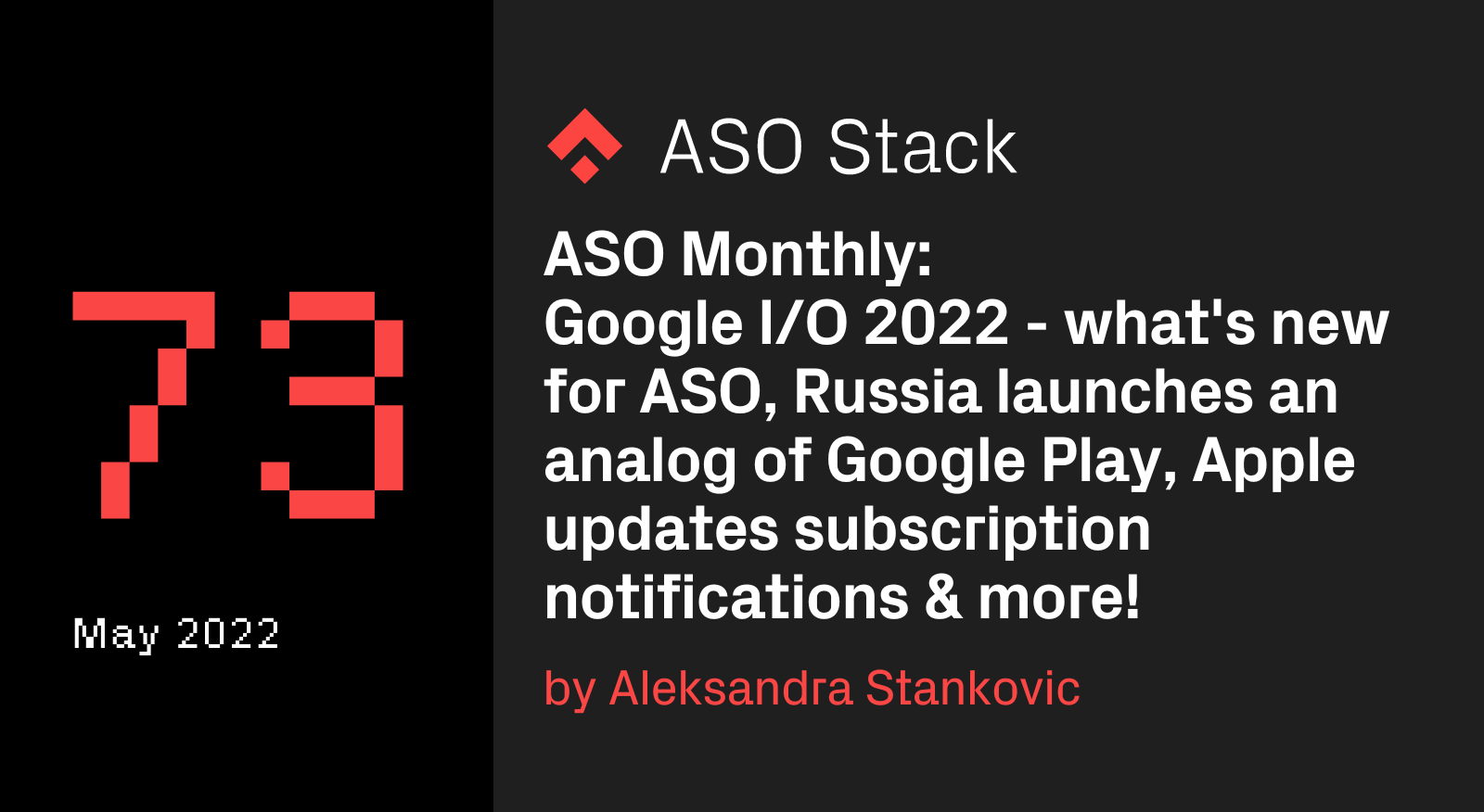 In this ASO Monthly series, the Phiture team reflects on the previous month and sheds light on trends in app store optimization, algorithm changes, privacy changes, conversion rate optimization and tool updates.
This update was prepared by ASO Consultant, Aleksandra Stankovic, at Phiture. 
May 11 – ASO Conference in Berlin (recordings are now available!)
At this year's ASO Conference some very interesting topics were discussed, such as aligning App Store Optimization and performance marketing with custom product pages, understanding why people are (not) converting into installs, understanding your Play Store audience, and more. 
If you weren't able to attend the conference, we recorded all the main stage topics and you can find them here. 
For more information on this year's ASO topics, read our article about the top 5 questions our ASO consultants were asked at the conference.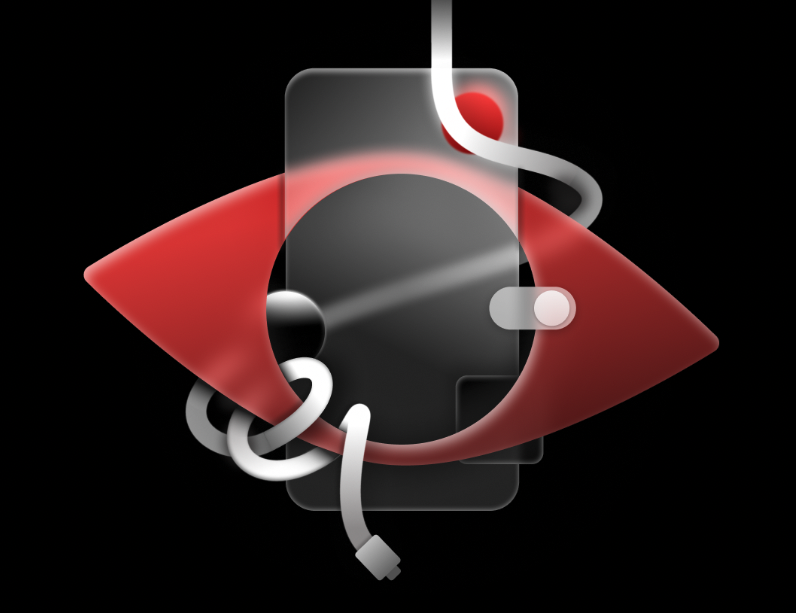 May 11 – Google I/O 2022: What's new for ASO?
Google announced exciting new updates that can help you grow your business on Google Play including: 
New

Google Play SDK index

, enhancing privacy and security initiatives 

New tools, such as Reach and devices, Device catalog,

In-app Updates API

, to help you improve the app quality across the app lifecycle 

New ways to help you acquire users and engage with existing ones, as well as drive revenue growth with

new subscription capabilities

and

In-app messaging
Even though all the updates are useful and valuable in their own right, what interests us the most as ASO practitioners are marketing features. 
The list of hot ASO topics are as follows: 
The update to store listings with

up to 50 custom store listings is now available

, each with analytics and unique deep links. With this enhanced feature you can target more specific users depending on where they come from. 
From an ASO perspective, this opens up opportunities for more precise targeting and increasing conversion. For a more in-depth look at Google's new features and how to use them in your ASO strategy have a read of our article on the subject.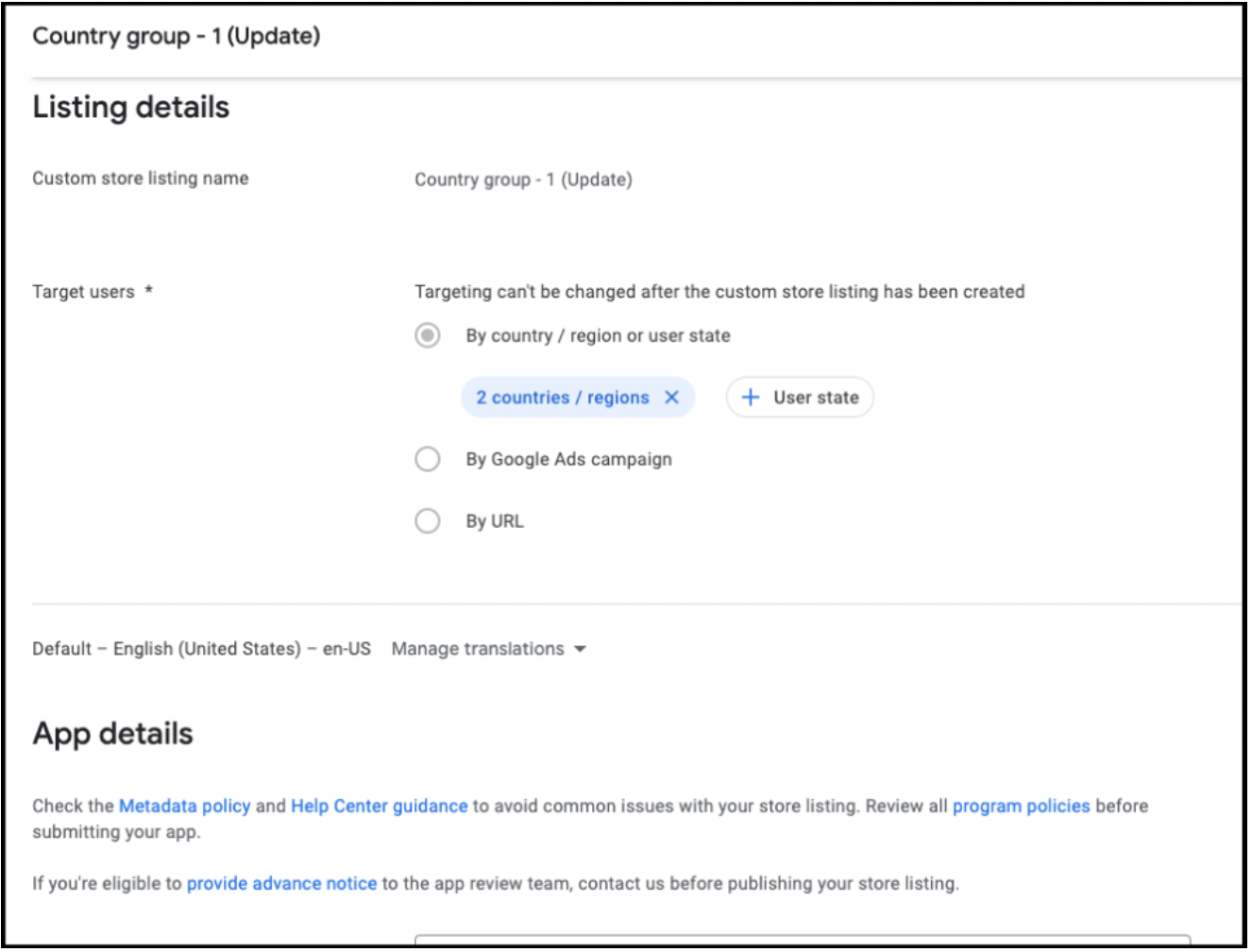 Source: Android developers blog
Next, we have major improvements to

store listing experiments

. This enhanced feature will provide you with more transparency and control, as well as quicker results for most experiments. Additionally, you'll be able to anticipate the time needed for experiment completion. 
For ASO practitioners, this represents more reliable experiment results, and better learnings, which subsequently leads to a more efficient strategy for increasing conversion. Additionally, you can now adjust the parameters according to your needs. For more details on how this new feature works and how to take advantage of it, take a look at our technical deep dive.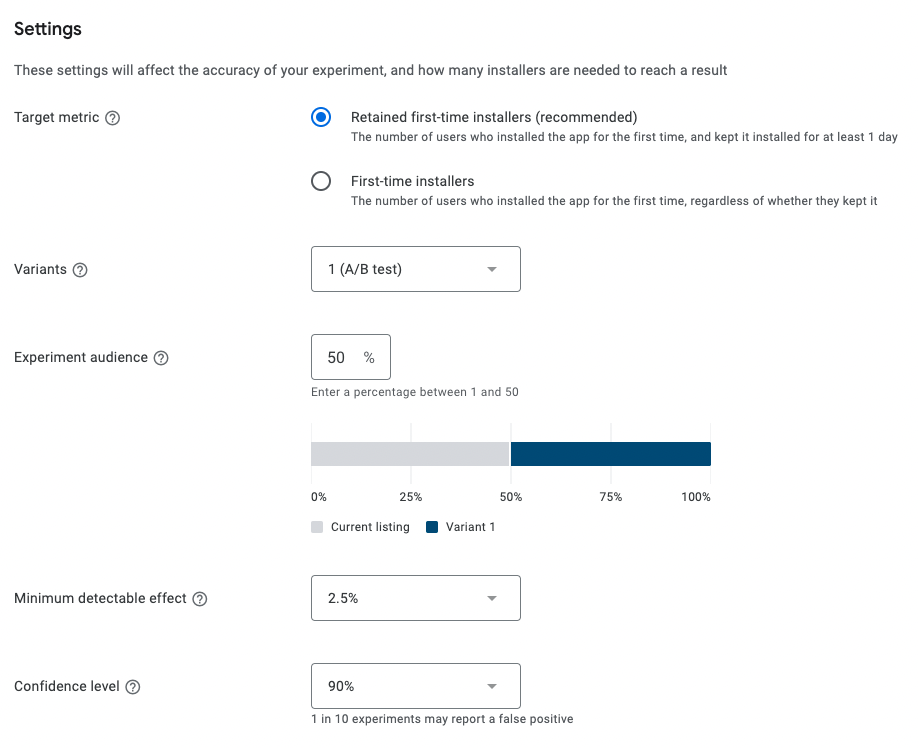 LiveOps

enables you to engage with your users better by showcasing limited-time offers, events, and major updates to your app or game. It's estimated that LiveOps drives 5% more 28-day active users and 4% higher revenue for developers who use this feature. Beta program is now available, and if you're interested in joining you can do it

here

. 
For ASO practitioners, LiveOps feature is an excellent tool for increasing both visibility and engagement. 
Deep links

are a very useful tool when trying to improve engagement with your in-app content. Therefore, Google announced launching a new Play Console page dedicated to deep links with all the information and tools related to deep links in one place. 
For ASO practitioners, these Google updates add tremendous value to planning the growth strategy, particularly in terms of conversion. (Google) 
As the ultimate guide to your conversion research and strategy planning, we recommend you take a look at our Heuristics Analysis Model complete with product page analysis cheat sheet. 
May 16 – Russia launches an analog of Google Play 
As a result of sanctions recently imposed on Russia, Google Play has removed a number of Russian-developed apps. Because some apps have become unavailable on Google Play, Russia launched an alternative store called NashStore. The new store can be downloaded by everyone from the official website nashstore.ru. The registration of foreign developers from Asia, Europe and America is in progress. 
From an ASO standpoint, this means that the Russian market still remains available to those who'd like to tap into it, though with significant limitations.
May 16 – Apple updates subscription notifications 
Apple has announced a new update to auto-renewable subscriptions that allows users to view, cancel and manage their subscriptions in an easy and transparent way. The new update includes providing email, push notifications and in-app messaging to let subscribers know about upcoming changes, how to manage their subscriptions, or cancel if they choose to. At the moment, when a subscription price is increased subscribers have to opt in before the price increase is applied. Because of this some services have been unintentionally interrupted, and users had to resubscribe within the app to resolve this issue. With the new update, developers can increase the subscription prices without any action needed from the user side and without interrupting the service. However, there are specific requirements that need to be met: 
The price increase can't occur more than once a year 

The price can't exceed US$5 and 50% of the subscription price, or US$50 and 50% for an annual subscription price 

In these situations Apple will notify users in advance vie email, push notification, and an in-app message. Users will be instructed how to view, manage or cancel subscriptions. 
The uninterrupted quality experience is something that can be leveraged in your app marketing strategy. This way you can reduce the drop off of the unsatisfied users that have experienced this kind of inconvenience before. (Apple)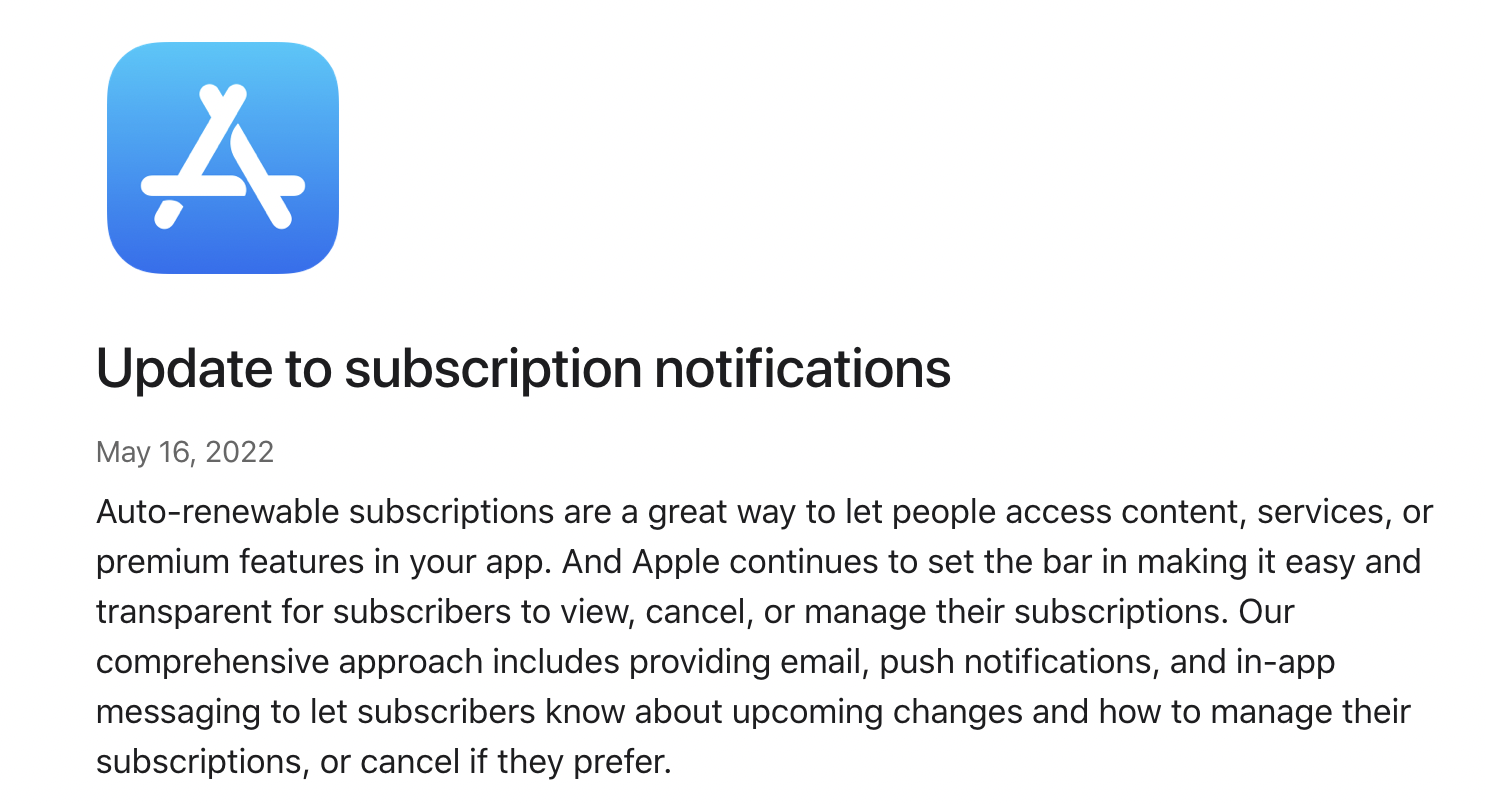 Source: Apple
May 18 – Users in Russia and Belarus unable to make payments on Google Play 
As of March 10, 2022 Google has paused its billing system for users in Russia. Additionally, as part of the compliance efforts, Google Play is blocking the download of paid apps as well as updates to paid apps in Russia and Belarus. This means that users in Russia and Belarus can't purchase apps and games, make subscription payments or purchase in-app goods using Google Play. Free apps still remain available to users in these countries. As the situation is rapidly evolving, Google Play encourages developers to check this page for the latest information. 
This development complicates strategy planning for ASO practitioners, particularly for paid and subscription based apps.  
May 24 – App Store account deletion requirements are announced
Starting on June 30 2022, apps that support account creation must also give their users an option to delete the account if they choose to. This was initially announced in the App Store Review Guidelines. The deadline was extended to provide enough time for implementation. There are a few requirements that you need to keep in mind when updating your app: 
The option to delete the account should be easy to find in your app 

In case your app uses Sign in with Apple, you'll have to use Sign in with Apple REST API to revoke user tokens when deleting an account 

Temporary deactivation isn't sufficient, users must be able to delete the account along with their personal data

Additional customer services for facilitating the process are possible for apps in highly-regulated industries

Applicable legal requirements for storing, retaining user information and account deletion must be followed
From an ASO perspective, timely implementation of new regulations will help keep up the quality of your app and provide an exceptional user experience. (Apple)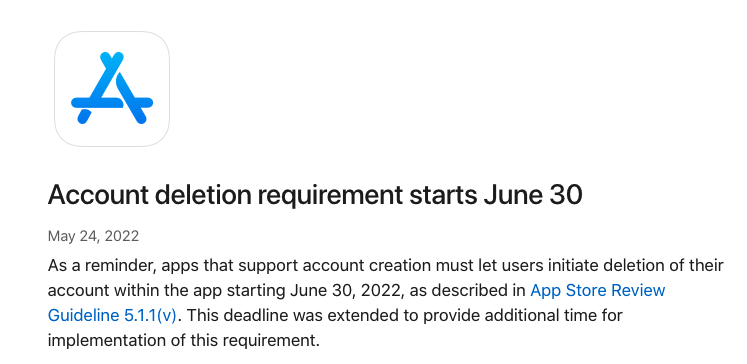 Source: Apple
Sneak peak: June 6 – WWDC 2022 keynote 
WWDC 2022 opened with a keynote on June 6th introducing iOS16 with exciting new features. Apple is expected to announce updates to benchmarks in app analytics and App Store Connect on June 9th and 10th. Our team will be covering these announcements, so stay tuned if you want to know what impact the new updates could have on your ASO strategies. 
For an overview of the keynote announcements and how they can potentially affect the app growth and usage trends take a look at our recap.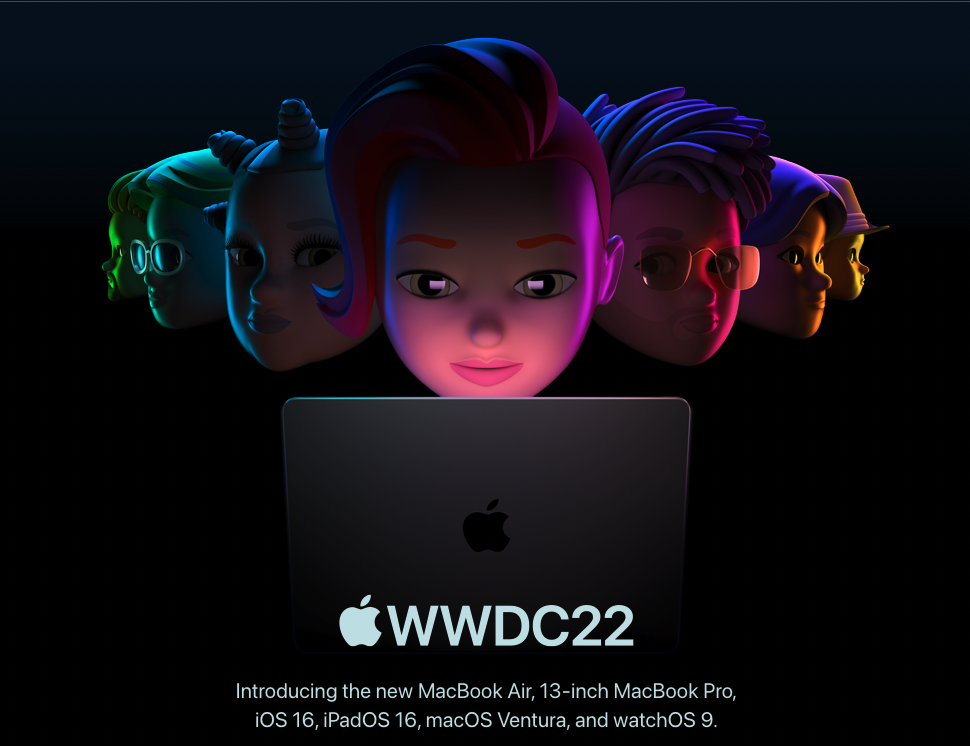 Events
June 30th: AGS Sao Paulo, Sao Paulo
Tool updates
AppTweak: Test & Visualize New Metadata on the App Store & Google Play
Asodesk: Estimated Installs metric is now available on Keyword Table 
Interesting reads
Supercharge your ASO with our Product Page Analysis Cheat Sheet | Phiture
How ASO specialists can conduct app page localization for Japan | Asodesk
Entering new markets from an ASO standpoint | Apptamin 
Google Play Updates: New Features to Help You Grow Your Apps | Phiture 
The Top 5 Questions Our ASO Team Were Asked at the 2022 ASO Conference | Phiture
Before you go
An interesting new strategy to boost your search visibility when launching a new app was shared by a member of the ASO Stack community, Vadim Lysenko. 
The core idea of the strategy relies on the fact that Apple adds an auto-suggestion for the first word of your title into the autofill keyword suggestion list upon a new app release. 
To find out more about this topic or participate in the discussion around it, join the ASO Stack Slack community. 
Google App Campaigns (GAC) formerly…
---
January 24, 2023


by Haitham Boulaich
Localization means more than…
---
January 19, 2023


by Sarah Tilley and Miyuu Harada