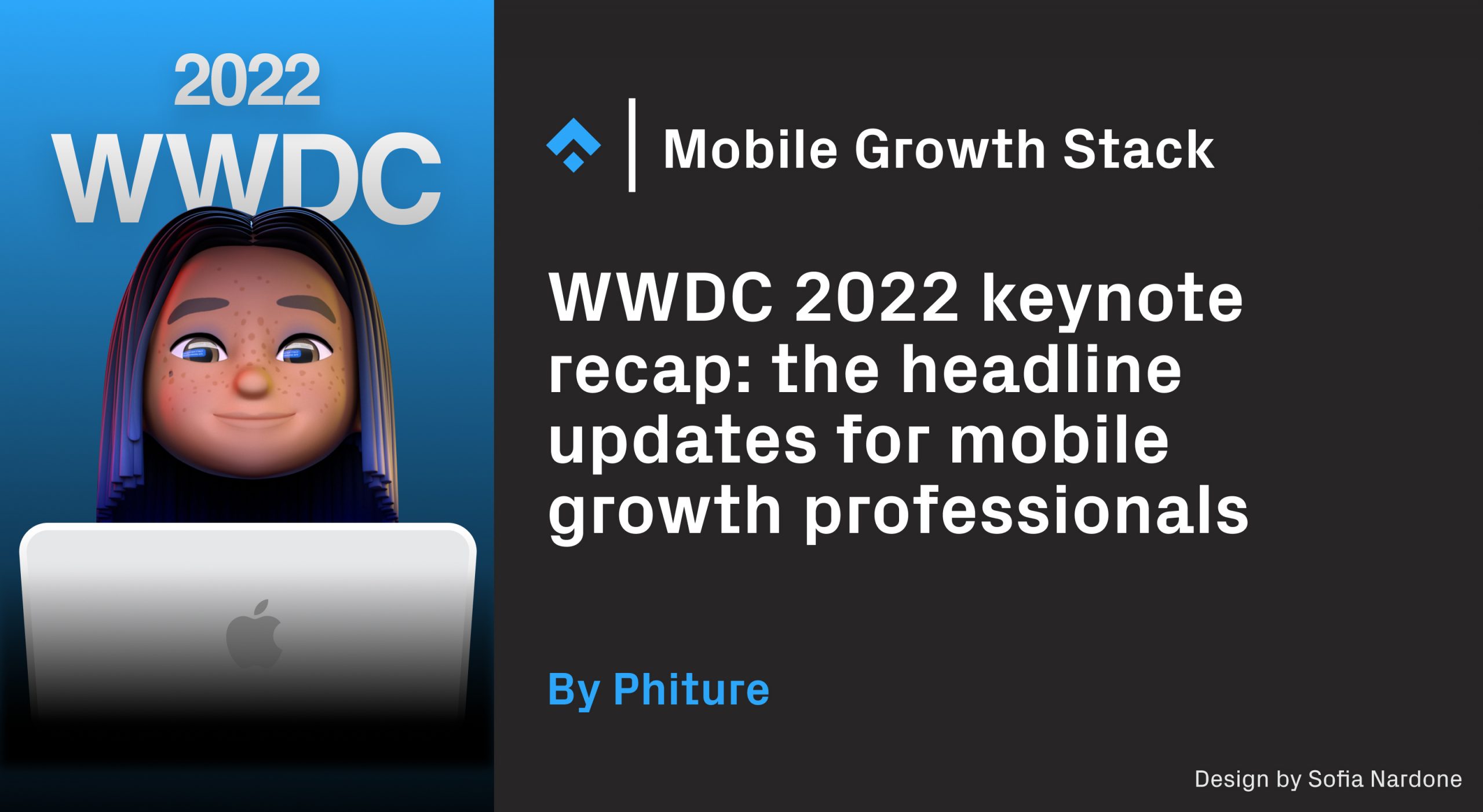 Editor note: The article was written by Phiture Consultants, Aleksandra Stankovic, Erica Saraval, Ksenia Klevtsova, Sergio Martinez, and Shivani Chhabra.
The long-awaited WWDC 2022 introduced a number of exciting updates of relevance to mobile growth professionals. As well as introducing the new MacBook Air and 13-inch MacBook Pro (now powered by the Apple M2 chip), Apple announced updates to iOS, iPadOS, macOS, and watchOS. 
In this recap, we'll share the most exciting news related to iOS and what potential impact it could have on your app growth strategies. We'll be covering announcements about Benchmarks in App Analytics as well as App Store Connect updates that are expected on June 9th and 10th, so stay tuned for more.  
iOS 16: new intelligence, sharing and communication features
Lockscreen personalization
The upcoming iOS 16 brings new personalization features to lock screen, now with a completely customizable interface.
Similarly to Android, iOS users can now personalize their lockscreens by applying different filters and effects to their screen image, choose backgrounds, and fully edit their photos, as well as choose different fonts and colors for the Date & Time feature. They can also choose which widgets they want to see and how they appear including calendar, activity level, Bluetooth connection, and more. Moreover, users can now create multiple lockscreens for different moments. With the focus feature now extended to the lockscreen, users can match their lockscreens to an appropriate focus throughout the day. All of these settings apply to the Home Screen too. 
From an app growth perspective, this lockscreen update can provide a temporary boost for apps that use widgets. Given that more widgets can appear on the home screen, the user engagement of these apps may increase. The apps that might particularly benefit from this update are photo editing apps that could see an increase in engagement.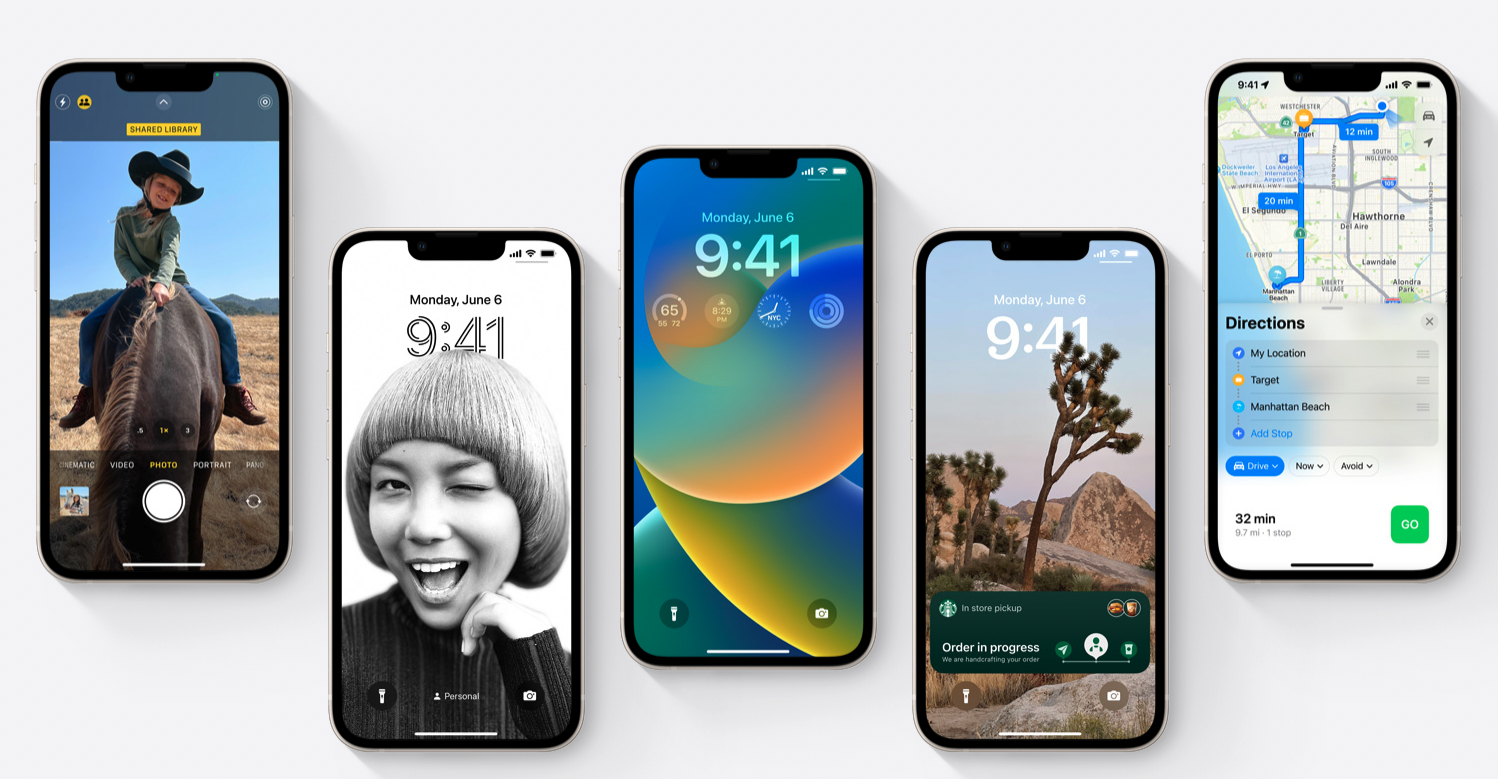 Source: Apple
App notifications and live activities 
Apple has reimagined how notifications appear on the lockscreen, and now they roll in from the bottom of the screen. Users can choose to hide these notifications throughout the day. Additionally, a new notification feature named 'live activities,' will enable users to stay on top of live events they're tracking such as sports news. The notifications from the most used apps will be prioritized and shown above others. 
When it comes to app growth, fewer notifications can mean less engagement for certain apps. On the other hand, this creates opportunities for better retention, at least for the most used apps. The apps that could benefit the most from live activities feature are various sports news apps, news apps in general, taxi and commuting apps, work out, weather and music apps, and more.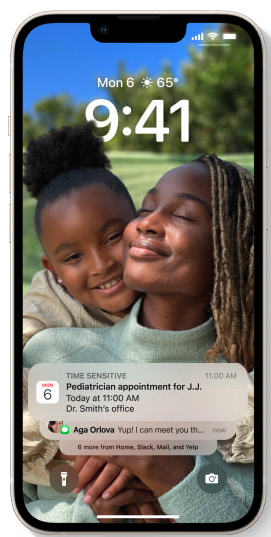 Source: Apple
3 most requested features added to Messages 
With the new update to Messages, iOS users can edit, or delete the sent message if they want to. Another convenient new feature allows users to mark any thread as unread and come back to it in their own time. In addition to this, the Shared with you feature, introduced last year, now expands to Share Play. This feature allows users to share important live updates with others during FaceTime calls, and even via Messages. 
From an app growth perspective, the Share Play feature is particularly interesting because it could increase engagement for apps where people can share experiences like watching movies, planning trips and similar activities. 

Source: Apple
Realistic and immersive gaming experience with MetalFX Upscaling 
To help game developers increase the performance of their games and make them more realistic and immersive, Apple has introduced MetalFX Upscaling. This new update enables developers to render rich and visually complex scenes faster than ever before. It appears that Apple is focusing more on gaming, trying to provide developers with the necessary tools to create a more realistic gaming experience for users. 
What this could mean from an app growth standpoint is that games with the new Metal API integration could potentially see an increased engagement and session lengths.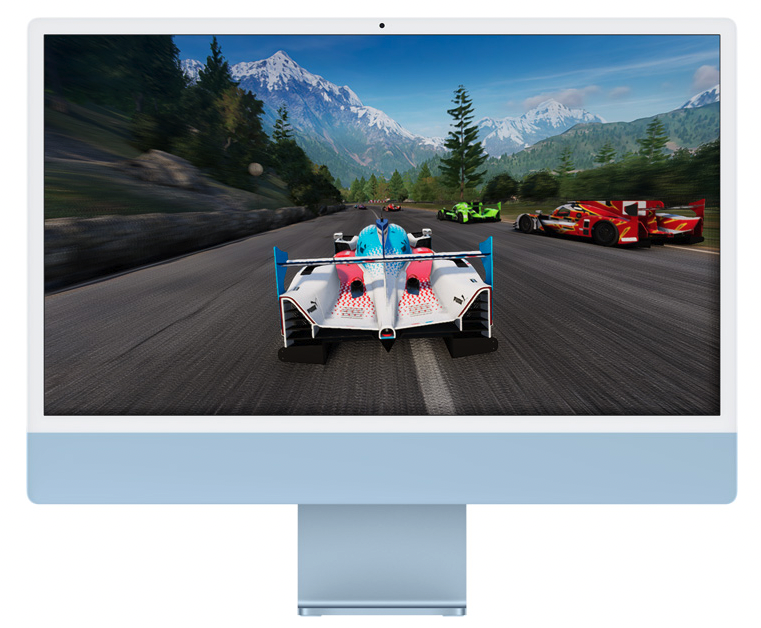 Source: Apple
The list of Apple's updates is by no means exhaustive. This recap includes the announcements that we found the most interesting as app marketers. To find out how Apple's new releases can contribute to your app growth strategies, look out for the following articles where we'll be discussing the updates to app analytics and App Store Connect. 
Efficiently compare the costs of your…
---
May 24, 2023

by Simon Thillay
Key subscription metrics help growth…
---
May 17, 2023


by Alice Muir and Sameer Ginotra