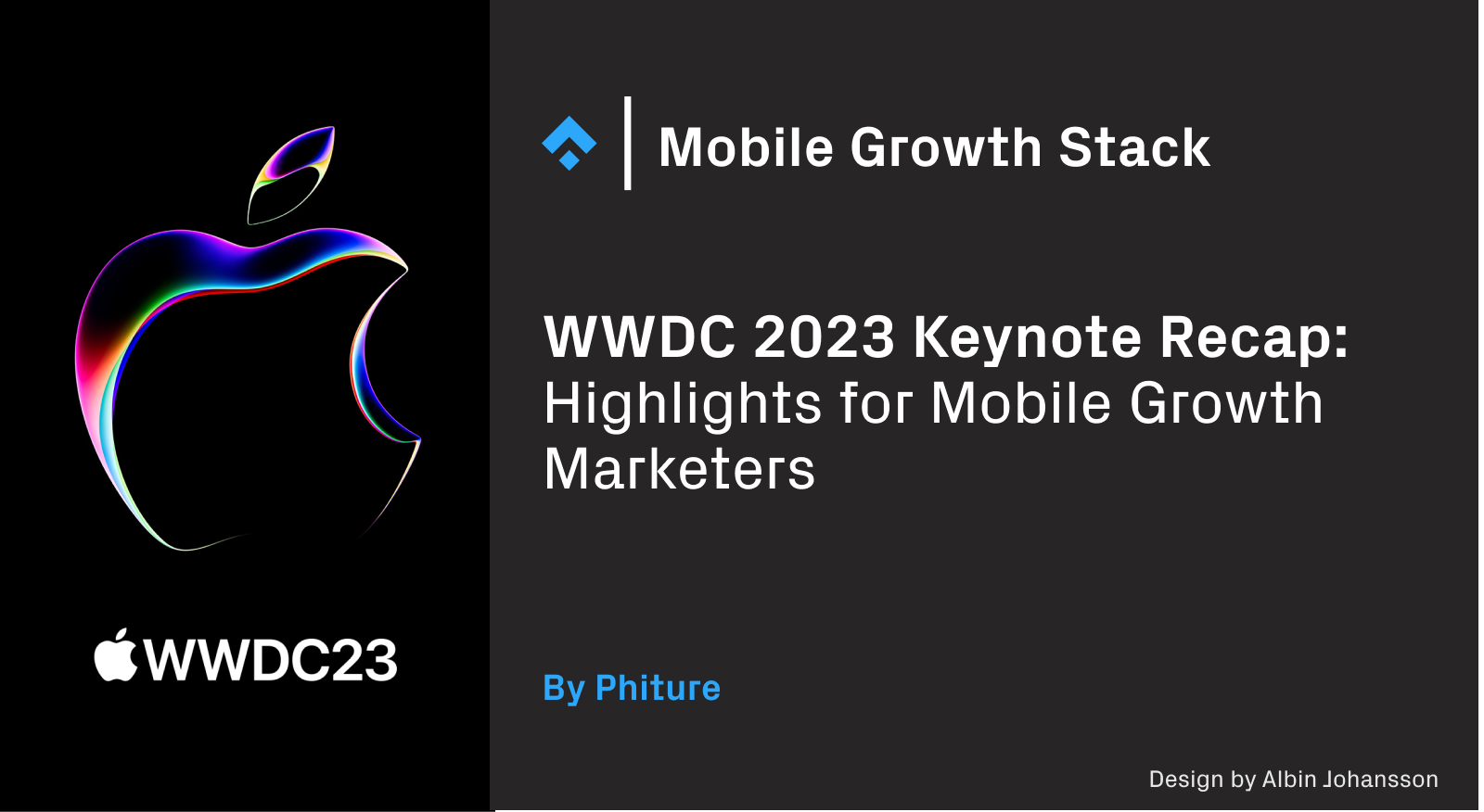 The article was written by Phiture Consultants, Ritwik Arya, Ramazan Tugay Kahraman, and Shweta Bhardwaj.
WWDC 2023 brought with it a number of exciting updates from Apple, not least the headline-grabbing Vision Pro headset. Key unveilings for mobile included the StandBy Mode, the Journal app, significant Message changes, and much more. iOS 17, confirmed for public beta testing in July, will be compatible with iPhone XS and newer models, will discontinue support for iPhone 8 and X. 
In this article, we'll take you through the main news from Apple Park relevant to mobile – of which there was plenty – and their potential influence on your app growth strategies. 
New StandBy Mode offers new possibilities
Apple has unveiled a fresh feature: the "StandBy" mode. This allows users to access additional information when their device is docked in landscape mode, thus capitalizing on the always-on mode to transform your iPhone into an intuitive smart display. It offers users the flexibility to personalize their display using a diverse range of widgets. Throughout the presentation by Apple, numerous practical applications of the StandBy mode were demonstrated, including checking the clock, calendar, and temperature, setting alarms, and even tracking live events, such as anticipated deliveries or sports scores.
From an app growth perspective, the introduction of the new StandBy mode could significantly enhance the appeal and practicality of widgets. Consequently, applications within the widget category may experience a temporary surge in popularity. Moreover, the broad range of potential use-cases could encourage developers to delve deeper into this area, leading to the development of increasingly innovative and functional widgets.

The new Standby Mode incorporating a clock and calendar. 
New Journal app promises multi-dimensional diary entries
Apple has announced a new app, Journal, designed to encourage users to regularly log their activities. This represents another stride by Apple in the health and wellness sphere. Recognizing that maintaining a journal can sometimes be a daunting task due to laziness or lack of inspiration, Apple has integrated on-device machine learning to provide personalized prompts. These suggestions leverage data from users' contacts, location, music, photos, podcasts, and workouts, prompting users to write about their experiences, the music they listened to, and more. The majority of these details can be easily added to the Journal app with a single tap, enhancing its user-friendliness and appeal. Importantly, all user information will be end-to-end encrypted to ensure privacy.
From an app marketer's viewpoint, we anticipate that the debut of this app could pose substantial competition to other journaling apps currently available in the App Store. However, the provision of the 'Suggestions API' could also offer an opportunity for developers to integrate their apps with Journal. This not only enriches the Journal app experience, making it more enjoyable for users, but also expands the use-case potential of other apps that utilize these APIs to send information to Journal.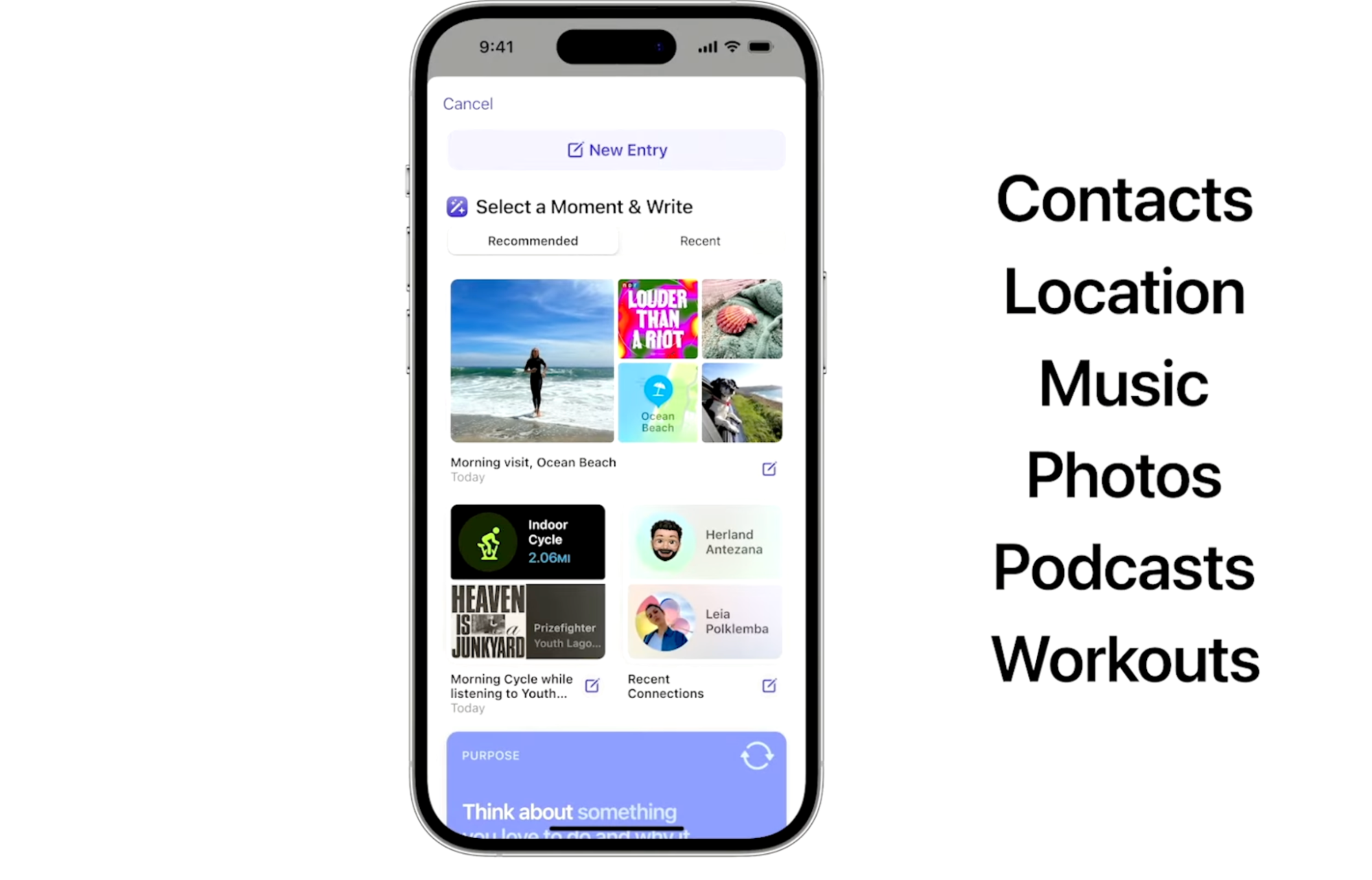 The Journal interface for diary entries. 
More features to Phone, FaceTime, and Messages
In the latest iOS 17 update, users will be able to create personalized contact posters using pictures or Memoji. These will appear whenever a call is received, adding a personal touch. Another intriguing feature introduced is "Live Voicemail," which provides real-time transcription directly on the iPhone, allowing users to decide whether or not they wish to answer a call.
FaceTime now includes a feature that enables users to leave video messages if their calls are not answered. This ensures that the recipient can view the message at their convenience.
The Messages app has received several enhancements this year. These range from the ability to swiftly navigate to the first unread message and transcribe audio messages, to the new Check In feature, which allows for location updates. For example, the Check In feature can inform you when a friend has arrived home and alert you if they're running late. This could be one of the most captivating updates to Messages. The final addition is the new Sticker capabilities: emojis can now function like stickers, any image can be converted into stickers, and creative video stickers can be made from device videos.
From an app growth standpoint, these fresh additions are likely to bolster the popularity of the Messages app. Not only does this enrich the versatility of Messages, but it also provides insights for other messaging apps about the kinds of innovative features they could implement. Many messaging apps currently allow location sharing; these apps could potentially incorporate functionality akin to the Check In feature by leveraging their existing location-sharing capabilities.
iOS 17 heralds an even more robust ecosystem
Continuing its commitment to enhancing the user experience, Apple's latest updates in iOS 17 introduce new features that fortify its ecosystem, providing users with even more seamless integration and convenience across devices and applications.
The NameDrop feature in iOS 17 allows users to bring their iPhones close to one another to automatically share files, photos, and contact information. In a similar way, AirPlay can be used to join in-car sessions, enabling all friends to conveniently play music from their iPhones. Moreover, AirPlay will also be accessible in hotels. By scanning QR codes, users will be able to pair their iPhones with hotel TVs. Also, the keyboard will now employ AI to facilitate predictive typing. This feature will adapt to and learn your writing style, suggesting predictive texts accordingly.
Predictive typing could potentially result in fewer typos in messages and App Store searches, prompting a reevaluation of the use of typo keywords in App Store Optimization strategy and Apple Search Ads campaigns. Secondly, these combined enhancements promise to elevate the user experience for iOS users. This not only makes it more difficult for users to leave the Apple ecosystem, but could also draw more people into it. It suggests a positive trajectory wherein the user base remains loyal and continues to grow, which will ultimately benefit developers creating apps for Apple users.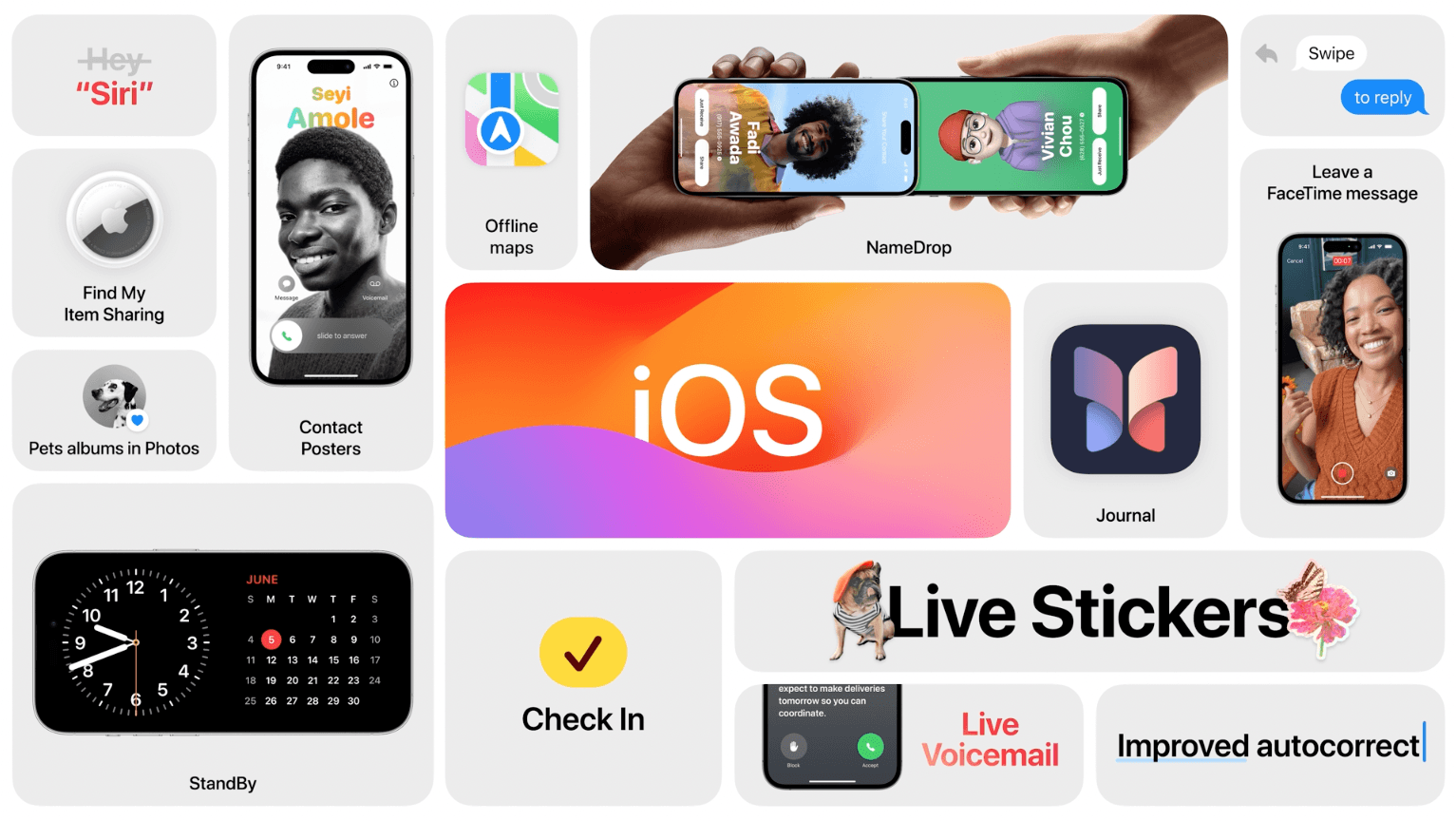 The most relevant updates to mobile from WWDC 2023. 
Before you go:  
Learn how user surveys and pricing…
---
September 20, 2023
by Pierre Neau
Explore Phiture's AI Labs: Shaping the…
---
September 14, 2023
by Moritz Daan