A book on Advanced App Store Optimization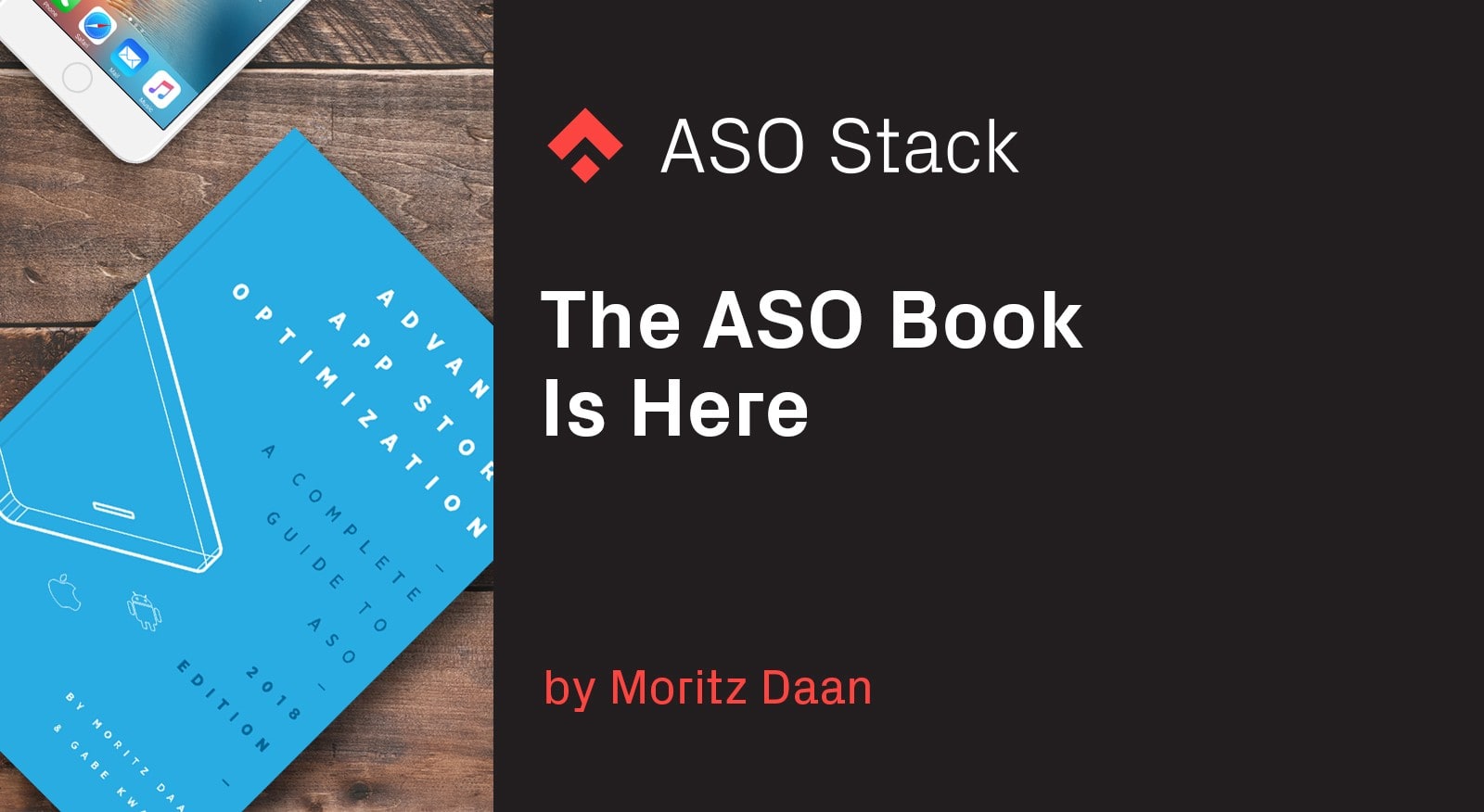 After months of work, countless hours of research, writing, rewriting because of iOS 11, editing, reviewing, we're finally ready to release our book Advanced App Store Optimization to the public.
Myself and Gabe Kwakyi set out in February to create a complete, unabridged guide for ASO. The result is coming in at 370 pages and aims to cover ASO from every angle.
The book consists of 6 parts: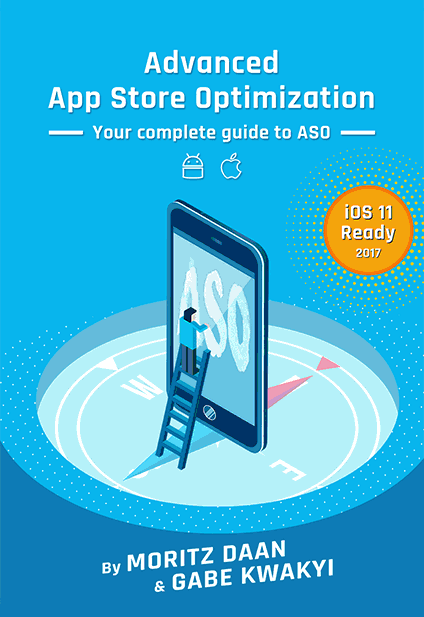 The ASO Stack

— a cheat sheet for mobile marketers to improve their app store presence

Getting ready for iOS 11

— implications for ASO

Increasing Visibility

— Improving visibility in the app stores through search & browse

Increasing Conversion

— turning views into downloads, with iOS category conversion rate benchmarks from

TUNE

that weren't published before

Tools

—The ASO practitioner's toolkit

Outside of the Stores

— External and internal influences on ASO
A digital version (PDF) is available now for $39 ex VAT. A printed edition will be published later this year at $65 ex VAT which includes an eBook copy (preorder here).
We hope that this book will be a valuable resource to anyone practicing ASO, from beginners who have just had their first app approved, to seasoned ASO professionals looking to stay up-to-date on the cutting edge of ASO.
We would like to thank our Guest authors for their incredible help, adding expertise and depth to this book:
■ Daniel Peris— chapter: Backlinks and setting up the Google Search Console
■ Emily Grossman — chapter: App Indexing
■ Pablo Penny — chapter: The Keyword Optimization Cycle
■ Paul Malicki — chapter: Switching Categories
■ Peter Fodor— chapter: Getting Featured
■ Sylvain Gauchet— chapter: App Store Videos
Another big thank you to our proofreaders and other contributors:
■ Ido Schoonen
■ Ilia Kukharev
■ Oksana Iarosevych (OI)
■ Sebastian Knopp
We would also like to thank the ASO tool providers who answered our questionnaire:
■ AppFollow: Anatoly Sharifulin, Evgeny Kruglov
■ App Radar: Thomas Kriebernegg, Silke Glauninger
■ Mobile Action: Aykut Karaalioglu, Hugh Kimura, Yekta Ozcomert
■ PRIORI DATA: Patrick Kane, Patrik Winkler
■ Raisemetrics: Alexey Savitsky
■ SensorTower: Randy Nelson
■ SplitMetrics: Alexandra Lamechenka, Ian Artimovich
■ StoreMaven: Adam Rakib
■ TestNest: Anzhelika Shevchenko, Nick Kurat
■ TheTool: Ekaterina Zolotareva, Daniel Peris
■ TUNE: Ian Sefferman, Patrick Haig, Tam Phan
Special thanks to:
■ Regina Leuwer (Editor)
■ Javier Prieto (Designer)
■ Vasilis Konstantoudakis (Cover design)