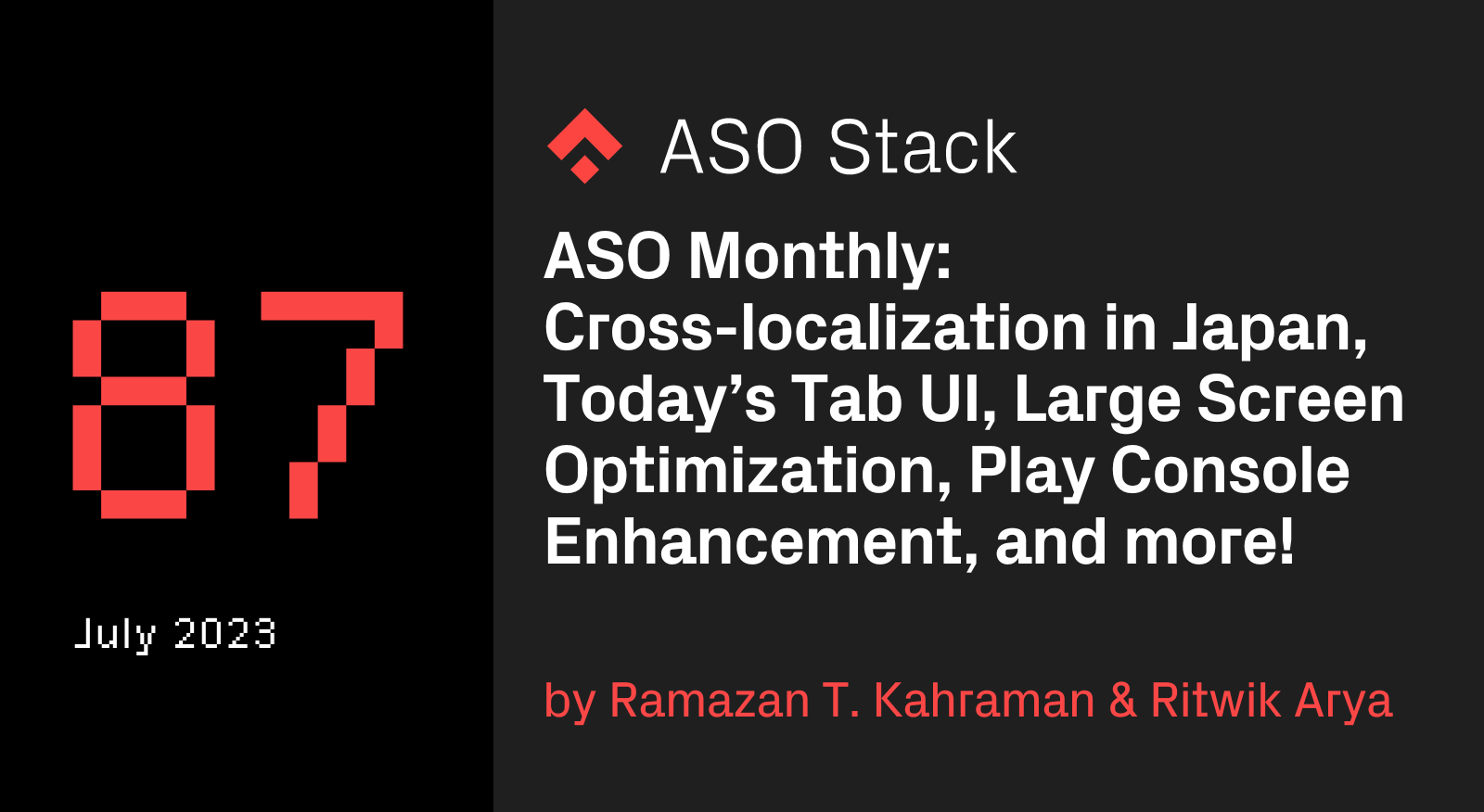 This month's ASO Monthly edition outlines the most relevant July developments. Here, we shed light on trends in App Store Optimization, algorithm changes, insights into conversion rate optimization, and tool updates. 
This update was prepared by Senior ASO Strategist, Ritwik Arya, and Ramazan Tugay Kahraman, Senior ASO Keyword & Metadata Specialist at Phiture. 
July 1 – Issues with updating ratings and reviews on the App Store
Between June 28 and July 4, Apple experienced technical issues that caused new ratings and reviews to stop appearing on the App Store.
Appfigures reported the incident on July 3, and Apple quickly took steps to resolve the issue. As of July 4, new ratings and reviews have been appearing correctly in the App Store.
Be aware of this issue when checking your ratings and reviews data during this period, as Apple likely did not account for some new ratings and reviews.
July 7 – Cross-localization change for Japan
Yaroslav Rudnitskiy from the ASO Stack Slack community noticed that Apple has recently changed the secondary store for Japan. Previously, the secondary store for Japan was English (US), but Apple has changed it to English (UK).
Users in Japan with their phones set to English will now see the UK store instead of the US store when they search for apps on the App Store. This could impact conversion rates in Japan directly, as users may be more inclined to download an app if they see it in their own language. 
It's important to note that this change does not affect keyword rankings. The keywords you use in Japan will still impact your rankings in the US. As a result, the number of users who see your app in the UK store could increase. Apple may be trying to improve the user experience for users in Japan with their devices set to English or increase the number of apps that are available in the UK store.
July 9 – Blue is the new green on Google Play Store
Google changed the Play Store logo from green to blue last month. From June onward, all users began seeing the blue logo.

Source: Google Play Store
In July, Google also altered the UI on the Play Store by changing the previously preferred green tones to blue.
July 10 – UI change in Today Tab ads
Apple has recently changed how ads appear in the Today Tab, making the ads more visible and engaging with the new UI.
Previously, ads in the Today Tab were static images but Apple has added a glossy surface to the back of the ads, which makes them stand out more. They also now have a more interactive appearance – users can tap on them to learn more about the advertised app or game.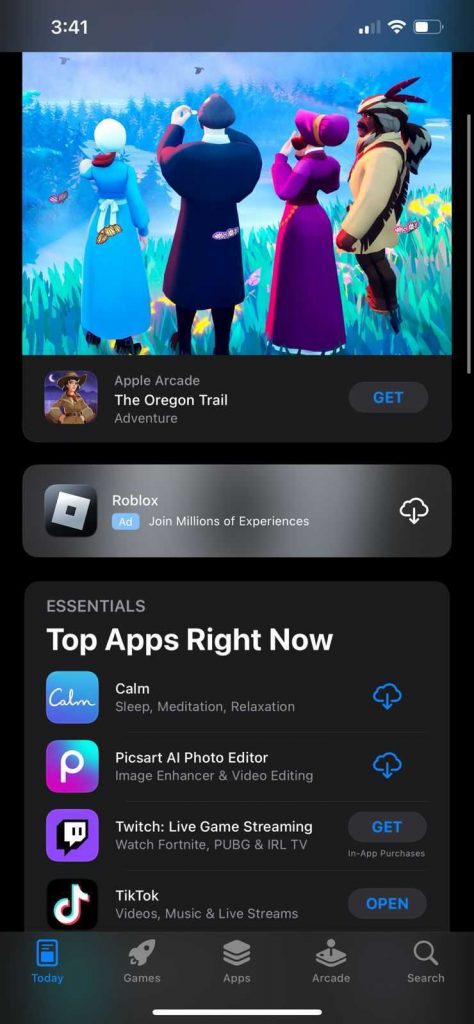 Source: Apple App Store
The change will likely increase the visibility and engagement of ads in the Today Tab because the glossy surface makes the ads more eye-catching, and the interactive appearance makes them more appealing. As a result, more users may click on ads in the Today Tab, which could lead to more downloads and revenue for app developers. It'll be interesting to see how the updated design will combine with ASO efforts.
July 17 – Play Console began showing Featurings
Google added a new data point to the Play Console. After the update, the dates when apps or games had featured placements on the Play Store started appearing in a chart on the analysis page, making the effects of featuring easier to spot.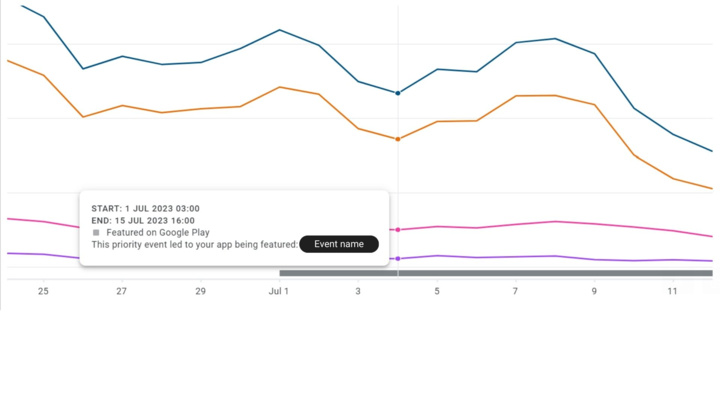 Source: Google Play Console 
July 20 – ASO Conference videos are live!
Have you missed this year's ASO Conference? The main speeches from this exclusive industry event are now available to stream. Keynote discussions cover the strategies and tactics underpinning organic acquisition for the world's most popular apps.
Watch videos here.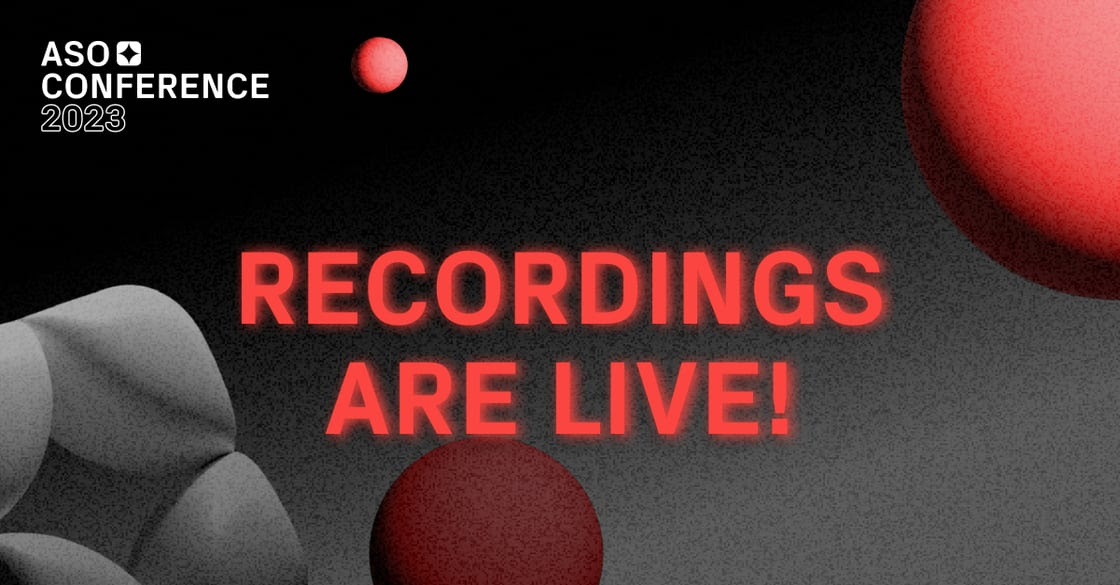 Source: Phiture
July 25 – ChatGPT for Android
The ChatGPT app – which is currently available for pre-registration on the Google Play Store – is coming to Android. It offers instant answers, tailored advice, creative inspiration, and more. 
OpenAI released the iOS app in May and it already has over half a million downloads. The GPT-3 language model, one of the most advanced language models in the world, powers the app. 
The Android version of ChatGPT will have the same features as the iOS version, including the ability to answer questions, provide advice, and generate creative text formats. The app will also be available in more languages on Android, including Spanish, French, German, and Japanese.
Pre-registered users will have their ChatGPT app automatically installed as soon as it goes live on the app store. The app will go live in the U.S. market next week, pending release in other markets later. 
With ChatGPT's launch, we are expecting to see movements in productivity category ranks. As AI-powered apps become more popular, not embracing this technology could mean a drop in category ranks and browse/explore traffic for other apps.
July 25
–
Large-screen optimization for Google Play Store
In a dedicated blog, Google announced several Play Store updates for large-screen devices. The following are some of the most notable updates:
Games with high-quality videos will show a video banner at the top of their app listing page, allowing users to get a sense of gameplay in an immersive way.

Apps and games that adhere to our large-screen app quality guidelines will now be ranked higher in search and Apps and Games Home. This will help users to find apps that resize well and support both portrait and landscape orientations.

Editors' Choice and other curated collections and articles will also consider these quality guidelines, creating new featuring opportunities for optimized apps.

Apps and games that do not meet the technical quality requirement of an 8% user-perceived crash rate or 8% user-perceived ANR rate per device on the large-screen devices may receive store listing warnings and experience reduced visibility. 

A new split-screen search experience on large screens will display search results and app detail pages side by side. Users won't have to switch back and forth when exploring new apps, which will streamline the discovery process. Creating a comprehensive and appealing app listing is now paramount, as it'll be directly compared to others in the search results.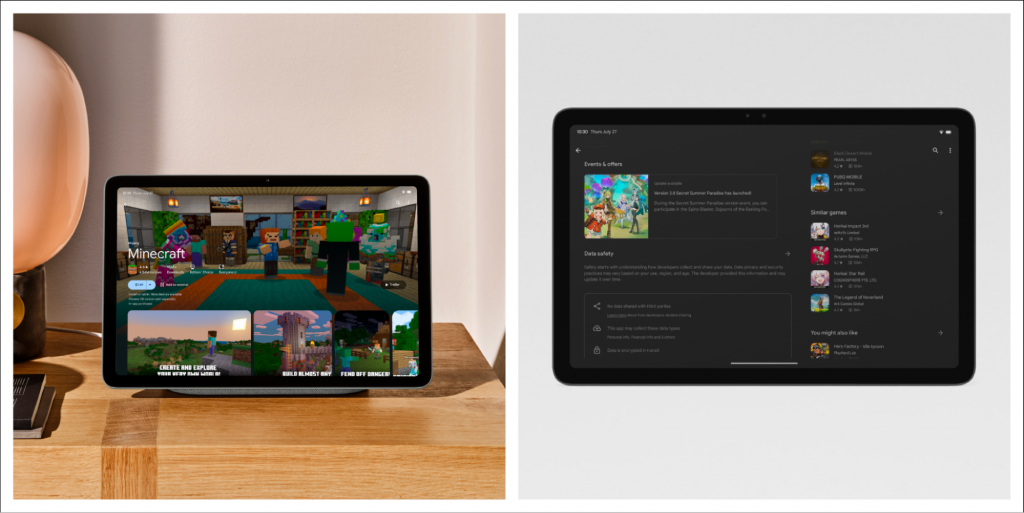 Source: Android Developer blog post 
Upcoming Events
You can check out our full list of Mobile Growth conferences to attend here.
Tool Updates
App Radar: Revolutionize your App Review Management with AI Review Replies
MobileAction: AI Keyword Generator: Revolutionizing ASO and Keyword Research
AppTweak: Unlock New App Market Data: AppDNA in Market Intelligence
StoreSpy: StoreSpy, ASO & App Intelligence Tool Ends Its Services
Interesting Reads
App Masters & App Figures: The Comprehensive App Store Optimization Guide for 2023
App Radar: Apple Search Ads – The Golden Opportunity for App Advertisers in 2023, and Beyond!
MobileAction: Unspooling ASO Update Strategies From the Launch of Threads
App Radar: How to Use HTML & Emoji in Google Play Store App Listing
Phiture Academy 
Take a look at the new Advanced ASO course. Designed for organizations trying to build ASO capacity, or individuals looking to work in ASO. By the end of the course, individuals should have the knowledge and ASO skills required to create, implement, and continuously improve an advanced strategy on the app stores. 
Before you go
The Trending label started appearing recently in the top left corner of Promotional Content (PC), currently limited to games. This label can encourage more users to download as Promotional Content is displayed prominently on the Play Store home page. As it's similar to an app featuring, it can get a lot of traction. It's unclear how to earn this label. But, if your event is already attracting attention, this label would likely appear and help you acquire even more users.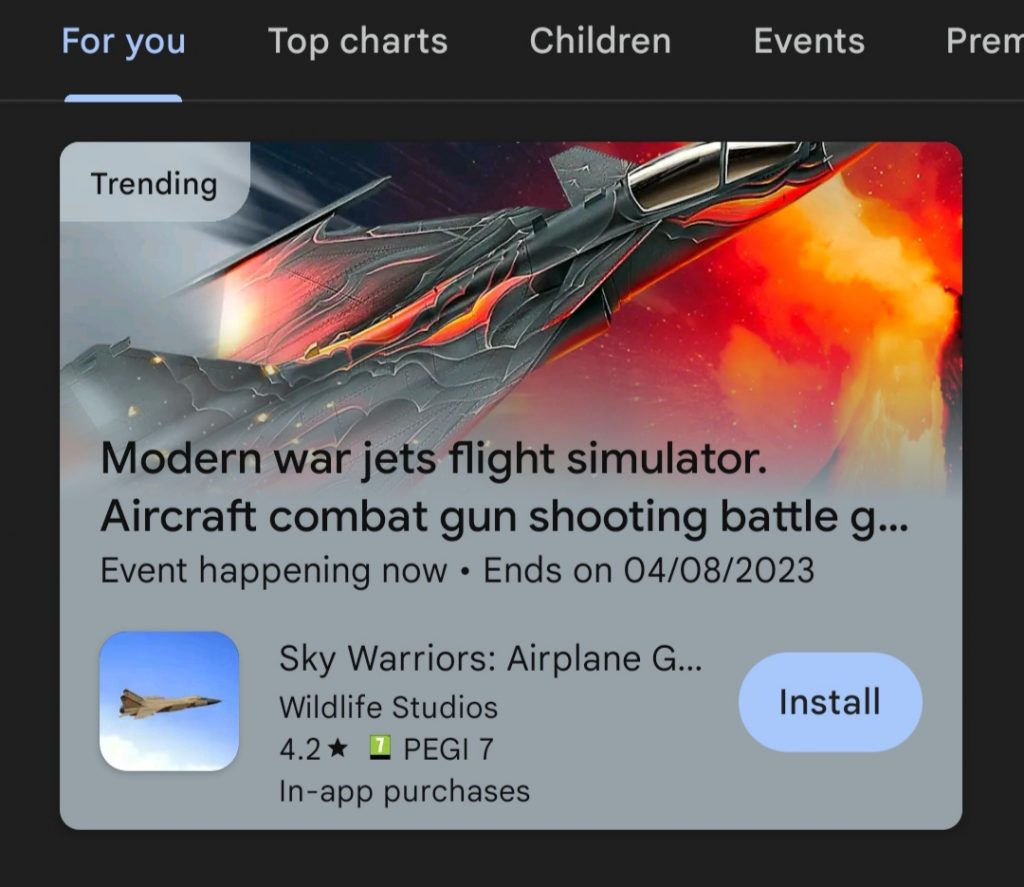 Source: Google Play Store
Learn how user surveys and pricing…
---
September 20, 2023
by Pierre Neau
Explore Phiture's AI Labs: Shaping the…
---
September 14, 2023
by Moritz Daan