In this ASO Monthly series, the Phiture team reflects on the previous month and sheds light on new trends in app store optimization, algorithm changes, insights into conversion rate optimization, and tool updates.
NB: Phiture is hiring! You'll have the opportunity to join Phiture and help us lead the way in mobile growth. Check here for current positions.
This update was written by Adzsa Hatano, ASO Specialist at Phiture.
September 3 – Apple introduces 'offer codes' to entice app users with free and discounted subscriptions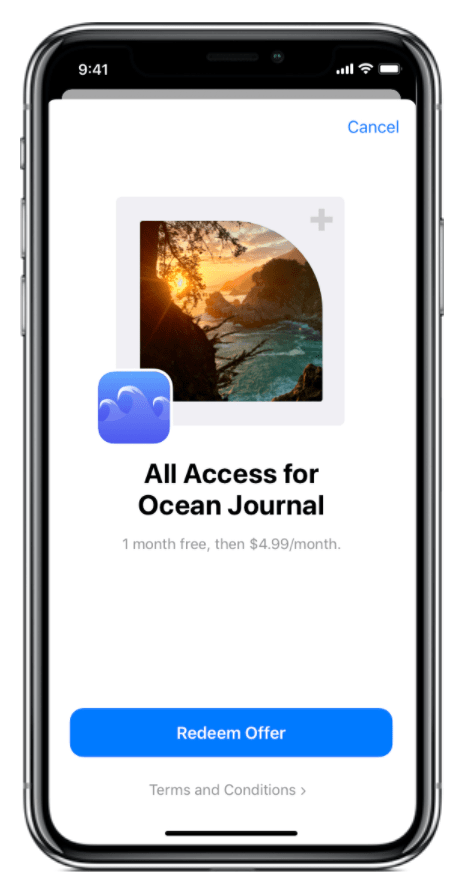 Source: Apple
Apple will add a new type of subscription offer called offer codes, which will allow developers to easily distribute one-time use codes to new, existing, or previous subscribers. They will be available either digitally or via print outs (both of which can be used offline) and can be redeemed in the App Store or within the app.
Developers have the flexibility to set the subscription duration and choose from the following 3 pricing models:
A free offer code: free service for a specific trial period

A pay-as-you-go option where subscribers get a discounted monthly payment

A pay-up-front offer that allows subscribers to pay a one-time price for a set duration.
During a subscription renewal, the developer can introduce standard pricing.
According to Apple, during the redemption process, users will see an offer details screen with the app icon, subscription display name, duration, and pricing. If there is a promotional image for the subscription, it is displayed instead of the app's icon. New users without the app will be able to download it during the redemption process — we wonder to which metric the download will be attributed in App Store Connect.
September 16 – iOS 14: What's new and how will it impact ASO?
iOS 14 was finally — and suddenly — released on September 16th. Here are some of the biggest impacts and challenges it will have on ASO for your app or game.
App collections are now appearing in the App Store search results.


This pushes organic search results further down and increases the competition for users' attention in the search results, which will likely have a negative impact on other apps' conversion rates.
Autocorrection of misspelled search terms and suggestions
With iOS 14, users experience autocorrect when searching for apps using misspellings. As seen in the cases shown below, users see search results that are automatically corrected (Case 1) for typos. In Case 2, we see that users can also opt to see search results with typos. In the former, the App Store asks the user to search with typos; whereas, in the latter, it suggests searching with the corrected search term. Targeting misspelled search terms that the App Store suggests can potentially be another strategy for keyword optimization.
Renewed product page
More attention will now be focused on supporting languages and apps' sizes.
Apple clips
The innovation of App Clip from Apple allows users to see certain features of a given app via a small window, which provides an opportunity to get a feel for it before downloading.
Improved privacy measure


Whilst the measure is going to be implemented in 2021, many marketers have started worrying about the future of user acquisition and monetization strategies. The strict privacy measure, which asks users for their consent to track and share their data for advertising purposes, will render advertising less effective, resulting in a lot more focus being placed on ASO.
September 16 – The Play Store A/B test in search results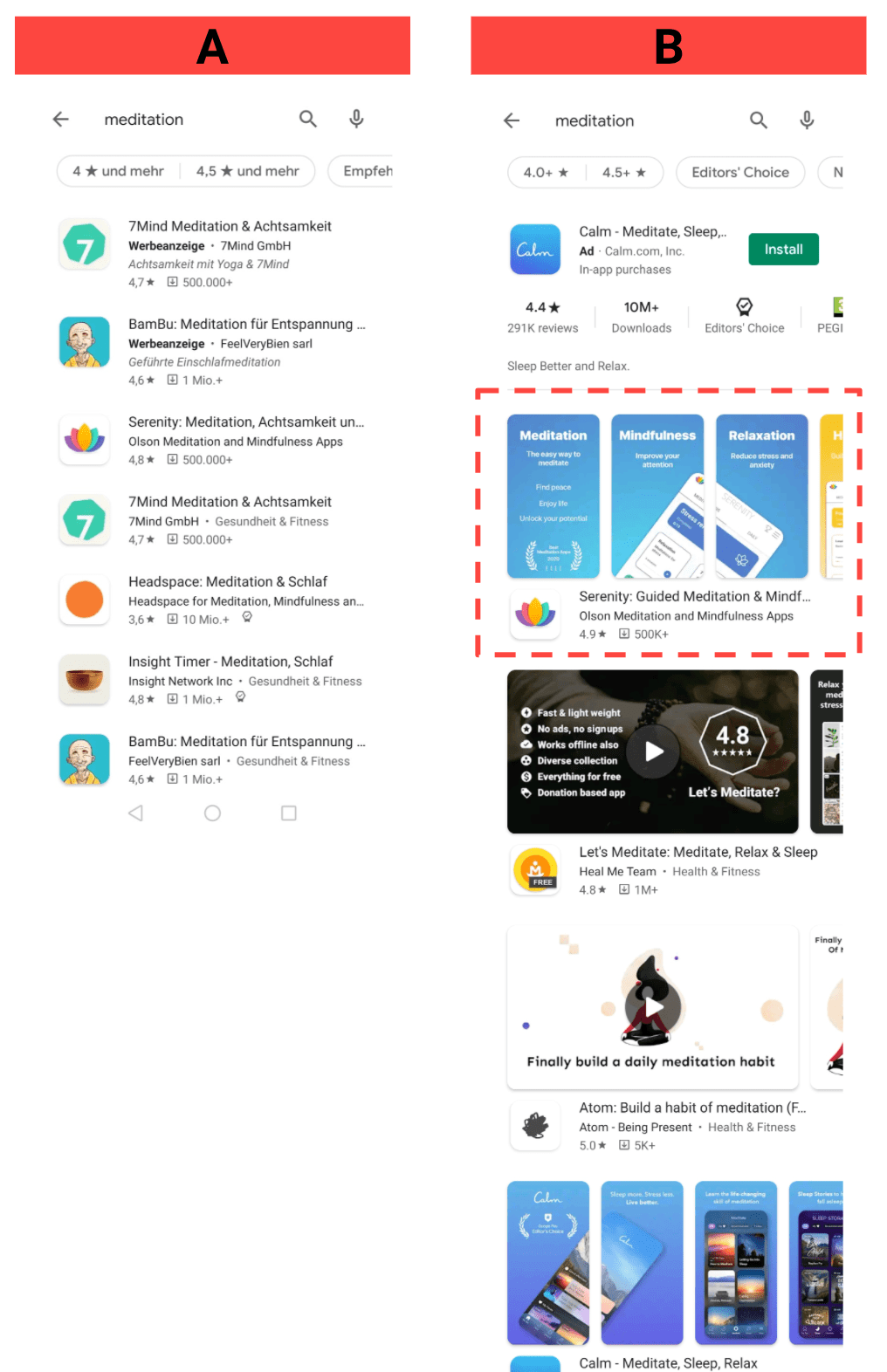 Maggie Ngai, ASO Consultant at Phiture, spotted Google carrying out A/B tests in search results, displaying video and screenshots above the icon and title — as ASO practitioners, many of us at Phiture are used to seeing them displayed the other way around. With layout B, users still have to go to the store listing to install the app for organic results; however, screenshots will become a more important element in the Play Store to attract users from search results. 
September 24 – Google announces the classic Google Play Console will be discontinued from November 2

Source: Google Play Console
From November, Google plans to stop the use of the old Play Console version. Whilst Google highlights the coolness of the new UI and navigation, many ASO practitioners have been trying — and struggling — to find a way to differentiate pure organic traffic from blended metrics: traffics from Google Ads will be distributed to Google Play search, Google Play explore and Third-party referrals.
Let's keep an eye on the ongoing discussion happening in the play store channel in the ASO Stack!
September 28 – Android 12 offers easier use of third-party app stores
Google plans to let users install and use third-party app stores more easily with the release of Android 12 next year, backed by feedback from some third-party developers. With the example of the recent removal of Epic Games from the Play Store (yet still accessible from the Samsung Galaxy App Store) Google affirms that "each store is able to decide its own business model and consumer features. This openness means that even if a developer and Google do not agree on business terms the developer can still distribute on the Android platform."
With the recent establishment of the Coalition for App Fairness, there will be more battles between Google/Apple and developers over the separation from their stores — the demands for third-party app stores will continue to increase dramatically.
September 29 – New App Store marketing tools
Apple announces the release of new marketing tools that will enable us to generate short links, embeddable codes, and QR codes that lead to apps and bundles product pages in the App Store. This will help us promote apps outside of the App Store.
Upcoming Events in October 2020
06 – 07 October — TC Sessions: Mobility 2020
22 – 22 October — App Growth Summit SF 2020
26 – 28 October — MobileTech Conference & Summit 2020
29 – 30 October — AdTech Tokyo 2020
Tools Update in September 2020
AppFollow:
September AppFollow 6.0 Update
AppTweak:
Check out our latest keyword tool updates
AppTweak expands in Asia with 2 new offices in India and Japan
Get alerts for every major update in the app stores
Compare App growth in your favorite Apple Top Charts!
ASOdesk:
The revolution in the Keyword Research: absolutely new Keyword Auto-Suggestions
Interesting to read
iOS 14 Is Out. Here's What's New for ASO
Between Mobile and Web: The User Lifecycle in Both Worlds
CRM: Product and Brand's First Line of Validation
How IDFA changes in iOS 14 will impact retention and engagement strategies – with Andy Carvell, co-founder at Phiture
How to localize your app in Chinese
App Growth Talks: Thomas Kriebernegg
How can Iteration help specialists in App Store Optimisation
The Ultimate Guide To App Store Videos
Top U.S. Remote Learning Apps Retain 91% of Weekly Users as Students Return to the Virtual Classroom
Is Mobile the New Normal? COVID-19 and Its Potential Lasting Effects on Mobile Consumer Behavior
Haystack reviews: users on how they feel about app asking for ratings

Apple taking a step back and how users behave on Google Play
iOS 14: How much more confusing can it get
Evidence-Based Tips on Designing App Store Screenshots for Conversion Rate 
EFFICIENCY IN MOBILE AD CREATIVES PRODUCTION: ACE FRAMEWORK!
Alternative stores and reasons to submit your app to AppGallery
In case you missed it, Phiture recently…
---
November 19, 2021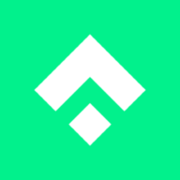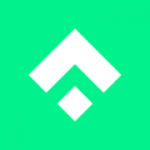 by Sarah Tilley
In the October edition of ASO Monthly…
---
November 9, 2021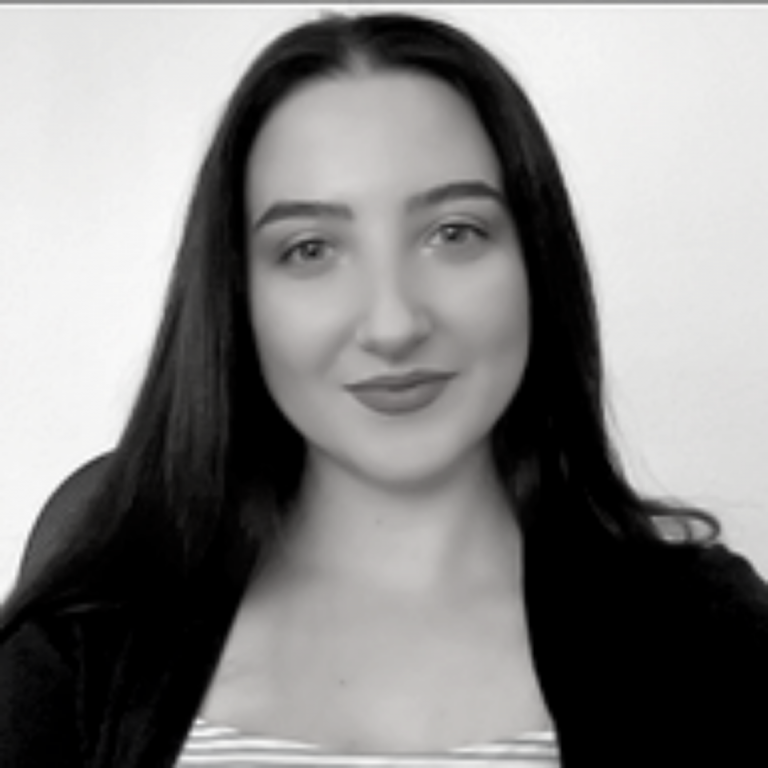 by Aleksandra Stankovic