The Google Play Store taking Retention & Engagement into account and more..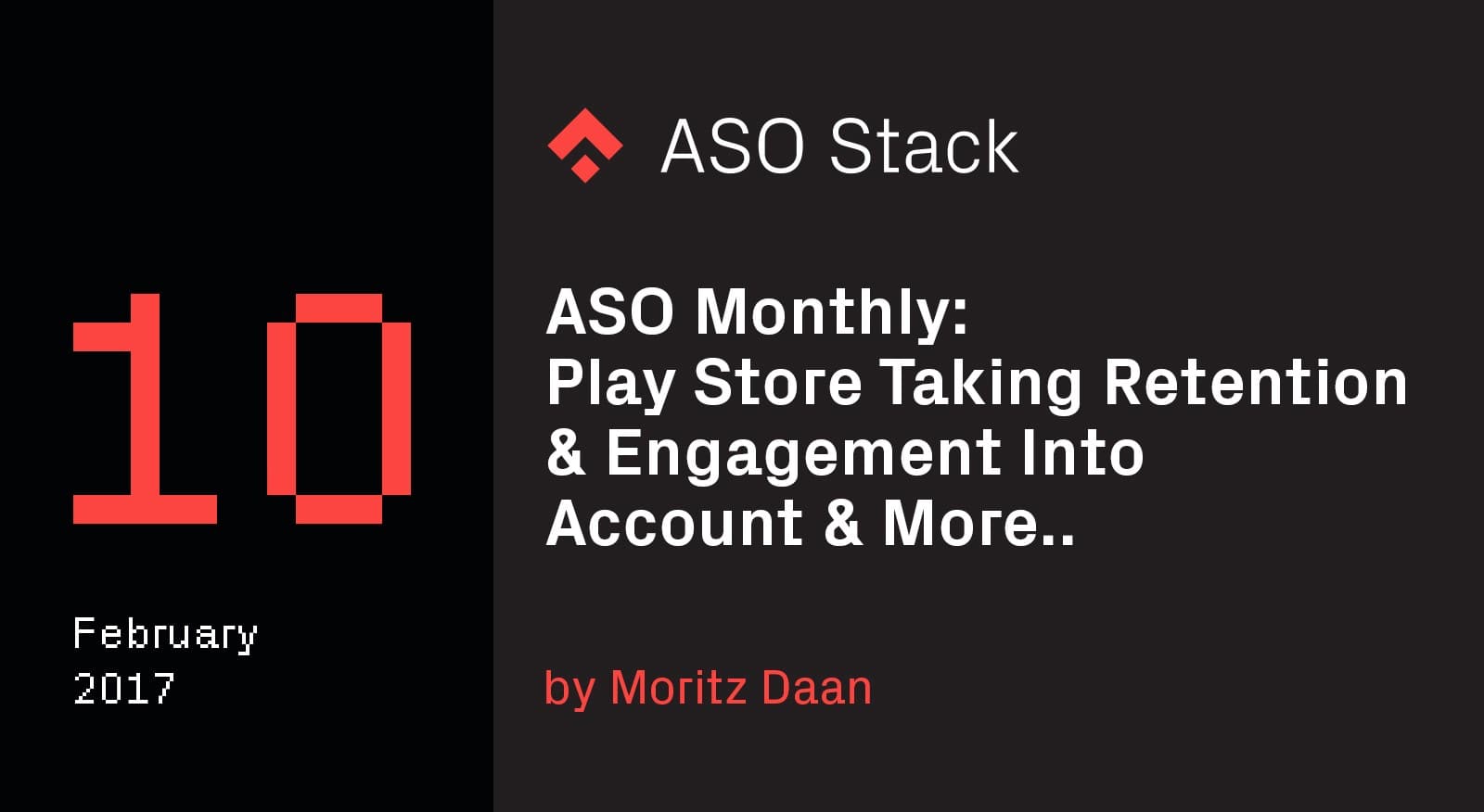 In the ASO Monthly-series we want to reflect on the previous month, to shed a light on trends in app store optimization, algorithm changes, insights in conversion rate optimization and tool updates.
App Store Optimization News from February 2017
February 8
Google Play Store news
We kick off February with some Play Store news. The Next Web reports that several developers got an email from Google for violating the User Data policy, most of which did not provide a privacy policy. Reportedly millions of apps might face removal or limited visibility if they don't comply with the User Data policy until March 15.
Apart from the Play Store cleaning up a bit, Google Play is also testing gesture navigation on the Play Store, as ThomasBCN from 8fit shows.

February 15:
Dor Alaluf from YellowHead reports that the Google Play Store has a glitch and is returning Australian English titles for at least all those Android devices set to the United States, Canadian or Israeli stores.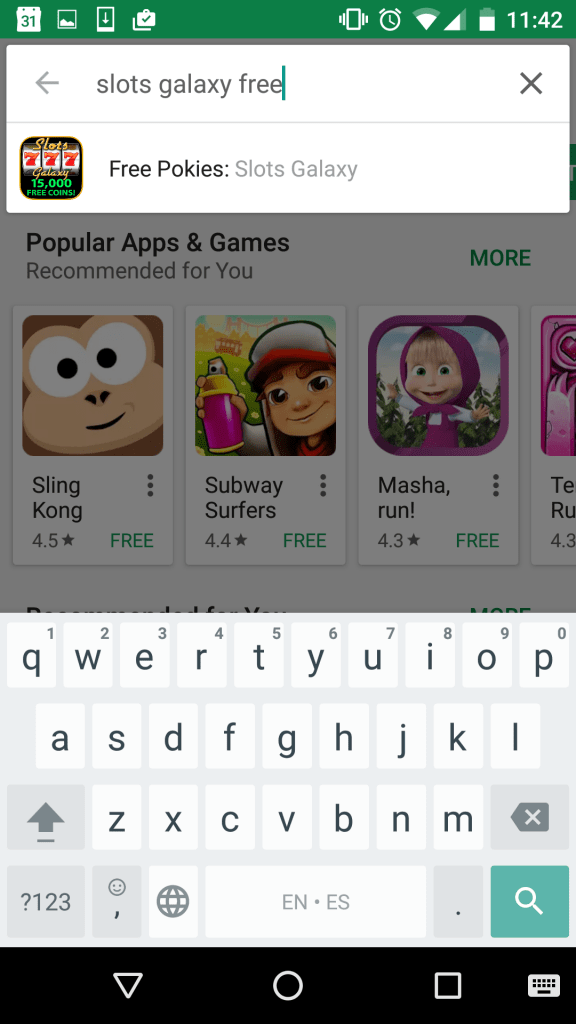 Instead of "Free 'Slots': Slots Galaxy" this app returns "Pokies", the Australian English term for slots.
Even more remarkable as not only the Play Store, but also the Apple App Store also has a weird glitch with Australian English. That glitch was known for a bit longer and let's you be indexed for English Australian and English U.K. keywords globally (except the U.S.).
Feb 15: ASO Tool Priori introduces download estimates
ASO Tool Priori Data now shows you their best guess for how many app store downloads a certain search term has, and how many of those go to each of the results.

February 17: Apple App Store Grossing Ranking algorithm update
Gabe Kwakyi from Incipia discovered that the top grossing app store algorithm has favored paid apps over free apps that where monetizing via in-app purchases between the 17th and the 20th of February. Apps like Construction Master Pro ($24.99) have seen a temporary rise whereas freemium apps like ForeFlight Mobile have dropped immensely in top grossing rank.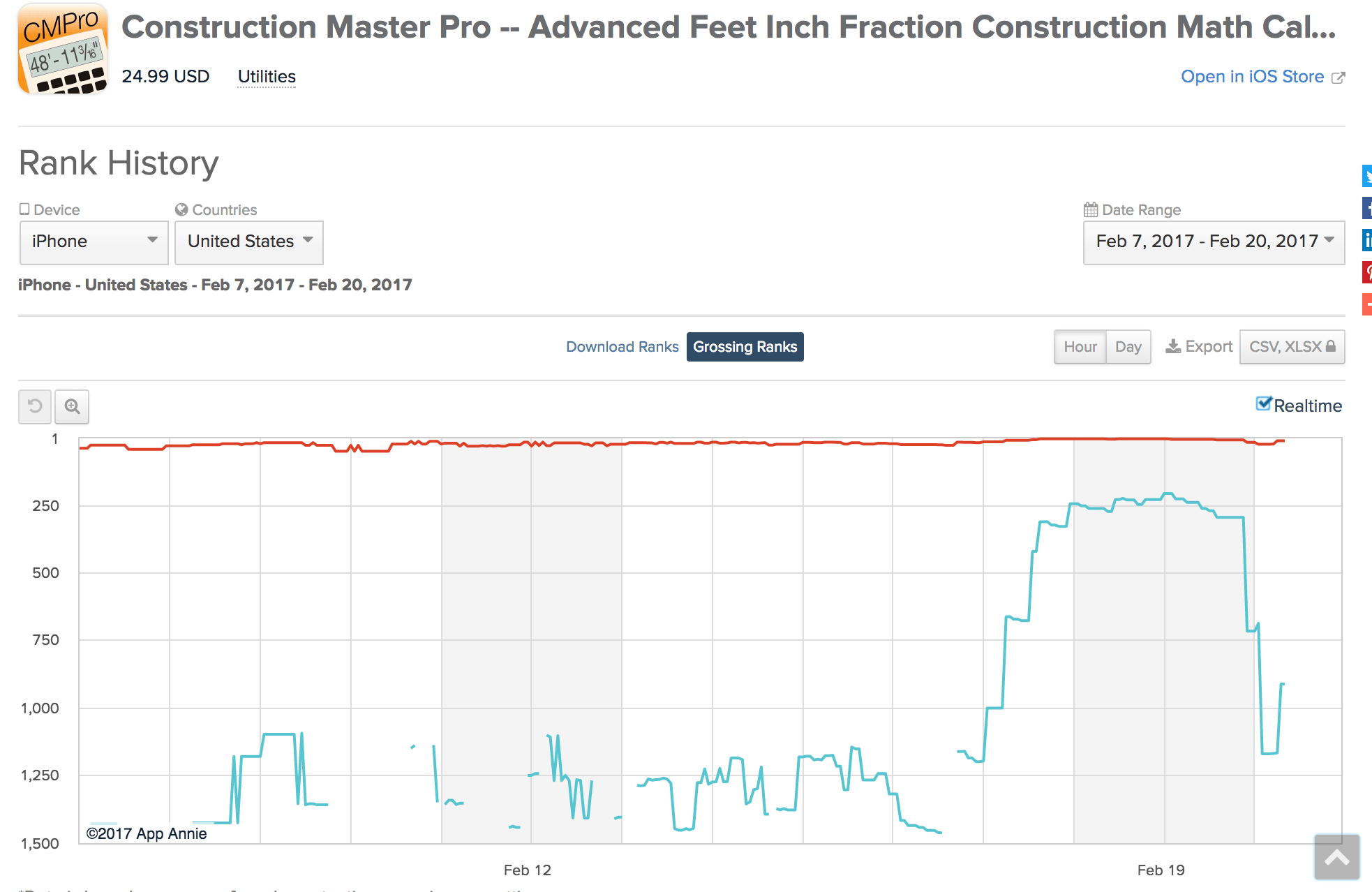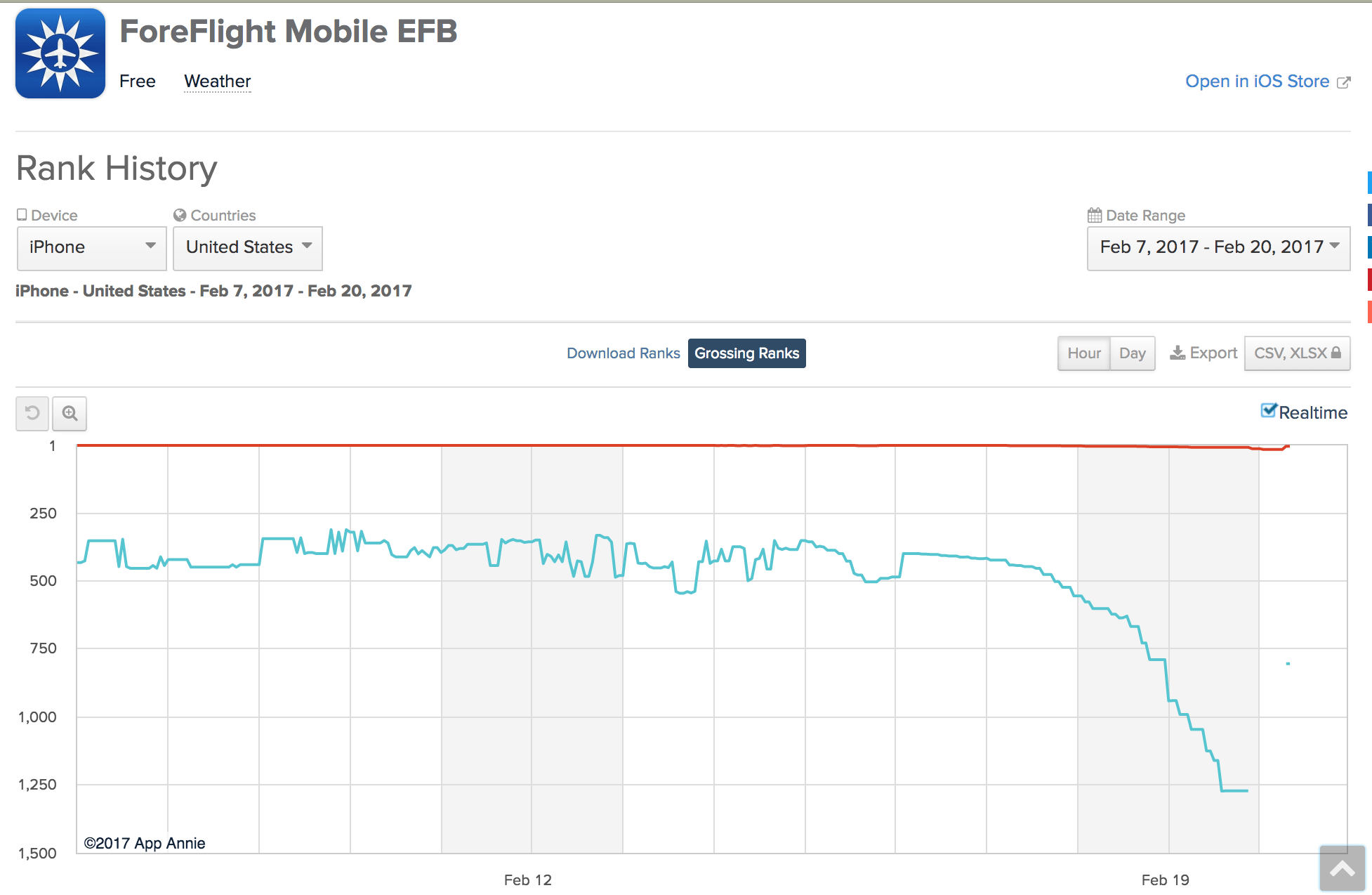 Whilst the original ranking algorithm is apparently put back in place as of February 20, this temporary shift hints at the fact that Apple is not satisfied with the way their top grossing algorithm ranks paid vs. free apps with in-app purchases.
February 22:

AppTweak
announces
Ranking History
, a better visualization for how your app is performing for the search terms that you're tracking.

February 27:
Probably the biggest news in terms of ASO this month, is announced by Google Play at their annual Game Developer Conference.
Google first announced that they want to promote high-quality experiences "based on engagement, not just installs". Games with higher engagement & retention metrics will be favored all through the Play Store, over their lesser counterparts. It remains to be seen when this comes to non-games too, for which this will be a bit more complex as apps have entirely different retention patterns and levels of engagements depending on the need they're solving.
The second Play Store related announcement that caught our eye is that you will be able to offer sales with strikethrough pricing. During Google Play's pilot phase, developers apparently saw 3x–20x lift in installs during their promotions and maintained a lift after the promotion ended:

Last but not least, this is also worth checking out:
Thanks, that's it from us for February!
If you like the ASO Monthly series, please click the 💚 button below. Also make sure to follow the ASO Monthly-series or sign up to the left so that you're the first to hear when the next edition comes out.
Let's discuss in the comments, and like always: if you have noticed anything related to ASO, please let me know on Twitter or reach out to moritz.daan@phiture.com.
Other ASO Monthly editions:
Apple made their next step towards…
---
December 4, 2017


by Oksana Iarosevych