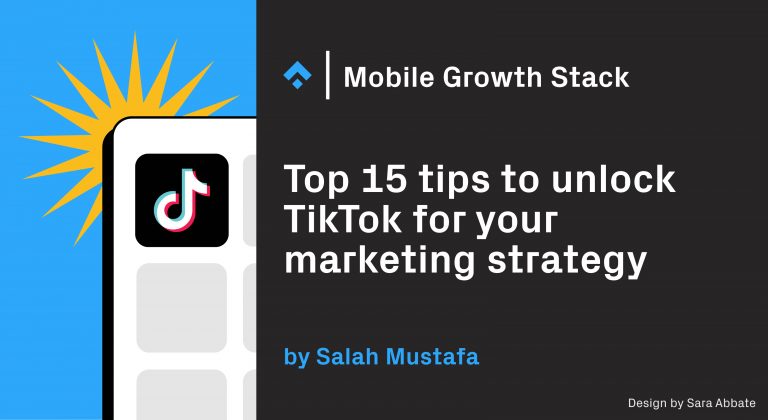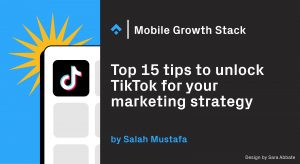 Over the past few years, TikTok has been on the rise. No longer a fringe social media platform used primarily by younger audiences to create music content and lip-sync videos, Tiktok is now a mainstream platform in its own right.  The short-form content platform is used by various age groups.  As per TikTok data, 26% of the users in the USA are between the ages of 25 and 44. TikTok has clearly put a particular focus on attracting content creators from various categories through initiatives such as the "Tiktok creator fund" and reaching out to individual creators to offer advice.
Marketers may still be operating under the misconception that TikTok is used exclusively by younger users, or users outside their main target audience. This simply isn't true. As it stands, TikTok's 1.4 billion worldwide users can now explore a diverse range of content covering almost any topic of interest. As well as this, TikTok is generally less costly than other, alternative channels. Marketers who do not develop a strategy for the platform are missing out on a potentially huge ROI.
At Phiture we have been experimenting with a few of Tiktok's unique advertising nuances to maximize the results of our campaigns on the platform. By working holistically with different strategies that are presented below in our TikTok Growth Stack, we have managed to unlock even further success. Below is a list of our top 15 tips to help you improve your own campaign activities on TikTok. These tips relate to key activities found within the TikTok Growth Stack. 

Phiture's Growth Stack for TikTok
Create TikToks not ads
This might be a cliche and you've probably heard it before, but that doesn't make it any less true. We tested multiple ad concepts (some were adapted from top-performing creatives on other platforms), but in general found that the closer you get to native TikTok content, the more likely you are to see results. Naturally, this implies you should adopt a UGC (User Generated Content) focused strategy for your ad assets. 
Use title hooks 
The most successful TikTok creators use title hooks at the beginning of their videos (the text that appears on screen at the start of a video). Not only is this a great way to grab the users attention within a few seconds, but also makes your content appear more native to the platform. An example of a great title hook template is: "Here's my favourite way to do X." 
Utilize TikTok's Creator Marketplace 
This is a business-oriented tool by TikTok to explore and reach out to content creators and potentially develop UGC assets for your TikTok paid ad campaigns.
Test creatives in a dedicated campaign
We recommend using a dedicated campaign or ad group for creative testing and running your creative wins separately in a different campaign/ad group. This will enable you to maintain a healthy budget split between your evergreen creatives (those being run constantly) and test creatives (those being run to identify new campaign opportunities). Additionally, always keep an eye on creatives that have been running for a while for indications of ad fatigue (typically a decline in engagement metrics) as this generally begins earlier on TikTok than on other platforms. 
If you want to legislate for the efficiency of TikTok creatives, Phiture has developed a framework to test creatives, identify opportunities for creative wins, and subsequently iterate campaigns to capitalize on the best performing elements. 
Pay attention to ad rotation
Ad rotation is the frequency at which ads within an ad group are shown. TikTok often rotates ads unevenly, meaning certain ads may be shown more times than others in that ad group. This can lead to some ads not receiving the exposure they need to generate impressions or provide actionable results.
Safe zones are the areas in which your content should appear. Content outside of these zones will not be visible. TikTok's safe zones differ from Snapchat or Meta products, so make sure your creatives adhere to the following dimensions.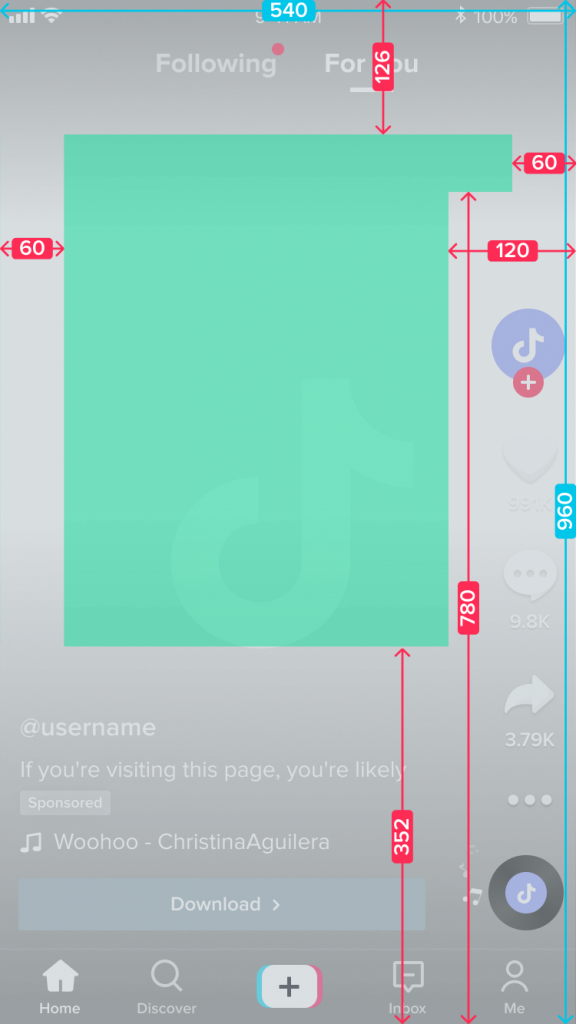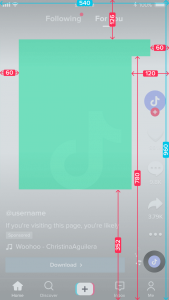 Utilize TikTok Video Editor
This is a powerful tool to help optimize your creatives and add extra finesse. TikTok also offers a commercial music library you can explore to give your content the perfect soundtrack.
Add a CTA (Call To Action)
TikTok provides the option to opt-in to test multiple call to actions, which in turn helps the system determine which of your ad campaigns are performing better. TikTok can then push the most effective CTAs to your audience.

Leverage the power of collaboration
By using the Sparkpost feature by TikTok, you can use your organic content in paid ad campaigns. Not only that, you can use content from other creators to promote your brand. This opens up a world of possibilities for influencer collaboration.
Consider your iOS budget & follow campaign best practice
In a post-IDFA world we have seen major delays in iOS data. If you are planning on running iOS campaigns, we have a couple of additional recommendations:
Firstly, make sure you have enough budget to pass the IOS privacy

thresholds.

Secondly, don't make decisions too quickly. Look at larger date ranges to evaluate performance when accounting for data delays. Additionally, keep an eye on organic uplift in IOS downloads, especially when working with large budgets. Organic uplift can be measured by observing the increase in the average number of organic installs during a newly launched paid campaign.
Don't change bids too much
When we launch a new campaign it enters what's called a "learning phase" where the campaign is gathering learnings before it can optimize. If we apply a change to budget to a stable campaign it may re-enter this phase. Therefore it's important to not change bids or budgets more than 30% at a time in order to avoid resetting campaign learnings.
In addition to the standard interest-based targeting options, TikTok also offers alternative ways to target potential customers. As well as targeting users who have viewed your videos or interacted with certain content types, you can also target users who engage with specific hashtags. If this option is not yet available to you, reach out to Phiture or your TikTok representative.

Target by price points
TikTok offers an option to target devices within a certain range of price points. This makes it easier to target high end Android devices which, in many industries, tend to have a higher user LTV (Lifetime Value).
Utilize App Profile Pages
If you are running app install campaigns for iOS14, this may be an interesting option for you. This feature allows you to land users on an app profile page. This page then gathers information from the AppStore such as name, description, images and ranking. It is possible to customize some of these elements, which enables you to test different variations, offers and call to actions on your app profile page.
Keep up with the updates
TikTok is evolving fast so it's important to keep up with the platform product updates and betas. Two interesting updates from TikTok  which are coming up soon:
A crypto test in a few countries, where a whitelisting process is in place to allow advertisers the option to advertise certain Cryptocurrency products.

TikTok will be switching to a self-attribution system rather than relying on a 3rd party (MMPs)
Conclusion 
In conclusion, TikTok has come of age and today is an essential part of many app advertisers' marketing mix. That said, TikTok remains an opportunity missed for the many advertisers who haven't yet fully adopted the platform. In this article we have presented our findings from experimentation with the platform. 
The concepts and rules of thumb discussed here are a jumping-off point to improve your TikTok campaign results. We've only just scratched the surface, but already at Phiture, we've seen excellent results from testing and utilizing multiple strategies. Reach out to Phiture if you're curious to learn more about the different ways to unlock the potential of TikTok's ad campaigns.
What next? 
Our ASO Team outlined their predictions…
---
February 8, 2023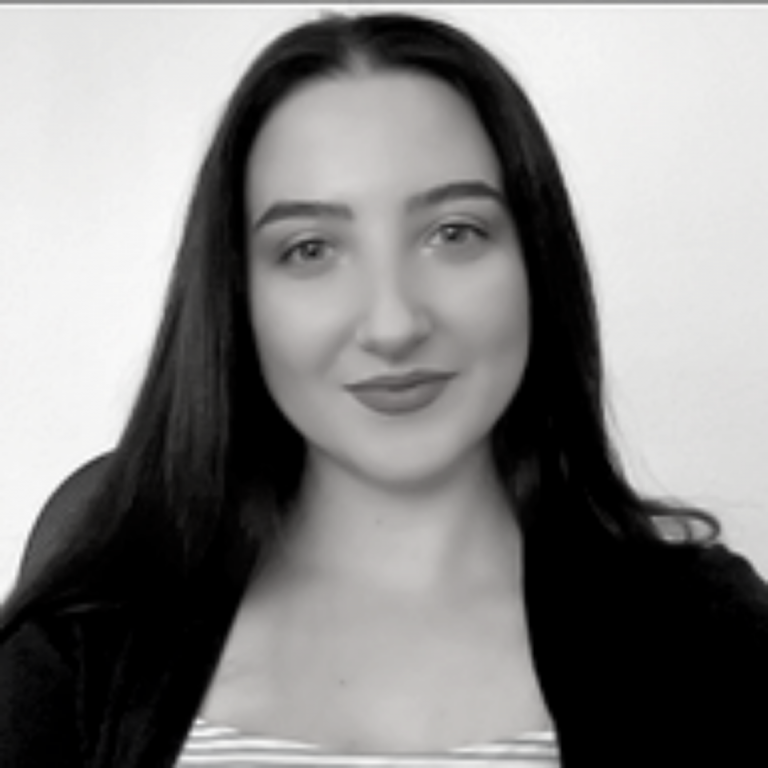 by Aleksandra Stankovic
Phiture's newest copywriter looks back…
---
February 2, 2023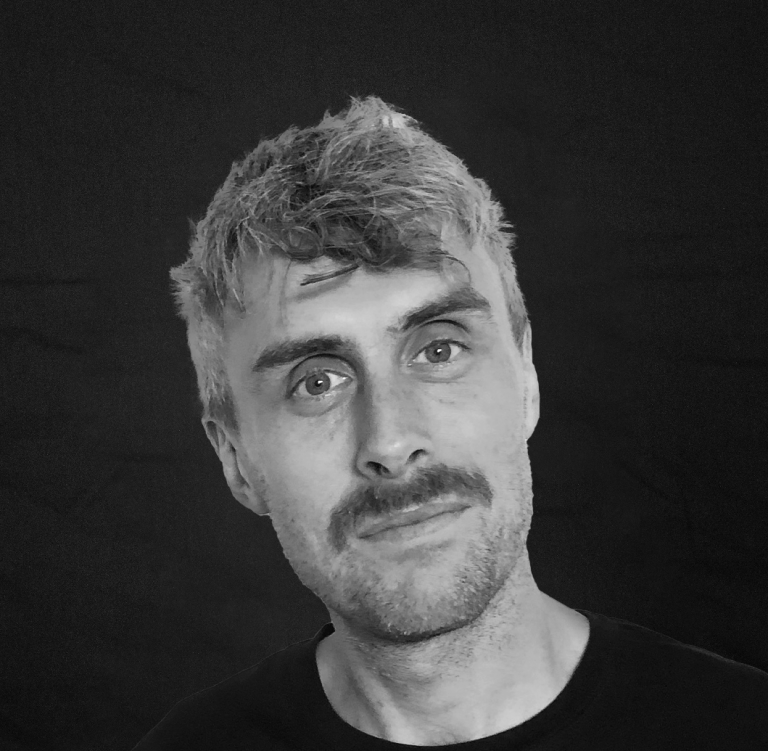 by Allan Whyte