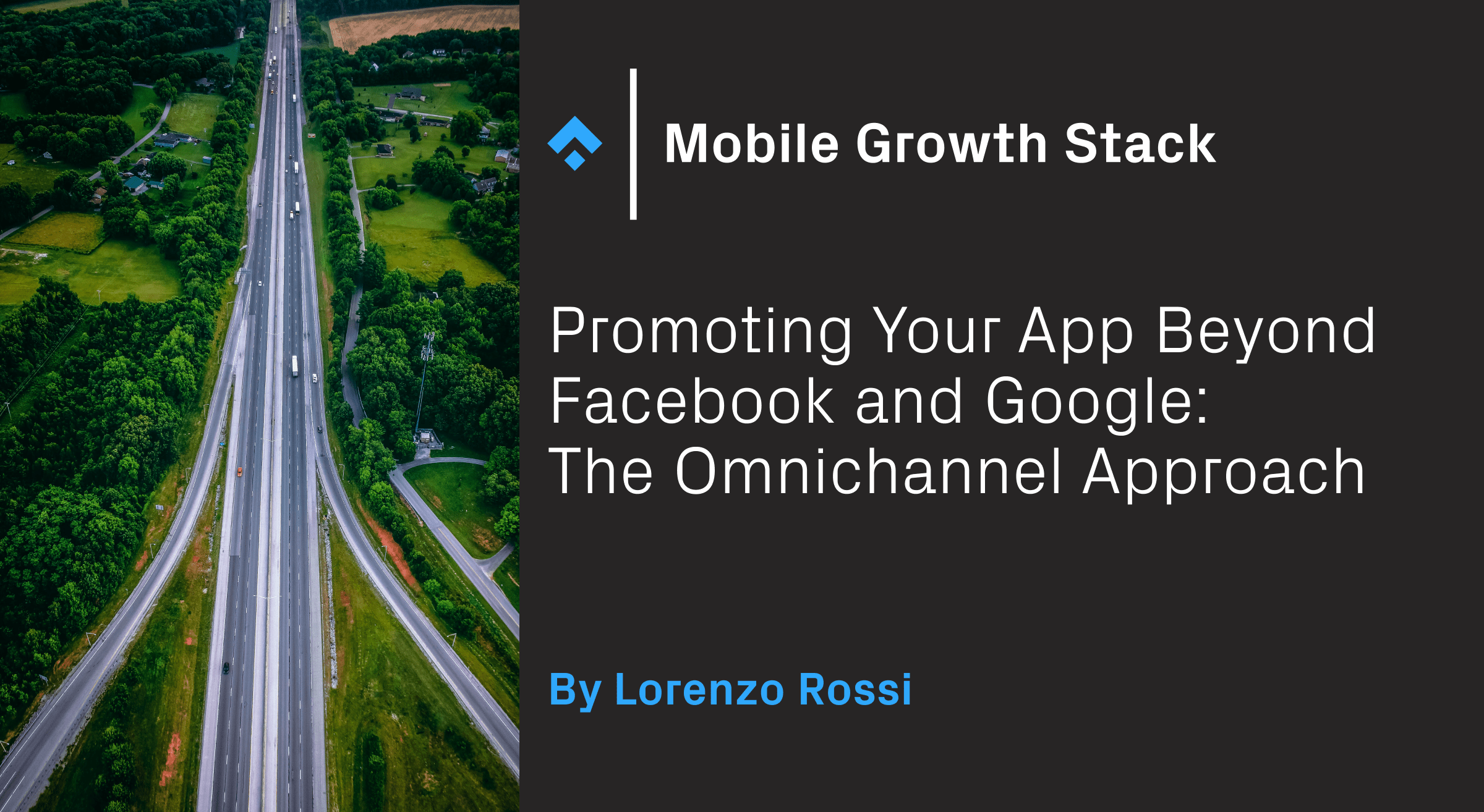 Editor's note: This is a guest post from Lorenzo Rossi. Lorenzo is a veteran of user acquisition activities. His work in leading companies such as Zalando, LOVOO, and Free2Move has allowed him to develop a unique experience in mobile app marketing strategy and optimization activities. In 2019, he founded the biggest mobile advertising portal in Italy, Mobile Marketing Italia, and at the beginning of 2020, he launched the mobile app marketing agency REPLUG.
Throughout my career as UA manager in the app marketing industry, first for several mobile-first companies and now as a consultant for my agency, I've had the opportunity and the privilege to manage and analyze different mobile user acquisition channels for different types of mobile applications.
Looking back at the years when I started working in the mobile industry, I can definitely see how many things have changed, not only from the switch of focus in the reference KPIs—retention and engagement, rather than download and CPIs, are now new currency—to new channels, but also fraud awareness, new formats, tracking, data,  and ASO.  A lot has changed, and this continuous evolution has led to a consequential change in the way marketers see—and conduct—user acquisition.
When I started working in the app industry, I used to believe, as many others did, that once you were able to scale the big Facebook and add some Google Ads on top of it, you'd be done with your job as a UA manager.
With time, a lot of analysis, and a fierce growing competition, everyone became increasingly aware of the importance of adopting what I call an omnichannel approach when it comes to promoting a mobile application. This approach not only implies that mobile marketers should look beyond Google and Facebook, but that they should look beyond UA, in general, to think about all the aspects of the user acquisition funnel. The user acquisition funnel doesn't end anymore with the install—and cost per install—as it used to;  it goes on to include metrics like retention and monetization.
I believe adopting an omnichannel approach is the only way to efficiently manage user acquisition and combat the growing competition that the mobile industry is facing today, especially during the COVID-19 era, where every company—even the small grocery store next door—is trying to promote its online services.
In this article, I'll explain why it's crucial to go omnichannel, as well as the pros and cons of some of the alternatives to Facebook and Google, underlining the importance of coordinating user acquisition with CRM and ASO campaigns.
Increasing competition, increasing costs: a well known-trend? 
The pandemic continues to spread, and as traditional businesses struggle to survive, the world continues to move online. 54% of media spend is digital, and it's expected to reach 62% in 2024. Mobile outpaced desktop ad spend for the first time in 2019, and, according to predictions, it will reach 65% of the total digital spend by 2025.
Despite a slight loss in ad revenue for Google and a lower growth rate for Facebook caused by the pandemic (and some new players in the ad ecosystem), the duopoly is still getting a huge chunk of digital ad spend.
These trends are, of course, influencing the costs for acquiring mobile users (the average iOS CPI worldwide is $0.86, with a peak of $3.54 for Japan), and even though CPIs and CPAs saw a decrease at the beginning of 2020 due to the worldwide lockdowns, they're now getting back to normal levels, making it very difficult for mobile companies to be ROAs positive.
For most people working in the mobile industry, this trend is quite well known. Just being aware of the situation, though, is not enough to be efficient in the UA ecosystem. 
The social media landscape: Twitter, Snapchat, and TikTok
For the past decade, Facebook has been the biggest social media player in the industry, and thus the biggest social channel to acquire users and potential customers. The reality, however, is that over the years, several platforms, such as Twitter and Snapchat, have alternated in the role of potential competitors, but without success. Until TikTok, that is.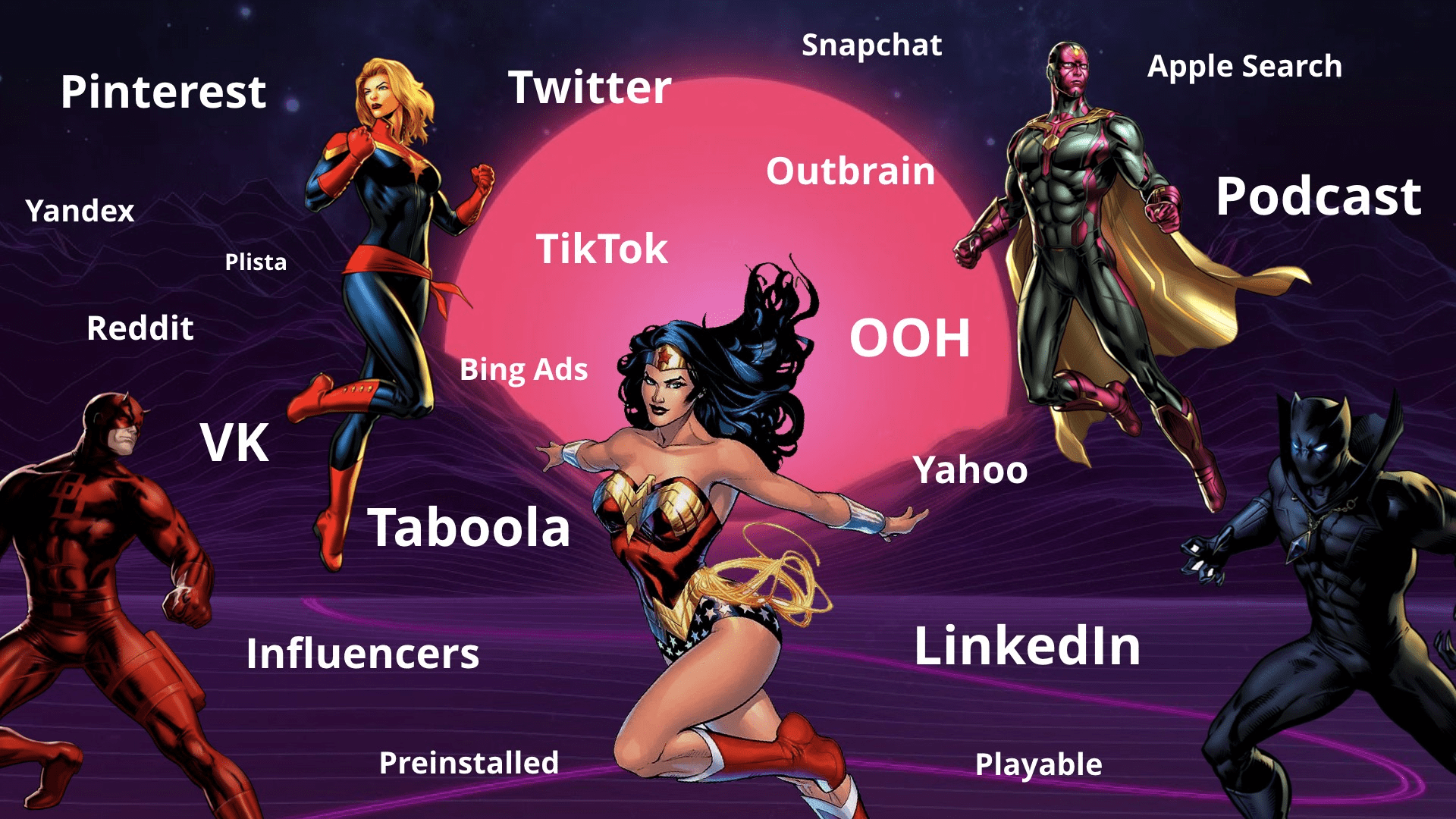 The common issue with those alternative social media channels is that we got used to the idea that they don't work—even without testing them. You often hear the same misconceptions over and over: "the audience is too small", or "there are just kids who won't spend money". Sounds familiar, right? In the following few paragraphs, I'd like to identify some pros, cons, and a few tips about a few social media channels. 
Twitter
Pros: the audience is older and more "professional", resulting often in a higher LTV due to higher spending power. In the US, the audience is quite big, while in Europe, you'd be surprised by the number of users in Spain and France. 
Cons: the overall audience is relatively small, causing higher CPIs. The ad-manager is also quite more difficult to use compared to other platforms.
Tip: Create as many campaigns as you can to reach all audience types.  Audience overlapping is not such a big deal like on Facebook.
Snapchat:
Pros: the audience is huge in the US, and surprisingly big in France (21 million, the third-largest country after the US and India), as well as the UK. User engagement is very high: we've seen clients in the dating industry getting double the subscription rate than Facebook. The platform is quite easy to use, and offers a powerful tool to create videos even without the help of creatives. Therefore, it makes it quite easy to test.
Cons: CPIs are a bit higher than Facebook given the smaller audience, and the targeting needs to be broader in order not to shrink the audience further. Forget about targeting people interested in specific activities and products—especially in Europe. Go for everyone. In my experience, look-a-like audiences don't work very well.
Tip: start with broad targeting and stick to it. Unisex campaigns work very well, for instance.
TikTok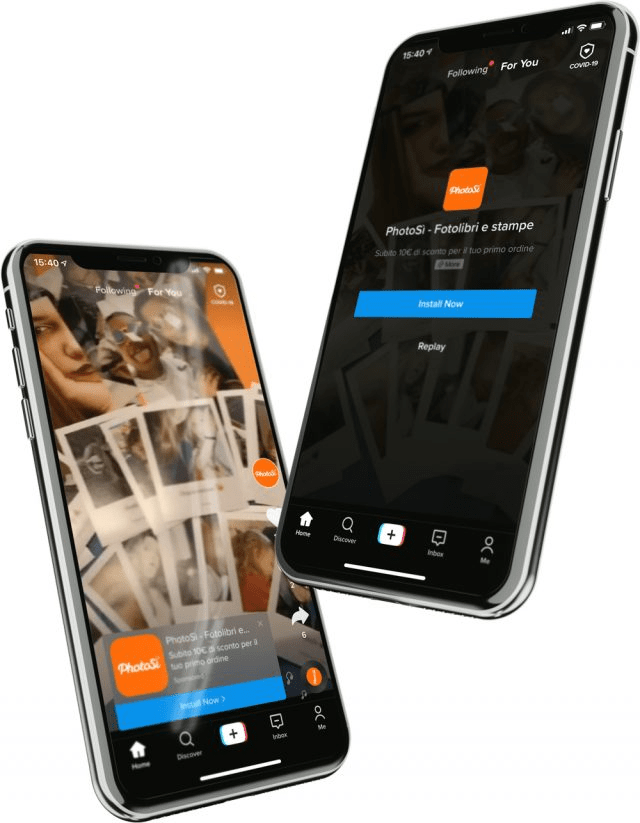 TikTok is definitely the most chatted-about platform at the moment. Despite numbers proving the incredible growth of the Chinese social network, advertisers are still skeptical when it comes to testing it. The main reason is the allegedly young audience, but the reality is this: with 800 million active users worldwide, 59% of users older than 24, and 52 minutes spent on average daily on the app, TikTok should really be a fixture.
Pros: given the huge audience and the low competition at the moment, costs are still quite low at the moment.  Setting up campaigns is extremely easy; the platform is really a copycat of Facebook Business Manager. Targeting options are quite wide, but I still suggest staying broad. It's true that the audience is relatively young with lower spending power, but the lower CPI (we've seen a CPI 72% lower than Facebook for a client in the printing industry) allows us to have more installs and thus more converting users.
Cons: ad fatigue is much higher than other platforms. Because of that, it's necessary to refresh creatives much more frequently (even once per week). Since the platform is very different from the other ones, videos need to be specific, and often, you'll need to ask for help from other TikTokers, which makes the process a bit more time-consuming.
Tip: don't treat TikTok like Instagram stories or Snapchat: users are very different, and they want to see different content. Combining a strategy where you combine the use of the TikTok Creator Marketplace and organic users can be a good solution for having fresh content every week. Try to switch to in-app event optimization as soon as the algorithm allows you to—the system needs a certain amount of events before it is ready.
The social media extension: influencer marketing
Influencer marketing has come to represent a very important part of the performance marketing mix of many advertisers, thanks to the fact that you can find influencers everywhere nowadays (Facebook, Instagram, Youtube, Snapchat, TikTok, Pinterest, etc).
Pros: with influencers, advertisers have almost unlimited possibilities in terms of platforms and ways of communication. This activity works very well associated with personalized discounts, and especially when it's done authentically and the promotion of the product is not so clear. The costs for micro-influencers can be very low, and some platforms allow you to work with influencers on a service exchange basis (freebies, coupons, or discounts).
Cons: influencer marketing can be very time consuming if done internally and pursuing performance deals. The traceability of these activities is possible, but not always very precise.
Tip: start small to understand what works for your brand: if you go directly for the big influencer, and it doesn't work, you could burn a big amount of money.
Native Advertising: the big unknown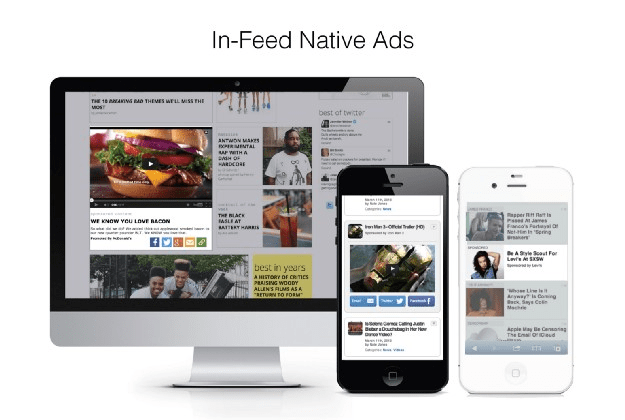 Unfortunately, native is quite underestimated in the mobile ecosystem, despite being very powerful thanks to its peculiarity of matching the look and feel of the media format in which the paid ads appear.
Pros: Native reaches a kind that usually doesn't respond to classic "push" ads on Social Media and Display channels, using a softer experience based on the principle of giving the user a piece of content related to the page they're reading.
Cons: There's an additional step between the click on the ad and download, because users are redirected first to the landing page where the piece of content is, and then to the AppStore after clicking another CTA. This could lower conversion rates and increase costs, but it's if a user is willing to go through these steps, they most likely will be valuable.
Tip: Content needs to be authentic, and not a promotion of your service. Give something valuable to the user, and connect the information to your product.
The main goal of this article is not to list all the pros and cons of all the channels available in the market. (If I had wanted to do that, I would have listed Apple Search Ads, programmatic, ad-networks, corporations, and more.) Rather, I want to show that in order to be efficient with our tools, we need to start looking beyond the duopoly of Facebook and Google. And by saying that, I don't mean that we need to stop using those two channels, because they are still—and will continue to—be the strongest players in the advertising ecosystem.
Finding the right balance: Moving forward by testing
One of the mistakes I see over and over is adopting the same communication approach for all different advertising channels, using the same creatives in different platforms, and then finding ourselves saying: "it didn't work".
Instagram stories are different from Snapchat ads, which in turn are different from TikTok ads.  Even if they might look to our eyes very similar (both vertical, both prevailing videos), the reality is that the audience is completely different. So too is the user experience, and content, therefore, needs to be adapted.
We need to stop making assumptions that some channels don't work even before testing them. We don't know if the audience of a specific social network will like and use our products and services, but of course, it might also depend on the way we present them. The key here? Start testing—no matter the business—with a specific approach for each channel.
In performance marketing, one of the most important rules, in my opinion, is to be creative.  Being lazy in testing new things doesn't help in achieving great results.
And of course, we shouldn't give up after one day of testing. True: some platforms give immediate results. But within those results, we should be able to do several iterations in our testing to understand if we adopted the right approach.
Only by testing can we understand what works best and eventually find the right omnichannel balance. That will be different for each product, each service, and every single app. There isn't just one right balance for all of us, just as there is no common rule that we can apply. There is only learning from testing.
Omnichannel: beyond user acquisition
Finding the balance doesn't stop at the user acquisition activities level. It's crucial to align all the UA activities to ASO and CRM. Besides being responsible for getting organic visibility, ASO teams are also in charge of the App Store and Google Play Store pages, which represent the landing pages for the paid UA campaigns. The message of paid campaigns needs to be aligned with the message and the style of the pages on the stores to create consistency through our communication.
That's why it's also important to be aligned with your CRM team, which is responsible for onboarding, activation, and retention activities. The CRM team "talks" to the same users acquired by the paid UA team, and those two teams must communicate regularly to plan different approaches for different users.
If there's one lesson I have learned over the years, it's that there is no user acquisition without retention, and vice versa. As a job, the user acquisition manager is, in fact, moving further and further away from the simple concept of generating as many downloads as possible. At the same time, the concepts of retention and monetization are becoming more and more important.
From this perspective, it's our responsibility to look beyond simple growth KPIs and instead try to offer users a seamless customer experience that starts with a click on your ad and ends with the user falling in love with our app. The omnichannel approach is one way to do that.
WANT TO GROW YOUR APP?
---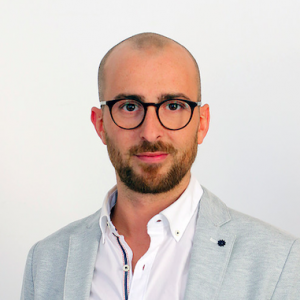 Lorenzo is a veteran of user acquisition activities. His work in leading companies such as Zalando, LOVOO, and Free2Move has allowed him to develop a unique experience in mobile app marketing strategy and optimization activities. In 2019, he founded the biggest mobile advertising portal in Italy, Mobile Marketing Italia, and at the beginning of 2020, he launched the mobile app marketing agency REPLUG
All author posts
Our ASO Team outlined their predictions…
---
February 8, 2023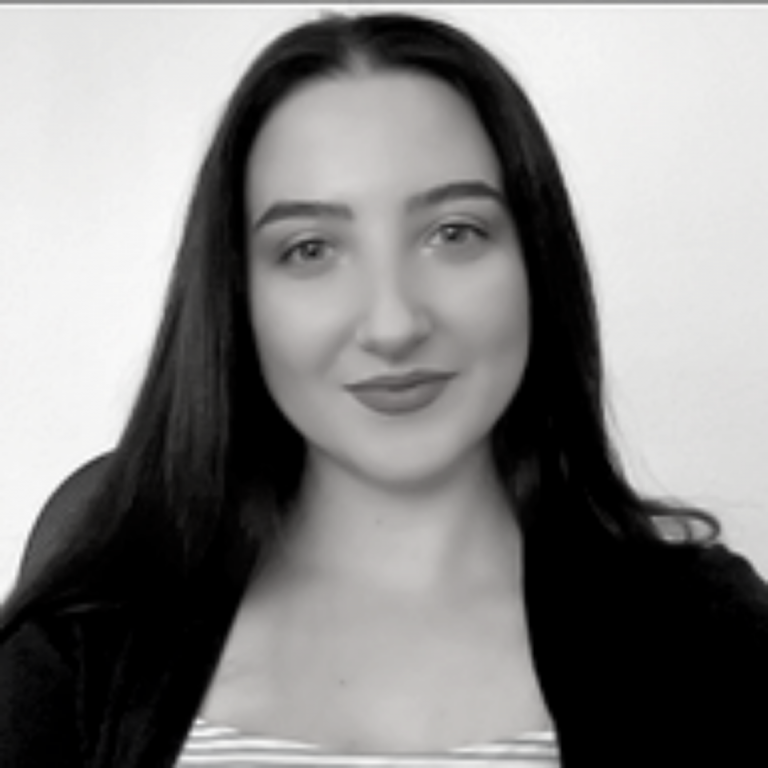 by Aleksandra Stankovic
Phiture's newest copywriter looks back…
---
February 2, 2023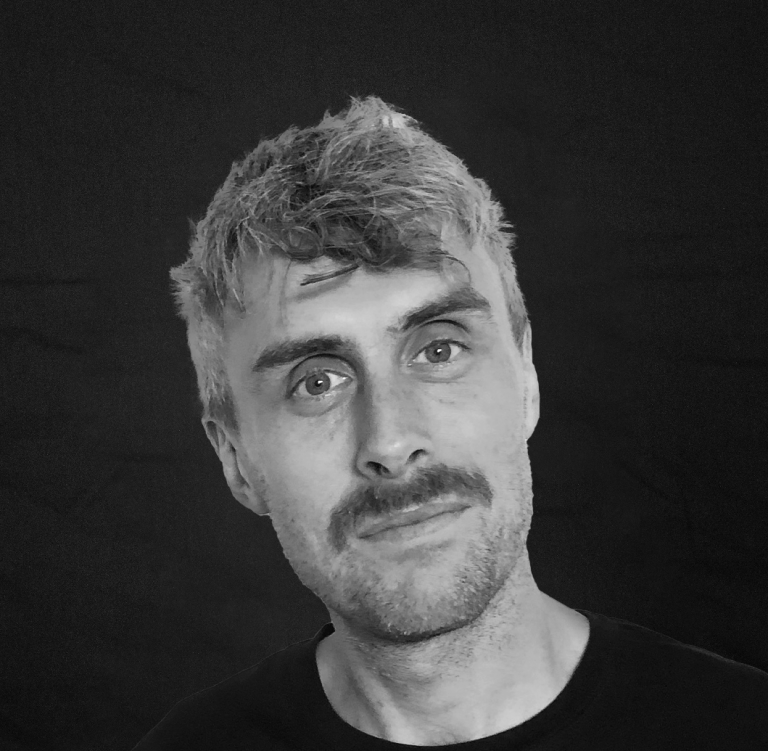 by Allan Whyte