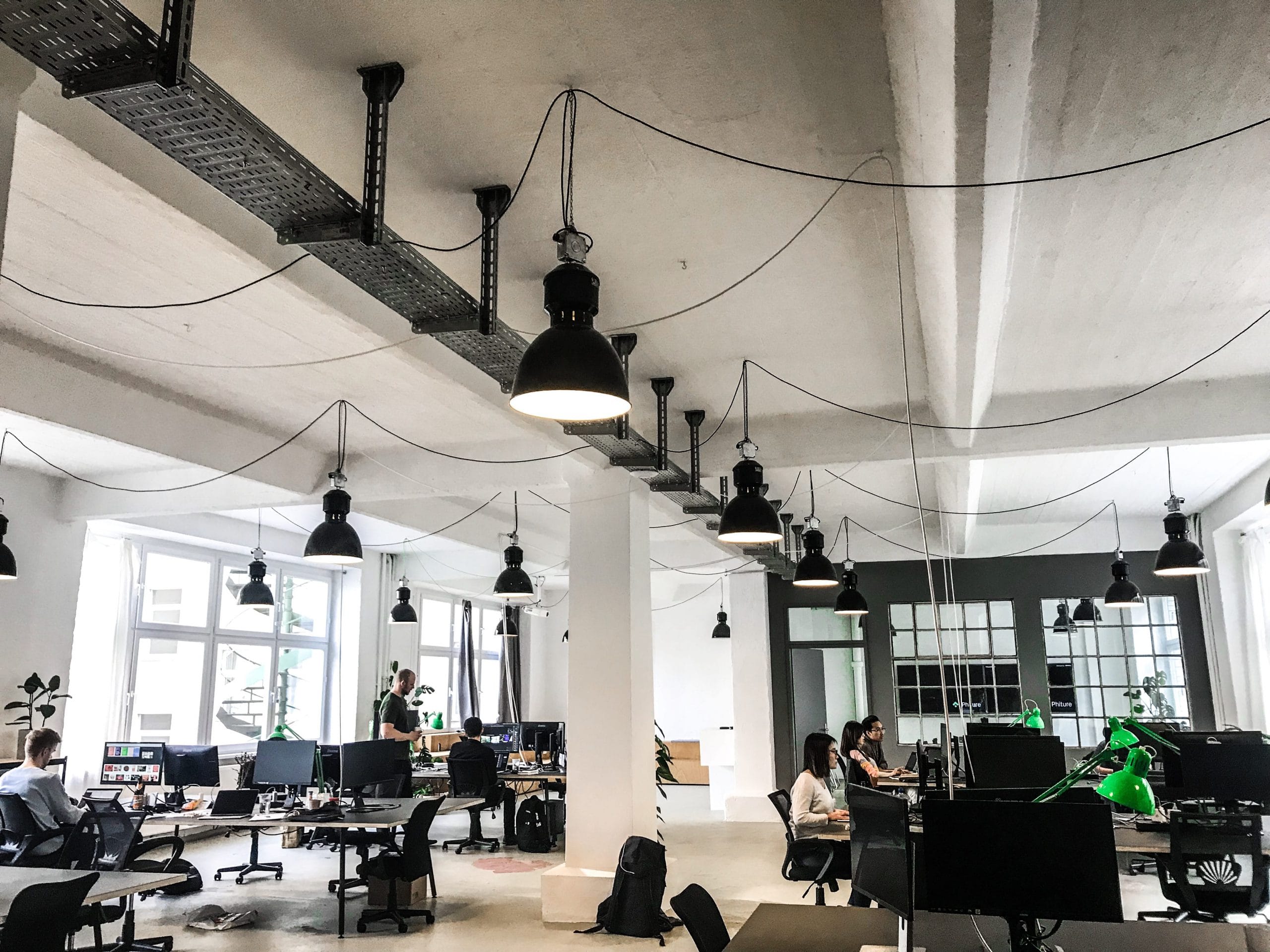 The idea of the traditional office has been on the wane for quite some time now. Sure COVID19 has forced everyone to reconsider the logistics of traveling to and from work every day, and companies are obligated to take measures to look after their workers amid these uncertain times. But thanks to the technological advances of the last decades that have made live video calling, instant messaging, and time and project management tasks seamless, it appears as though it's a matter of when, not if, the central office becomes defunct, particularly in the digital tech space. 
Here at Phiture, we've recently made remote work a permanent option and introduced a flexi-time approach that gives our team more control over their working hours. The evolution of the tech industry and the difficult circumstances of the last few months have, of course, both played their part. But in the end, the decision on how to move the company forward was a no-brainer. When the team was obliged to work from home, there was absolutely no drop off in productivity –– if anything, it increased. 
Once the office started to reopen partially via a desk booking system, general feedback showed that people were much happier knowing they had the option to return or continue working from home. With this, it felt like the right time to introduce a flexible hours policy to allow people to bring more balance to their working life. 
From Pablo Penny, Managing Director:

"Even before the COVID crisis hit Andy, Moritz, and I were discussing making remote work a permanent option and giving the team more control over their working hours. I have to admit it was a bit scary at first, but after talking to other companies with similar setups and looking at our strong company culture, we were confident we would be able to overcome the challenges. We made the transition virtually overnight and it has, so far, been a great success." 
What works for one company won't necessarily work for another, but for us, the effect on employee happiness is clear. Here's why. 
On Productivity and Morale 
Before we fire away, let's get one thing clear: there's no evidence to definitively prove that people have to go to an office every day to produce their best work. Conversely, permanent remote office comes with its own set of challenges. A study conducted by Buffer found that 22% of remote workers struggle "switching off" at the end of their day. This can have knock-on effects when it comes to spotting the early signs of burnout, while loneliness and maintaining company cohesion can also be difficult to manage.
The truth is, the impact of remote work on employee productivity is still a relatively nascent field of study, so it's difficult to draw concrete conclusions either way. We can confidently surmise, however, that what employees really want is balance –– why commit to a single style of working when you can enjoy the benefits of both?
Tessa Miskell, Senior Growth Consultant, on the new policy:

"I personally love it. Compared to other workplaces that are desperate to get everyone back into the office as soon as possible (and potentially putting them at risk), it's really great to see Phiture embrace the working from home approach, while also giving people the option to come to the office if needed via a booking system."
For us, it simply doesn't make sense anymore to try and pigeonhole an entire workforce into an old-fashioned, rigid approach to work, especially with such a mixed, international team full of different personalities. Rather than stifling individualism, we've created a flexible, hybrid environment that lets people decide for themselves how and where they'd rather work. The effect on morale and productivity will take care of itself. 
On Building Trust & Employee Retention 
For company owners, one of the major concerns around remote work and flexible hours is probably the feeling of losing control over what your employees are doing day-to-day. I would first argue that if your HR department has done a good job getting the right people on board, they won't need to be micromanaged at a single location during fixed times to get their job done. More importantly, though, bosses should consider the powerful message it conveys to staff when you trust them enough to let them control their working patterns for themselves. 
In a survey conducted by OWL Labs, 81% of employees said that optional remote work would make them more likely to recommend their company to job candidates and prospects. Similarly, a FlexJobs survey revealed that 76% of interviewees said they would be more willing to stay with their current employer if they could work more flexible hours. Jorieke van den Broek, an ASA consultant here at Phiture, also shared her thoughts on the new policy. 
"I still prefer going to the office most days, but it's great that the company has put its trust in me to let me take ownership of where I work. That they are actively looking for ways to improve overall wellbeing and happiness across the company is important". 
Making remote work optional and moving away from a traditional 9-5 schedule doesn't need to be a daunting prospect –– far from it. Instead, giving employees greater flexibility removes age-old barriers that prevent them from producing their best work and can increase feelings of loyalty towards the company, which can positively impact profits and reduce company turnover –– a win-win situation. 
On the Recruitment Process
At Phiture, we know that if we want to keep pushing the bar and moving the company forward to reach new heights, we need talented, motivated people. In the past, companies have been inclined to offer prospective employees entertainment incentives to make the office seem more appealing: ping pong tables, video games, exercise equipment, kicker –– the list goes on. While this of course has its place, in the future, we're betting that people will respond more kindly to a flexible policy whereby they can balance work and enjoy life. 
Katja Geisler, Head of HR: 

"We're already seeing that new applicants are pleased when they learn we offer a permanent remote work option and flexi-time. I feel like it's a big plus for the company and another great benefit in addition to what we already offer." 
With the new policy still in its early stages here at Phiture, it's difficult to project the effect it will have on the future workforce. But if the early signs are anything to go by, we're tipping it to be a real differentiator moving forward. 
Final Thoughts
On the surface, it's easy to assume that permanent remote office is all plus, no negative. You can spend more time with your family, choose to live in a place you really love rather than feeling obliged to live close to the office, and you save a lot of money and time commuting. But as we've pointed out, it's not without its own challenges. The key to making it work is balance. 
Balance is what allows workers to feel as though they are in control of their life at work, rather than their work life controlling them. By offering a simple choice that lets our team decide for themselves whether they would rather work remotely or at the office, we've created an environment that empowers people to make the choices that best suit their needs. As a complement, our flexi-time policy does away with the outdated 9-5 pattern and creates breathing space for our staff to plan their working hours around their schedules. The added benefit here is that with proper time tracking, it's easier to spot when people are racking up too many hours and take steps to prevent burnout. 
There will always be work to do around maintaining team spirit, ensuring people don't slip under the radar, and refining communication channels in a partially remote workplace. But rather than fight against an inevitable tide of change, we've found that it's best to roll with it, respond to the feedback of our team, and offer flexible solutions that bring out the best in each individual. What does the future of the digital tech space look like? We leave the last word to our Localization Manager, Thomas Gheysen:
"I think it's important that Phiture has identified that a more flexible approach towards working life will be a real game-changer moving forward. I feel like companies that have the capacity to transition but choose not to will get left behind in the long run." 
Explore other recent articles