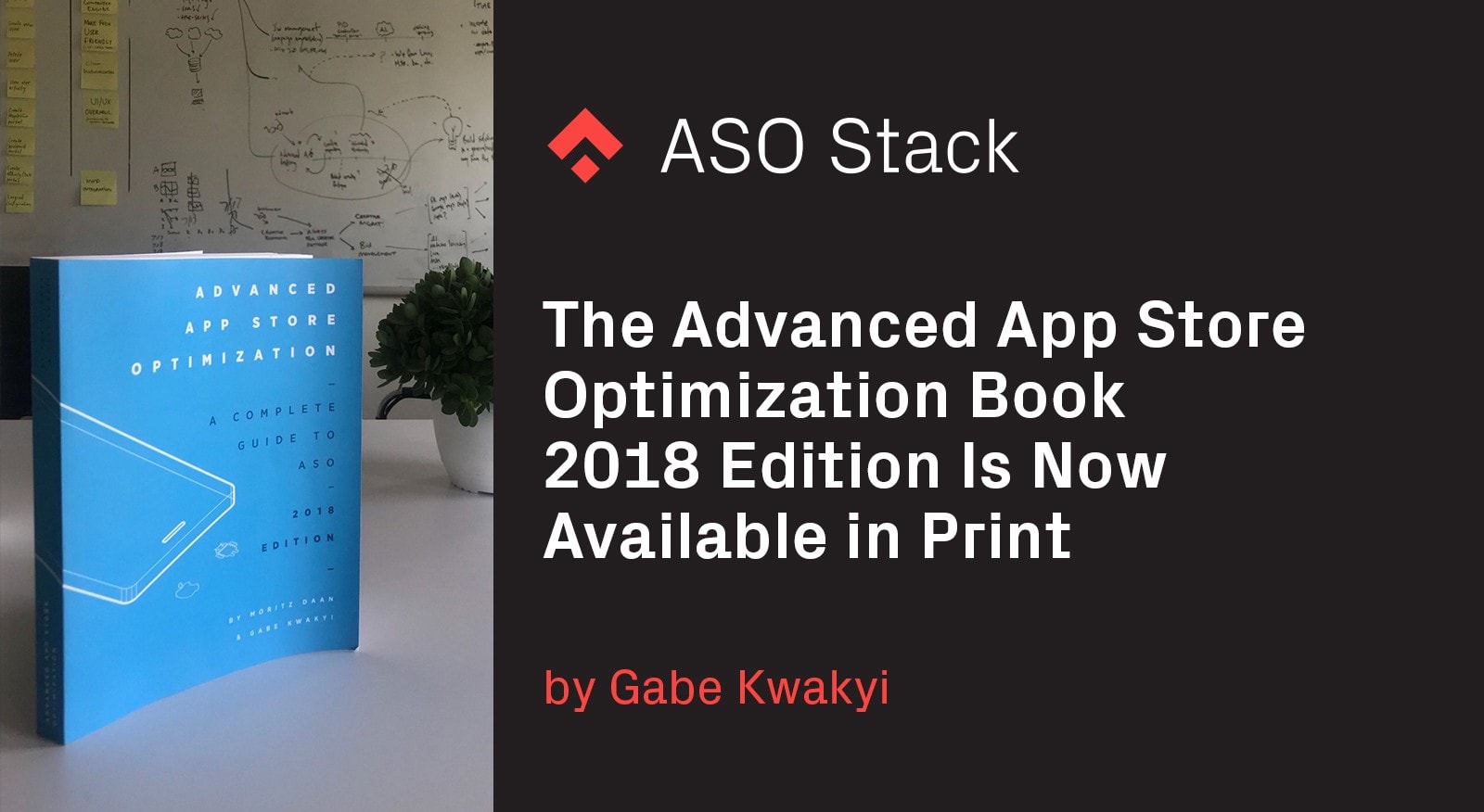 Hello fellow ASO practitioners! Gabe Kwakyi here sharing some news.
The book on Advanced App Store Optimization, co-authored by myself and Moritz Daan is now available in color paperback print through the ASO Book website!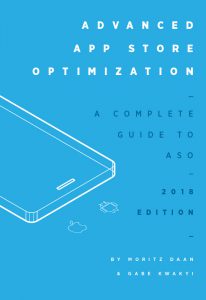 Since launching the book last year, we've been hard at work putting this print copy together and apologize for the long delay, but now is finally your chance to get the best book on ASO and supercharge your ASO strategy. During the time we were working on the print copy, several big new changes happened in ASO, and while the book update is just a minor version update to 1.1, we ensured that these are represented inside.
Both the PDF digital copy and the print book copy have been updated to version 1.1 and now include a glossary, as well as additional content on the following topics:
iOS 11

Apple Search Ads

Google UAC

The Google Play store redesign

A/B testing

ASO tools

Promoted In-App Purchases

App store preview videos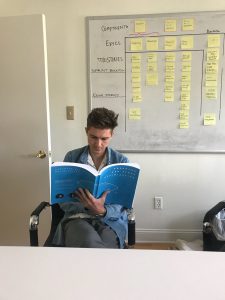 Since launch, the book on Advanced App Store Optimization has been acclaimed by many in the industry as an indispensable resource and one that cuts down on uncertainty about how to manage ASO.
Here are a few comments from ASO Book readers:
"Does your business have an app? This is an invaluable, up-to-date resource for optimizing your app in the Apple and Google app stores. A friend recently recommended this to me and it's definitely worth the small investment. Moritz Daan & Gabe Kwakyi provide lots of examples & actionable advice in Advanced Store Optimization."

— Christopher Smith,

Head of Content Marketing @ Blackhawk Network

If you're looking for a book on ASO, I highly recommend 'Advanced App Store Optimization' by Moritz Daan and Gabe Kwakyi. It's single-handedly the best book written on ASO up to now, fully updated, and expertly written."

—

Louis Tanguay,

Managing Director & Founder, App Growth Experts

"The book really stands out from the crowd by the depth of information it gives, but also by the rigorous standard its authors aimed for."

— T

homas Petit,

Growth @ 8fit

"This ASO book has helped Skyscanner to continually optimize our app store listings to appeal to as many users as possible."

—

Meg Gettel,

Growth @ Skyscanner
The Advanced ASO book has helped practitioners both new to the field and looking for a structured onboarding as well as seasoned ASOs with years of experience looking to stay sharp on the latest and greatest.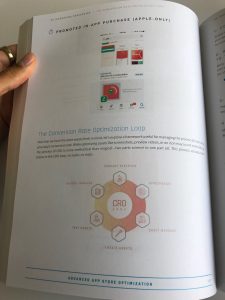 Did you know?
Over 1,000 books have been sold so far in 70 countries.

The book on Advanced App Store Optimization spans over 380 pages and includes perspective from 16 leaders in the app marketing space.

Hundreds of screenshots are provided for reference along with dozens of visuals created custom for the book.

Topics include not only popular concepts such as how to get featured, optimizing for keywords, and localization, but also obscure concepts such as bundling, category switching, visual word recognition, and app indexing.

A questionnaire of ASO tools categorizes information on nearly 30 unique tools across the following functional areas:
Store tools
2. General ASO
3. Keyword discovery
4. A/B testing
5. Competitive intelligence
6. In-app rating prompts
7. Screenshot builders
The major themes in the book stem from the popular App Store Optimization Stack, including:
Increasing visibility

Improving conversion rate

Leveraging ASO tools

Optimizing for factors outside of the store, which affect ASO performance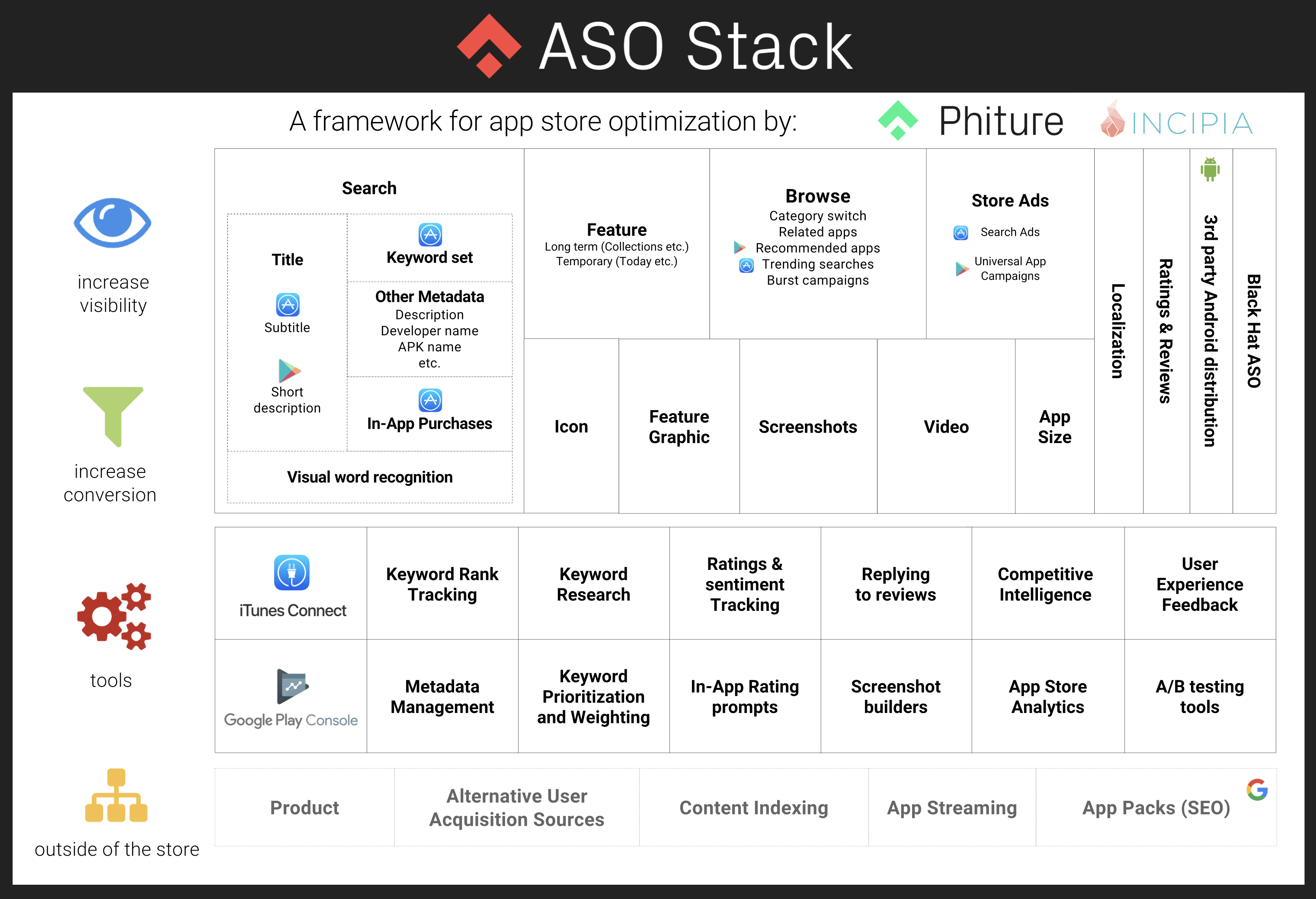 Additionally, learning about ASO from the book not only provides lots of in-depth content, but 98 website links, 51 pro tips, 23 case studies, 19 beware tips, and 4 topics for further reading from some of the most dedicated minds in the industry, plus customized information useful specifically for managing ASO for iOS or Android.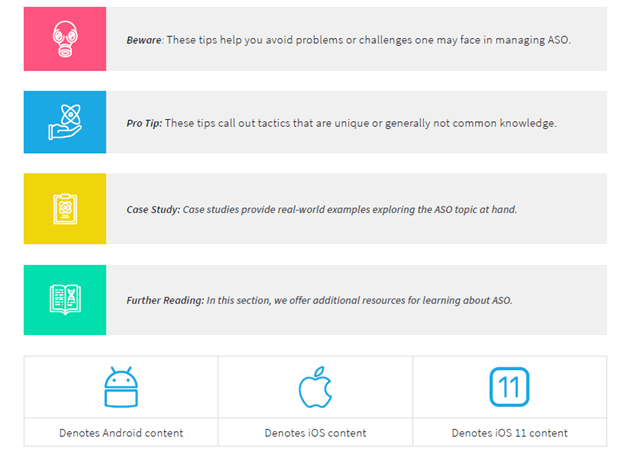 Lastly, don't forget to keep your ASO learnings going beyond the book by joining the most popular community for App Store Optimization, the ASO Stack Slack group, where discussions tap into the perspective of nearly 1,000 ASO practitioners on topics including app store algorithm changes, tools, and advanced optimization techniques.
Get your print or digital copy of the Advanced App Store Optimization through at the ASO Book website now.
Please note: the printed book is sized at 8.5 x 11 inches and priced at $78.08. In order to distribute to Amazon the mandated minimum price for books of this size is $78.08, hence the change from the initially planned print $65 price.