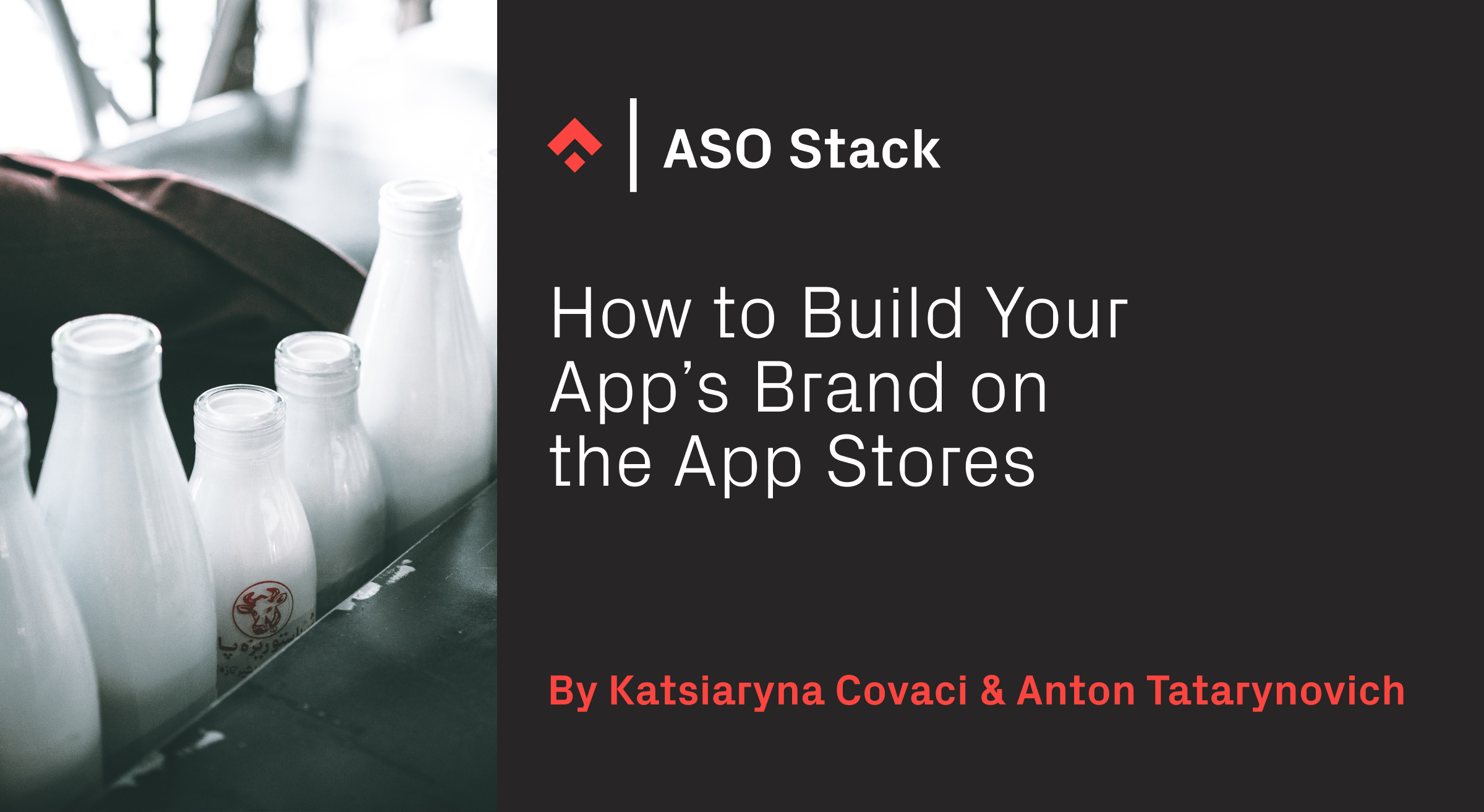 In 2020, brand keywords account for about 70% of all App Store searches. But ASO managers all over the world fight hard for the remaining 30% of highly competitive, low-to-mid volume keywords to bring their apps to the top of organic rankings.
Optimizing for generic keywords is not only a choice, but a necessity. ASO managers, accountable for how well the app is performing on app stores, are stranded by guidelines prohibiting the use of competitors' branded keywords in their metadata. At the same time, they have little to no influence on brand marketing for their own product. 
According to Apptweak, among all keywords with volume over 75 in the App Store, over 90% are brands, and above a volume of 90, all keywords are exclusively brands. Brand keywords also account for almost 70% of search traffic. 
Take a look at the graphic below: 

To put it simply, to capture maximum value on the App Store or Google Play in 2020, apps need a brand. Without a brand, pure organic ASO is a game of inches and minor improvements. And once you have a brand, you can use ASO to both leverage and grow your product. In this article, we'll explore how to build your brand on app stores. Before we get into that, though, it's important to understand what a brand is in the first place. 
What Brand Means for Apps
At its most basic, a brand is an identity of a company (a product or an app). A brand can be an identifier—a name, term, design, or symbol—that differentiates what you offer your users. 
A brand's main job is to do two things: reduce risks and set expectations for a particular product. If you think about it, this notion is perfectly applicable to all great brands in all categories. Take Apple, a classic example of a great brand. When you buy an iPhone, a Mac, or an iPad, you get Apple's promise. You also get its identification, packaging, and support system. As a consumer, you know what to expect when you buy an Apple product, and you also know that the product—and the brand—is dependable. These values are thus part of the greater Apple brand. 
Your mobile app needs to do the same. Identifying core branding strategies is important not only for brand strategy, but for how people will interact with your app. And once you have a brand, leveraging it with ASO will see propitious results in your conversion rates.
How to use ASO to leverage your existing brand
There are three ways to use ASO to both leverage and grow your brand.  Let's say you have an app that's already well-known and has solid branding. What's the best way to leverage it with ASO? If you take a look at the graphic below, you'll see that tying several granular elements into ASO can make all the difference.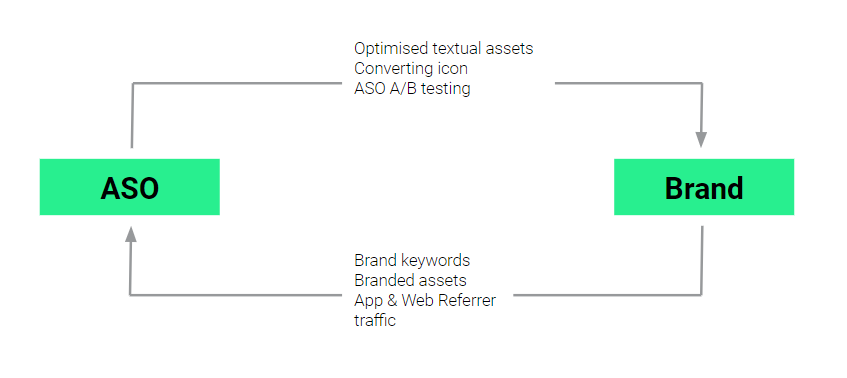 Here are a few ways you can use ASO to both leverage and further grow your brand: 
1. Using brand in your KWO strategy will help you increase visibility
65% of all downloads come from branded keywords. Brand keywords are also the best for converting and the best at retaining. 
But be aware of how you use your keywords: while the App Store algorithm is pretty good at attributing your brand keywords to your app, it's inconsistent with abbreviations or common misspellings. It's thus imperative that you think about as many possible misspellings, abbreviations and word combinations for your brand as you can—and if you don't rank for them, add them to the metadata.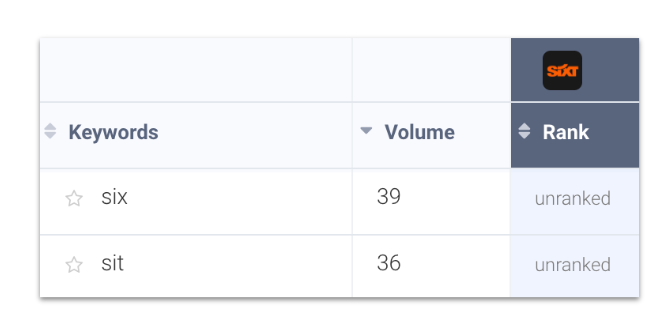 Go one step further by thinking about keywords in relation to localization: users are most likely to search for your brand in their own language. For Russian users of Uber, for example, searching "убер" (Uber spelled in Cyrillic) is almost as common as its anglicized counterpart. Don't forget about all possible misspellings and abbreviations, too—it's important to stay dynamic and keep testing. 

2. By including your brand in your creative assets, your app can drive more downloads
Using your brand assets on the store product page is beneficial in the locales where your brand awareness is high. But you can still give branded assets a try in the locales where your brand is not so strong. While it may not bring you additional installs on the spot, it will help you grow your brand in the long run.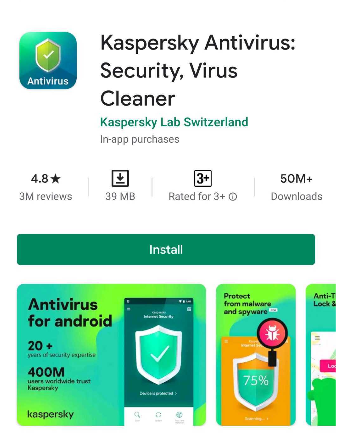 Take the example of two giants in the security/antivirus sector: Kaspersky and McAfee. The former is a well-known brand capable of leveraging its icon, a branded asset that positively affects conversion. The former, however,  has a generic icon which blends together with other competitors. This lack of differentiation most likely leads to lower conversion rates and lower brand awareness in the long run.
Using a brand wordmark in the icon is one of the best ways to expand your creative assets, too. If you're a big brand launching a new product, place your brand/publisher label on the icon or first three screenshots, or emphasize the name in the textual assets. It will help to build trust among users, increase conversion, and grow your newborn faster. We've tested this approach time and again, and found that putting emphasis on creative assist is a successful way to increase downloads. 

And don't forget about consistency between organic and non-organic channels. Doing so reduces friction for the users coming to the store from ads and helps your brand to be remembered better.
3. A strong existing brand can bring third-party referrer traffic. 
If you already grew a strong web presence before launching an app, you can direct the web traffic towards the new app. It will help you in two ways:

Increasing your category ranks that depend purely on the number of downloads. Ranking high in the category in its turn will bring you additional Browse traffic. 

Reducing costs for using third-party A/B testing tools by sending the traffic directly from your website instead of paid ads. Check out the example of LinkedIn:

How ASO can help you build your brand
What if your app is in pre-launch stage, or is live, but doesn't have a strong branding presence yet? Here are a few ways you can use ASO in the foundational stages of your app to help you build your brand:
 

Start with optimizing the three most important ASO assets into your product.

These are

icon, title, and subtitle (App Store only). As icons and titles are visible across most user touchpoints, both organic and non organic, optimizing them is the most impactful ASO move from the conversion optimization standpoint.


Build your icon with best practices in mind.

Based on our experience, icons are the most rigid asset from the branding prospective. For many established companies, app store icons a) equals brand logo, is thus b) sacred, and c) can't be changed under any circumstances (unless they rebrand).

Do your keyword research during the pre-launch stage.

This will help you better understand the competitive landscape and determine organic keywords which present the biggest growth opportunity for your app. 

On the App Store, keep your subtitle within a limit of 30 characters* and keyword optimized. On Google Play, consider doing the same for a short description. That way, you can also use it as a subtitle and/ or short description to achieve consistency across touchpoints. From the ASO perspective, you're targeting high-volume generic keywords. From the brand perspective, you ensure brand consistency, ultimately strengthening the brand.



Thinking about these from the get-go ensures you can develop your product adroitly and flexibly. One of the things we've noticed at Phiture is how difficult it can be difficult to fully implement an ASO strategy and meet strict brand guidelines with established, big brands.  New companies being at the start of their brand building efforts are more flexible and can incorporate ASO best practices into their brand from day one. 
Key Takeaways
70% of all App Store searches are for branded keywords, which are better for organic installs. Yet ASO practitioners still mostly work with the remaining 30% of highly competitive, lower volume keywords.

To maximize organic potential of an app on any app store, branding is key. Great brands are built by differentiating a product, setting expectations, and minimizing risk. 

Leverage your existing brand in ASO by adding brand keywords to metadata, as well as by adding your brand name and logo to creatives.

Build a brand with ASO by using ASO keyword tracking data, as well as A/B testing, to optimize your icons and titles before brand guidelines are set in stone. Leveraging ASO data during the pre-launch stage ensures everything is well-optimized when the app goes live. 
*Currently, the App Store indexes only 29 out of 30 characters, meaning that if you have a 30-character subtitle, App Store algorithm won't index the last symbol or a complete word which contains the last symbol.
WANT TO GROW YOUR APP?
---