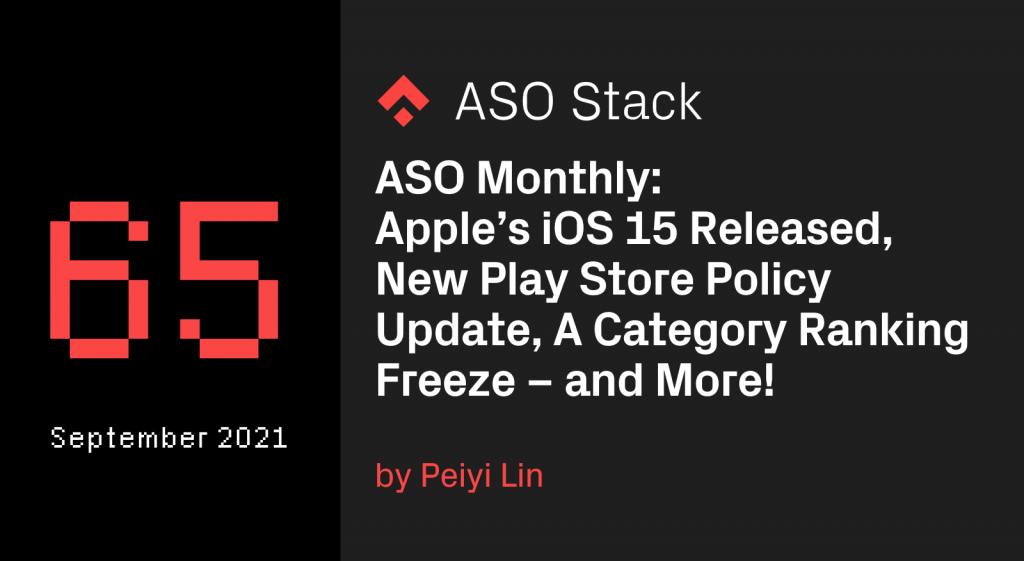 In this ASO Monthly series, the Phiture team reflects on the previous month and sheds light on trends in app store optimization, algorithm changes, privacy changes, conversion rate optimization, and tool updates.
This update was prepared by ASO Consultant Peiyi Lin at Phiture.
Phiture has prepared a series of articles on iOS 15 to ensure you're ready to install!
iOS 15: Our Flywheel Approach to Screenshots
iOS 15: Get Your UA/ASO Strategy Ready for Product Page Optimization
iOS 15 and Testing: A Strategy for Conversion Rates
Sep 4 – Apple's App Store category chart rankings now limited to 200 apps
The App Store category chart is one of the major sources app developers can use to gain browse traffic. But now, "category rankings are limited to 200 apps," states ASO Stack community member IIia Kukharev. Although apps ranked below the top 200 mark usually won't benefit from getting downloads via the chart, it can still be a good way to assess the relative position of your app within its category. (ASO Stack)
Sep 13 – App Store unavailable for users in Russia
The App Store became unavailable for some users in Russia on September 13, reportedly due to a government blockage of VPN apps and election-related apps. So, if Russia is one of your priority markets, this incident may have impacted your app's user acquisition rate for that day. (Meduza)
Sep 14 – Google Play's category ranking freezes, alongside abnormal Play Store data reporting
Members of the ASO Stack community reported they were receiving inaccurate Play Store listing attribution data on September 14 – some practitioners noticed their brand name search terms were 50% lower than usual, while others saw a drastic drop in the number of store listing visitors. As Google Play's category rankings were also frozen for a few days starting September 14, we can assume that these sudden abnormal drops were related.
Though the exact cause of the abnormal reporting of the Play Store's listing attribution data remains unknown, the good news is that the issue has now been fixed. We recommend that all ASO practitioners check the reporting from time to time, as it took a while for the platform to deliver the correct reporting data to us. (ASO Stack)
Sep 20 – App Store's A/B testing & in-app events not released as expected – will launch "later in 2021"
When Apple rolled out iOS 15 on September 20 (Apple), many ASO practitioners had expected that the new features "product page optimization (PPO)" and "in-app events" would become available immediately, but this was not the case. Apple has since updated its website, stating that PPO and in-app events will be launched "later this year" and will apparently run only on iOS/iPadOS 15 devices. (Apple)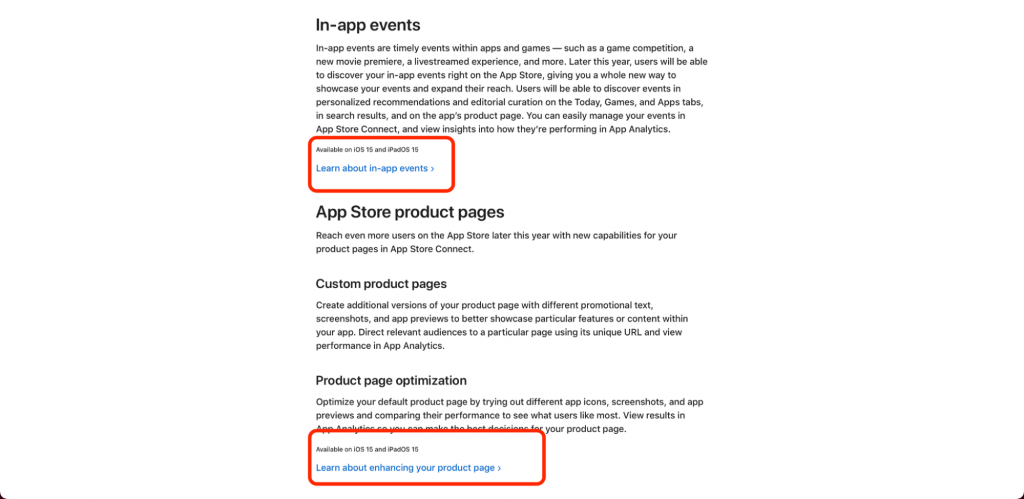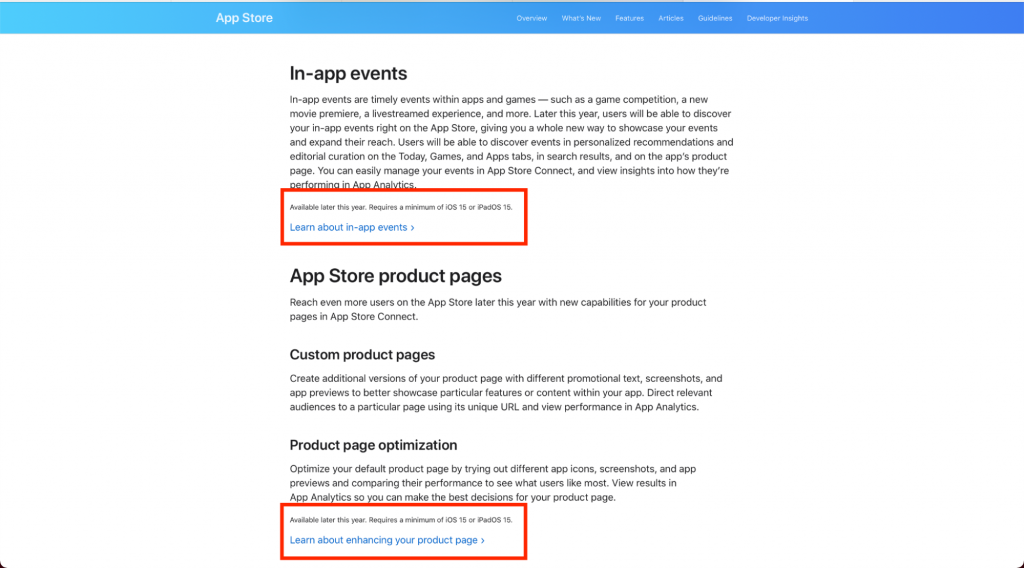 Based on experience, whenever new features are introduced, it takes some time to fully roll them out to users who have the latest version of iOS installed. Because these new features will only run on iOS/iPadOS 15, the specific time frame will also depend on the new iOS version's popularity, and consequently, how quickly people begin using it.
Sep 22 – No screenshots visible for installed apps in Apple Store search results
Speaking of the release of iOS 15, ASO Stack community member Ilia Kukharev also reminded us that search results will not be showing any creative assets from apps that have already been installed by users.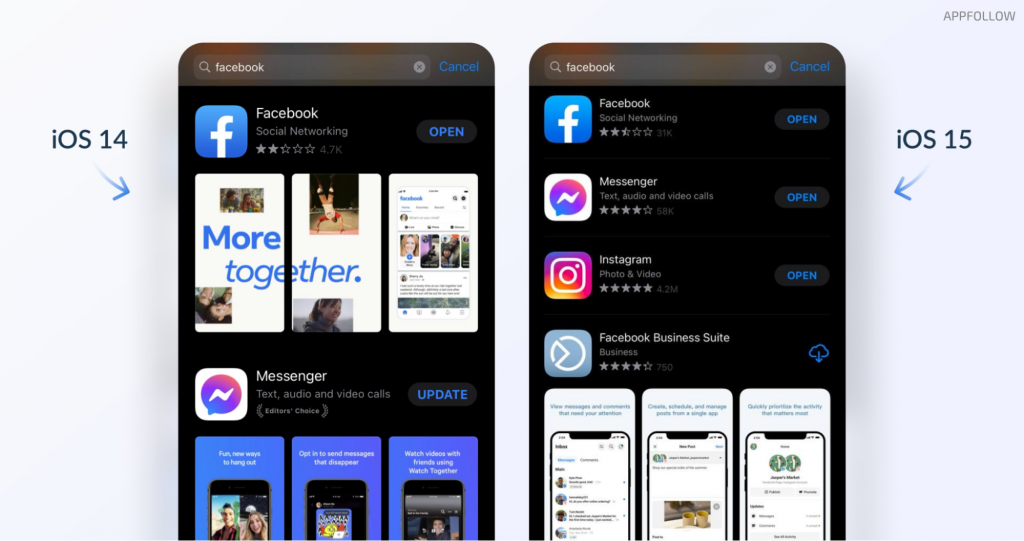 This is definitely good news for developers of apps currently ranking in 3rd or 4th place after a few big brands. Once users' Apple devices are upgraded to iOS 15, this additional opportunity to be seen by users will create more visibility for apps. (ASO Stack)
Sep 29 – New Google Play guidelines come into force
Some months ago Google offered some insight into their "Store Listing and Promotion" policy update, introduced to "prohibit spam text and graphics in app titles, icons, and developer names." The update was believed to take effect on September 29, yet the 50-character limit remained in the console until October 5.(Google)

However, it's worth reminding ASO practitioners who have already amended their titles from 50 to 30 characters that you will probably see big drops in the number of store listing visitors and in the acquisition of certain keywords. (ASO Stack)
We highly recommended that ASO practitioners increase the density of those removed keywords by adding them into their long descriptions. By doing so, you are likely to mitigate the damage caused by cutting keywords from titles in order to meet the new 30-character limit in the Google Play Store.
Events
October 7: Mobile Growth Summit AI, online
October 27: App Growth Summit Brazil, Sao Paulo
October 27-28: Android Dev Summit by Google, online
November 1-2: AdTech Tokyo, Tokyo
November 1-3: Affiliate Summit West, Las Vegas
Tool updates
AppTweak: AppTweak is now available in Simplified Chinese & Korean | New Ratings feature
AppFollow: AppFollow 7.0 has launched on Product Hunt
MobileAction: Creative Assets Hub
Interesting reads
All You Need to Know about China's Top Android App Stores | Nativex
China Slashes Kids' Gaming Time to Just Three Hours a Week | Bloomberg
Strongest Apps & Games on the iOS App Store: Top Chart Trends | Apptweak
Fintech Apps Growth Strategies: Robinhood vs. Webull | MobileAction
Before you go
iOS 15 now prompts users if they want to enable Apple personalized ads, after it was previously on by default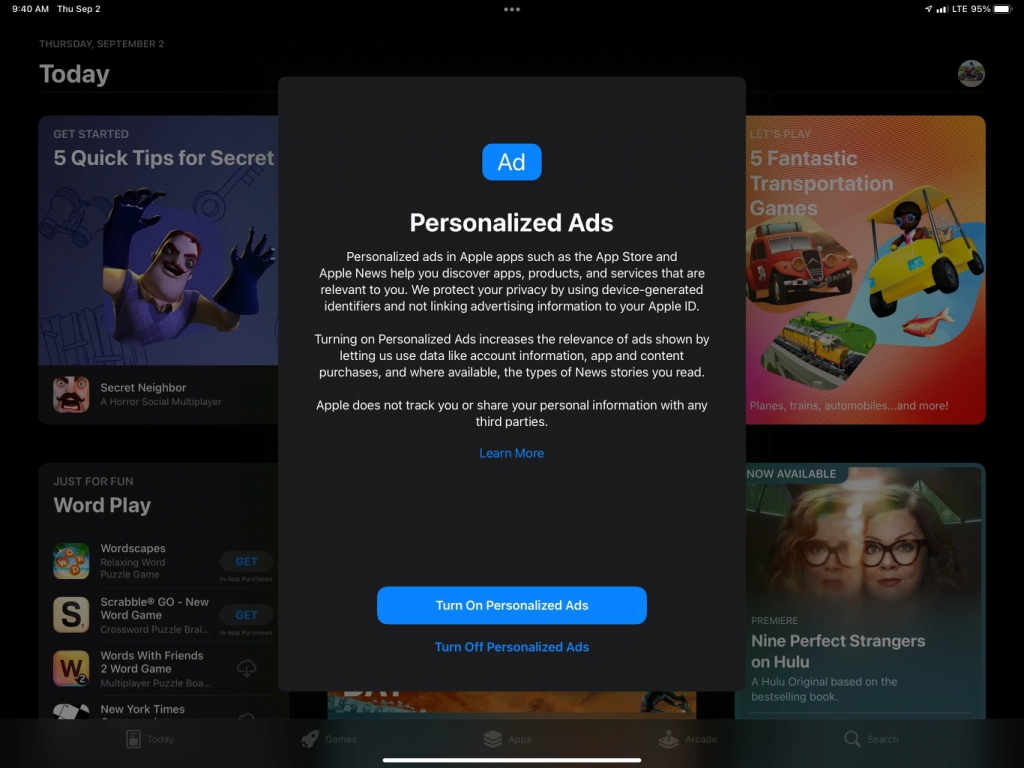 Discover more ASO hacks & insights by joining the ASO Stack community
Learn how user surveys and pricing…
---
September 20, 2023
by Pierre Neau
Explore Phiture's AI Labs: Shaping the…
---
September 14, 2023
by Moritz Daan