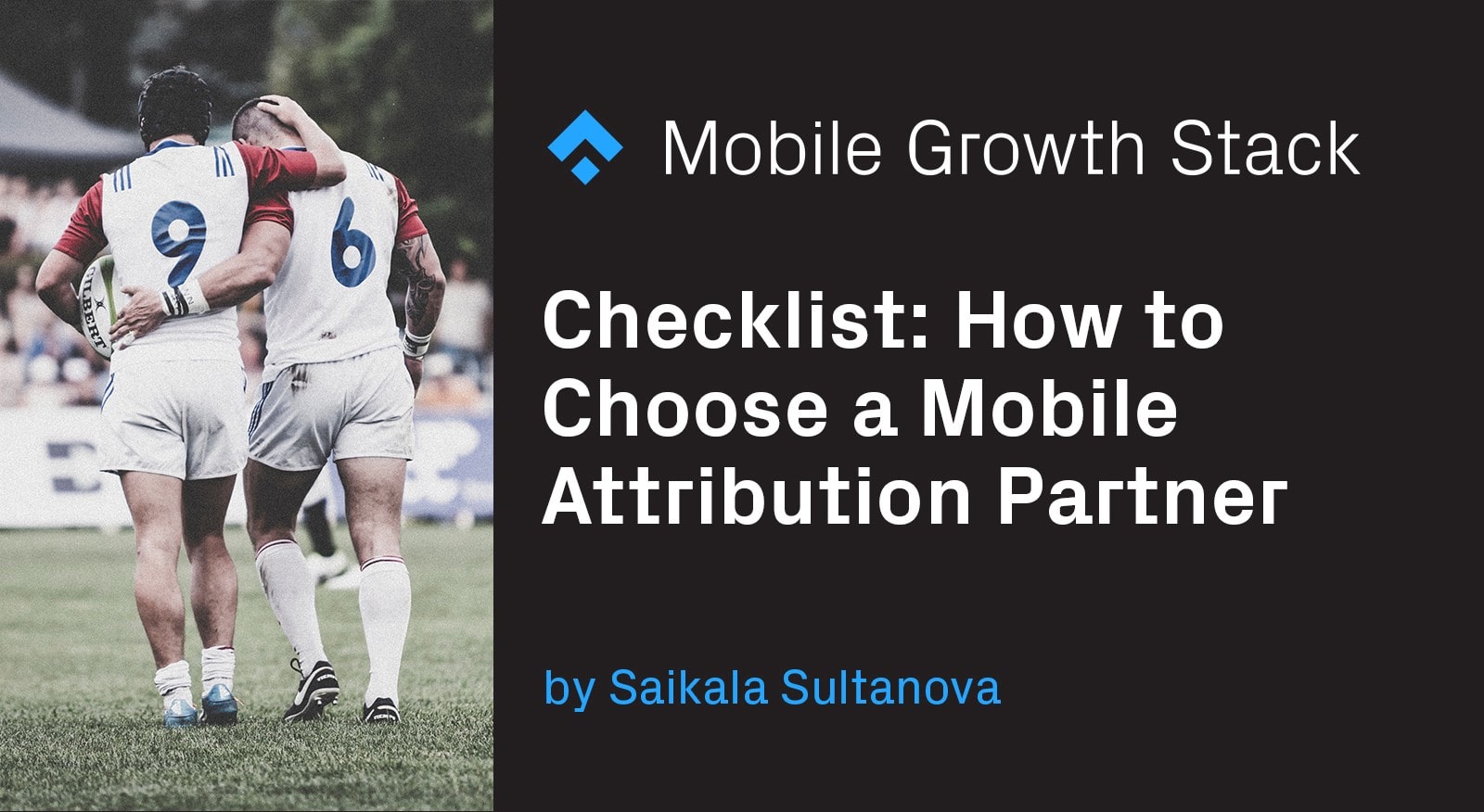 Mobile attribution is one of the cornerstones for growth-oriented apps and part of the fundamental tech layer of the Mobile Growth Stack. According to Mobbo, 80% of the Top 500 apps on iOS, have implemented an attribution SDK.
Cheeky sales pitch: If you're interested in help figuring out the right tech stack for your app, Phiture can help you with a Mobile Tech Stack Audit and Recommendations.
Simply put, mobile attribution is tracking the source of incoming app installs. To find out which channels of user acquisition work best in the long-term, attribution also covers in-app events that occur after the download (post-install events).
The attribution market is run by a handful of companies, partly because the dominating ad networks, Facebook and Google, have decided to work with just a hand-picked list of measuring partners.
But which partner is the right one for your app's specific needs?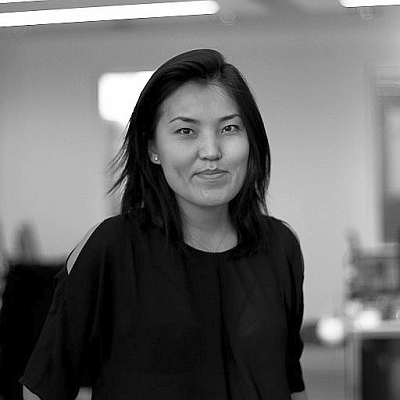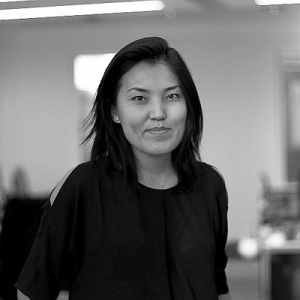 Saikala Sultanova — Head of User Acquisition at Space Ape Games and Co-Founder of the UA Society — has shared a comprehensive checklist of 40+ requirements for attribution partners.
Armed with this list, app developers can decide which features are most important to them and assign a score.
We've reached out to Saikala to walk us through some of the key things to understand when choosing an attribution partner.
When is the best time to start looking for an attribution provider — as early as possible?
If a developer is planning to make a business out of the mobile app, then YES the developer would definitely need tracking/attribution SDK from the start (as soon as the product is ready for 'alpha'). Developers can use "free" solutions to start with. i.e. Firebase/Google, Facebook, Kochava SDKs (to name a few). Please note — free solutions come with limitations and developers would need to make peace with giving away your valuable data with some of the free solution providers.
Later, when there is a small budget for a paid solution, the developer can implement paid attribution SDKs.
Please remember, most providers don't charge for organic traffic, which means you only start paying when you start tracking your marketing activities.
From your perspective, is it necessary for an attribution partner to also be among the Facebook Measuring Partners (MMP)?
If you are planning to use Facebook for your paid UA, then yes it would be necessary. Only MMPs get access to Facebook click data, this is how you can avoid duplication i.e. paying for the same IDFA/GAID twice to different channels. If however, you are not planning to use Facebook as one of your UA channels, then it is not important for you.
If an app isn't planning to spend big on User Acquisition in the beginning, but rather use organic (or owned) growth channels, would it still make sense to have an attribution partner in place?
Even if you cross-promote within your own portfolio of games, you may still want to track which existing game your users came from. In this case, you would want to use a tracking provider to show you that.
I would also ask your attribution partner to expose "server-side user IDs" this is so that you can map your users across your portfolio in a unified way and see where your users move and why. This will require all apps in question to be on the same attribution SDK.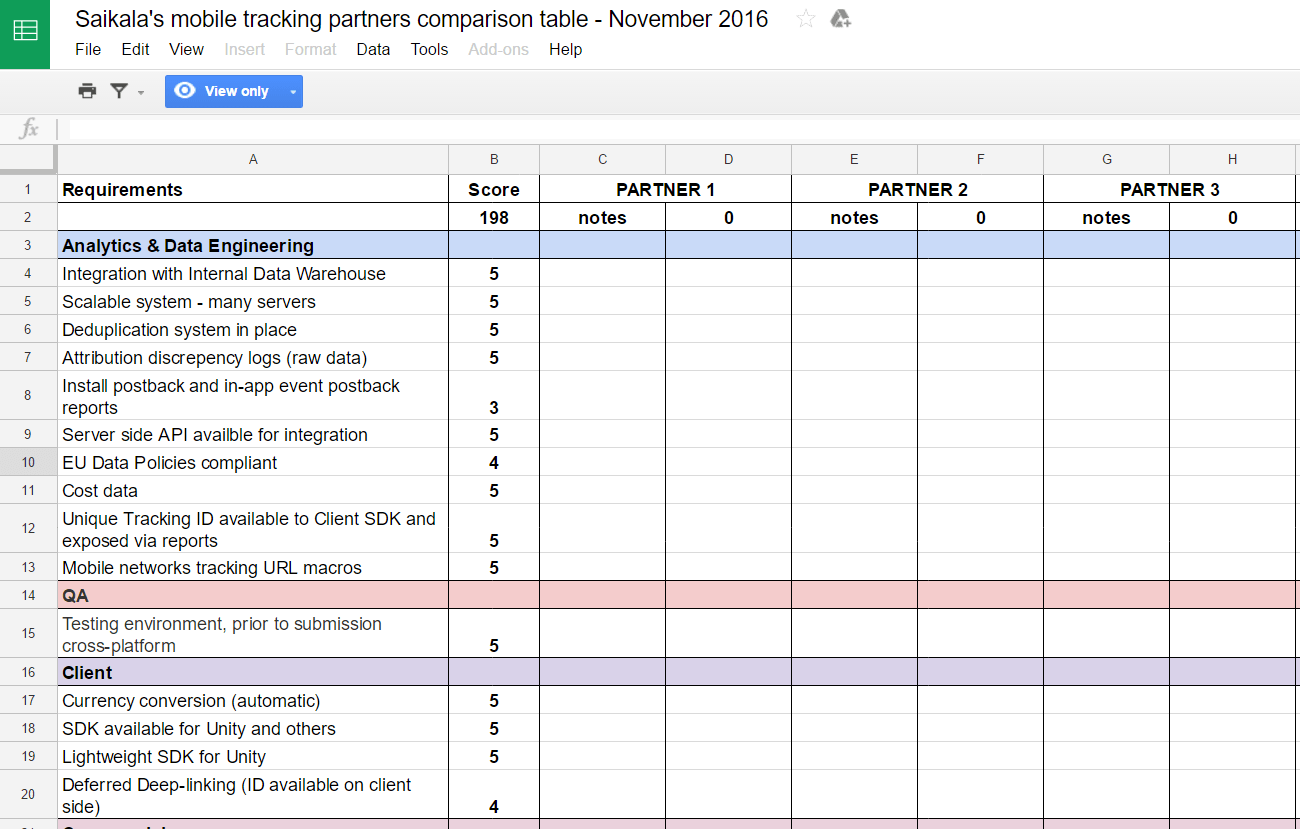 Do you think it's feasible to start with minimum requirements and switch to a more advanced solution later?
In my opinion, it is important to have 2 solutions in place i.e. one paid attribution SDK + one free version i.e. Facebook or Google. This way, if one of them breaks, you have a backup option to use while it is being fixed
(FYI — each one of them breaks at some point, it is technology in the end. The important thing is to have a backup plan when it happens).
I would normally talk to the game designer and product owner to figure out together which post-install events could be useful indicators of traffic quality. Implement all of them and more, more than you may need (if it makes sense). Later you will have a good selection of data points to choose from, as to which events you would want to use as quality indicators for your paid activity optimisation.
What are the main post-install events that are must-haves?
In gaming, there are a few universal ones for all games:
install >> app open/launch >> tutorial complete >> player/game level >> first time IAP >> total IAPs (with value USD) >> initiated checkout.
Everything else would be more custom to the game.

Your checklist specifically mentions the availability of to pass back all events (including custom events) to networks. Could you explain the significance of this?
Attribution providers have a set of default events within their SDKs already laid out for devs to implement. These default events normally come with naming conventions defined by the provider and are not necessarily ideal for your app.
Each developer can define their own naming conventions, and how the events may be implemented, by using custom events feature.
Some providers can post-back both "default" and "custom" events, but some providers can only post-back default. I came across this once in the past, which was annoying not to know this was the case. The provider helped us find a solution, BUT it took another technical implementation on our end as well as app submission and approval time.
In the end, whatever post-install events you implement, its main purpose is the ability to post-back to network dashboards which will help UA do a better job with optimization and profitable buying.
Would you recommend paying premium for fraud protection? What are the indicators of fraudulent traffic?
We have just started to use a fraud feature, so I'm not 100% sure if it worth the additional premium yet. We have a trial period to decide on this. A red flag for everyone to suspect fraud is massive amounts of clicks and no installs or super low install numbers. But again some affiliate networks have it as a normal practice and it works out profitable for some.
How important are dashboard visualizations, e.g. for cohort analysis?
Cohort and pivot tables visualization within the attribution provider dashboard is a 'nice to have' feature. However, I wouldn't pay extra for it.
The important part is to have access to download RAW data, so you can pivot it and do whatever you like in Excel yourself.
For advanced users, I'd recommend plugging your attribution provider API into your Data Warehouse directly and visualize in some tool. We use Tableau. Most attribution providers offer API access.
How important is having an intuitive UX and dashboard navigation?
A rule of thumb in digital marketing is 'Get your Customers where they want to be in the least amount of Clicks', and it also applies to app developers, UA managers, analysts, or engineers dealing with API integration, QA testers … everyone who needs to deal with the attribution partner's dashboard in one way or the other, NEED to perform a task as quickly and as accurately as possible.
IF a dashboard is designed in an awkward way that makes you click too many times to perform a simple task, has slow loading time, and if worst …. when a single task takes up two different places to set up (often one of them can be forgotten). THEN this dashboard is not designed to help you be efficient, it is simply a poorly designed dashboard. It is especially bad if it is a paid tool, paid tools supposed to help us be more efficient not the other way around.
Follow Mobile Growth Stack on Medium for more mobile marketing insights. Also, if you enjoyed the article, please let us know by clicking the ❤
This is a publication from Mobile Growth Consultancy Phiture, based on our Mobile Growth Stack framework. We share what we learn and love hearing from others in the community. If you need more help with mobile growth, check out Phiture's website for more about our services.
Thanks to Regina Leuwer and Saikala Sultanova. 
Behind every success, there are…
---
January 11, 2019


by Gessica Bicego
It's wise to plan your mobile…
---
December 7, 2018
by Otas Temelis