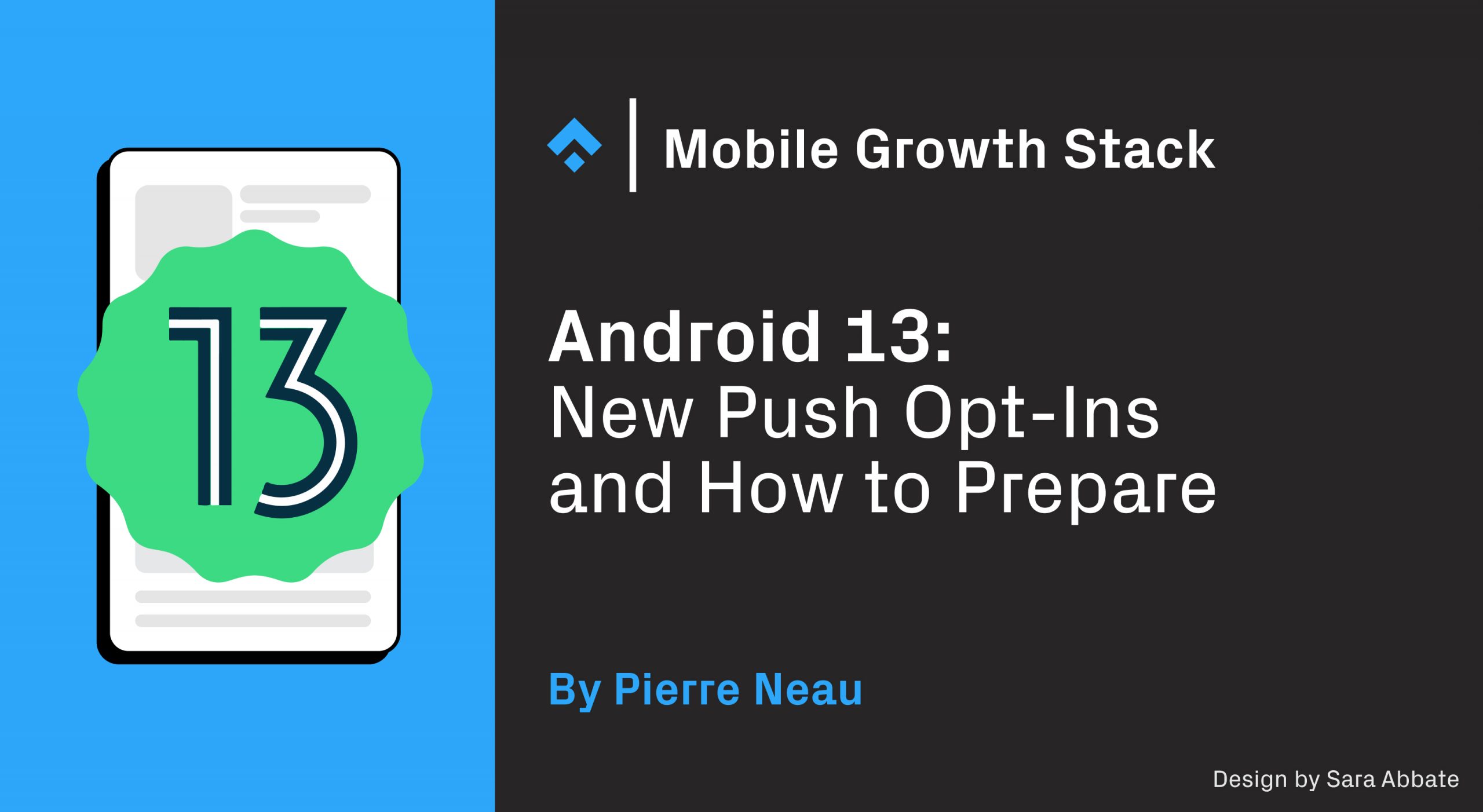 The Reach Audit Framework is for Growth Marketers wanting to understand their push notification reach to ensure they're connecting with more users and generating a bigger impact. This resource will help you understand your opt-in rates and benchmark them against industry standards, in order to identify possible drop-offs and opportunities to win-back users.
Since their first arrival in 2010, Android push notifications have been an effective channel to re-engage and direct users to an app. That said, this channel can be very 'noisy' for users, with push notifications having a tendency to overwhelm. Apps working in a competitive space might be under pressure to send more notifications, yet high-frequency notifications run the risk of not adding to the user experience, and, if anything, having the opposite effect. The key is to be less reliant on notifications, and instead be strategic, drawing upon best practices. 
Earlier this year, Android made the choice to follow iOS's lead in its notifications policy. Until now, the notification reach via Android has been better than on iOS: on average 81% of Android users have push notifications enabled versus 51% on iOS. This is unsurprising, considering it is difficult to navigate settings to disable notifications.  Now however, Android 13 will give users the ability to choose directly in the app if they want to enable push notifications or not. By the end of 2022, Android 13 users will no longer receive push notifications by default and they will be opted out until they give explicit permission to receive them.
This is a predictable change of direction and will require CRM strategies to be updated accordingly. Here is our overview of the changes, and how you can best prepare for them. 
What is changing and when?
After the Android 13 release, users will be opted out by default from push notifications. Each app will have to request and collect permission to reach its users using pushes. Android 13 users will have their push permission off by default when installing a new app until they explicitly agree to receive messages from this channel. A system will be triggered to collect users consent. 
To maximize opt-ins, we recommend asking for permission within the context of your app by demonstrating the value of opt-in for push notifications and explaining what the benefits are to allow push notifications. Pre-push permission techniques (or push priming programs) are available to improve the reach of this channel.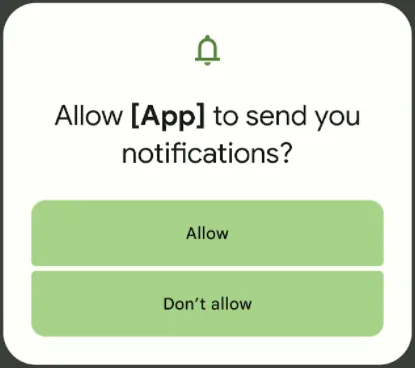 Android 13's full release will not happen before the end of 2022. On a regular basis, Developer previews and Beta versions will be released to facilitate the transition and the adoption of the final version. It is important to plan ahead with your team.

In the platform stability phase, no additional changes will affect the app. Therefore June and July are the perfect time to work on the final compatibility to be prepared in advance for the public release.
How will it affect my app?
The Android 13 update will affect the way you can collect user permission in two different ways, depending on whether your app was already installed on the user's phone or if the app is completely new. 
For new apps
For new apps installed after the OS release, and once users have upgraded to Android 13, there are two scenarios when requesting push permission based on what SDK version your app targets. Apps targeting Android 13 can control when to request permission and when to show the native push prompt.
If your app targets Android 13:
Push permission has to be collected before sending any push notifications. 

The system prompt can be sent at a determined time, in the usage context of the app. 

A pre-permission technique can be used to maximize opt-ins. 
In this case,  you have control as well as an arbitrary choice that you should experiment with in order to understand what is the best time to send the pre-request and what value to give it for the user. 
If your app targets Android 12 (or earlier):
For new apps installed under Android 12 (-) after the Android 13 release, push permission is requested before sending any push notifications. Pushes are disabled by default as well.

The permission prompt will be automatically triggered at the first app launch, by the system itself.
In this second case, your app won't have the opportunity to surface the prompt in a usage context or link to a particular value.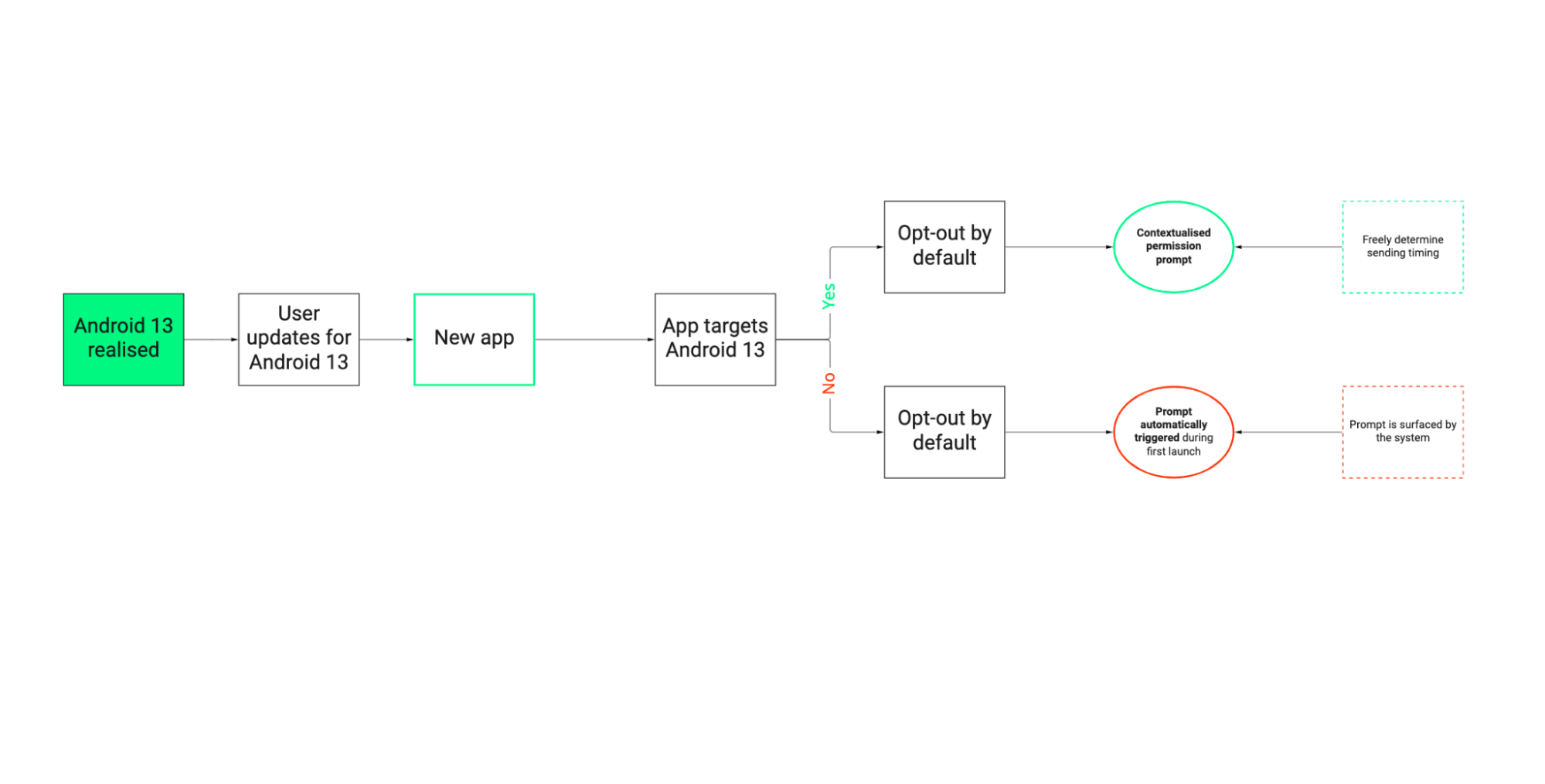 With existing apps after the release
After the new version release, existing apps will have temporary permission to use push notifications if pushes were enabled prior to the release. Depending on who will make the change for Android 13 first (the app or the user), the temporary permission will have different durations.
On existing and installed apps before Android 13, the update gives a temporary green light for pushes (only if push notifications were already enabled). The temporary permission works as follows: 
If the app targets Android 13 and the user updates their system, you can temporarily send push notifications until the first launch/opening of the app under Android 13. You must then send the permission prompt in the context that you chose. If users refuse to grant permission, you lose the ability to use this channel.

If the app targets Android 12 or lower, you can temporarily send push notifications until the user explicitly selects an option (allow or deny) in the system permission prompt. If users dismiss the prompt without choosing an option, the channel can still be temporarily used.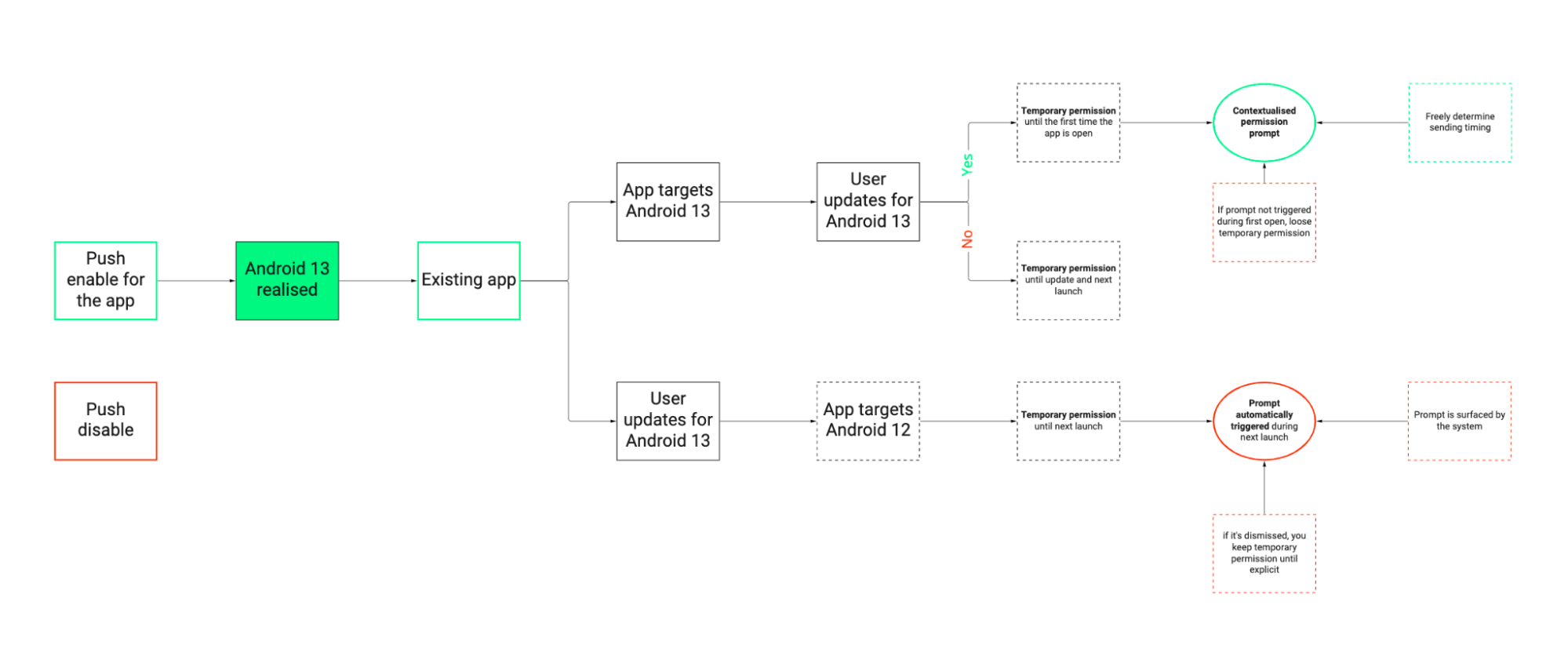 How will Opt-In rates be affected?
The sooner your app will upgrade to Android 13, the more likely you are to maintain a satisfying reach. However, you should expect a decrease in your reach and an increase in the opt-out rate.
The million-dollar question is how much will Android opt-in rates drop? Are we heading to iOS levels? The answer is yes, probably.
There are several key reasons for this predicted decline. 
Android users are facing channel fatigue. Notifications have been frequently used, and even misused. 

Give someone the power and they will use it. Someone who has had a bad experience and does not understand the added value of giving permission won't give it. 

Some apps will be slow to make the upgrade, losing the ability to contextualize the permission request.
How to  prepare for Android 13 changes
The following are a few best iOS practices which are likely to become highly applicable to Android too.
1. Plan ahead to upgrade your app to target Android 13 and ensure the compatibility is ready for June/July 2022. 
This upgrade has a significant business impact, as upgrading delays may disturb your capacity to reach, monetize, and retain users on Android. That's something you don't want to underestimate. Again, if your app is not ready to target Android 13 after its release, you will lose the flexibility to contextualize your push permission request.

2. Do a quick health check of your push notification strategy now to inspire trust later
One of the major risks on Android is the level of user fatigue which can cause damage to your channel. For some apps, it's already there, and in the worst-case scenario, a bad push strategy can lead to churns and uninstalls. Get in touch with the user via meaningful and valuable push notifications to avoid the risk of losing users at the time of release.
Here are some questions to ask yourself to quickly audit your push campaigns:
How often do I reach out to my users with push notifications?

Is this the right time to communicate with my users? 

Do my notifications have a real added value for the users in their context of use?

Where does the push notification fit in my lifecycle strategy? 

Do I help users to reach their goals and do I support them with my communication strategy? 

Are my push notifications actionable? With a CTA?

Can I personalize my notifications to communicate more meaningfully with my users? 

Do I use a tone of voice that is aligned with the users' expectations and can I inspire them further? Are there too many emojis?
3. Design your push pre-permission strategy
If your app targets Android 13, you can choose when to request permission and in what context.  Seize this opportunity to test and develop your push pre-permission strategy.
Android is expected to follow iOS's example and let you build out a Push Priming Program. If your iOS app already has a push primer strategy, you should be able to recycle it with success for Android. If not, here are some best practices:
Think of the best timing, context, and the perfect value proposition to request push permission

Prime your message before the push opt-in system prompt surfaces. Ideally after a high-value action or after they reach the 'a-ha moment.' 

Use a triggered in-app message to deliver the context and inform users of your value proposition. Transparently explain why you send push notifications. 
With this strategy, you can push back the system prompt to another meaningful moment if the users select the "no" option in your in-app message.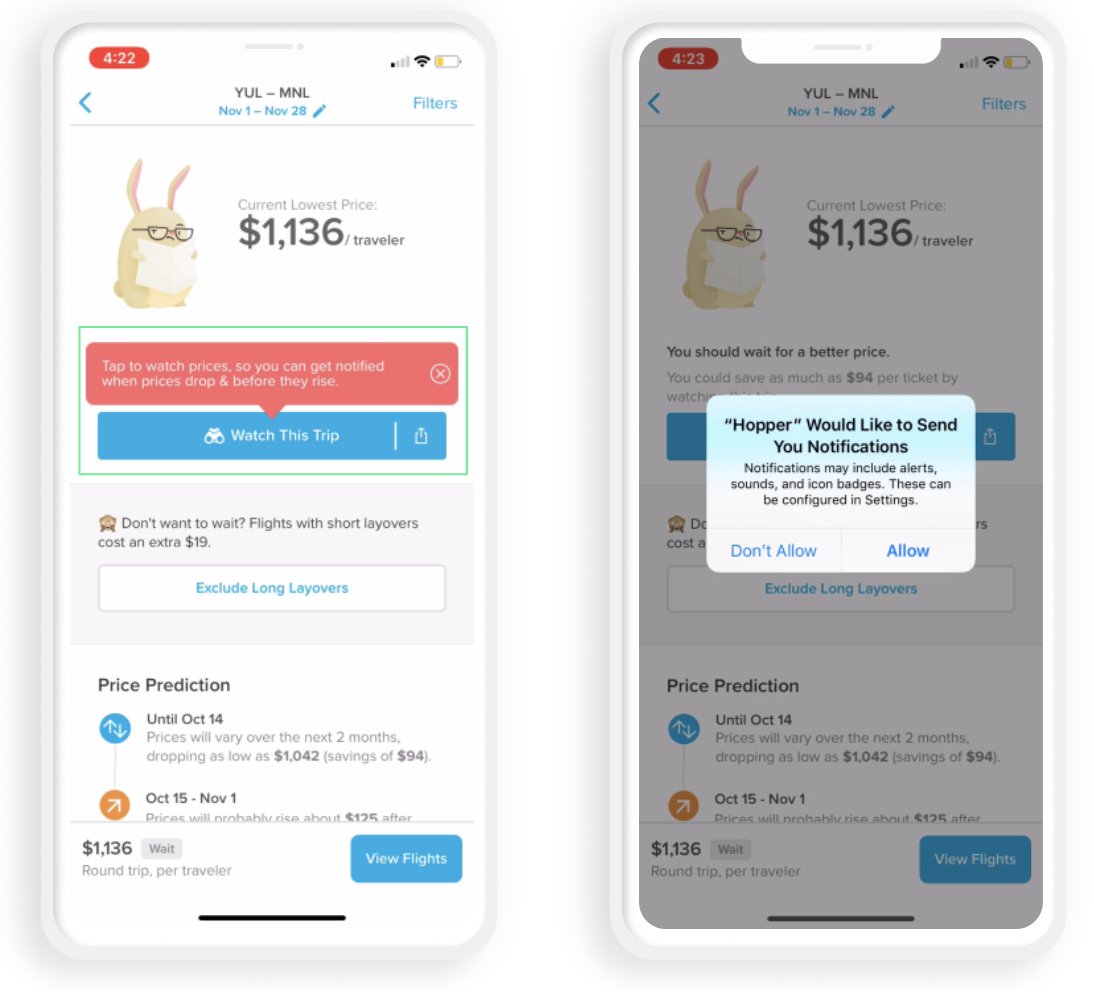 4. In case you missed your chance, work on a win-back strategy 
Now that users intentionally disable notifications it will be much trickier to convince them to rethink their choice. But the good news is that you can still showcase what they are missing using in-app messages (or emails). You can probably find different areas in your product where triggering an in-app message or a banner could be the perfect place to redirect active users into their settings if they change their minds. FOMO or showcasing the benefit of notification could be effective technics. Blinkist is doing an amazing job as you can see by yourself just below.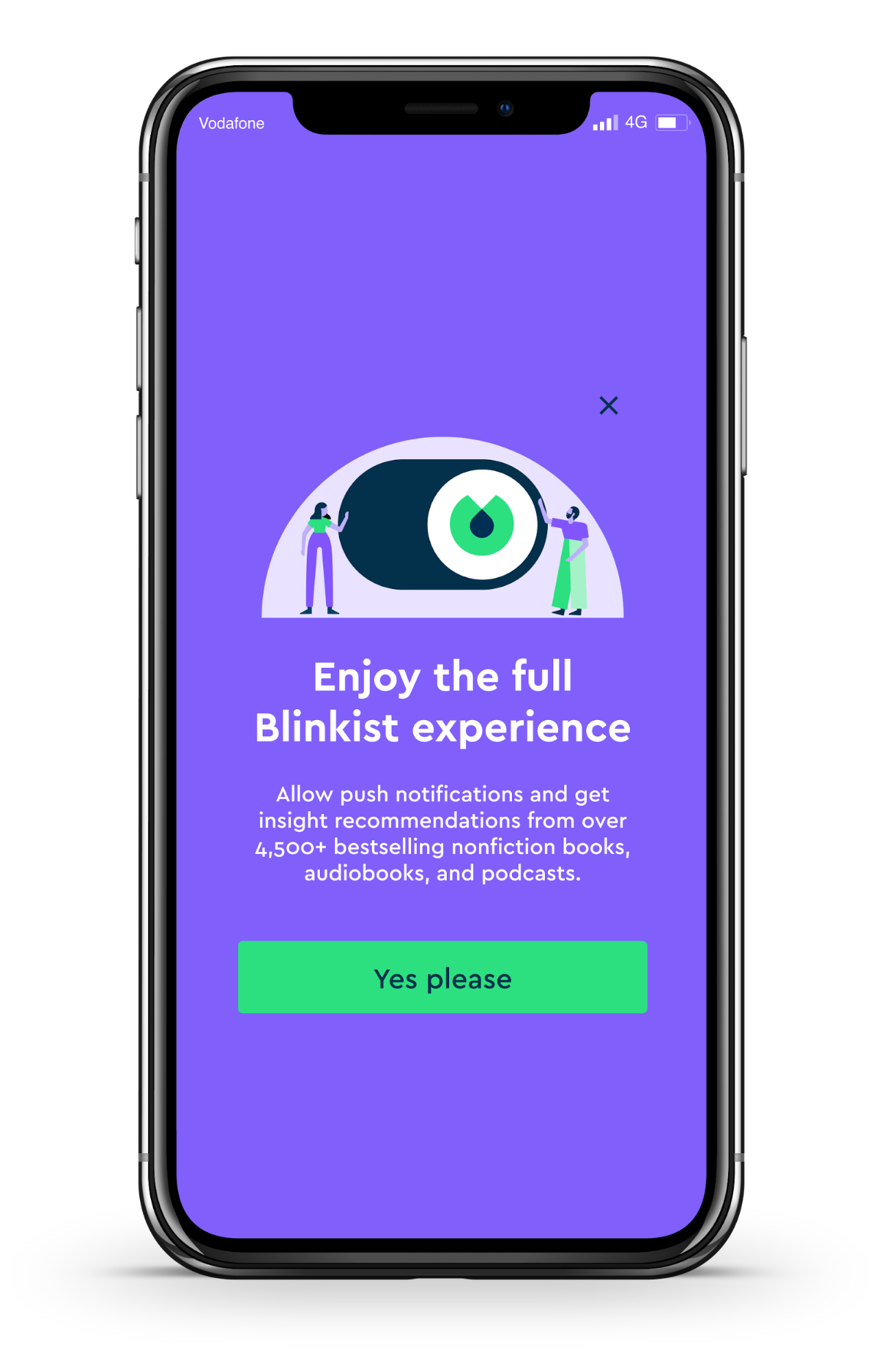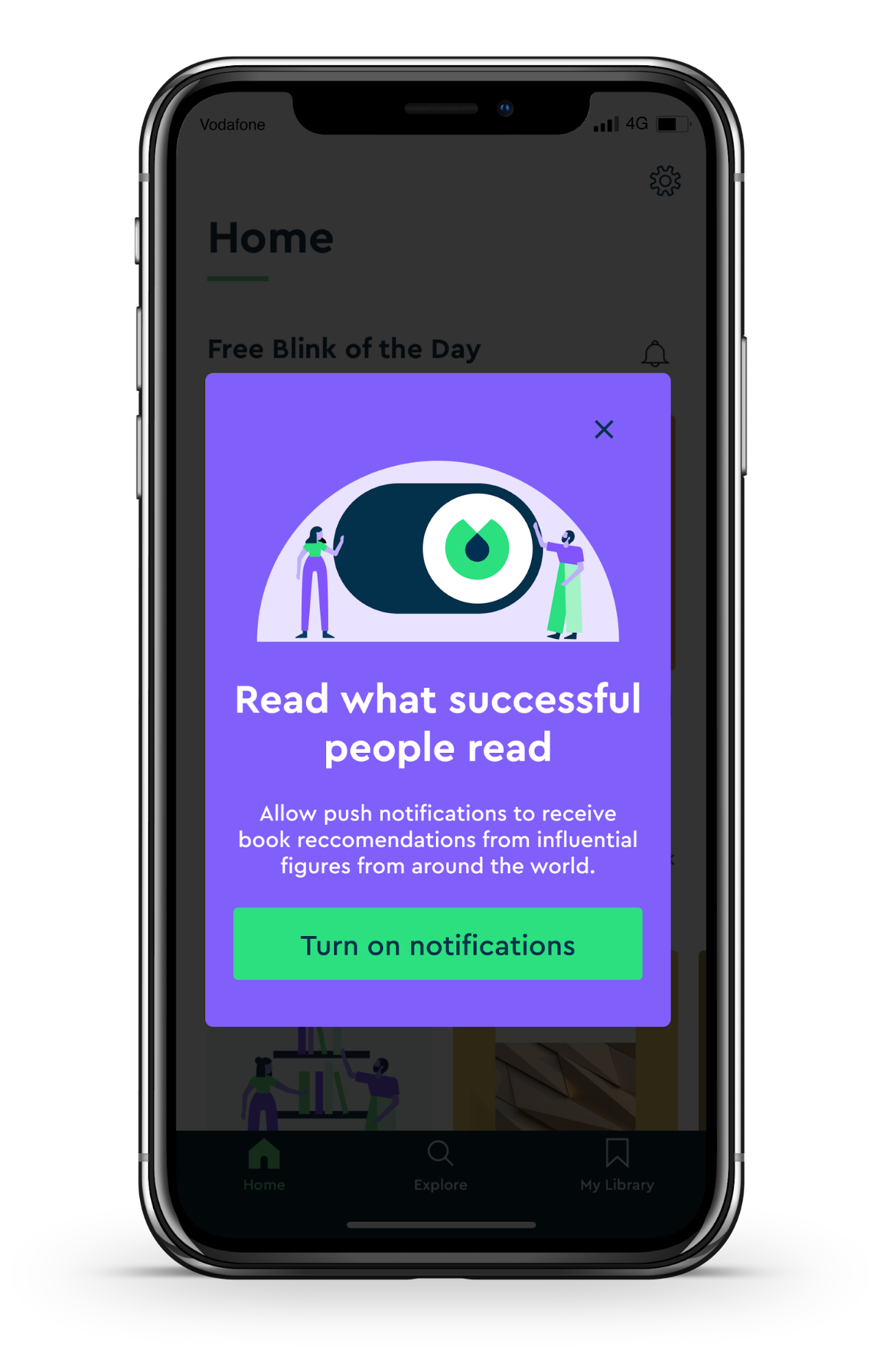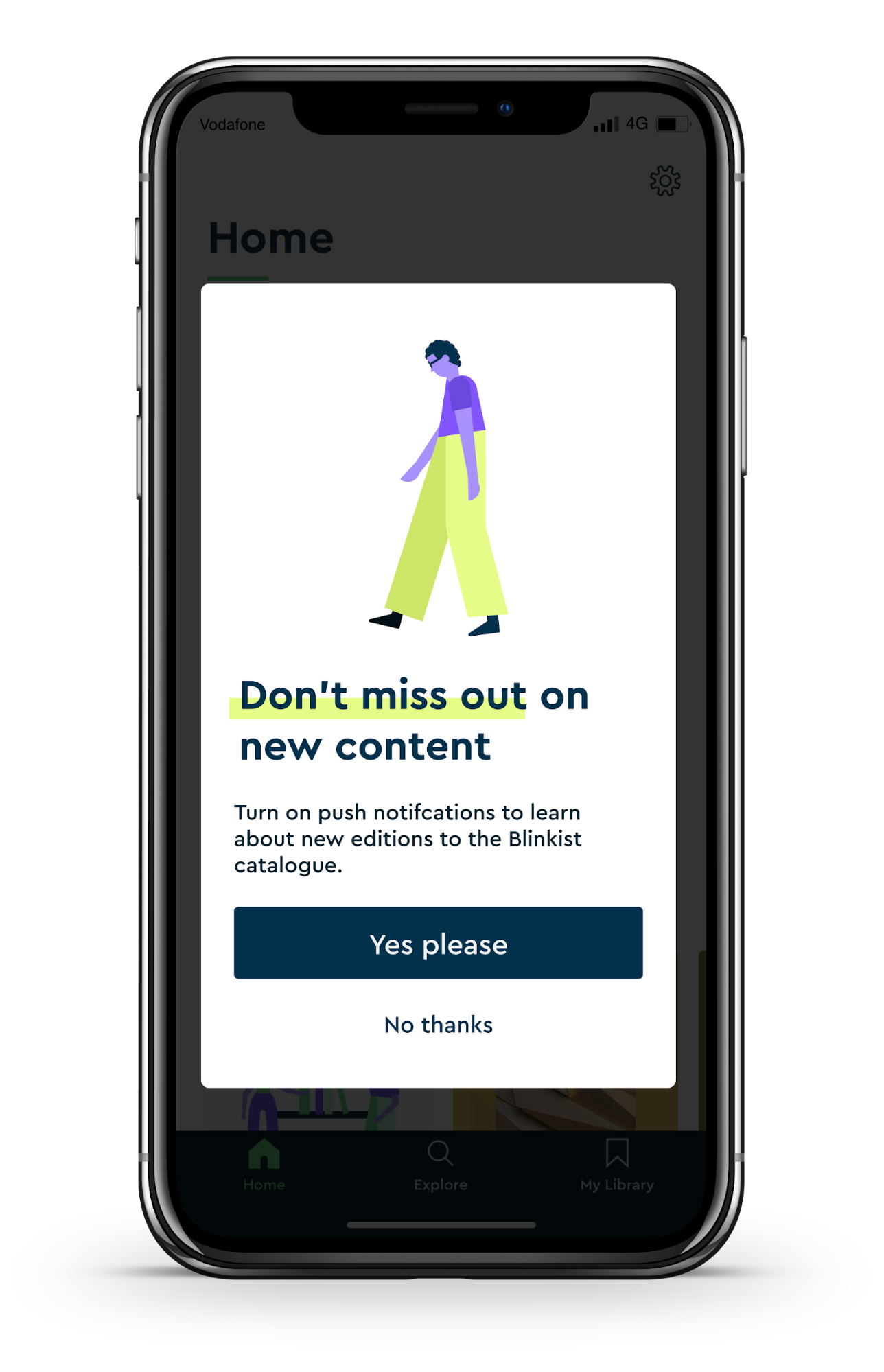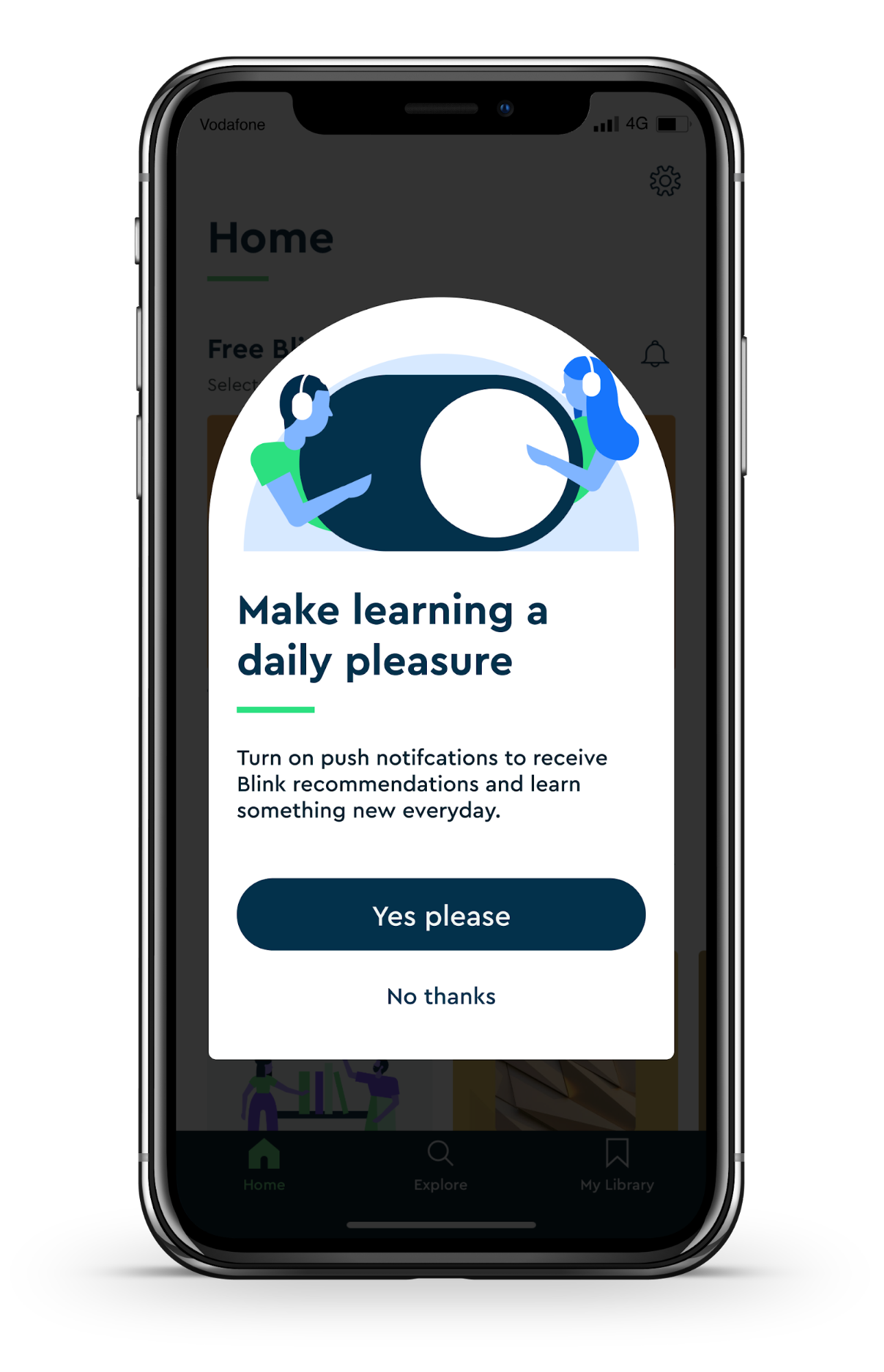 Examples of Blinkist's win back strategy.
Conclusion: a challenge and an opportunity
Although these updates represent a technical challenge, it is also an opportunity, with Android notifcations hopefully now taking on a new, healthier dimension. 
The transition to this new landscape will be the biggest challenge. In addition to potentially reducing your reach, this kind of update can significantly affect retention  especially of those dormant users showing the highest chance of churn. It might also affect your ability to monetize your users. To tackle these concerns,  it will be essential to have strategies in place, to demonstrate real added value from the first use. Another key to success will also be to make sensible use of push pre-permission techniques.
The good news is that technically speaking, Google seems to make it easier for app publishers to prepare themselves in advance to avoid causing too much disruption. This opportunity must be seized. 
From a lifecycle point of view, this update will allow a healthier connection to users with a more robust channel. You could reach out to users showing greater interest in your app instead of a massive heterogeneous audience, allowing for notifications with more meaning. 
Before you go
Need advice on your push notifications?

 

Reach out to our team here. 
The Reach Audit Framework is for Growth Marketers wanting to understand their reach to ensure they're connecting with more users and generating a bigger impact. This resource will help you understand your opt-in rates and benchmark them against industry standards, in order to identify possible drop-offs and opportunities to win-back users.
Explore other recent articles