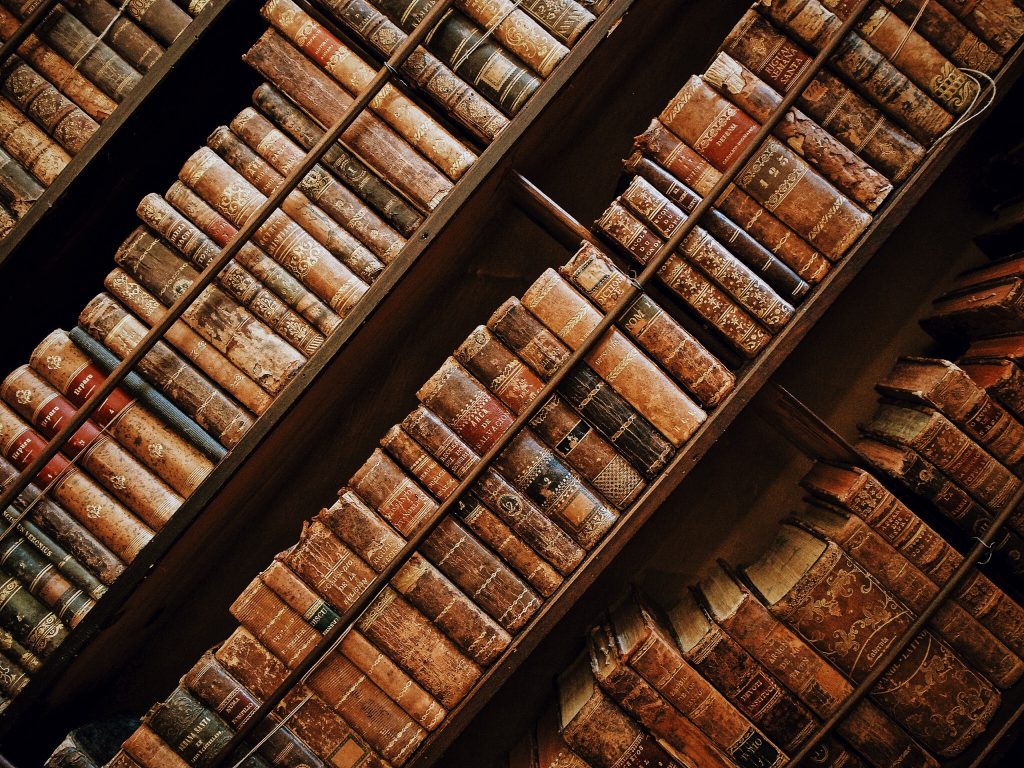 With an ever-growing team across more than 20 nationalities, now more than ever, Phiture is looking to the future and encouraging employees to think ahead as well. We want Phiture to be an environment where people don't simply come to work every day and work on the same things, but that they have the space to learn new skills and develop as professionals and individuals.
That's why 2020 kicked off with a three month trial of the brand new Phiture Learning Day. The last Friday of every month sees Phiture employees given a day off from regular work to spend the day at home on a course of their choice mainly on Udemy for Business, an online platform with a wide range courses to learn a variety of skills from. These courses range from Motion Graphics Design to Master Psychology, leadership training to Python for Marketers. One quality they all have in common though: the potential to help every Phiture employee expand their professional potential.
"It all started with interactive workshops to discover Phiture values, vision, and mission," says Head of HR Katja. "We split our teams into groups, depending on how long they'd been with the company and asked each group ten questions about what they value at Phiture and what they want to see in the future. We wanted to understand the employees' perspectives on what the main qualities of Phiture are that make people like working here. We were also keen to find out what they are missing, and what makes us unique as an employer and a company."
These workshops gave Katja some key learnings that were influential in formulating the Phiture Learning Day: "Many people, especially newcomers and junior employees, said that they valued the growth opportunities that Phiture offers and the internal knowledge sharing between junior and senior employees throughout the company. Across the company, employees also mentioned the importance of being thought leaders in the industry. Of course, if you're going to remain a thought leader, you need the chance to develop yourself. We wanted to give people that chance."
"One of the core values at Phiture is to empower our employees and give them a chance to grow both professionally and personally," Katja continues. "The idea of offering a learning platform, where everyone can access any kind of course wherever and whenever they want just fit directly in with what we believe in. As we also understand that any kind of development needs time, we decided to offer up dedicated time each month for everyone to focus on their growth and development. That's how we came up with the idea of the 'Phiture Learning Day'. 
"As we are growing we also created a career path for everyone at every level and in every department that goes alongside a training or learning path. Courses will be assigned to individuals by talking with their managers. The aim is to align their individual preferences with their training plan to best support growth where it's wanted and needed. These two strategies go hand in hand to hopefully support our employees see the personal growth they're aiming for."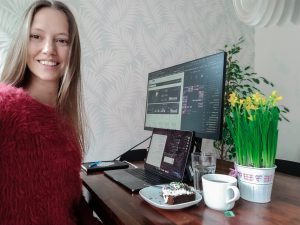 At the end of the first Learning Day, the entire Phiture team came back together through a video call where we all discussed our learnings and whether we would recommend a course to anyone else. 
"Knowledge sharing is another one of Phiture's core values that we have identified, so it's important that we share our learnings at the end of each Phiture Learning Day. It's especially useful for us all to rate courses and recommend them to one another," explains Katja. "This then helps us to understand which courses are good and fit our needs and everyone joining Phiture will benefit from it."
By the end of the day, everyone had not only added new skills to their roster but also squirreled away recommendations for next month's Learning Day. Design Team Lead Stuart enjoyed his course so much that he's making it a compulsory part of training for his team so that they can reap the benefits as well.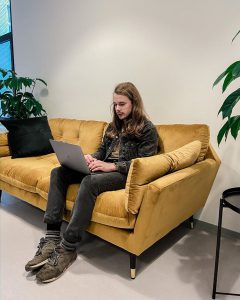 "The Figma course did exactly what I wanted it to do," he said. "Establish the building blocks of efficient workflows. It also helped me to unlearn some bad practices that I learned while trying to get a grip on the program through trial-and-error. 
"The importance of this becomes magnified when you add in the aspect of collaborative teamwork on a single project, where processes and transferability are paramount. This is why I intend to make this course mandatory for all designers at Phiture."
As well as honing the skills they use every day, the Learning Day offers Phiture employees the time and resources to explore areas outside of their day-to-day tasks. Members of the design team experimented with branding techniques from marketers, ASO consultants explored coding languages. Anything was up for grabs, so long as it fits into their plan for personal development.
Looking to the future, Katja has high hopes for the Learning Day. "I'd love everybody to take it on as an opportunity to grow themselves. The enthusiasm from the team would mean we could integrate it fully into Phiture's structure as a company.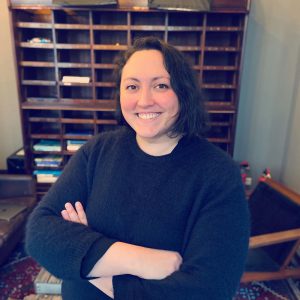 "Perhaps employees will want to use the resources on Udemy in their own time for their personal development as well. By sharing the courses, everyone will inspire one another to try new courses, and managers can use course recommendations to better inform training plans for future employees, just as Stuart did for his team. If something works well for all of the current ASO consultants, for example, we should incorporate into training future ones. The end goal is for people to know that they can grow with us."
WANT TO GROW YOUR APP?
---