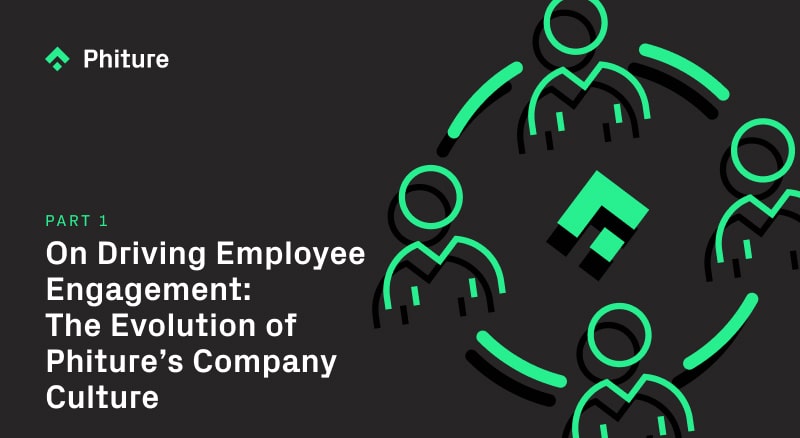 It's April 2021 and the world has changed dramatically since Phiture was first founded. In 2016, tucked away in a humble backroom office in Berlin's Neukölln district, our co-founders Andy Carvell and Mortiz Daan conceived the now-industry-standard Mobile Growth Stack and began to grow the company. No one had heard of coronavirus, mandatory Zoom meetings, or even some of the apps we work with today.
Five years down the line, we're all working remotely — and have the option to do so permanently. The company has almost reached 100 employees, and we've added a number of new departments and services. We have new hires joining the team every two weeks, and our HR department stays busy finding the best people for our jobs. As Phiture continues to grow, we need to further develop our company culture to meet the needs of our team and set a standard within the industry. Work culture has been developing slowly for years, but due to the pandemic, things have sped up drastically. Employees rely on their employer more than ever at the moment, and company culture and comfort is crucial. 
Our Campaign
With the changing tides of the world and the workplace, we've decided it's time to revisit our company culture and launch an employee engagement campaign to increase retention and ensure our team's satisfaction. Instead of keeping it internal, we're inviting the public to participate in our research this time. We plan to share our findings with the industry to help move workplace culture as a whole in the right direction. 
In an effort to be proactive instead of reactive, we'll collect data to further drive employee engagement and improve our company culture, both inside and outside the company. Our company values –– being people-centric, empowering, innovative, and thought leaders –– will guide our research and allow us to take a systemic approach to achieve our goals. To meet our employees' needs, we need to own, live up to, and improve our standards, and our teams are the perfect place to start. By surveying Phiturians satisfaction and probing to see what more we can do for them, we'll create a work environment that looks after their development, satisfaction, and well-being.
Creating a discussion around engagement can help forge and maintain an engaged workplace, so we hope that by surveying and analyzing our team and the industry as a whole, we'll be able to improve Phiture's working conditions so our employees can thrive. We plan to ask what the company is doing well and where we can improve so we can continue to do the things that our employees enjoy and make changes wherever necessary. We're also opening our survey to the public to gain a better understanding of what talented job-seekers want and need from their employers in an effort to change the workplace culture as a whole. By surveying how our team and others envision their ideal future workplace, we can meet their standards, thus increasing employee satisfaction and retention. 
The Team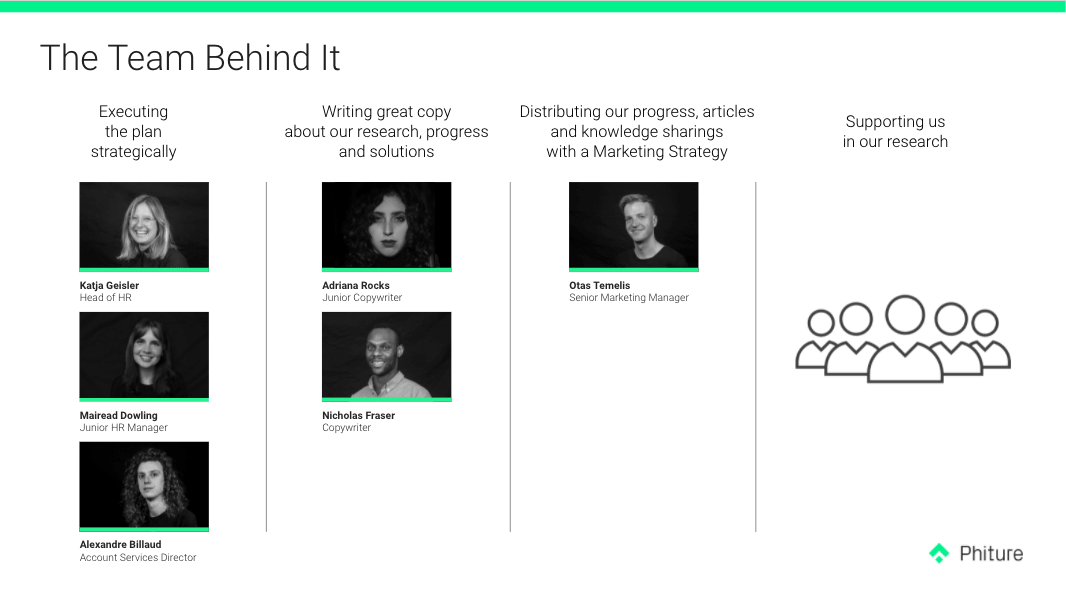 We've gathered a team from around the company to execute this plan and improve Phiture's already high standards. From an HR perspective, we have our head of HR, Katja Geisler, and Mairead Dowling, our junior HR manager. We also have the help of Alex Billaud, head of client services, to assist HR. From a documentation standpoint, Phiture's copywriters, Nicholas Fraser, and myself, Adriana Rocks, will be recording the process. Finally, we've recruited the help of Otas Temelis, our marketing expert to share our progress on social media. 
If you'd like to participate in our research, please fill out the survey below. 
Learn how user surveys and pricing…
---
September 20, 2023
by Pierre Neau
Explore Phiture's AI Labs: Shaping the…
---
September 14, 2023
by Moritz Daan