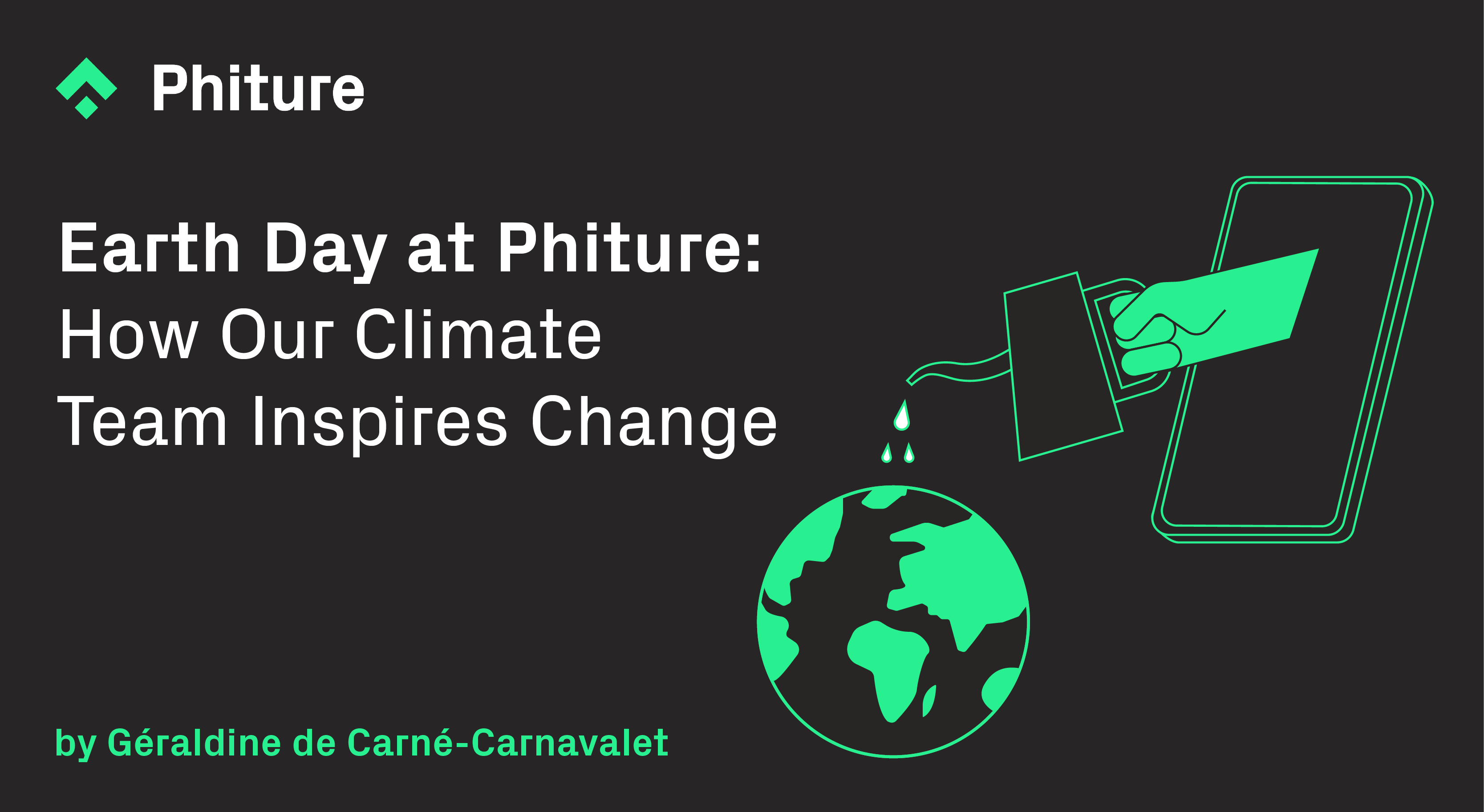 The Climate crisis is a global issue, and one we all face. Phiture is a global consultancy with the opportunity to use our position to make a difference. Today, our climate efforts are organized by our passionate and committed Climate Team. We organize in a variety of ways to make a difference in our hometown and community of Berlin, and also bring us closer together as a team of individuals concerned about the future of our planet.
To mark Earth Day (April 22) here we lay out the various initiatives we are involved in,  and, based on our experiences, serve up inspiration and best practice advice for your own climate initiatives. 

Leaders for Climate Action & Climate Neutrality 
The starting point for our climate initiatives was joining Leaders for Climate Action. This non-profit organization aims to accelerate the transition to a low-carbon economy and a sustainable future by bringing together leaders from various sectors and industries to collaborate and drive climate action. 
Their activities include organizing events and workshops to educate and engage leaders on climate-related topics, advocating for policy changes that support sustainable development, and supporting sustainable business practices through partnerships and initiatives. Leaders for Climate Action also provides a platform for leaders to network and exchange ideas, creating a community of change-makers committed to addressing the urgent issue of climate change.
As part of this, we also support Time for Climate Action, a global social media campaign that aims to raise awareness about climate change and its impact on our planet. Through a series of online events and activities, the campaign encourages people around the world to take action to combat climate change, such as reducing their carbon footprint, advocating for policy changes, and supporting sustainable practices. 
The Climate Team 
Organizing environmental activities at Phiture not only benefits our local community but also brings us closer as a team. By collaborating and contributing our time, resources, and expertise, we build stronger bonds and deepen our relationships with one another.  
Our Climate Team organized litter pick-ups in our local neighborhood to reduce pollution in the surrounding environment. In the past, we've also organized screening of environmental  films, and old clothing swaps, which promote sustainable consumption and reduce textile waste. We've found these charity activities provide an opportunity to step outside our daily work routines and engage in activities that align with our values, giving us a sense of fulfillment and meaning beyond our professional achievements. 
These are our tips from our own experience of organizing activities.
Keep it simple: When planning a volunteering activity, it's important to keep things simple and manageable. Choose an activity that is easy to organize and doesn't require too much time or resources. For example, a local park cleanup or a food drive for a nearby shelter can be effective ways to make a difference without overwhelming your team or volunteers. 
Make it inclusive: It's important to make volunteering activities inclusive so that everyone in your team or community can participate. Consider the needs and abilities of all potential volunteers and choose activities that can accommodate a range of skill levels and physical abilities. 
Stay local: Finally, it's important to stay local when organizing a volunteering activity. Choose an organization or cause that is in your immediate community so that you can make a direct and visible impact. Supporting local organizations not only helps to build a stronger community, but it can also foster long-term relationships and partnerships. 

Another successful litter collection mission returns to base, led by Pickle. 
Leveraging Our Expertise as a Mobile Agency and Consultancy
Phiture also has the opportunity to leverage our expertise as a mobile growth agency and consultancy, providing services to non-profit organizations and apps wherever possible, helping these organizations optimize their strategies to boost impact.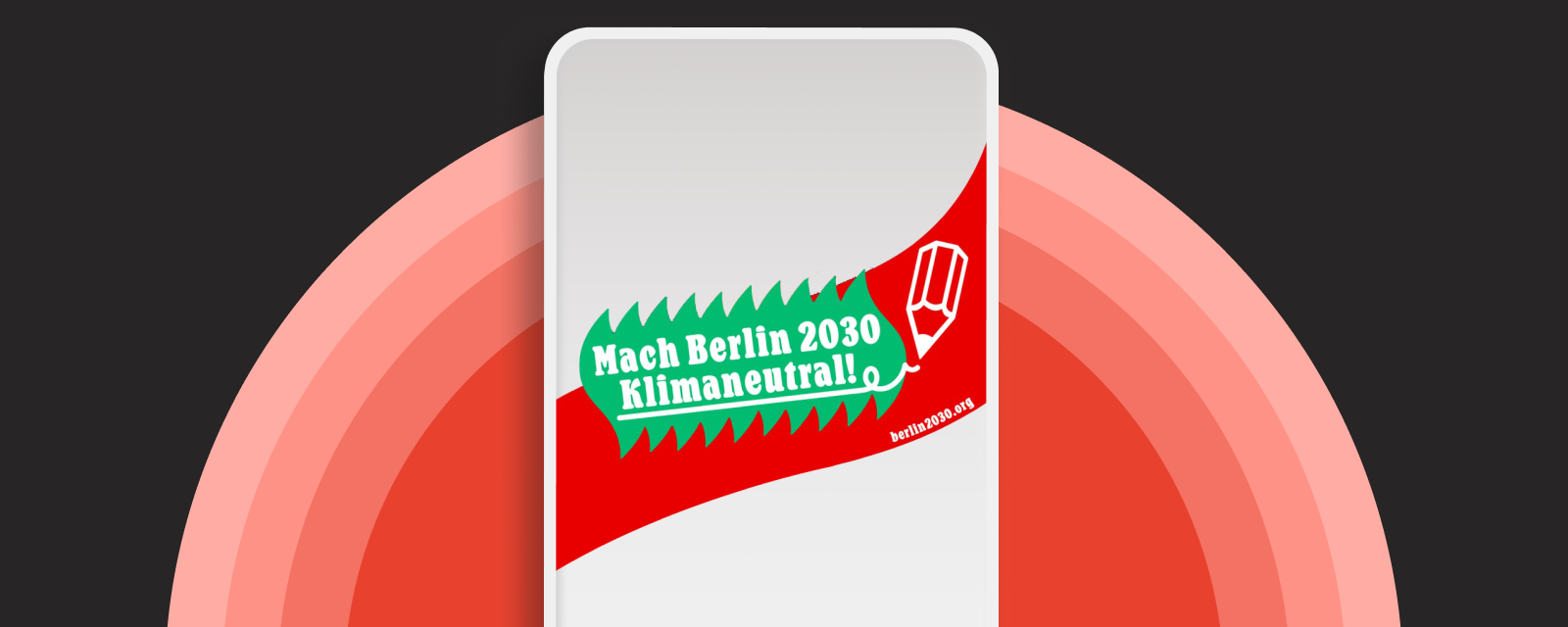 This year, for example, we worked with a Klimaneustart – a grassroots movement that promotes exchange between citizens, science, and politics on an equal footing. This was a well known campaign in Berlin, and one which many Phiturians were already involved in. 
Klimaneustart approached Phiture with a singular, vital challenge: collect 175 000 signatures from Berliners over a three week period. The stakes were high; by reaching this threshold of signatures Klimaneustart's campaign would help trigger a referendum to make Berlin climate neutral by 2030. We were able to help Klimaneustart reach the threshold for signatures, and although the ensuing referendum did not pass, it demonstrates the ability mobile has to organize and bring together groups of people to enact change. 
Before you go
Learn how user surveys and pricing…
---
September 20, 2023
by Pierre Neau
Explore Phiture's AI Labs: Shaping the…
---
September 14, 2023
by Moritz Daan