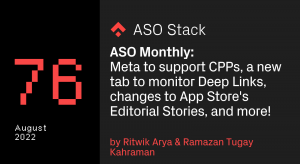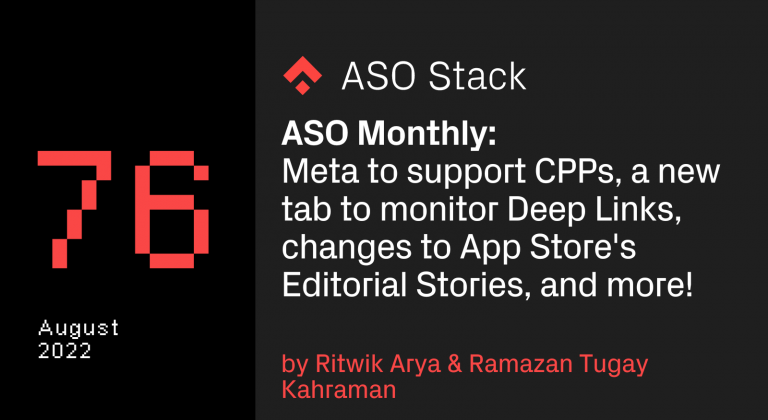 In the ASO Monthly series by ASO Consultancy Phiture, we reflect on the previous month and shed a light on trends in App Store Optimization, algorithm changes, insights in conversion rate optimization, and tools updates.
This update was prepared by Senior ASO Strategist, Ritwik Arya and Ramazan Tugay Kahraman, Senior ASO Keyword & Metadata Specialist at Phiture. 
August 5 – Google statement regarding Play Console statistics errors
Google has clarified the circumstances regarding statistics errors on the Play Store, pointing to a change in internal systems that caused some app installs and uninstalls to be ignored. Google has stated that the actual number of installs are unaffected. 


This means you may need to review your data between the specified dates as statistics on install, acquisition, and engagement rates may be inaccurate.
August 11 – New ASO opportunity with large display devices
Google has highlighted new growth opportunities by building apps for large display devices such as tablets and foldable smartphones. As devices with large displays can make the visibility of dense information and multi-tasking more intuitive, it was found that it leads to increased app engagement and user experience. 
In a recent study, it was discovered that eBay increased the average rating of its app to 4.7 by optimizing the app for tablets. Considering Samsung recently launched its new foldable smartphone Galaxy Fold 4 and Flip 4, more users are being exposed to large display devices. With Android 13, Google has also extended updates for large screen displays and published documentation on developing apps for foldable devices. This shows that Google wants developers to build apps compatible with foldable smartphones to increase user experience, which will eventually lead to positive ratings on the Google Play Store.
August 16 – Facebook will start supporting CPPs
Sorane from the ASO Slack community noticed an important update about Facebook's ad support.
Meta has stated that it will support the App Store's Custom Product Pages as of September. The change heralds the beginning of a new era for CPPs and were explained as follows.
"Functionality added for Custom Product Pages campaigns on iOS: Starting on 09/13, we are introducing the ability to utilize Apple's Custom Product Pages on Meta campaigns within mobile app installs. When creating your ad, you will now see the option to add the "Custom Product Page ID" under "Destination." NOTE: A rollout of access to this feature has begun so you may see the option within the ad creation flow (ad level) within the coming week."
As one of the biggest advertising channels, Facebook's CPP support can improve your user acquisition strategies. By running different CCPs on Facebook, ASO practitioners can evaluate the performance of different versions of creative assets and use the data to devise new creative strategies for product page optimization in the App Store. Previously the industry has relied on running CCPs mostly on Apple Search Ads. With this new update, marketers will now be able to serve CPP to a broader audience and gather new insights.
August 19 – App Store price increases in Turkey and Ghana
Apple informed developers about price changes in some countries by e-mail. After the changes, prices of apps and in-app purchases increased in Turkey and Ghana. In Estonia, tax reductions were made for some categories of applications.
You can review In-App Purchase prices to increase conversion rates and visibility in search results for the three countries.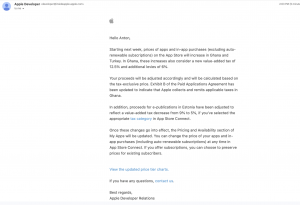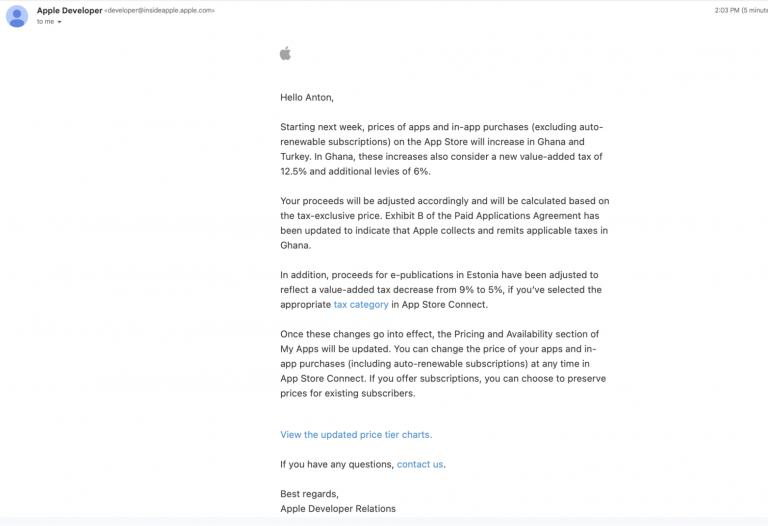 August 19 – Helpful Content update from Google
An important search engine algorithm change has been announced by Google. The details of its new ranking factor, which it calls Helpful Content, can be read on its official website.
With the upcoming change, the ranking of websites will be determined by their benefit to the reader. User-oriented posts will rank better than SEO-orientated posts. For detailed explanations and other details, you can check out the article on the official Blog page.
As a result of this change, apps and games that complement their ASO efforts with SEO should reformulate their SEO strategy. In particular, there may be significant decreases in the number of installs of games or applications that have user acquisition strategies focussed on content marketing.
August 22 – New Google Play Console page to monitor Deep Links
Google recently launched a new tab within Play Console called Deep links. Deep links are a great way to drive users to specific in-app content to increase user engagement. This tab will be beneficial to check any issues with regards to the Deep links such as broken links. The functionality will be useful for ASO practitioners as they will be able to check the status of Deep links used in running LiveOps within Google Play Store. Google's LiveOps beta programme (similar to Apple App Store In-App Events) lets app marketers drive new users and reengage the existing ones by running events within Play Store.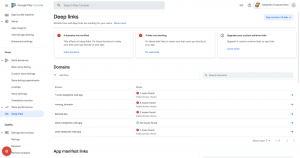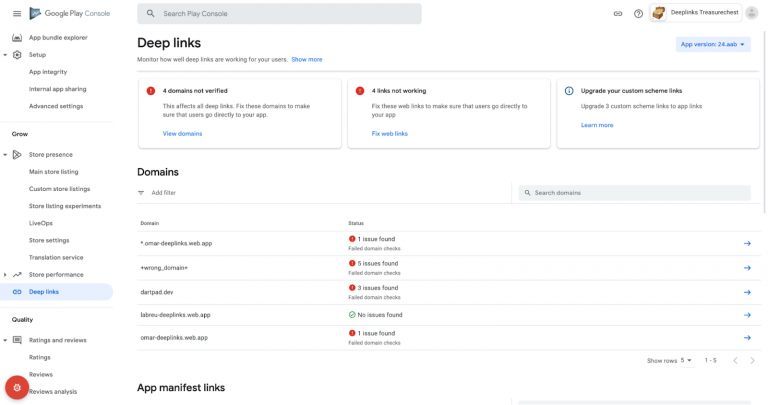 August 24 – Editorial stories design in the search tab changed
ASO Slack community member, Vadim Lysenko, shared a small change in the App Store. Apple has made a minor UI change to the Search Tab screen in the App Store. After the change, the Editorial Stories tab became more visible and noticeable. This could possibly lead to more fierce competition within apps to acquire users from search traffic. At the same time, this change signifies the need to get apps featured within the Apple App Store.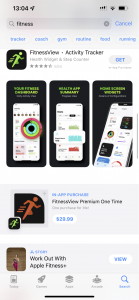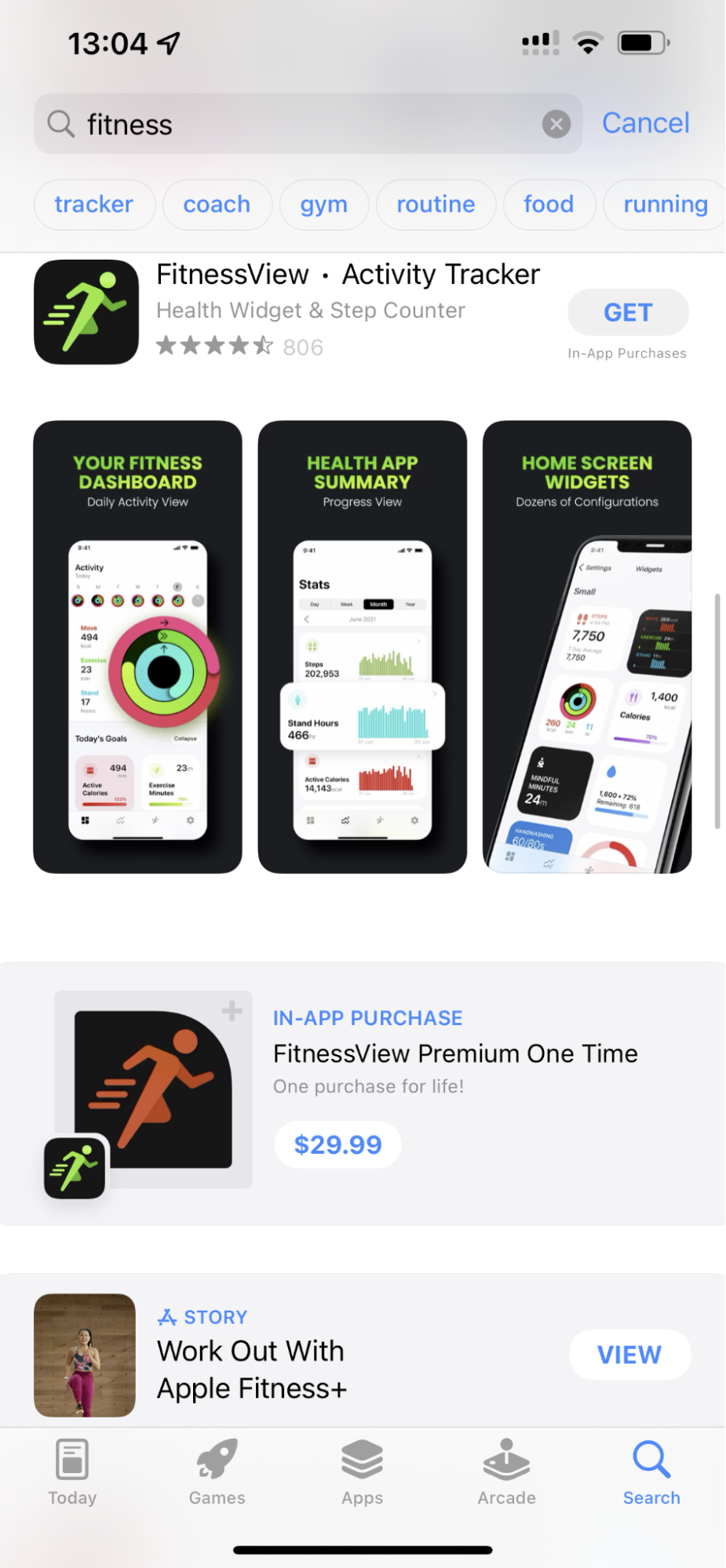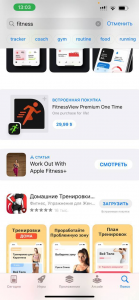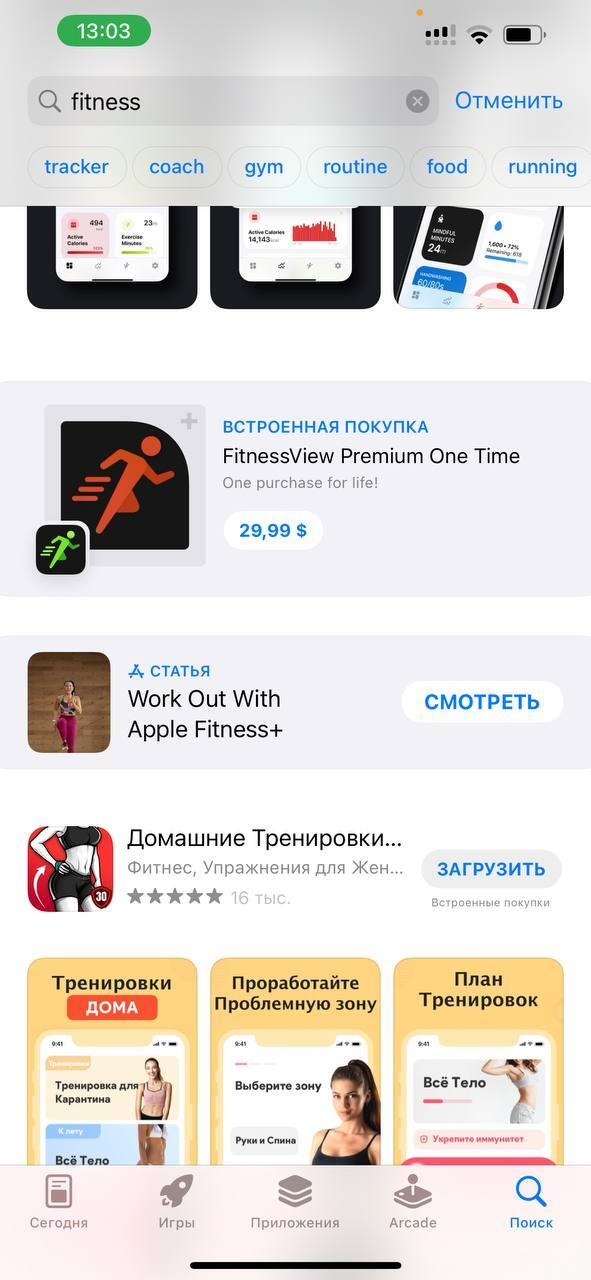 August 31 – Impersonation policy change in the Play Store
Google has released a new policy change for apps and developers impersonating others on the Play Store. With this change, it was stated that harsh sanctions would be applied to those who imitate others or who imply that an app is related to or authorized by someone that it isn't. 
In their official statement, Google warns developers to be careful not to use app icons, descriptions, titles, or in-app elements that could mislead users about an app's relationship to someone else or another app. 
August 31 – Google Play Store algorithm change
AppTweak's App Store Algorithm Change detector recognized two major algorithm changes just as August came to a close. The biggest change was noticed in the US and China, followed by Italy, India, South Africa, Australia, New Zealand, Spain, Mexico, and several other markets. ASO Stack Slack community members saw shifts in keyword rankings due to this anomaly. The Algorithm Change detector identified two major anomalies on the 30th and 31st of August. This requires ASO managers to gauge the impact of this shift on the organic performance of apps and look into the signals that are more valuable for the algorithm.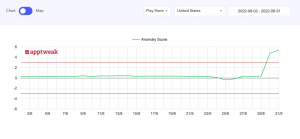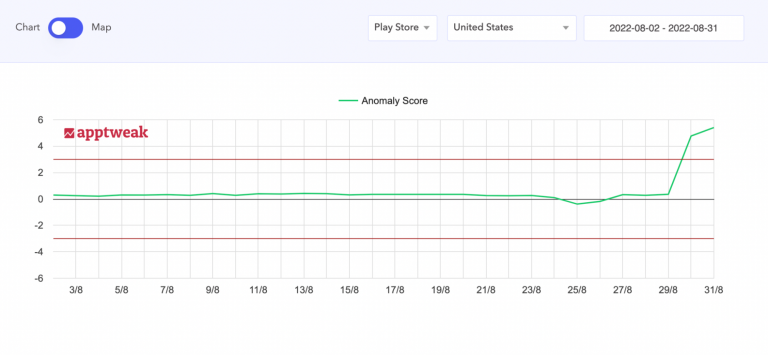 Upcoming events
App Growth Summit London 2022 – Onsite – September 8
Mobile and App Marketing Masterclass – Onsite – September 20
Tool Updates
AppTweak: Google Play LiveOps & iOS 15 In-App Events
SplitMetrics: In-app event testing with SplitMetrics Optimize
Interesting Reads
Downloads Don't Matter for ASO – This Related Signal Does! | App Figures
How to Create an Effective Store Listing Strategy in the Play Store | Phiture
Why ASO should come before UA | Apptamin
How ASO specialists should localize apps for the Korean market | ASO Desk
Etermax: How to Identify Target Audience Before Launching a Game | SplitMetics
App Store Promotional Text Sections: Dos and Don'ts | Launchpad
Average App Conversion Rate per Category [2022] | AppTweak
Before you go
Reconsider the search popularity of phonetic signs. Turkish, Spanish, French, German, Italian and many other languages have diacritic marks in their alphabet. Whether or not these flags are used can change search popularity.
The French keywords "méditation" and "meditation" can be a good example for this.


Most of the time these words are corrected automatically. However, both versions of words can be added to keyword pools to find alternatives.
Efficiently compare the costs of your…
---
May 24, 2023

by Simon Thillay
Key subscription metrics help growth…
---
May 17, 2023


by Alice Muir and Sameer Ginotra