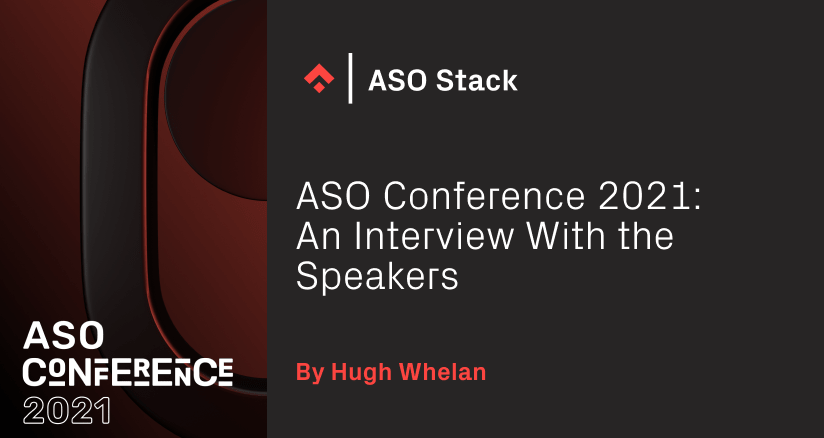 On 3rd June 2021, Phiture and AppTweak will co-host the ASO Conference. Featuring a variety of unique sessions, this year's conference will see over fourteen different leading professionals sharing their insights on the latest topics in the ASO field.
With the conference fast approaching, we interviewed speakers from across the conference and asked them three essential questions about ASO and its future. Here are the results:
What is the future of ASO?
"Due to the fast growing competition in the mobile apps and games market, it is fundamental for developers to think about ASO on a long-term strategic level. In a saturated market, it's vital to have a well developed ASO strategy to increase the visibility of your product. The apps that are at the top of the charts will determine who takes the significant piece of cake on the market." – Nataša Vladisavljević, Nordeus
"App Store Optimization was perceived by some in the past as an unnecessary step in paid acquisition, however it has already become an outright, distinct marketing channel, which greatly reflects how the businesses behind the apps operate and evolve. In the upcoming years the mobile apps industry will continue to grow, and so will ASO. It's a common interest of both Apple and Google to invest in app stores and equip developers (and marketers) with more tools and resources needed to create better apps and understand users' needs to a greater extent."
– Mateusz Wrzeszcz, Phiture
"In my opinion, App Store Optimization should be an essential part of organic user acquisition. I see ASO as an important part of growth marketing for every company with a mobile app. ASO has been transformed throughout the years, and now it's not only about keyword optimization. It also includes visual optimization, localization of all assets, and understanding users' behavior inside the app." – Nika Grigoreva, Ada Health
"If anything, Apple and Google's actions since last year have shown they can pull some surprising moves at times and make it hard to predict what they have in reserve for app stores. Nevertheless, one major trend we're seeing at this time is the increase of in-store advertising, often made right after introducing more "personalisation" of store pages, while also leading to merging organic and paid data. This means the future of ASO will involve more statistical work around correlating events and trends or establishing baselines and measuring uplifts.

At the same time, both the blurring of lines between organic & paid and new initiatives like iOS App Clips show organic acquisition is meant to extend beyond the sole app store to address the entirety of user behaviors. As a result, I expect ASO to see its role increase in the overall growth process of mobile apps and re-humanize the path to user acquisition." – Simon Thillay, AppTweak
"Being able to observe and make decisions based on organic, aggregated non-user level data will definitely be something of value in the future." – Veera Ala-Kaila, Wolt
"Same as with SEO a decade earlier, in the future we will see ASO becoming more professional – better processes, better tools, less guessing and more data. This trend will continue and make ASO a broader discipline with more intersection to UA and product. Again, in the same way as SEO, it will grow into a holistic view of user demand, experience and product positioning – especially with its unique user demand side driven view and data set." – Sebastian Knopp, Growth Advisor
How has the COVID-19 pandemic affected ASO efforts?
"There's no denying that the COVID-19 pandemic has had a meaningful effect on ASO and mobile apps in general. Depending on the industry, this influence might be better or worse. Looking at the bright side of those changes, probably the most positive one is that many firms have finally realized, that things such as the seasonality, externals factors, and generally the influence of the "world outside" is not just a cliché used by marketers as an excuse for explaining drops in marketing campaigns. In fact, these factors can have a significant and clearly noticeable impact on users' needs, preferences and habits, which quickly gets mirrored in a variety of performance metrics available in stores." – Mateusz Wrzeszcz, Phiture
"The pandemic changed people's behavior. People started to search for more apps that can help them to monitor their health and track their symptoms. If we look at reports from AppAnnie, we can see how many new apps appear every day in the Health & fitness and Medical category. The potential audience for health apps is rising, but that also means that the competition grows. Nowadays, apps should explain more clearly their features using all available textual and visual metadata." – Nika Grigoreva, Ada Health
"The pandemic has resulted in a lot of changes and trends that we could not have predicted before. For example, volumes can be hugely affected by eg. lockdowns in countries that we have had to learn to spot from the data during the past year." – Veera Ala-Kaila, Wolt
"Over the last year, ASO goals shifted in order to better adapt each mobile app or game to the users' needs and motivations. The best example of this, during the pandemic, is that most games started promoting their social features as people looked for engagement from their friends in a safe environment. Moreover, it has never been more important to be the first mover on the market. Since most mobile games saw an increase in their KPIs, I think the biggest challenge will be to keep those positive trends running, at least on the same level, long-term while also keeping users engaged." – Nataša Vladisavljević, Nordeus
"Most apps have benefitted from the COVID-19 pandemic and the increase in digital behaviors it has induced, and this has of course been the case for app stores as well. As a result, ASO has mostly gained in popularity across all verticals. Some specific app categories have however suffered from the effects of the pandemic, and in their case ASO has been more of a challenge, but also a good recourse to help reposition apps and adjust their value proposition to user behaviors." – Simon Thillay, AppTweak
What's your biggest ASO tip for 2021?
"Never neglect the basics, and take the time to define your specific strategy, focus on the right KPIs and fine-tune how to execute the different steps to reach your goals. Pulling out all the stops at once and aiming for unrealistic goals remains a common mistake that often stands in the way of proving the value of ASO inside a company." – Simon Thillay, AppTweak
"ASO's biggest task should be to communicate its insights and data set better towards product. We have seen ASO and UA working closer together in recent years, now it's time for ASO and product to learn from each other. ASO has user demand and behavioral insights that can be a huge benefit for product teams. So far most companies are not utilizing this unique perspective – or are even unaware that it exists." – Sebastian Knopp, Growth Advisor
"Be curious to understand the users' needs, put yourself in their shoes, and continuously adapt your brand positioning on the mobile stores. We live and work in a fastest moving environment, witnessing constant (positive) changes in mobile stores. While also being conscious of all privacy updates happening, investing in ASO has become an even more strategically important fuel to keep the engine of your product up and running." – Nataša Vladisavljević, Nordeus
"I think in 2021, ASO must be a part of UA's strategy. It's good to have one strategy for acquiring users through organic and paid channels. In 2021 I can say it's good to pay attention to creatives and visuals for both stores and, of course, plan more budgets for Apple Search Ads, as targeting iOS users became more difficult." – Nika Grigoreva, Ada Health
"Think of the big picture – small details are not useful if you don't know what kind of part they play in the big picture and how to leverage them." – Veera Ala-Kaila, Wolt
"We should keep in mind that the store listing page is the final step for every acquisition campaign, the last touchpoint before one decides to download the app. In the upcoming post-IDFA era of broader, contextually targeted campaigns, optimizing that "step" will become even more crucial. Store listings that are optimized convert better, and attract more relevant, high-intent users, who simply hit the "Download" button more often and retain the app, which ultimately saves you dollars from your paid marketing efforts." – Mateusz Wrzeszcz, Phiture
To see the full agenda for this year's conference and reserve your spot, click here.
Android 13 will give users the ability…
---
May 24, 2022


by Pierre Neau
Although we fielded a variety of…
---
May 23, 2022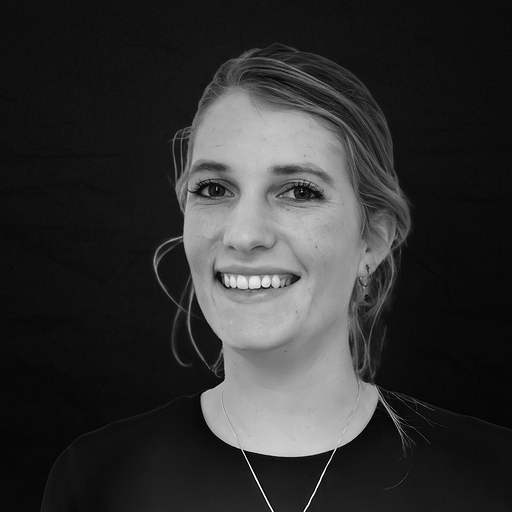 by Joy Staples