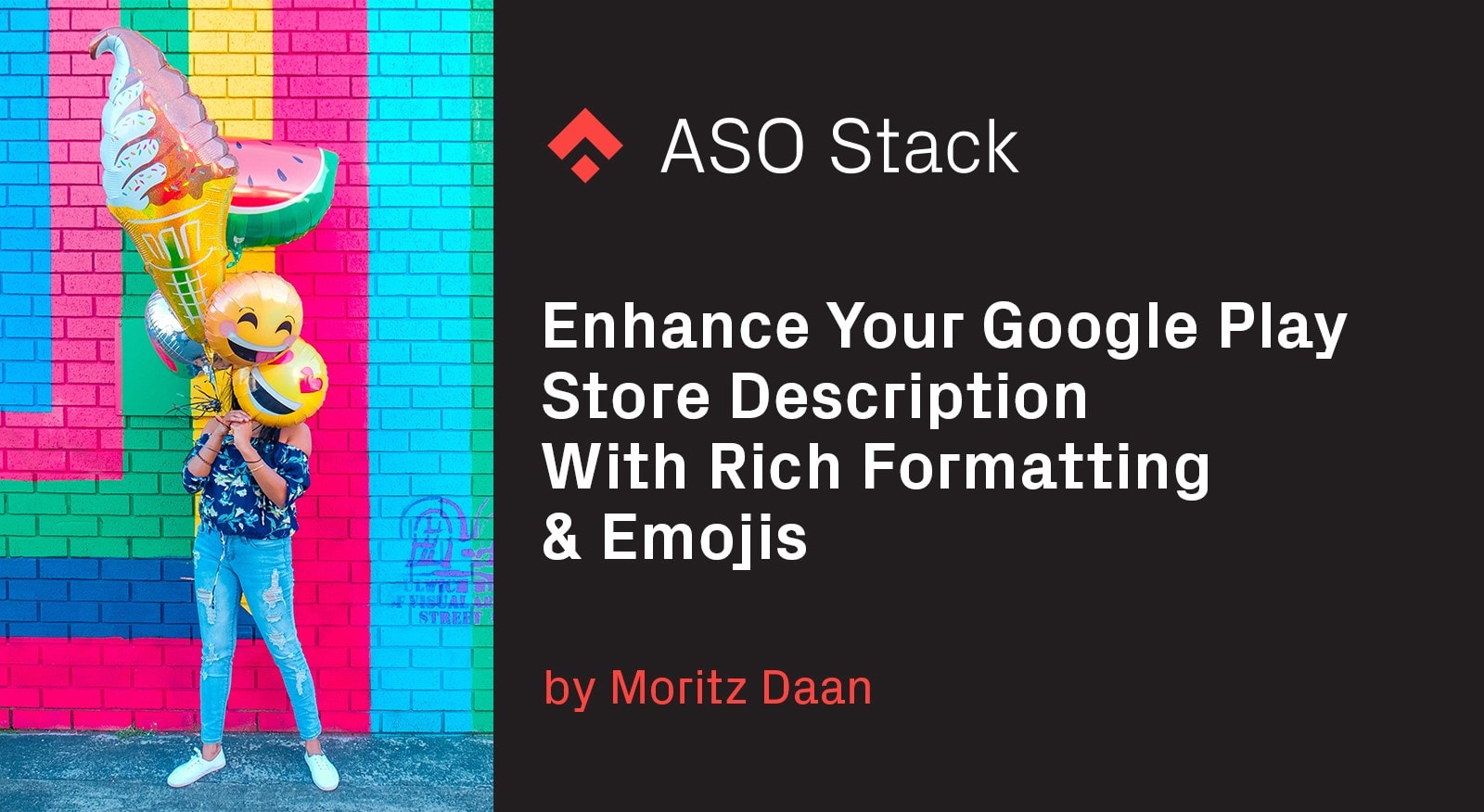 The Google Play Store lets you be pretty creative when it comes to the text assets you provide for your Play Store Listing. You can use rich formatting (HTML) and emojis to make your Google Play app description stand out of the crowd in searches and in your page view. The effect of this was reiterated in a recent post by Boomerang app, who saw a 16% conversion uplift when they formatted their Google Play Store description. Whilst we haven't seen this high conversion uplifts on the description before, we did see conversion increases by making clever use of emojis or rich formatting.
You can use rich formatting to bring out the structure in your play store description, for example by creating chapter headings. But you can also use rich text and emoji's to stand out of the crowd. Even in your Google Play Title (see Wattpad 📖 Free Books) and developer name you can use emojis to increase conversion, although you won't be able to run A/B tests on these two assets.

How do you format text in Google Play?
Because there's a pretty big difference between how your assets are rendered in the Play Store App on an Android device and on play.google.com we've create a little cheat sheet which shows you what you can do with each of the five text assets in Google Play:
Google Play Rich Formatting: Title, Short description & Developer Name

Rich Formatting of your Description & What's New-field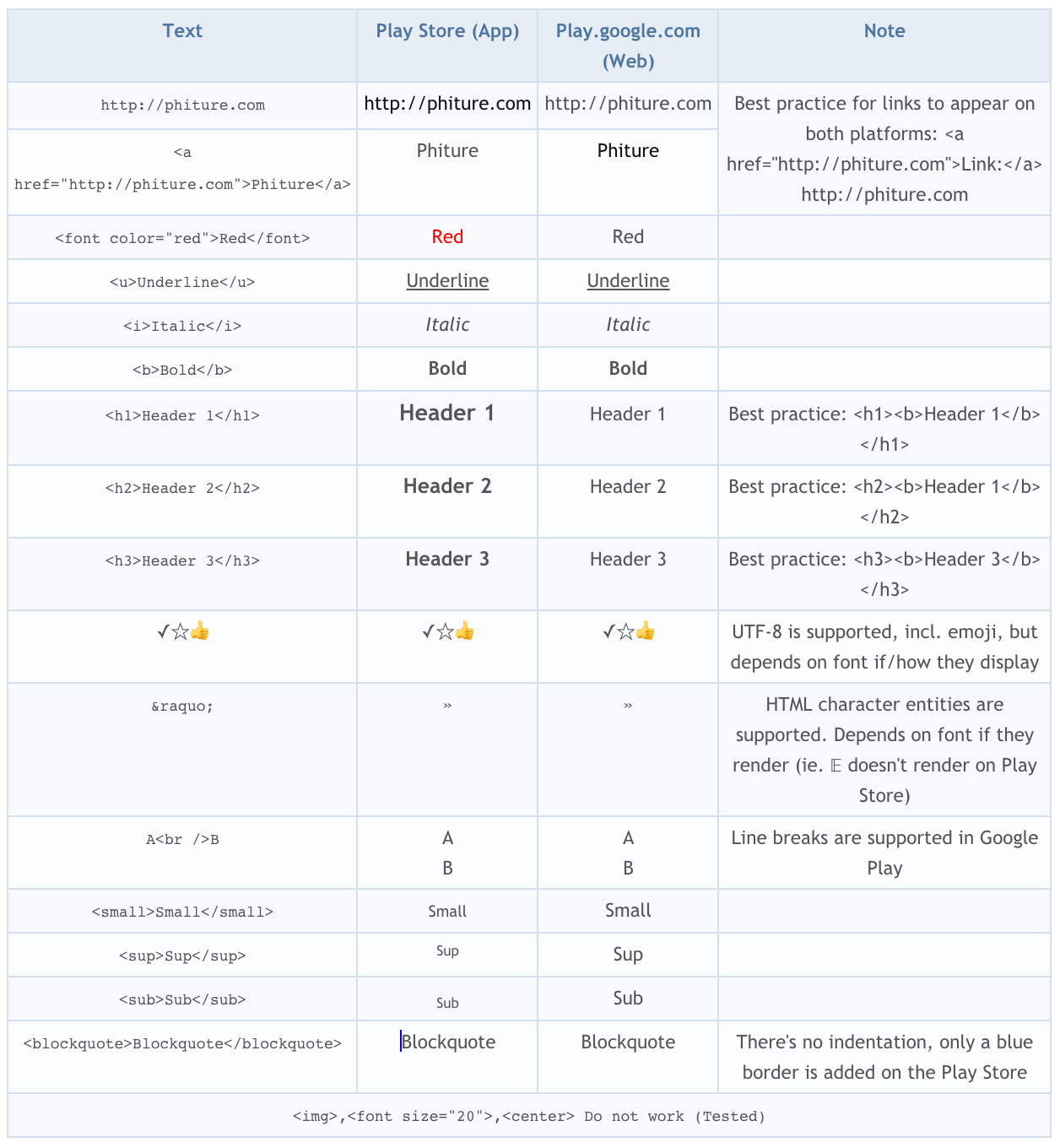 (*) HTML in your "What's New"-section will be stripped entirely on play.google.com
If you want to format your Play Store Description with Emoji's, just copy-paste Emoji's from Getemoji.com. Another good resource is Graphemica.