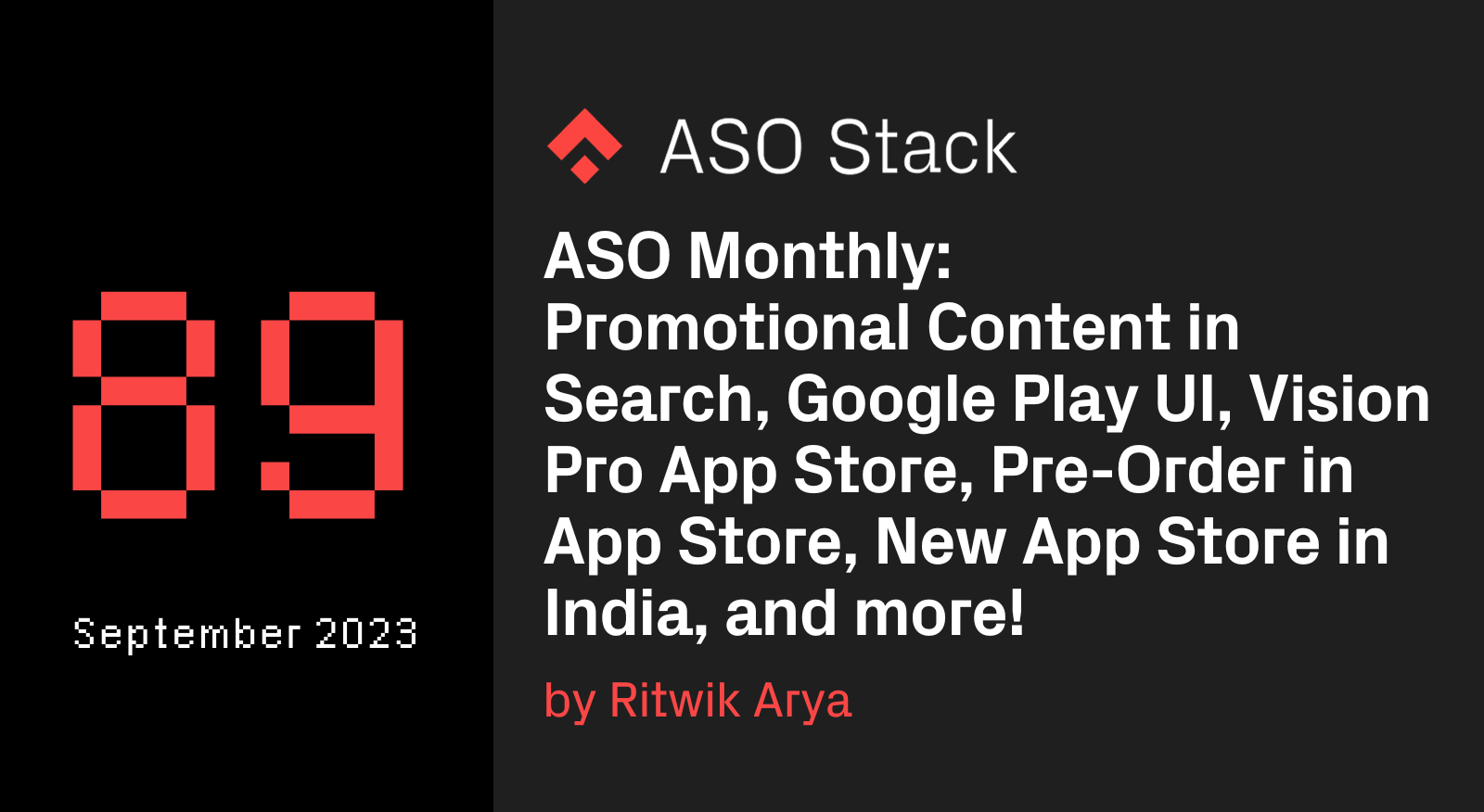 This month's ASO Monthly edition outlines the most relevant September developments. Here, we shed light on trends in App Store Optimization, algorithm changes, insights into conversion rate optimization, and tool updates.
September – Phiture's AI Labs: pioneering the future of AI-driven mobile growth
Phiture's AI Labs initiative represents a bold step towards the seamless integration of artificial intelligence (AI) into the mobile growth landscape. Established as an experimental space, the AI Labs brings together engineers, data experts, designers, and marketers to ideate and test AI-driven concepts aimed at augmenting client revenue. Phiture's objective transcends just leveraging new tech; the goal is to position AI at the heart of our services, aspiring to become an AI-first agency by 2026 while retaining the essential human touch. The dual mission of the labs includes both creating revolutionary AI-based solutions for direct client revenue enhancement and infusing AI into our existing offerings to automate tasks and enhance efficiency.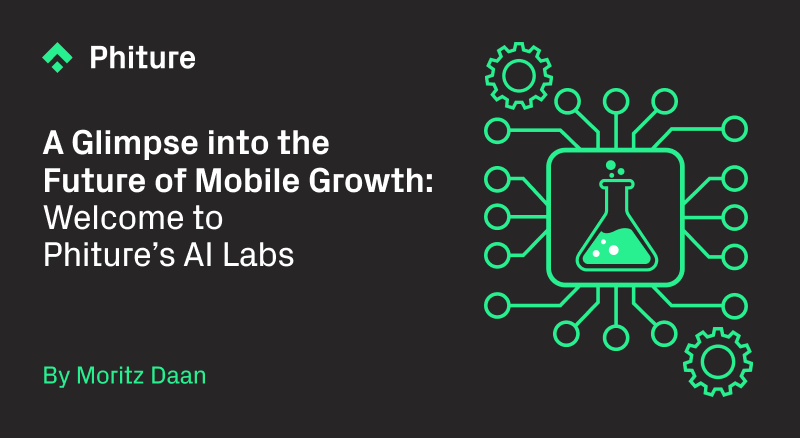 The AI Labs initiative is a synergy of high-tech solutions and human creativity. With a myriad of enriching programs planned over the next six months, the lab emphasizes fostering AI-driven thinking throughout the company. The AI Champions program and AI Lunch Break Sessions are particularly noteworthy, aiming to encourage AI-centric dialogue and learning across various departments. Additionally, Phiture's strategic AI projects follow a 'build-measure-learn' approach. These range from automated User Acquisition and personalized CRM messaging to AI-facilitated ASO audits and AI-driven keyword optimization, all with stringent internal ethical guidelines.
We can already see tangible results. Notable outcomes include an optimized ASA bidding system, a unique dashboard for tracking creative campaigns, and an advanced AI methodology for keyword research and labeling. Furthermore, the recent launch of the ASO Plugin for Chat GPT underscores our commitment to harnessing AI's potential, offering users easy access to pivotal ASO information. The initiative underscores AI's transformative role in mobile growth, positioning Phiture as a potential leader in this evolving arena.
September 2 – Changes on App Listing Metrics 
Vipul Jain from the ASO Stack Slack community flagged a noticeable decrease in listing visitors for August. Interestingly, a significant rise in the visitor-to-download conversion rate counterbalanced this dip. 
Following the change Vipul noticed in conversion rates, others from the ASO community also noted unexpected changes in their conversion rates throughout August, indicating inconsistencies in Apple's data. We advise you to check if your account was also impacted.
September 6 – Google Play Store adjusts traffic source naming
Google has renamed the traffic source from Referral to Ads & Referral. Even though we couldn't spot any changes in the new traffic source data, there's a hopeful sentiment within the ASO community that more granular data might be on the way. That would allow us to bifurcate paid and organic data on the Google Play Console.  

Ads and referrals as found on the Google Play Store. 
September 5 – Shorts are coming to the Google Play Store
Seeing the impact of the Promotional Content events and the popularity of short video platforms, Google decided to enrich the Play Store with more video content.
According to the official blog page, Google will soon add Shorts videos to the Play Store homepage. Users will be able to see excerpts from the video series called The Play Report that Google's editorial team prepares for YouTube Shorts. 
The new content series, introduced with the slogan Download on what to download, will promote various apps and games. Thus, we will soon see a never-before-seen featuring option on the Google Play Store.
The Shorts displayed on the homepage will have the Install button at the bottom of the video, which will allow users to download the app or game directly.
September 7 – The next-gen App Store
Apple is gearing up to unveil a groundbreaking App Store dedicated to the Apple Vision Pro. This store will house applications developed specifically for the new visionOS, as well as a massive collection of existing iPad and iPhone apps optimized for this platform.
The integration of these apps on the Apple Vision Pro's infinite canvas allows users to operate iPad, iPhone, and visionOS apps concurrently. This feature promises a more comprehensive, productive, and entertaining user experience.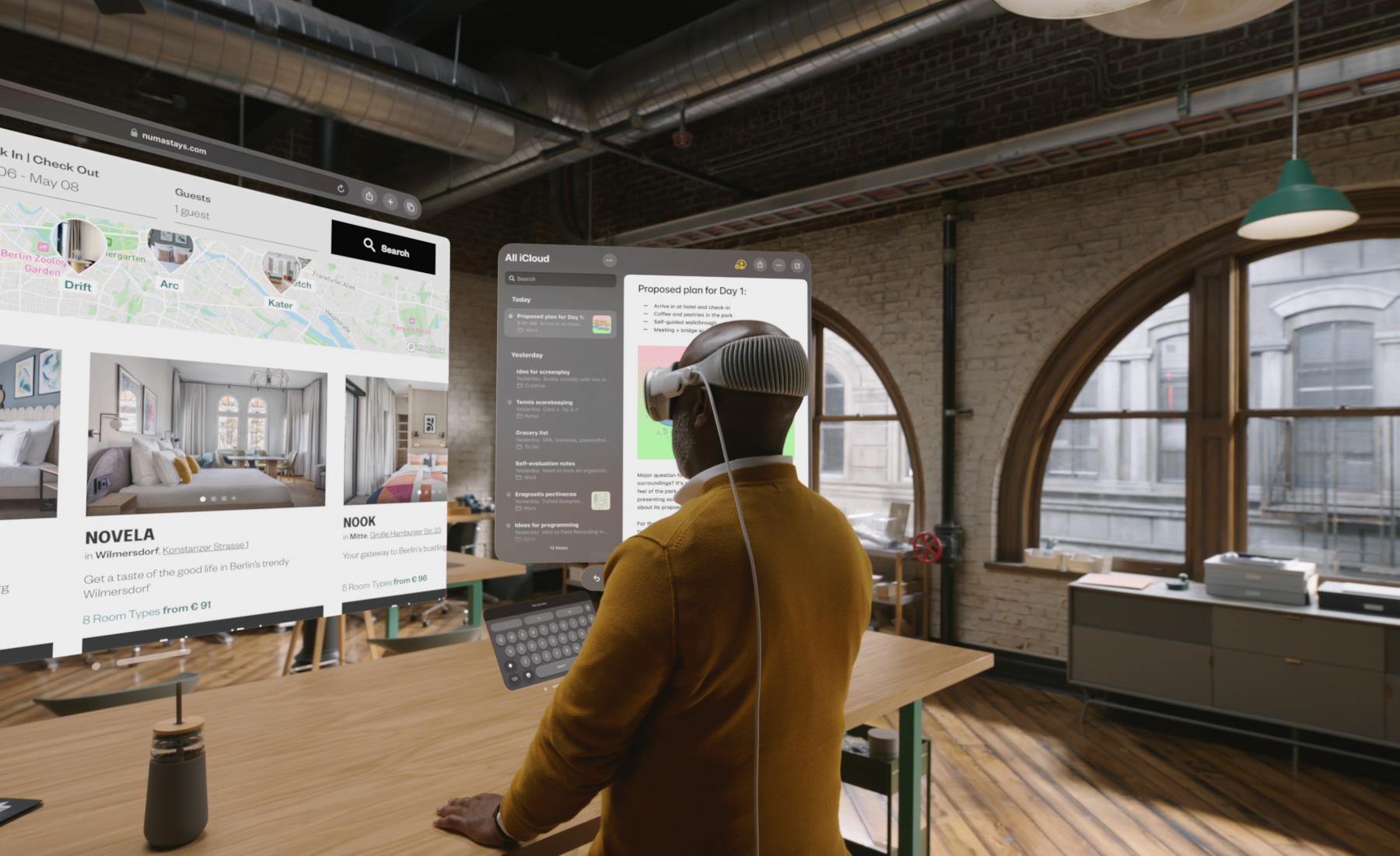 A sneak preview of the App Store for the Vision Pro. 
The majority of existing iPad and iPhone apps are compatible with visionOS without any modifications. This ensures a smooth transition for your apps to the Apple Vision Pro platform without any added work on your end. It will be interesting for ASO practitioners to analyze the number of users who will start using their app on VisionPro after the device launch.
September 7 – New featuring alerts on Google Play Console
Google Play Console has started sending new notifications to developers about promotional content featuring.

The new featuring notifications as shown on the Play Store Console.
With this notification in the Main Store Listing tab, it will be easier to figure out where the app got featured. If you press the View impact button in the notification, you can measure the possible effects of the featuring in the Store Analysis section.
September 11 – Google revamps Play Store Listing Certificate
Google rolled out updates to their "Play Store Listing Certificate Course." This revamped course prioritizes the applications of SLE (Search Listing Enhancement) and CSL (Content Structured Listings).
For those who prefer a more visual learning style, Google has curated 2-3 minute video tutorials centered around these subjects. These bite-sized tutorials come complete with real-world use-case examples, making them a valuable resource.
September 11 – Bug in Google data
According to the change noticed by Milica from ASO Stack, there was some kind of bug in Google Play data between September 3 and 5. Several developers and users have noticed a peculiar trend on Google Play – revenues plummeting to zero between September 3 and 5. What makes this even more perplexing is that this drop isn't reflected in other analytics tools, where the revenue data remains consistent.
September 12 – Apple Event 2023
Apple, in its annual September presentation, showcased several new additions: Apple Watch 9, Apple Watch Ultra 2, iPhone 15, and iPhone 15 Pro.
Updates for mobile developers:
OS Updates: Apple will release iOS 17, iPadOS 17, macOS Sonoma, tvOS 17, and watchOS 10 globally on September 18, 2023. For development, Xcode 15 Release Candidate and the latest SDKs are recommended. Xcode Cloud has been enhanced for more streamlined deployment to TestFlight and the App Store.

Enhancements:
Xcode 15 boasts better code completion and interactive previews.
New features in Swift and improvements in Widgets, Metal, App Shortcuts, and StoreKit.
By April 2024, apps for the App Store need to be built using Xcode 15 and the latest SDKs.
As of September 12, 2023, developers can submit apps for internal and external testing, built with Xcode 15 RC and the latest SDKs.
AAA Gaming on iPhone: The new iPhones come with significant upgrades, notably the A17 Pro chip. In a groundbreaking move, iPhone 15 Pro will support native AAA games like Resident Evil 4 Remake, Resident Evil Village, Death Stranding, and Assassin's Creed Mirage. This marks a pivotal shift in mobile gaming, with the iPhone 15 Pro capable of running graphically intensive AAA games, typically reserved for consoles and PCs.
In conclusion, Apple's event has set a new benchmark for technological advancements. The introduction of iOS 17 and iPhone 15 Pro's gaming capabilities signals a promising future for app and game development.
September 13 – Promotional Content takes top spot
Promotional Content now appears  before videos and screenshots in Google Play search results. Clicking on this content now directs users to a dedicated promotional page rather than the Main Store Listing. This change could divide traffic between the main app listing and the promotional page, impacting metrics like page visits and conversion rates. However, if brands can craft compelling promotional content that aligns with their messaging, they might benefit from enhanced visibility and engagement. However, after an internal test we found that some users may still see screenshots, videos, and short descriptions before the Promotional Content.

Promotional Content's new placement in the Play Store
September 13 – Regional Pre-orders Introduced in the App Store
The App Store has introduced an enhancement to its pre-order system, allowing developers to offer their apps or games for pre-order on a regional basis. This development means that while an app is available for download in certain regions, it can simultaneously be up for pre-order in other specified regions.
This new feature not only helps in building anticipation for upcoming releases but also offers developers a strategic tool to expand their app's reach. By leveraging this, developers can now set varying release dates for different regions, tailoring their launches to regional preferences or marketing strategies.
September 18 – App archiving for everyone on the Google Play Store
Google is optimizing storage management with the introduction of a simplified toggle for app archiving in the Play Store settings, according to Android Police. This new auto app archive feature utilizes Android's App Bundle format, potentially saving users up to 60% in storage space without compromising any data. Previously activated when storage was nearing its limit, the feature now has a straightforward toggle in the Play Store's general settings, promoting proactive storage management. 
Archived apps will be represented by a cloud icon on the home screen and can also be located in the Play Store under the Archived filter. Furthermore, to enhance user privacy and battery life, Google will withdraw permissions and halt notifications for apps that haven't been used in three months, although this is distinct from the archiving feature. We anticipate that this change should improve the number of returning users who use apps that take more storage space.
September 19 – New App Placement Format Observed in Google Play
Recent observations indicate that Google Play is experimenting with a different app placement format within the explore tab. The new format may soon showcase app screenshots directly in the explore tabs, providing a potential opportunity for higher user conversion.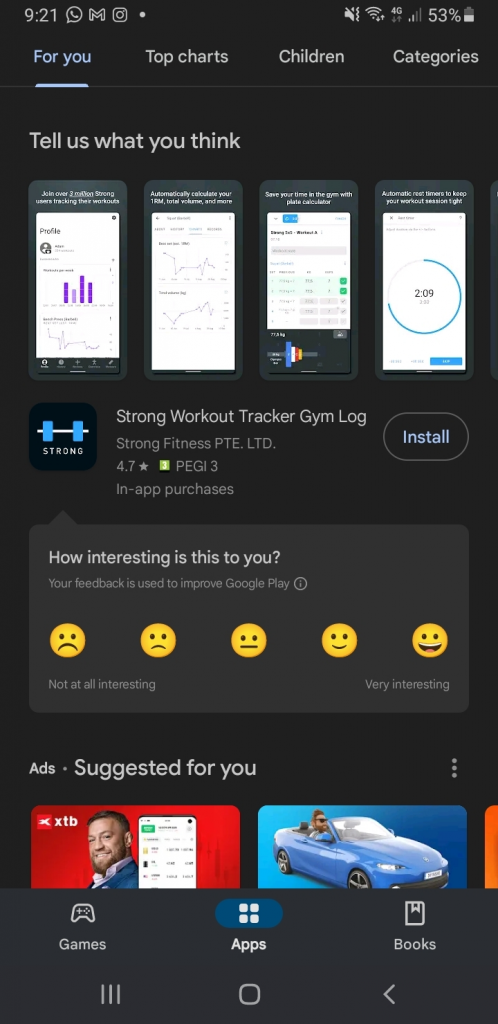 The new format as shown in the Explore Tab. 
Google Play is currently collecting user feedback on this placement. If a significant amount of users give positive feedback, then Google may roll-out this placement to all devices.
September 19 – Google Play Enhances User Trust with Data Safety Banners
In its continuous efforts to bolster user trust in app quality and security, Google is rolling out a novel feature on the Play Store specifically for VPN applications. To ensure users make informed decisions in sensitive app categories, a distinctive banner will soon be introduced to the VPN app category. This banner will prompt users to inspect an app's Data Safety section, particularly looking for a shield icon. This icon signifies that the app has undergone an independent security review. Leading VPN providers, including NordVPN, Google One, and ExpressVPN, have already integrated this program.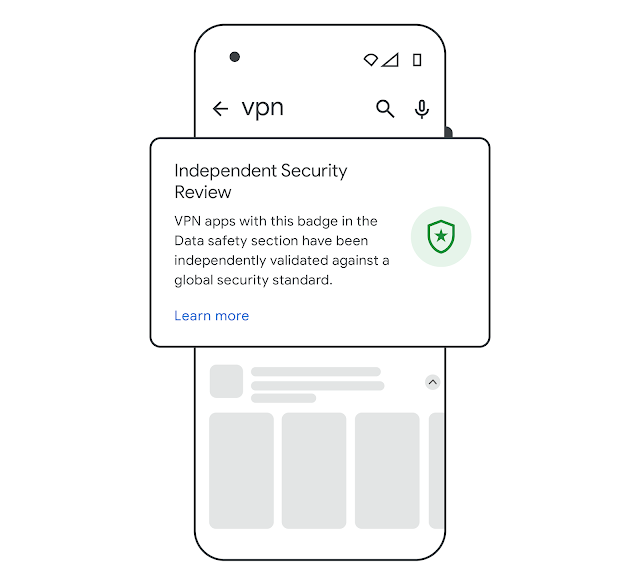 The new banners as seen in the Play Store. 
Given this initiative, there's speculation that Google might implement similar measures for other sensitive app categories. 
September 21 – Apple App Store Enhances Analytics for Pre-order Apps
Apple has rolled out new analytic capabilities for its App Store, as revealed through an announcement in App Store Connect. The communication from Apple highlighted that App Analytics will now provide insights to gauge the efficacy of custom product pages as well as variations of product pages for applications that are available for pre-order. 
This enhancement aims to give developers more granular insights into their pre-launch marketing strategies and app performance on the store.
September 21 – App Store Updates Search Tab with Browse Categories
Adele Kireeva from the ASO Stack Slack community observed an update to the Apple App Store's Search tab. With this update, Browse Categories replaced Discover, providing a more compelling UI to attract users to browse apps. At present, this addition appears to be limited to US users. It remains uncertain whether this feature is undergoing tests or if it's set to become a standard for all users.
Providing further insight, Sutirth Doshi, another ASO Stack member, confirmed that he's been aware of  this change in the store for approximately a month.

The new Browse Categories tab. 
September 24 – App store rival to Google Play launched in India
PhonePe has launched the Indus Appstore, aiming to challenge Google's dominance in the Android app market in India. The Indus Appstore offers several benefits to developers.here's no fee for in-app purchases, a significant advantage over the up to 30% fee on the Google Play Store and Apple's App Store. Developers can list their apps for free in the first year, and the platform supports 12 Indian languages besides English.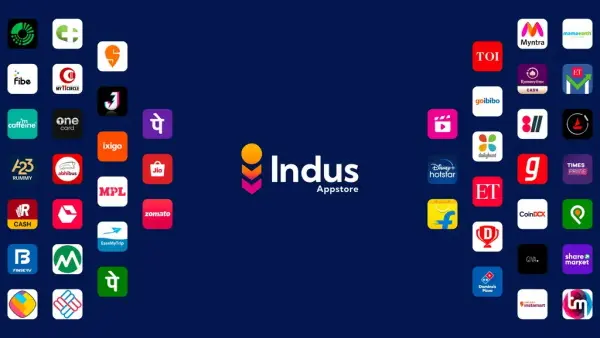 The new Indus Appstore
The app store will provide local support, real-time analytics, and AI-driven monitoring. With the Launch Pad feature, new apps will have enhanced discoverability. Akash Dongre, CPO and Co-Founder of Indus Appstore, expressed the vision of offering a more localized and enhanced app store experience for Indian developers who have largely been dependent on the Google Play Store. PhonePe's venture into the app store space follows similar attempts by other companies, such as Paytm's mini app store in 2020. However, despite these efforts, Google's position in the market remains strong. The success of PhonePe's Indus Appstore in capturing a significant market share remains to be seen.
Upcoming Events
App Growth Summit London 2023 | 12 October, London
App Growth Summit Barcelona 2023 | 19 October, Barcelona
Tool Updates
AppTweak: New Tools to Manage Apple Search Ads Campaigns
Interesting Reads/Listens/Watches

Phiture: How to Improve Your ASO Strategy with a Four-Step Competitor Analysis
Phiture: How to Determine Paywall Features and Pricing with User Surveys
Yodel: iOS 17: The Future of Privacy and Security on iOS
YellowHead: The Creative Revolution: Unleashing AI's Power in Creative Services
ShyftUp: Harnessing the Power of User Reviews in ASO
Before You Go
Google Play Store has introduced a new enhancement to its Custom Store Listings (CSL) feature, allowing developers to create specialized CSLs targeting inactive users. Although a significant addition, it's noteworthy that this capability hasn't been rolled out universally to all developers yet. Lucia Menteanu from the ASO Stack community has shared a potential workaround for those who don't have direct access to this feature. By visiting a specific link, developers can fill out a form, possibly granting them early or alternative access to this updated CSL functionality for inactive users. Developers interested in capitalizing on this opportunity to better engage with their inactive user base should consider following this link.
Explore other recent articles