In this ASO Monthly series, the Phiture team reflects on the previous month and sheds light on new trends in app store optimization, algorithm changes, insights into conversion rate optimization, and tool updates.
NB: Phiture is hiring! You'll have the opportunity to join Phiture and help us lead the way in mobile growth. Check here for current positions.
This update was written by Peiyi Lin, Junior ASO Consultant at Phiture.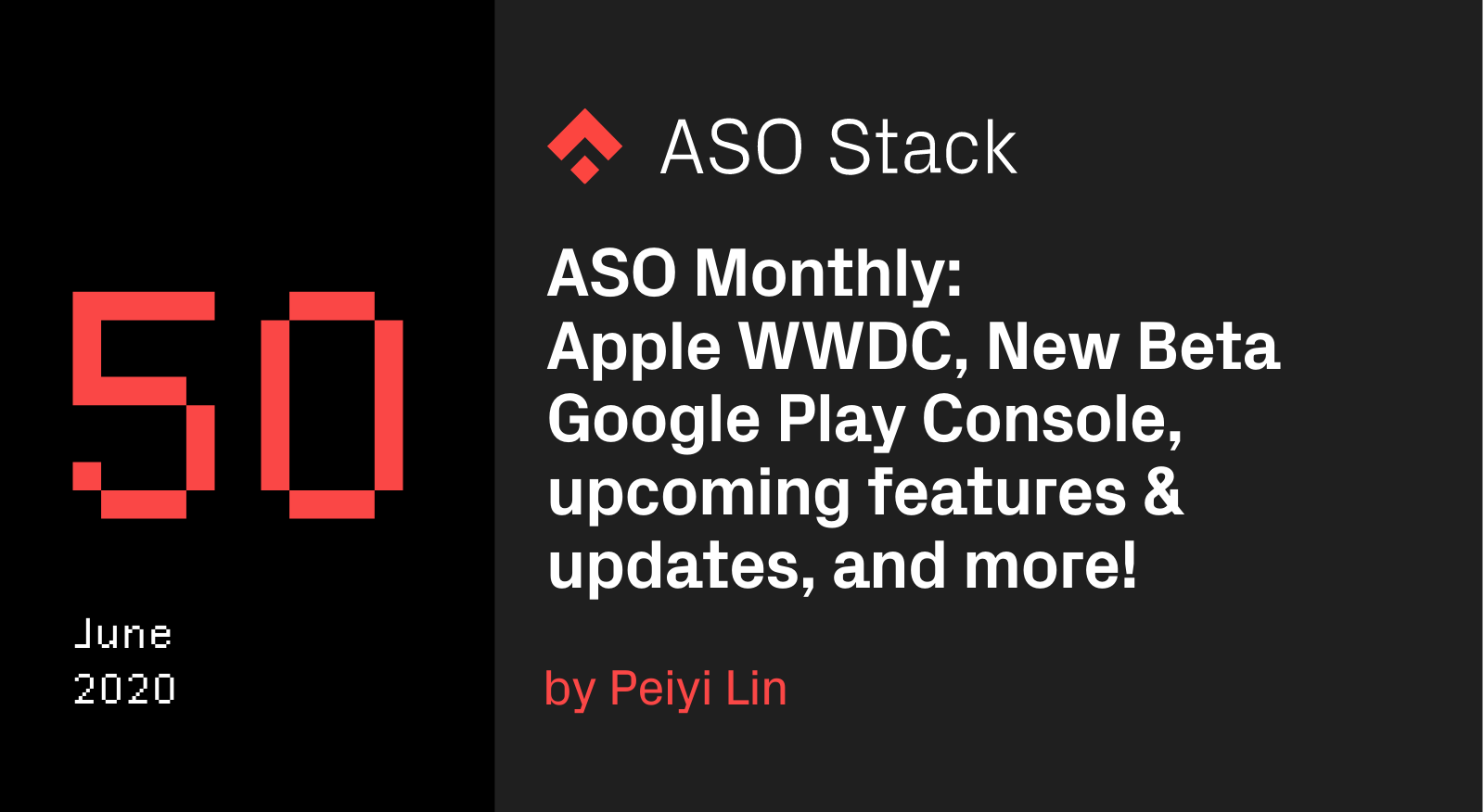 ASO Conference 2020 online video recordings are out now!
If you missed out on the ASO Conference 2020 hosted by Phiture on May 13, you can catch up via online recordings with added slides. Take a look here for the most exciting strategies and tactics in various areas from numerous ASO rock stars and industry experts. 
8th June —Google Play's Custom Details Page (CDP) 
The Google Custom Details Page will match the first impression seen in the ad in two ways: first Screenshot (image or video) and the short description. While Google is actively working on the custom details page, it is always good to think in advance about how it may affect your work and see how it will bring paid and organic app marketing closer together. According to yellow Head, since this change does not apply to organic audiences directly, the strategies for ASO should remain the same. (Source: yellowHead)
June 10 — The new beta Google Play Console has been introduced, along with the Android 11 Beta launched

Among the new/updated features, the most insightful and in demand for ASO is the country/region or language breakdowns in major KPIs in the Acquisition Analysis. 
There are a few significant changes in the acquisition report that are both beneficial and problematic for ASO practitioners:
Time series graph

enables you to understand the daily trends at a glance.

Advanced filters not only

break organic installs down into search and explore in the levels you filter by but also apply to language, search teams, and UTM sources/campaigns, as well as both main store/custom store listings.

In the classic console, the acquisition report divides acquisition channels into 6 groups for store-listing visitors and first-time installers; the new console only does so into 3. The tricky part for ASO practitioners is that the Google Play search metric includes acquisitions from Google Ads, and thus volume can be heavily affected by the activity in Google Ads.

The metric in the new acquisition report is named "Store Listing Acquisitions"

, which only counts "acquisitions that happened shortly after visiting the store listing". In other words, we can foresee a discrepancy between first-time installers and store listing acquisitions filtered by new users.
For further new beta Google Play Console analysis on conversion, store-listing experiments, in-depth info on Android vitals, and more our ASO Specialist,Adzsa Hatano, has summarized the must-knows for ASO in her latest published article.
June 11 — More chances for Android games to unlock installs
The Google Play Store and its other services now allow game developers to better market your game and expand audiences by introducing three features. 
The new beta Google Play Console

includes a renovated pre-launch workflow and the release of auto-install for pre-registration campaigns that can help gaming apps maximize their early installs. 

The

Google Play Instant games

program offers the opportunity for small-file-size games to grow their audience and business by packaging their full game. The featured games on the homepage of the

Google Play Games app

are able to unlock hundreds of millions of active users globally.

Google Play Games have built new friends system services to help players find and play with friends across Android games easily. You can

apply for the preview

to have your game surfaced in new clusters in the Play Games app. 
June 15 — Apple revealed its sales and billings amount:  $519 billion in 2019
Apple's App Store ecosystem facilitated $519 billion, and the highest value categories were mobile commerce (m-commerce) apps, digital goods and services apps, and in-app advertising.(Source: Apple Newsroom)
June 16 — Apple redesigned the App Store Connect portal and is ready for mobile devices
Apple has silently redesigned the App Store Connect interface, and the fresh new look applies to the latest guidelines from Apple, with bold text and fewer colors. In addition, the App Store Connect website has been optimized to enable enhanced viewing and use on iPhone and iPad, something that proved difficult in the past (Source: 9to5Mac).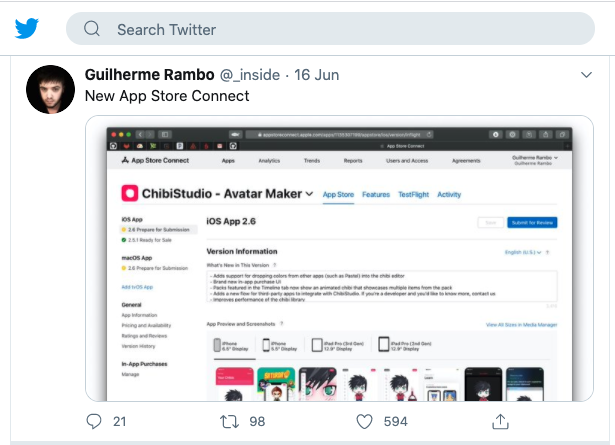 June 22 —First virtual Apple WWDC 2020, news in ios 14 and the ASO related updates
According to the sumup article from AppFollow, the news for ios 14 and the ASO-related updates are as follows:
Collection

cards will show in the detailed view: After the updates, the collection card in the search results will show two apps instead of one. The new change might potentially decrease the organic search installs that you ought to have while the collection cards are available for thousands of popular search terms and appear to users as organic search results.

Typo strategy might no longer work after the update: In iOS 14, the App Store will fix the typos automatically and show the correct search term result.

Auto-complete for search terms and scrollable search results: The App Store can now fill out the search terms automatically and the search results are now scrollable for users.


Screenshot by Ilia Kukharev

Product Page update: The design for the product page looks similar to the Apple Arcade game page. The brand new Privacy card is now showing on the product page, so users will know the data that the app will request to use for its operations.

New App Store Review Processes: From this summer on, you can contest the guidelines if your app is rejected from the App Store. Moreover, for apps that are already on the App Store, bug fixes will no longer be delayed over guideline violations except for legal issues. But developers will need to tackle the violations before their next submission (

source: Apple Newsroom

).

Families can now share subscriptions and in-app purchases with a single App Store purchase (

source: iOS 14 Preview

).

Apple Arcade features: You can now see friends playing recommendations and the on Apple Arcade and Games tabs, and personal goals and milestones can be seen on Apple Arcade game pages (

source: iOS 14 Preview

).
June 23 — Google Play Store provides new, frictionless subscription promo code redemption to unlock users outside of the app. New payment method: Paying with cash is available in Indonesia and Malaysia.
The Google Play Store has launched a new, frictionless redemption flow, and now users are able to redeem the codes, purchase the subscription, and install the app in the Google Play store in a few simple steps. While the subscription begins outside of the app, it should be noted that this feature will only be available to developers using Billing Library 2.0 or higher.
Users in Indonesia and Malaysia can now easily pay for one-time purchases in cash at over 50,000 locations in local leading retailers. Pending transactions will be available soon for all developers and can help to unlock potentially new buyers.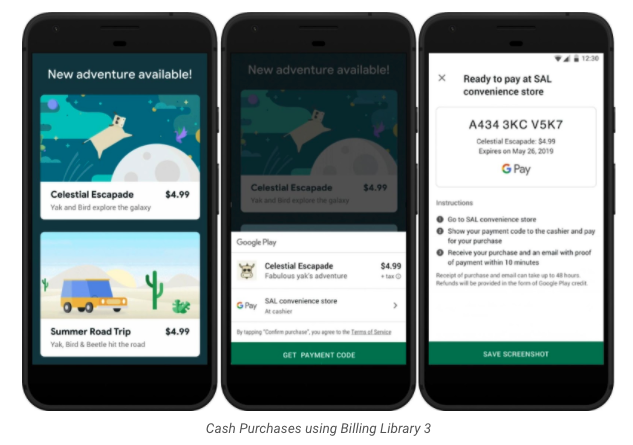 Upcoming events in July and the beginning of August, 2020
2nd July — ASO & UA in 2020 (online)
20th-24th July — White Nights Conference (online)
4th-6th August — Game Developers Conference Summer (online)
10th-12th August — ContentTECH Summit (online)
Tools updates
Apptweak: 
Featured apps function is available for both the Apple App Store and Google Play Store.
Brainstorm list generator feature is capable of building your app's keyword list in just a click.
New Benchmark feature allows you to add competitors directly from the peer group.
Revamped Top Charts feature can now compare charts in different countries and view the top chart's history.
Mobile Action:
Ad Intelligence Updates can help with uncovering your competitors' in-app ad strategies.
ASO Desk:
New tools within Keyword Analytics to collect the semantic core: 
Missing Competitor Keywords — for quick analysis of competitors' search queries.

Apple Search Ads Suggestions — search query recommendations from the Apple Search Ads ad network.

Text Analyzer — analysis of any app's text description.
Sensor Tower:
The addition of regions to the Top Apps feature in the Store Intelligence platform will make the top apps breakdown by regions easier.
Interesting to read (and listen)
Mobile Growth Nightmares Episode 11 — Recorded at APS Berlin 2019 with Belen Caeiro from Babbel and Dora Trostanetsky from SoundCloud
Apple reimagines the iPhone experience with iOS 14
Apple Just Crippled IDFA, Sending An $80 Billion Industry Into Upheava
EU Commission to investigate Apple over anti-competition claims