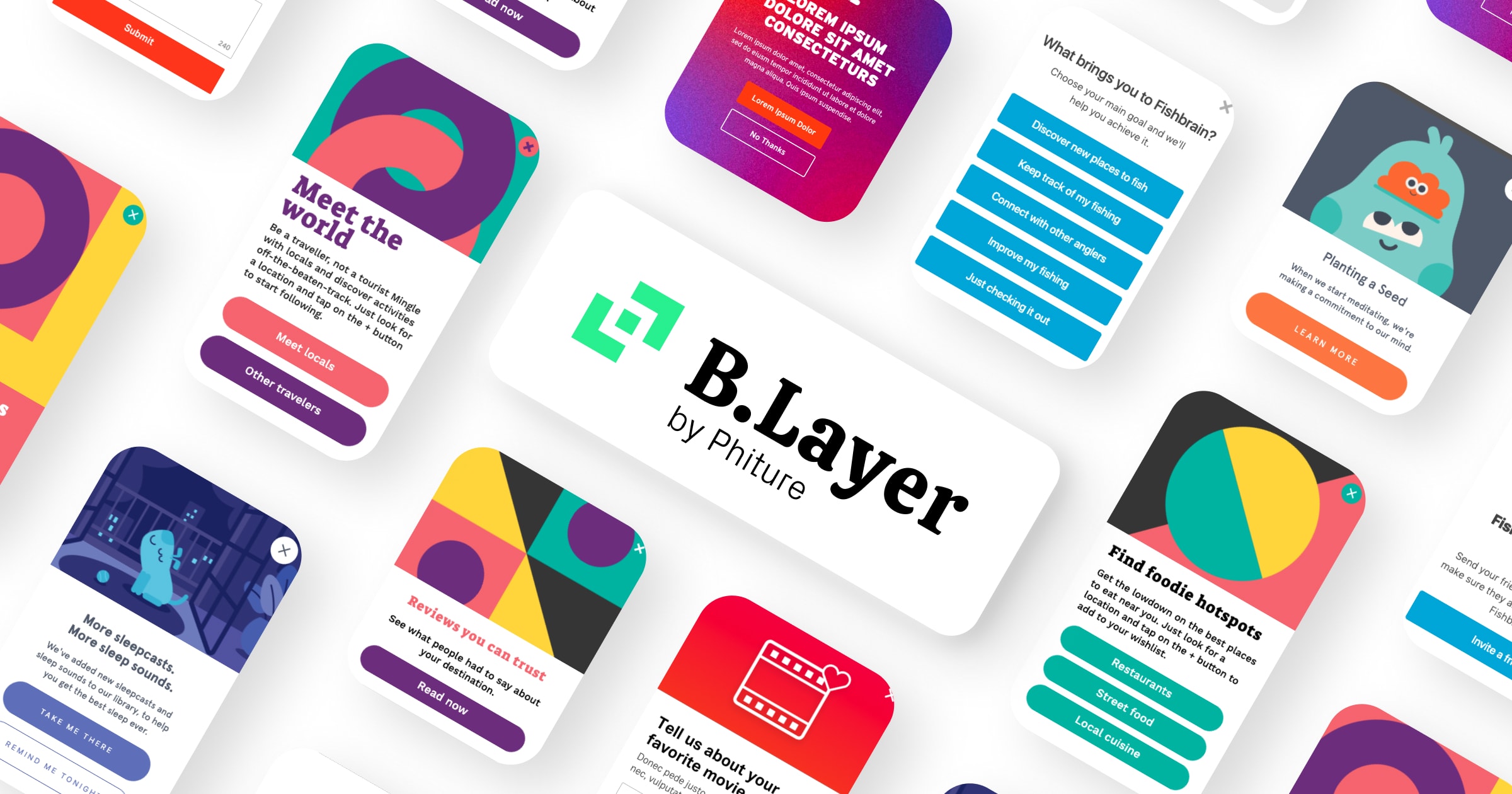 Created by Alex Gorius & the Phiture Growth & Retention Team, B.Layer is a free extension for Braze that empowers CRM marketing teams with the tools needed to create custom in-app messages, without coding. 
In-app messaging is one of the most powerful channels available to mobile marketers when it comes to driving customer retention. When optimized, they enhance the user experience significantly, providing useful information, assisting with onboarding, and generating strong affiliation with your brand's identity. Understanding their impact isn't the problem; most often, it's finding the time and resources needed to develop the hefty design and coding requirements that come with launching impactful in-app messaging campaigns. Now, with the development of B.Layer, a free extension for Braze, you can exercise more creative control over your user lifecycle strategy and deploy fully personalized, custom in-app messages with lightning speed, and –– wait for it –– without a single line of code. 
B.Layer is a free, game-changing tool that empowers every member of your CRM team with the ability to conceive, craft, and launch engaging in-app messages, totally compliant with your brand guidelines, without ever having to consult your product developers.
"How, you ask?" With easy-to-use template-building tools that let you craft custom modals and full-screen in-app messages from scratch, exactly how you want. Designed to enable seamless integration with the Braze dashboard, it's a streamlined in-app message design studio that lets anyone create beautiful, native-looking in-app messages. 
How does it work?
The user-friendly interface makes the whole process clean and seamless. Select the type of message you want to deploy; import your desired graphics, colors, and fonts consistent with your brand's identity; create your CTAs; craft your messaging, and voila –– just like that you've got fully branded, personalized in-app messages ready to go. In addition, real-time previews of your designs let you see how the final output will look for the user when displayed on a smartphone. Once you're happy with what you've created, you can deploy it via Braze in a couple of clicks. 

Why do I need it? 
B.Layer is already enjoyed by more than 20 app publishers, empowering their teams to launch considerably more sophisticated, engaging, and error-free in-app message campaigns than normal. Due to the increased speed at which new message variants can be created, teams that use B.Layer are able to deploy 4x more AB Tests on average, leading to more uplift through increased iteration. CRM teams no longer need to rely on frontend developers, which reduces costs and saves time, so they can roll out impactful, scalable in-app messaging campaigns rapidly, free from external dependencies. 
From Headspace: 

"Phiture has reduced our campaign production time by over 80% by introducing us to B.Layer. It's incredibly easy to design and build custom modals that match our brand's voice. B.Layer allows us to get out of the weeds and straight into the marketing!"
Other companies such as Fishbrain, Burner, and Blinkist have reported seeing a significant uplift in customer opt-in rates and overall engagement since integrating B.Layer with Braze.
Across the CRM marketing spectrum, in-app messages provide a powerful channel to increase monetization, activation, and engagement. Companies that use B.Layer produce higher-quality in-app messages, covering more sophisticated use cases, much faster than they could without it.
Where do I sign-up? 
The freemium version of B.Layer offers unlimited usage, two templates for standard modal in-app messages, plenty of custom fonts, and full access to the studio parameters, so you can adapt message templates to suit your needs. The paid, premium version offers more templates, increasing the variety of in-app messages you can send, such as multi-screen messages and surveys. There are additional templates to choose from, and you can access media queries and JavaScript just in case you ever need to modify your designs manually. Premium subscribers also have access to customer support and can look forward to regular, powerful updates at no additional cost. 
To Round-Up
Endorsed by Braze and employed by a growing number of global companies, B.Layer is an essential tool that meets the demand for automated CRM services and enhanced creative control in the rapidly changing digital marketing space. From conception to deployment, it allows CRM teams to own their in-app messaging marketing campaigns, so there's no need to wait on product developers to get the ball rolling. 
If you'd like to check out the tool for your app, feel free to get in touch to arrange a demo
Get a freemium account
WANT TO GROW YOUR APP?
---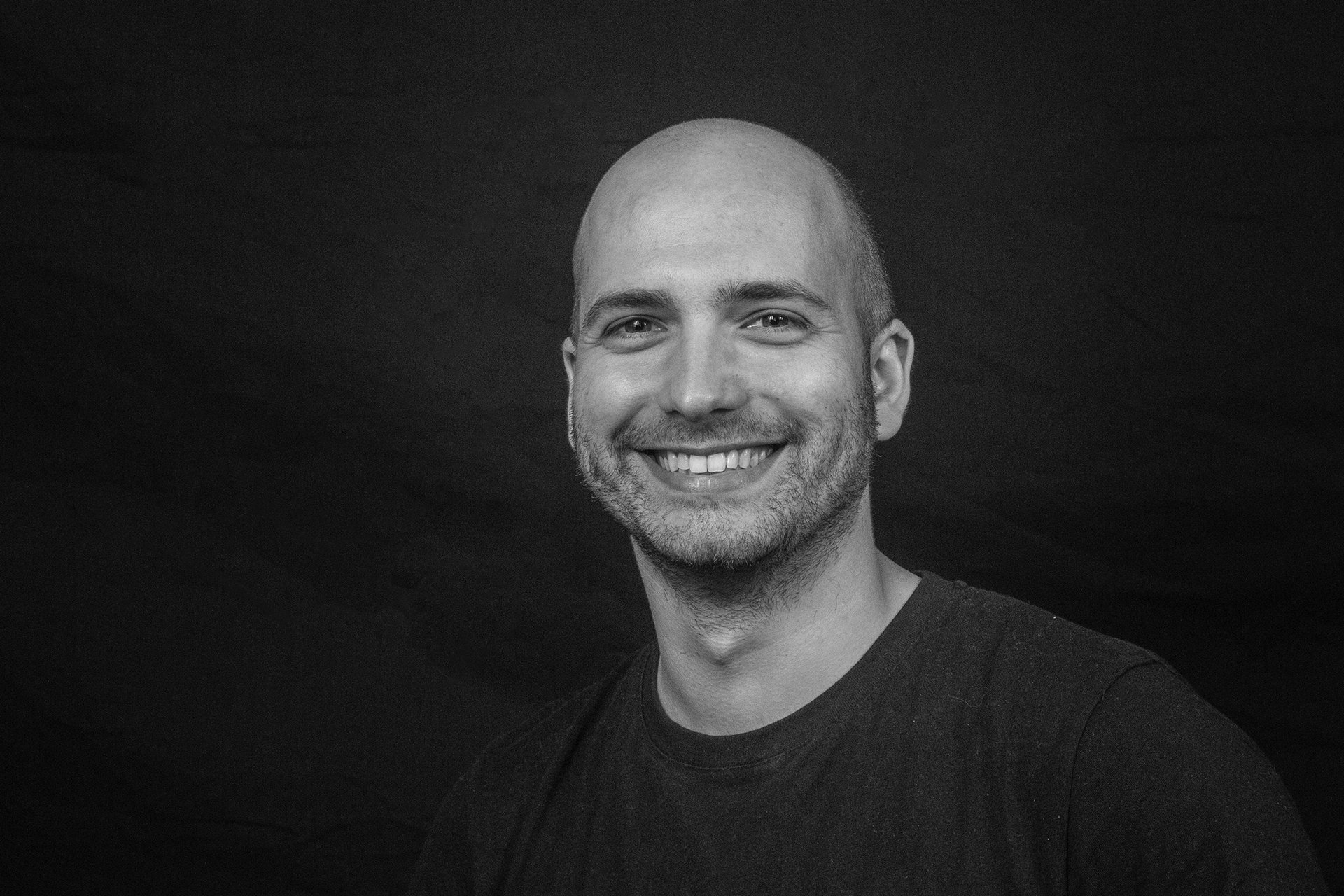 Senior Mobile Growth Consultant & In-App Messages Expert at Phiture
All author posts
You've probably noticed by now: many…
---
June 9, 2020


by Shamanth Rao
With an ever-growing team across more…
---
March 31, 2020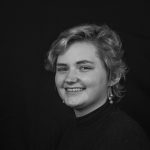 by Rachael Davies