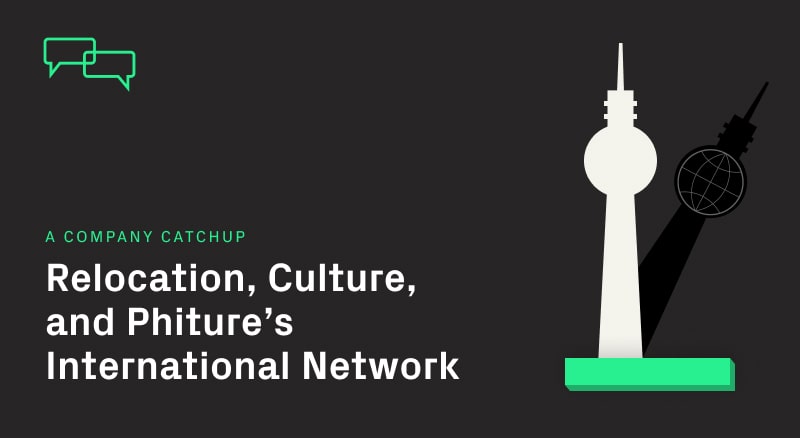 Since being founded in 2016, Phiture has grown exponentially and been officially touted as one of the key rising players in the mobile growth industry. Copywriter Nicholas Fraser and ASO Consultant Parv Bhargava catch up and muse over how the company owes much of its success to its international team while talking business, culture, and what it's like relocating to Berlin. 
It's a regular day at the Phiture office –– or at least as regular as is permitted during COVID time. There are a handful of people sat at their desks ruminating over client reports, and the groovy 70's disco rhythms rolling out of the sound system are occasionally layered with the inviting rumble of grinding coffee beans. I'm sat with Parv Bhargava, an ASO consultant here at Phiture, and our conversation fixates almost immediately on Jaipur, Parv's hometown.
In nearly every way you can imagine, Berlin and Jaipur are worlds apart. Imagine sweltering heat, dusty smog-filled streets heaving with battered rickshaws and roaming livestock somehow entwined with majestic rose palaces, shimmering lakes, and crowded markets flowing with fantastic-colored textiles and sumptuous street food carrying the mixed aromas of perfume and spice –– typical scenes in the alluring, enigmatic pink city.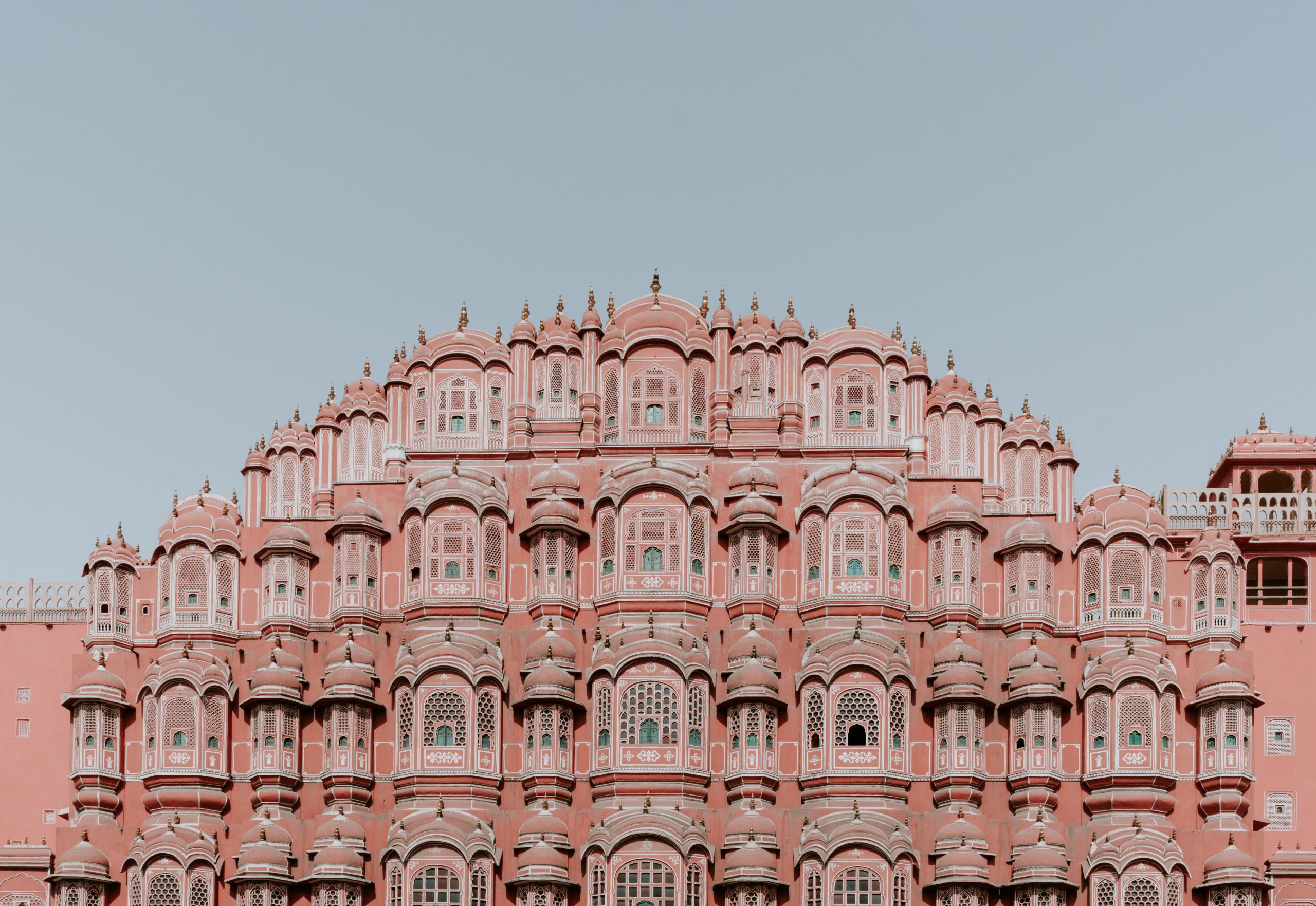 "I enjoyed growing up in Jaipur (…), but the curiosity of living abroad and working with international minds has always been there." 
Parv was identified as an exceptional engineering student very early on and was picked up by the Indian Defence Research and Development Organization. But after being exposed to the world of marketing at JECRC University in Jaipur as the head of the sponsorship department, he landed on a different path.
"I preferred using my strong communication skills and technical data-analytics acumen over the ECE engineering I had been used to. I decided I wanted to stick with it."
After graduating, he excelled in his first full-time digital marketing role in Pune, South India, displaying a natural affinity for data analytics and understanding the human behavior that underpins user journeys in the tech space. A curiosity to learn more about the different niches in digital marketing led him to his first ASO-focused role in Delhi, where he was put through his paces and became knowledgeable about the nascent field. It was here he first heard the name Phiture. 
The ASO Stack Slack Channel, an international, knowledge-sharing community for ASO practitioners to share their insights, formed part of his early training and was how he first got in contact with some of the team in Berlin.  
"The ASO Stack Channel was a really important platform for my career development. My insights about trends in the Apple App Store were picked up and mentioned in ASO Monthly #43, by Andrew Hart. That's how the whole thing started." 
For most of us, taking on a new role in the same city is a daunting enough prospect: relocating halfway around the world into a culture completely removed from your own is a heart-stopper. When I asked Parv what it was like, his answer was surprising. 
"The HR team at Phiture made the transition really smooth. The interview process was challenging –– just over two months altogether –– however, once I accepted the job offer, they handled everything from my visa requirements to my healthcare and all my appointments." 
Aside from the customary culture shock –– a rite of passage when you relocate from west to east or vice versa –– settling into the role at Phiture has been an invigorating experience for Parv. He was given a first-class onboarding courtesy of Phiture's leading consultants and found the work environment here at the office a decisive shift away from what he was accustomed to. "The working style is different in India: people devote their whole lives to their jobs. I really like the work-life balance here. Plus, the atmosphere at Phiture is warm and friendly; I felt like a valued member of the team right from the start."
As no stranger to the start-up environment, Parv has found Phiture's innovative approach towards using automated marketing software to be a real game-changer. "One of the main pain points faced by marketers is the day-to-day leg work that comes with the job. By building our own in-house data analysis tools and using quality project management applications, we do a good job mitigating a lot of this, so I have more time to focus on tasks that bring more value to our clients, like looking for important market trends and carrying out competitor analysis."
The digital start-up scene in Berlin is just as dynamic as the mobile growth industry. Things often move at a frenetic pace, and staying ahead of the curve is a constant work in progress. At Phiture, however, senior management and HR take special care to ensure staff balance work and pleasure. The flexi-time policy allows employees to take control of their working hours and remote work is entirely optional –– a great recipe for a happy workforce. 
Berlin is also renowned as a city where anyone and everyone is free to express the more off-beat shades of their character. "You can be Michael Jackson one minute and Katy Perry the next, and no one bats an eyelid. It's great: I love how everyone feels free to be who they want to be," chuckles Parv as we both laugh over the thought of an MJ KP moonlight act. It's a liberating experience that draws so many young creatives to the city and is something you feel here at Phiture also: everyone is encouraged to bring their true selves to work. 
For a company that operated from a small backroom office with a handful of workers but a few years ago, Phiture's rate of growth and influence in the industry has been rapid. Thanks to the desire of the management and HR department and their willingness to pull out all the stops to get the right people on board, regardless of where they may be hiding, the Phiture team is now 53 strong, with over 30 nationalities and 20 languages spoken. Unbound by geographical borders and driven by a desire to become the number one player in the industry, it looks as though the sky's the limit when it comes to Phiture's future growth. 
If you're interested in joining our international, friendly community, check the job openings and let's start chatting.
Parv is a certified Facebook Blueprint professional and holds various Google certifications.  Adept in delivering large-scale digital strategies for clients across paid and organic marketing verticals, he's offered his thought leadership in ASO Monthly #46 and an article titled App Store and Play Store Guidelines: A Bite-Sized Guide to the Do's and Don'ts for ASO Practitioners since working at Phiture.