In the ASO Monthly-series by ASO Consultancy Phiture, we reflect on the previous month and shed a light on trends in app store optimization, algorithm changes, insights in conversion rate optimization and tool updates.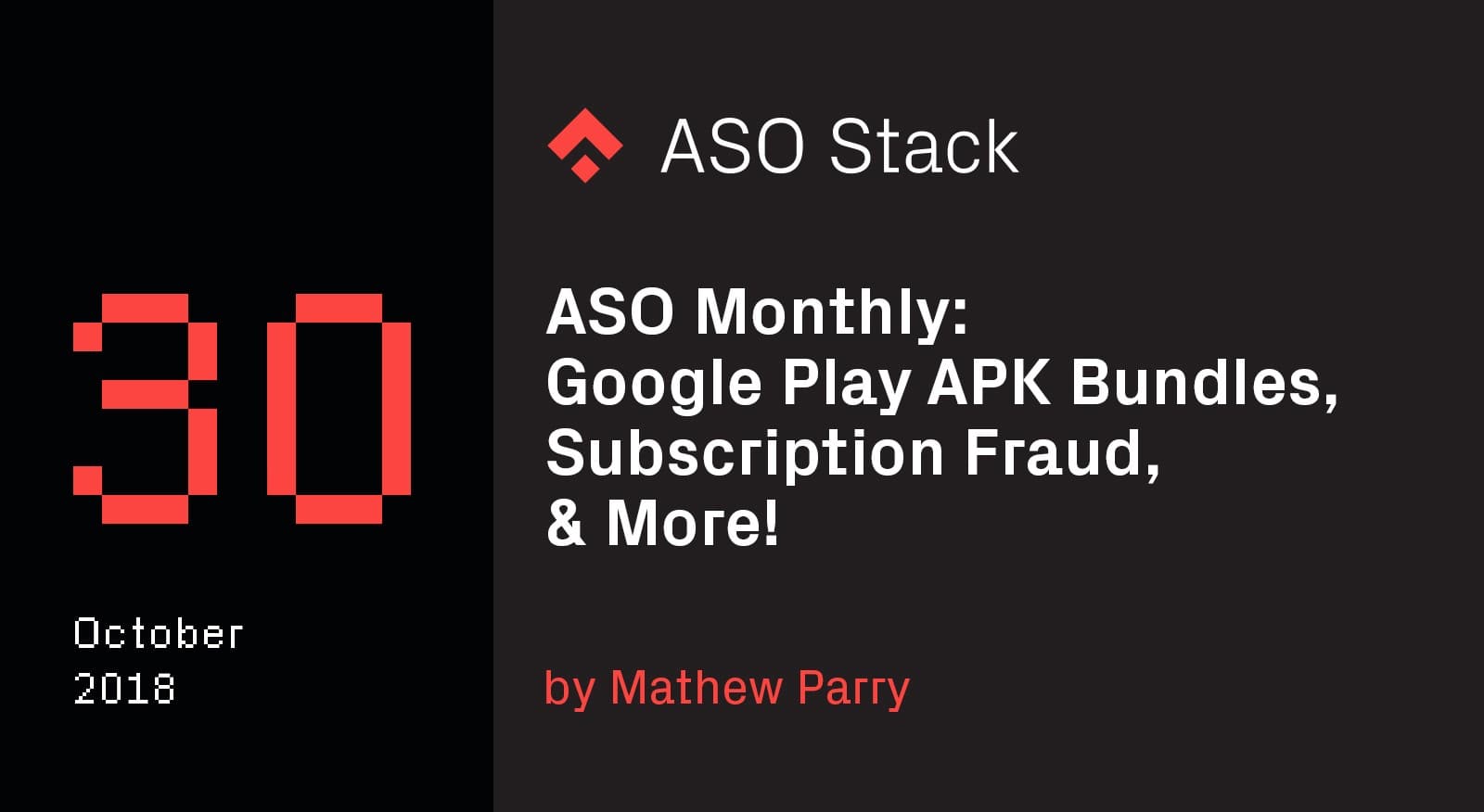 Subscribe to receive the ASO Monthly via email.
This update was prepared by Mathew Parry, an ASO consultant at Phiture. He helps companies with optimizing their apps for both the App Store and Play Store through ASO experimentation & keyword optimization processes. Previously he worked across a range of industries in marketing and account management including businesses such as; SumUp, The Skinny Magazine, & The Warehouse Project.
October 4th — Subscription Scams Are Back On The Uprise
Sneaky 'utility' apps were considered to be on the scammers' list this month, with subscriptions stealing from $156 — $4700 per year from users. Apple had promised to pay closer attention to subscription apps last year following the deletion of a VPN app scamming $80,000 a month from users. You can view one of the apps in the video below to understand how it got away with taking money from users without them noticing. There is also a comprehensive list of all the apps here. (Source: John Koetsier — Forbes)
Source: HolaWorld, Youtube
The app from TinyLab has since re-worked their subscription acceptance functions to clearly identify costs to users. Not all apps who were found to be scamming got off so easy. As can be seen below, Apple began to crack down on the scamming issue on the 17th October, following extra fuel by Sarah Perez from TechCrunch.

The notice Apple is sending to developers who have potentially problematic subscription flows. Source: John Koetsier, Forbes
This also appears to have coincided with the App Store removing in-app purchase information and prices as an expanding item in the "Information" section of an app listing. Flagged by

Thomas Petit

on the

ASO Stack Slack

channel on 28th October,

Luca Giacomel

had noticed this being missing for up to a week

(

They can still be found on an apps webpage

).

Developers still have the ability to highlight featured

in-app purchases

in their app listing page, which is now much more visible to users by using bold purchase options displayed underneath the "What's New" section. Subscriptions are also shown in the same way, and they ensure that the fine print is clearly visible. Hopefully avoiding subscription scams in the future.
Update: 1st November — IAPs are now relisted within the information section.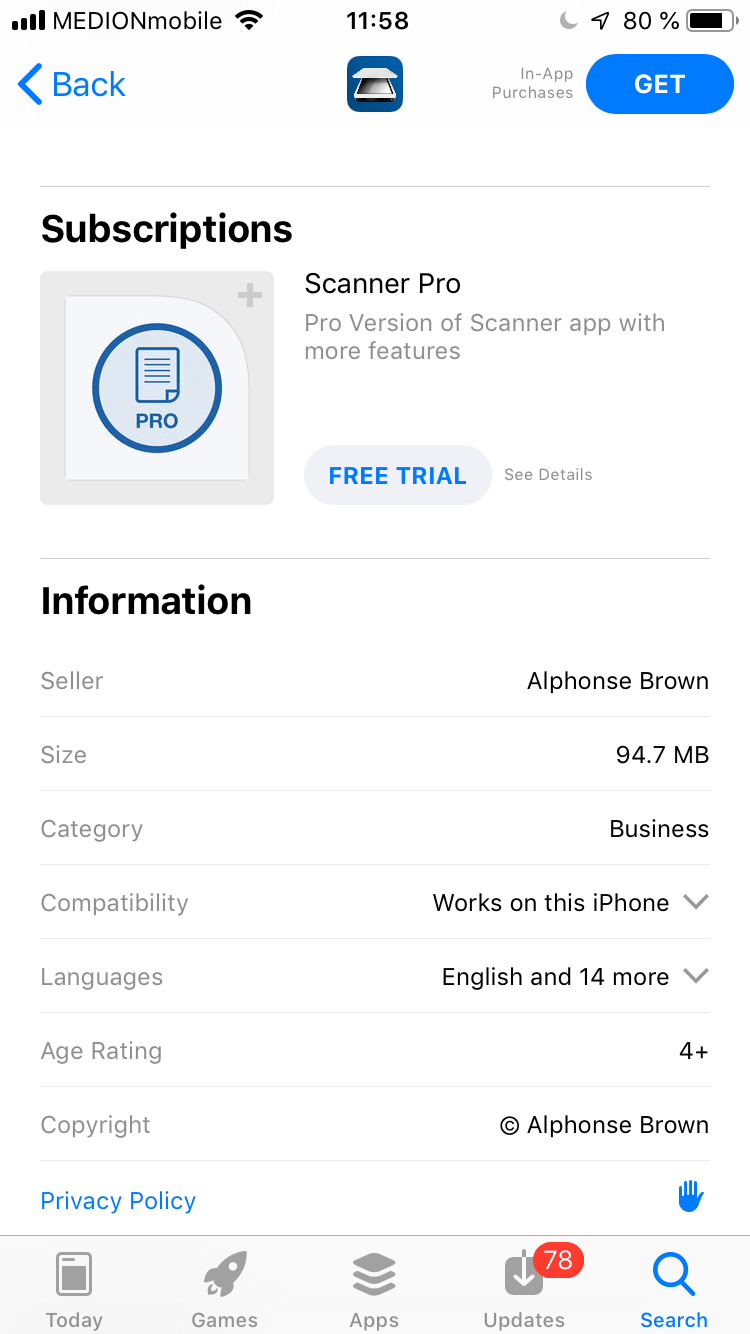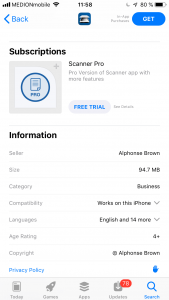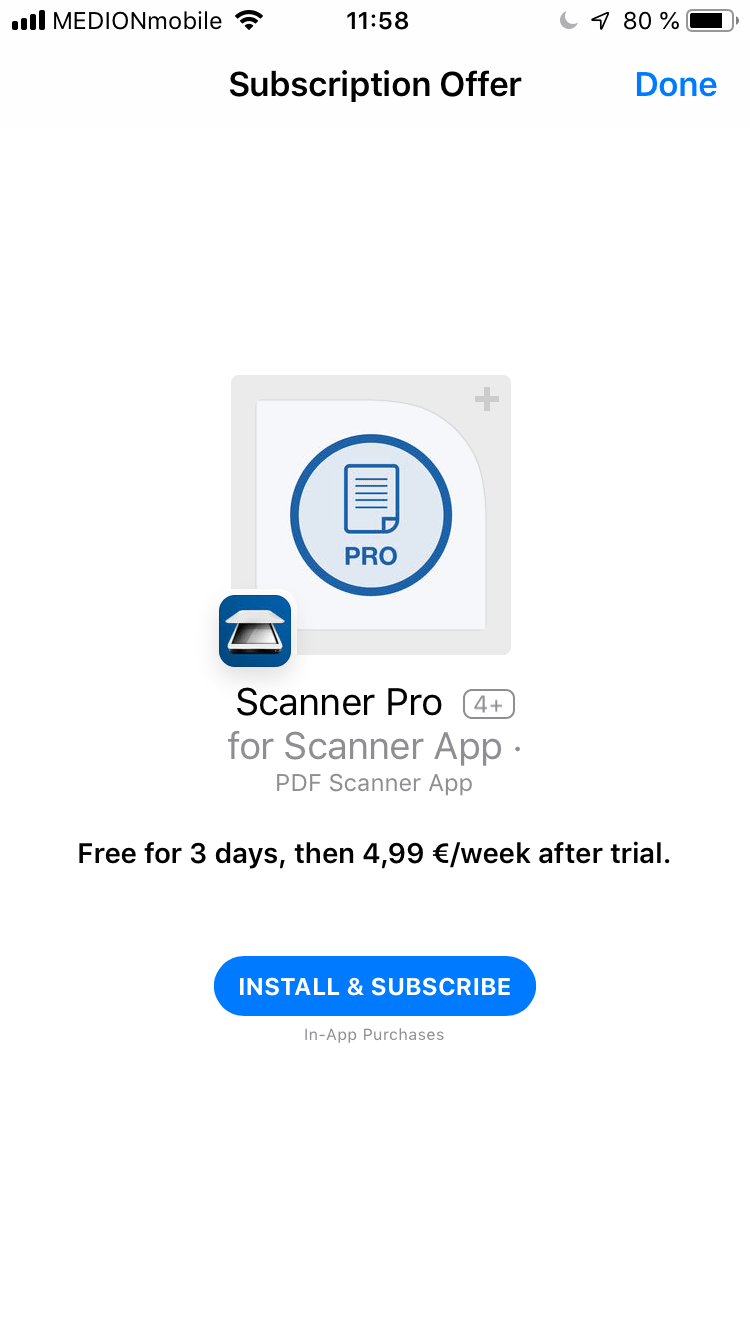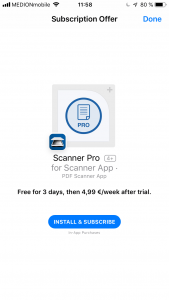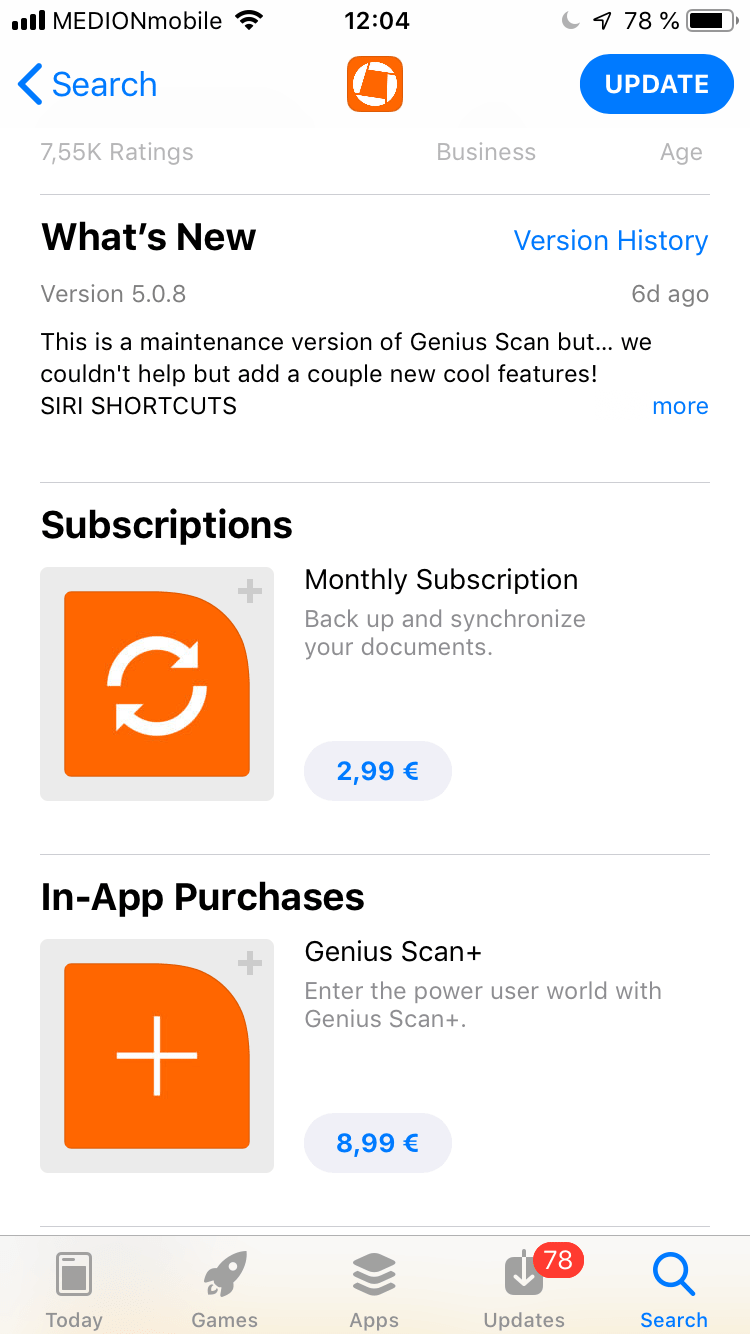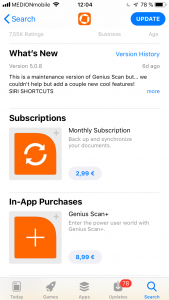 Screenshots were taken in the Apple App Store, by Mathew Parry.
October 6th — Ability to remove apps from the "my apps" screen
ASO Stack Slack member Ilia K. spotted a new update on App Store Connect in which managing apps is now much easier. There is now the option to remove apps from your main view in My Apps, even if they haven't been submitted for approval yet. The removed apps can also easily be restored at any time, as long as another developer isn't currently using the app name.
October 8th — High iOS 12 adoption rate + iOS 12 added to App Store Connect analytics

iOS 12 was installed on

more than 50%

of active iPhones, iPads, and iPod touch devices within less than 20 days of its release at the start of the month. In comparison, it took iOS 11 a month to hit this milestone! iOS 12 is also proving to be much less troublesome and new feature releases are coming, to incentivise even more Apple device owners to download.

Apple updated

the information on October 29th, showing that now 60% of all devices are using iOS 12.

It had also taken a couple of weeks for iOS 12 to appear in the App Store Analytics, but Agata jajszczyk — from the

ASO Stack Slack

group — duly notified the group of it's addition to the "Platform Version" option.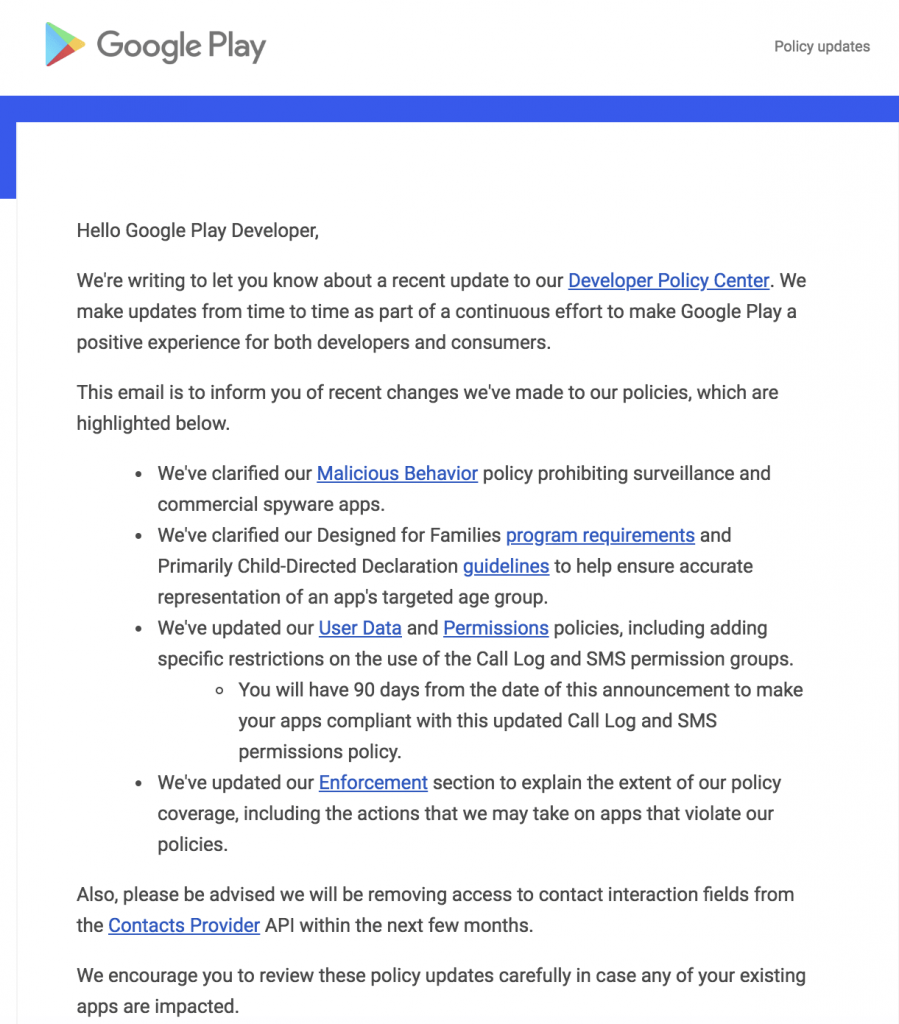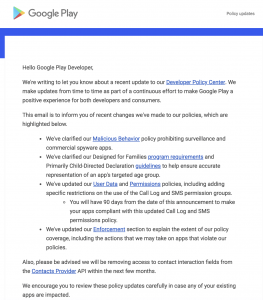 October 8th — Google Play Developer Policy Changes
Updates come out now and again so Google Play can continue growing in a positive direction for both developers and consumers alike. This time around they are cracking down on actions they will take on apps who violate their policies. Including malicious behaviour, user data, accurate target age groups, and permissions
October 10th — App Analytics gone wild
Ilia K.

and others on the

ASO Stack Slack

mentioned that App Store Analytics was showing irregular numbers. According to

Mithun Jhawar

this could have been due to a bug. The data proved to be correct in the CSV exports.

Further bugs with the App Store Analytics were reported on October 19th, showing negative growth amongst other issues, reported by multiple members of the channel.
October 16th — Google Services down!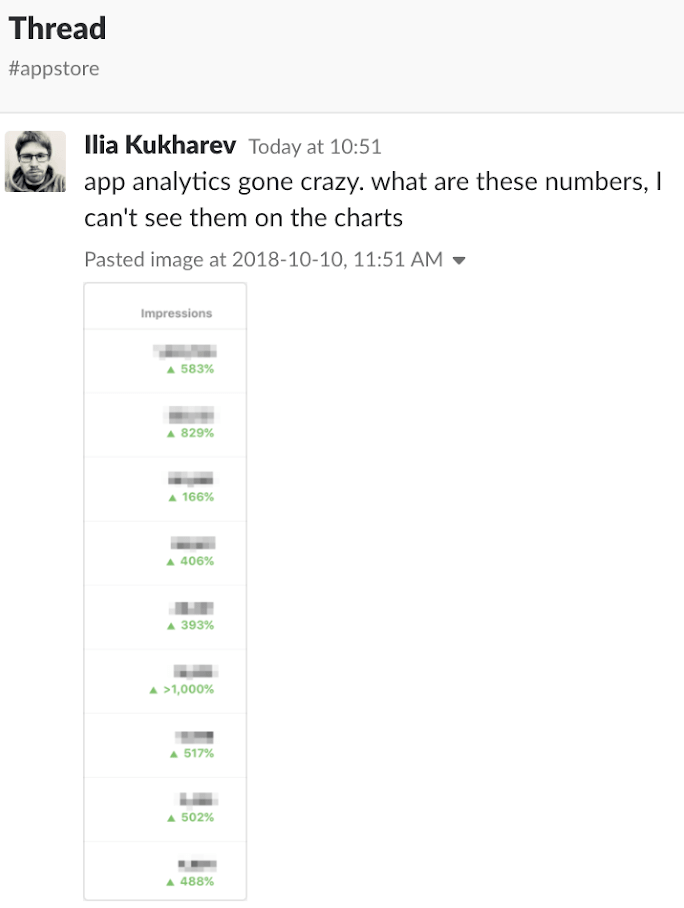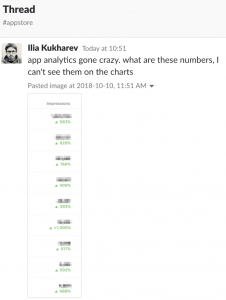 Flagged by ASO Stack Slack member Thomas Petit, the Google Play Store suffered from issues during transaction attempts which could have proved as a loss for some app developers during the hours the service was down. YouTube and other Google services also took an outage at the same time — no official statements have been made.
October 17th — New Google Play Console Analytics
As noticed by Tim Jones from the ASO Stack Slack — you can now look at data for weekly and monthly intervals, on top of the hourly and daily intervals that were already available. These can also be exported via CSV.
October 18th — Immediate in-app updates & Google Playtime Berlin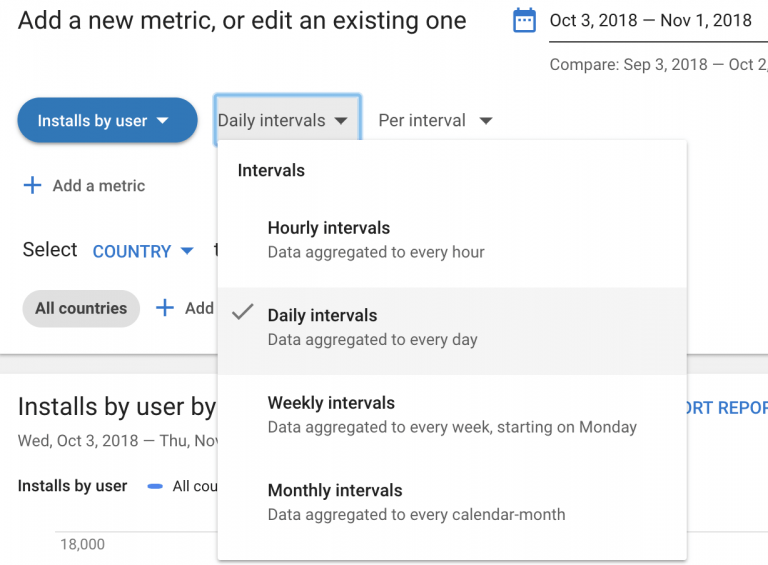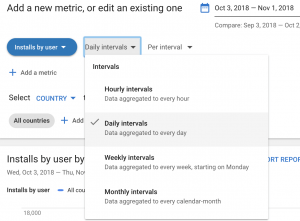 It was that time of year again, where Google pick a venue in Berlin to host Playtime — an event packed with insights to new developments becoming available for app developers/marketers. Plus new gadgets, a ton of tasty food, and wonderful industry folk to network with.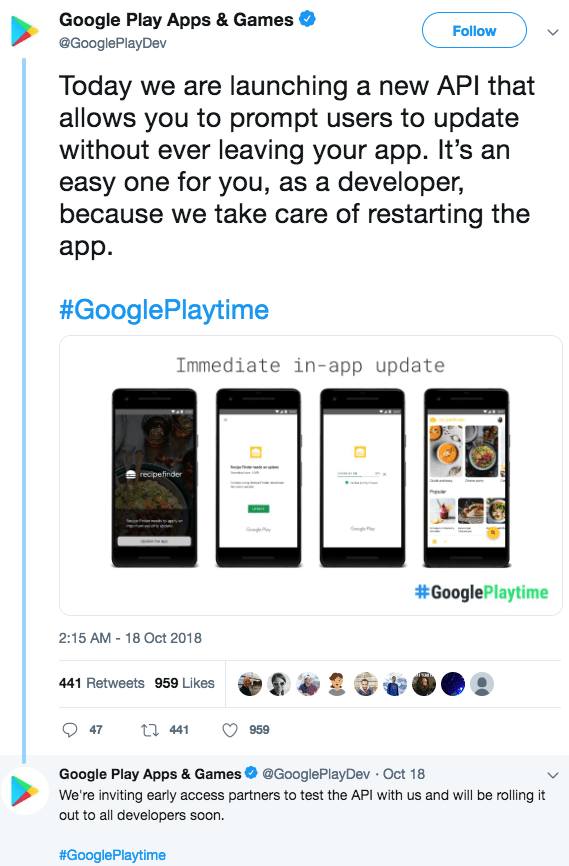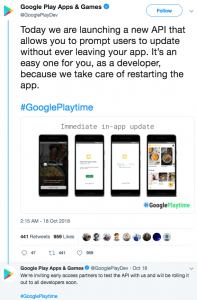 In the early hours before the event, they announced the launch of a new API that will allow users to update without leaving the app.

The Android App Bundle was certainly one of the highlight topics. This allows you to easily deliver a great experience in a smaller app size, using dynamic delivery. Ultimately driving more installs and increasing conversion. They promise an average size reduction of 35%
Other topics from the event include; optimising for sustainable app engagement, winning in emerging markets, developing accessibility for all users and more. `You can find all the recordings from Google Playtime 2018 here.
October 26th — App Store down!

App Store Connect and Test Flight went down for everyone around, as reported widely across the ASO Stack Slack channel, causing delays for everyone. The reports began around midday.
App Store Analytics was still up and running.
App Store Connect returned around 6 hours later, at 17:45 pm.
October 28th — Android Subscription Model
We could soon be seeing the introduction of "Play Pass" to the Google Play experience, a subscription service that would offer access to paid apps for a monthly fee. Discovered in June by an XDA Developer exploring Play Store code.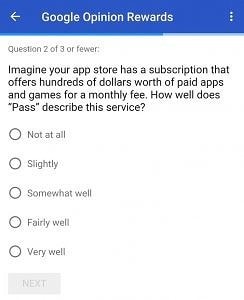 A few days ago, a friend of the developer who uses Google Opinion Rewards received a question (as seen to the left)

asking about subscriptions

 and the use of "Pass" to describe the service.

There is currently not much information available regarding how the new subscription service will work, or when it gets released.
At Google Playtime other new subscription features have been introduced that should become available soon; These features include Subscribe then install, Cancellation Offer, and Subscription Pause. You can apply for an Early Access Pass with Google to see if you fit the requirements.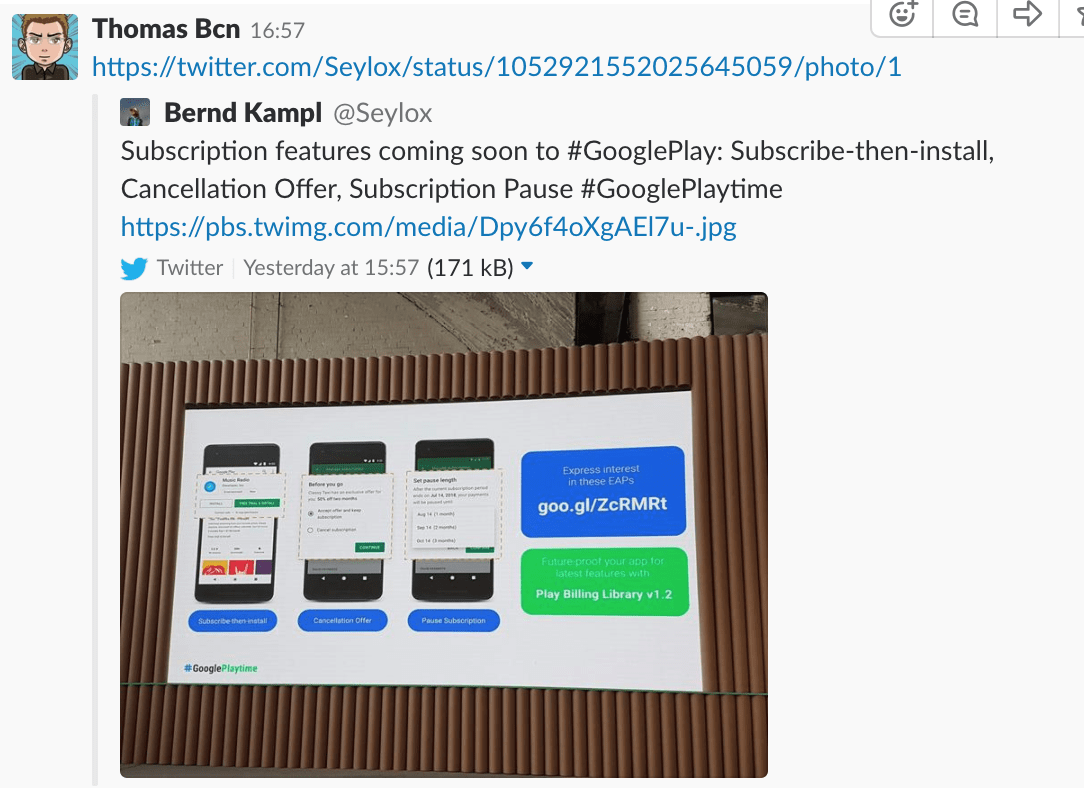 October 29th — Video in Google Play Store now doesn't jump to YouTube
As noticed by ASO Stack user Ilia K., video on the Play Store listing now plays in full screen and returns the visitor straight back to the app page once it has finished. He shared a video that ASO Stack Slack channel members can see here.
Tool Updates
AppTweak — New web extension.
AppTweak — New Ratings & Reviews insights.
AppFollow — Latest 4.0 update.
Interesting reads
Top 10 best blogs & sources for mobile app marketing updates.
How to monetise using google admob.
How millions of Android devices were used to create a multi-million dollar fraud scheme.
Mobile apps to disappear soon..
Thanks, that's it from us for October!
If you like the ASO Monthly series, please click the 👏 button. Also, make sure to follow the ASO Monthly-series.
If you would like to get the ASO Monthly delivered directly to your inbox via email, please sign up above.
Previous ASO Monthly editions:
From Oct 1, Apple will no longer…
---
September 3, 2018


by Maggie Ngai
A glitch in Google Play search results…
---
August 3, 2018


by Aude Boscher