… App Store CVR benchmarks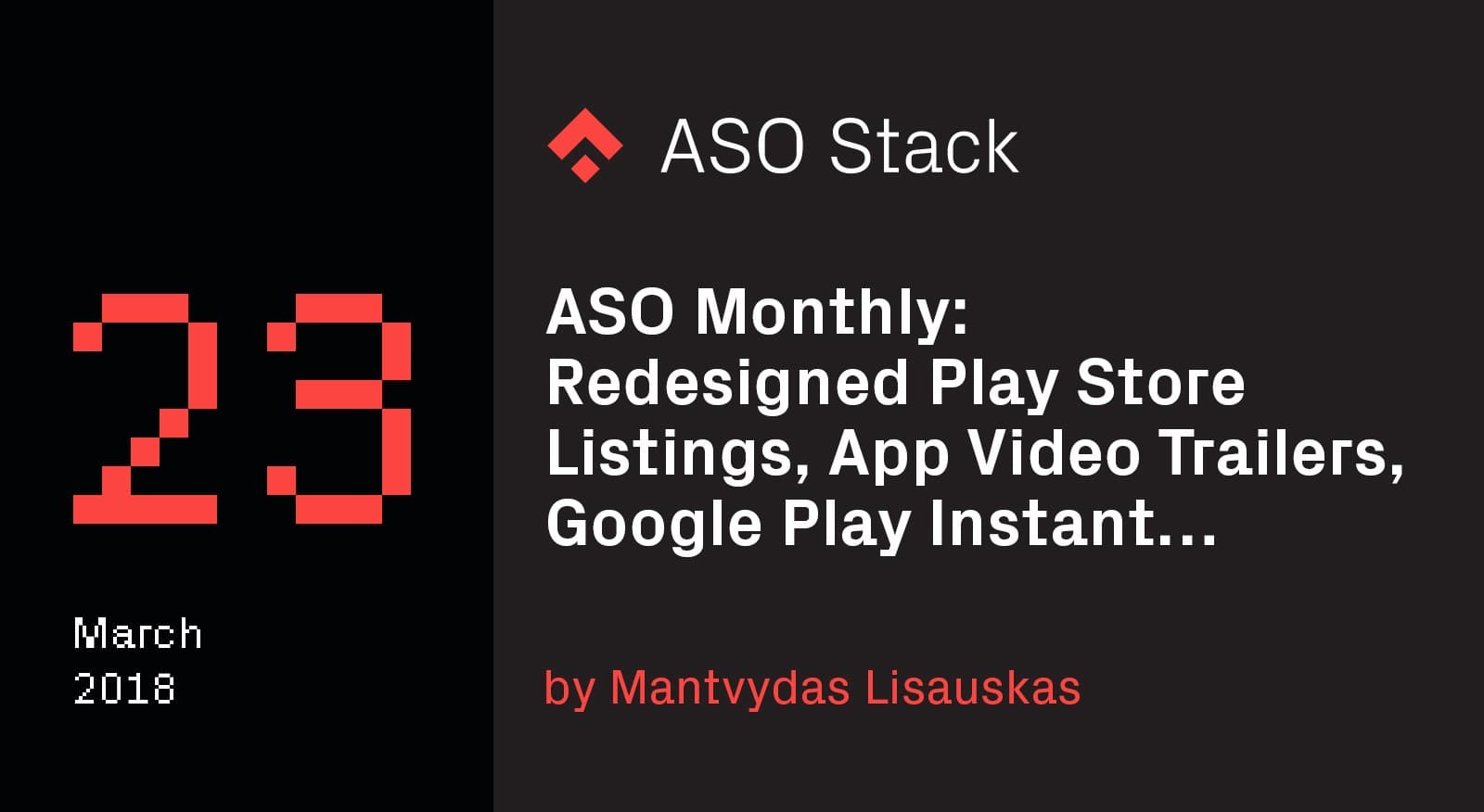 Greetings to everyone! Would like to introduce myself, I am Mantvydas (or just easier to call me Mantas), have been working and researching on ASO topics for the past 3 years. As of now I'm part of the Phiture ASO team and next to optimizing app store presences for our clients, I will be contributing to the ASO monthly series to help everyone be up-to-date on what is happening in the awesome and intriguing App Store Optimization world!
In the ASO Monthly-series by ASO Agency Phiture, we reflect on the previous month and shed a light on trends in app store optimization, algorithm changes, insights in conversion rate optimization and tool updates.
Subscribe to receive ASO Monthly via email.
March 10 — Google is testing a new design for its Play Store app store listings
At the beginning of March, it was reported by GadgetHacks that Google has started testing new designs for their app store listings for various cases. New designs of the listing page are shown to users before and after installing the app (see screenshots). In the latter case when users have already installed an app, they are prompted to leave a rating for the app more prominently.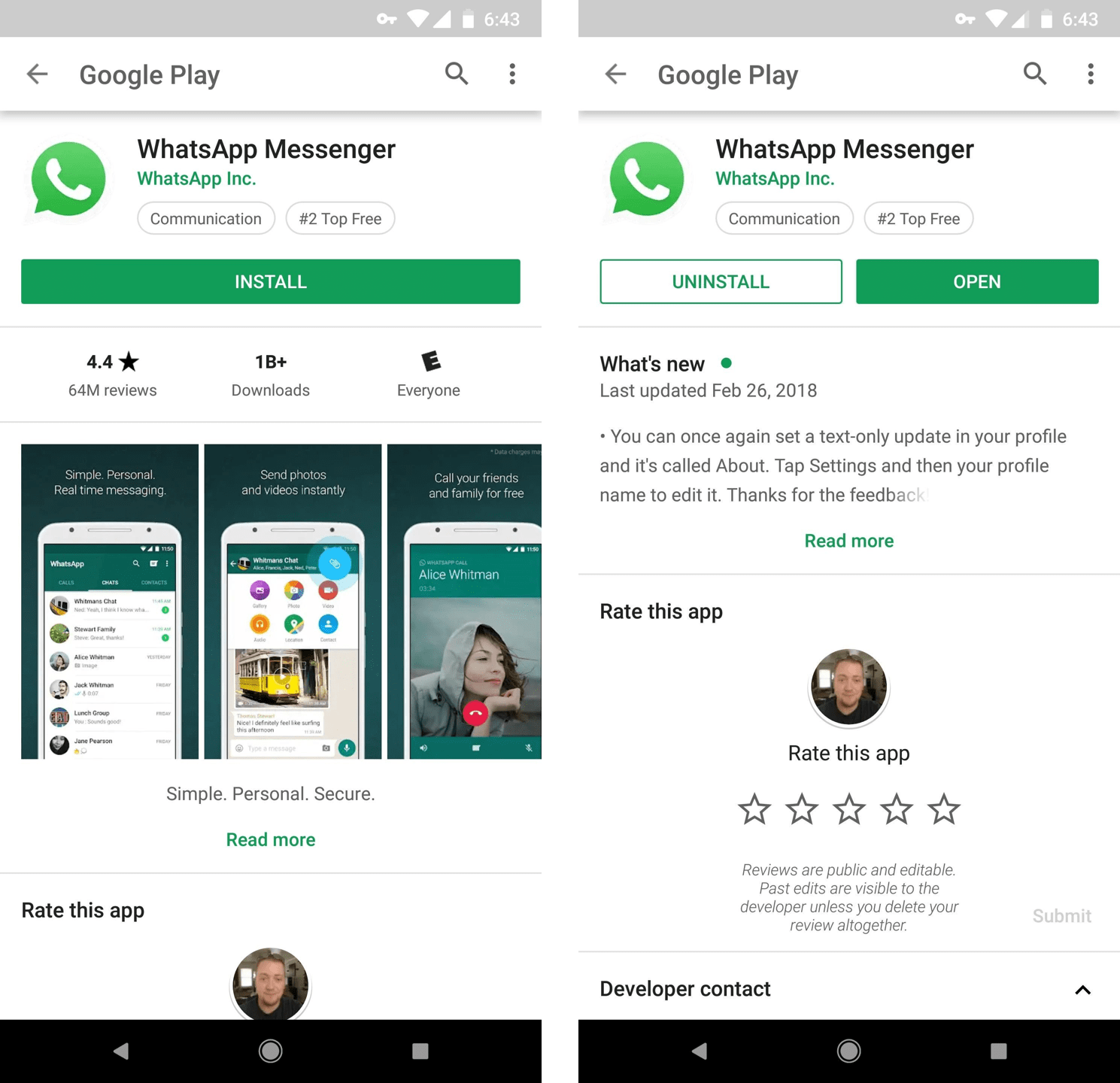 Play Store page before and after installing the page (Source GadgetHacks)
March 12 — Google Play Store enhanced rich formatting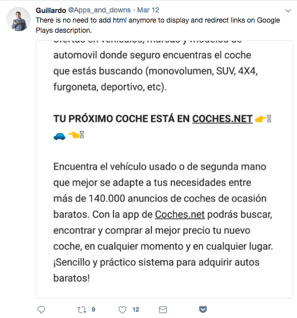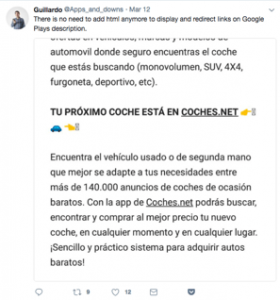 Tweet by Guillardo
A new useful feature has been released for Google Play developers. Redirect URLs can now be inserted more easily into the app long description without adding extra character count with HTML tags. This will definitely help everyone out who would also like to share more information about the app or the business itself on their landing pages.
March 13 — Google Play autocompletes the Search

Google Play screenshot by Timur Taepov via ASO Slack group
Google changed the web search autocomplete suggestions, which now includes the mix of search terms and brand names. This may lead to search score shifts among the search terms. Autocomplete suggestions have been modified for the web search, mobile search remained the same, offering app names with icons for the brand and popular search terms.
March 14 — App Store feature impact analysis by AppBi
AppBi have come up with a report, in which they analyzed different angles of App Store featuring in the US over time. Game of the Day, App of the Day, The Daily List features get the biggest exposure. The three account for about 60% of all the themes.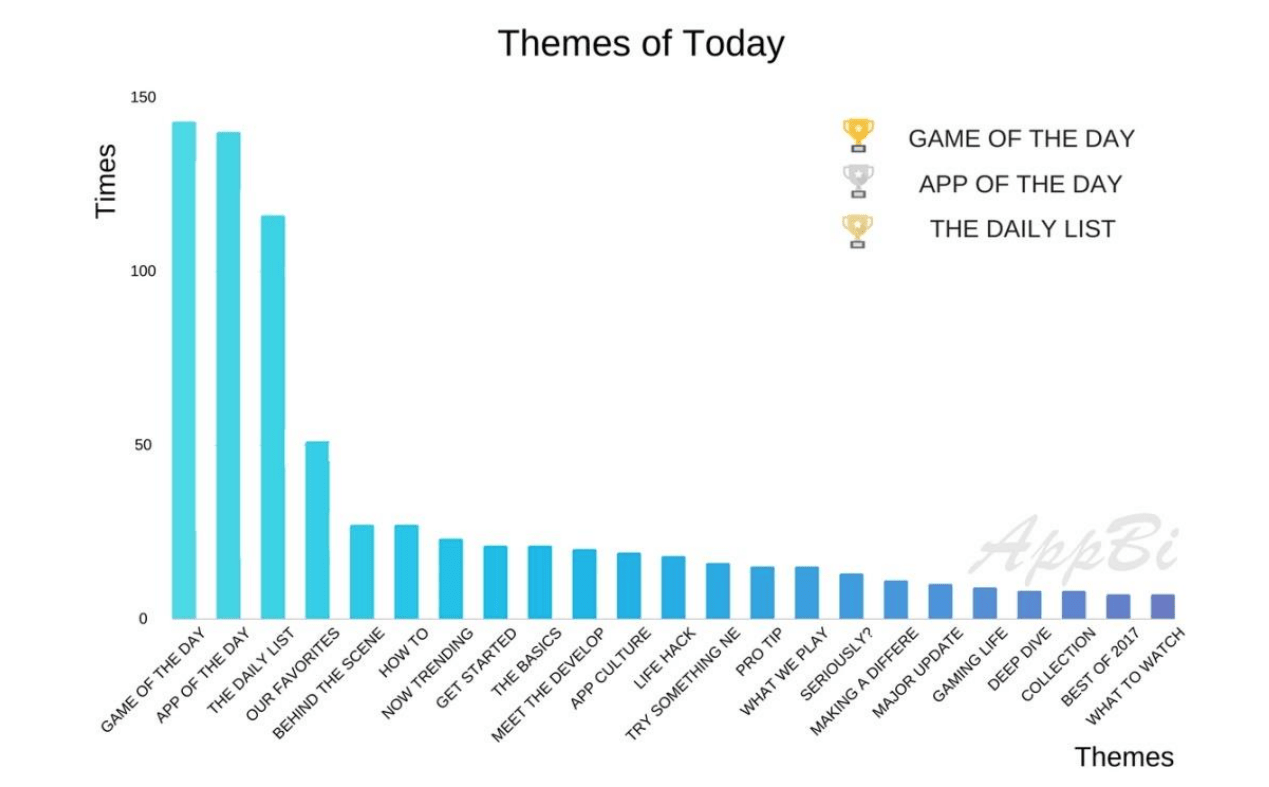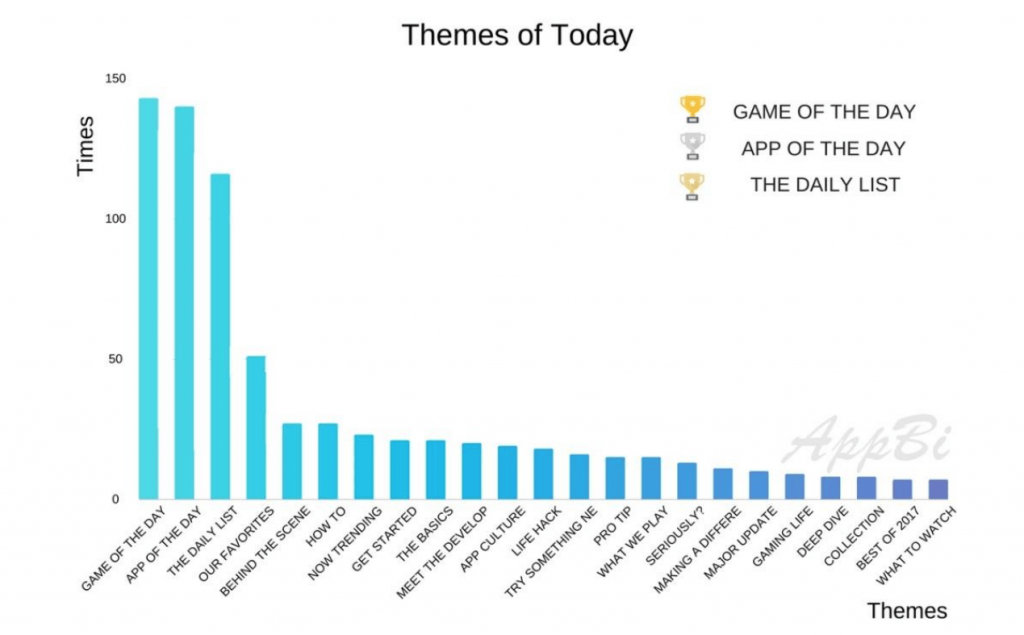 App Store featuring volumes by type (via AppBi)
Main highlights from the AppBi report:
Apps from Games and Education categories are most likely to be featured

53% of featured apps had a 4.5 star rating (8% rated below 3 stars)

27% of feature apps are paid, most of them are less than $5
Since the new iOS 10 App Store update, it was hard for the ASO specialists to measure the actual impact of the app featuring. App Annie have recently released a new free function, that shows featuring impact on both App and Play Stores.
March 13 — Backlinks tracker & Keyword density in the text descriptions by AppTweak
For their current and potential new users, AppTweak has a released a new functionality which allows to check, analyze and spy on competitor keyword density of the app stores text assets. With this new functionality, the ASOs will be able to make more efficient and better decisions in the keyword research and optimization cycle.
One more useful feature — Backlink Tracker — by AppTweak tracks top 10 backlinks for Google Play apps, including the link power for the app.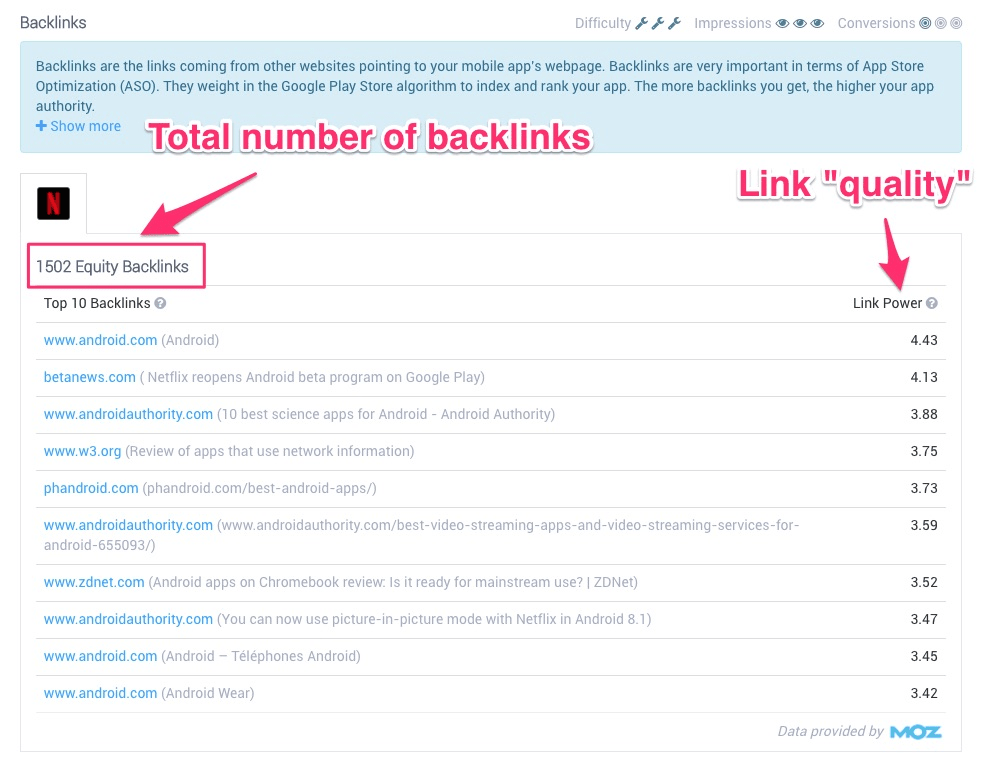 Backlinks tracker by AppTweak
March 14 — AppFollow Category CVRs benchmarks
AppFollow folks now make it possible to answer one of the most bugging questions for ASO marketers "What is a good conversion rate?" by having analyzed the main App Store metrics: App Units/Impressions, App Units / Product Page Views, and Page Views/ Impressions. The data can be filtered by source, country, and date.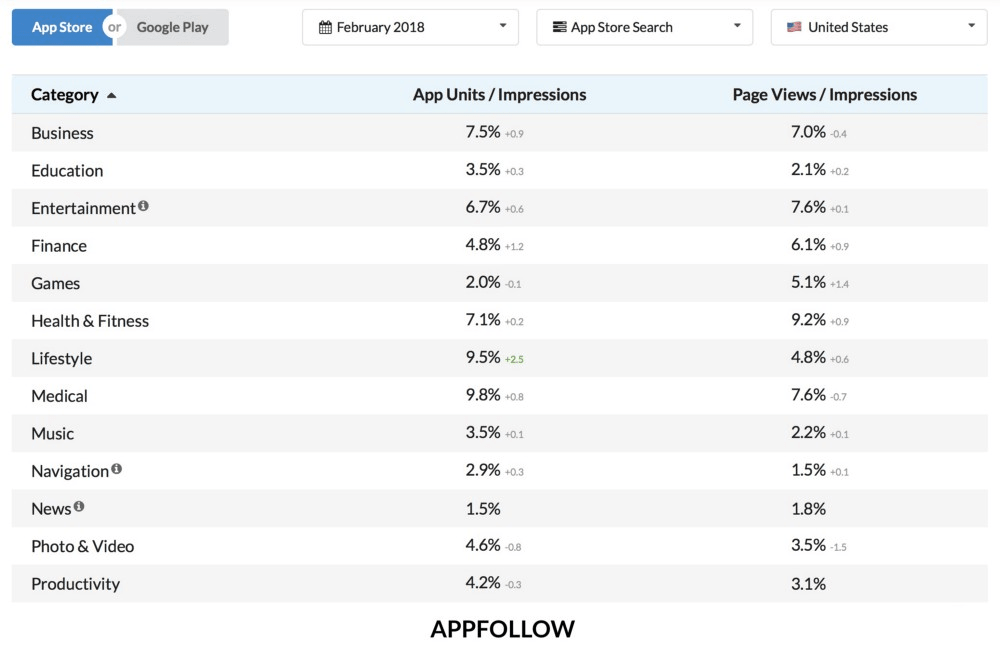 Average App Store (Search) conversion rates in February, 2018 (USA) by AppFollow
While Apple does not reveal any benchmarks for developers to compare their CVR to, Google Play reveals the data on Category benchmarks on the Developers Console under Acquisition reports tab.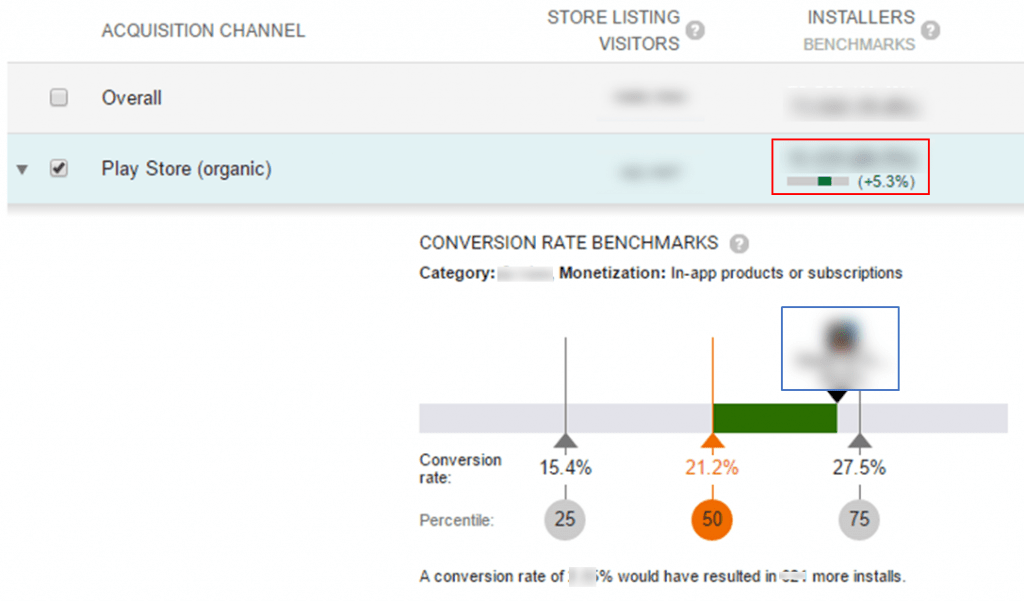 Google Play Developer Console, Category CVR benchmarks
March 16 — Google Play Store: App Video Trailers
App marketers now have a new way of reaching their potential audience with an app video feature launched by Google on the Play Store. Visitors who browse the store listings will now see video ads of the promoted applications in the Play Store without being redirected to the YouTube page. This will help in convincing visitors by highlighting main app features or showing cool game graphics. For now, the feature does not allow auto-play of the video but maybe in the future, we will see such thing as on the Apple App Store.
App Video Trailers as a new ad format coming to Google Play Store. #UAC #SEA #ASO pic.twitter.com/Cdadb0leCz

— Stefan Bielau (@StefanBielau) March 16, 2018
March 19 — Google Play beta-tests Instant Games
Android Instant feature which was released last year got accompanied by Google Play Instant. Now, game developers are able to offer the user a bit of a game (similar to demos we had years ago) to try the game out before making a final decision in downloading it. Marketing and sharing the games has become easier for both developers and users.
The collection of the instant games is limited as the feature is in closed beta, though it includes some big publishers' names: Clash Royale, Playtika, MZ etc. The Google Play team plan to release the feature publicly until the end of the year.
Source Android Developers blog
On this day, Apple also announced some updating of app listing elements between releases: "Starting in April, you'll be able to edit your app's support URL, marketing URL, and "What's New in This Version" text when submitting a new version of your app".


iTunes Connect Console
March 30 — Google Play: New elements of Google Play app page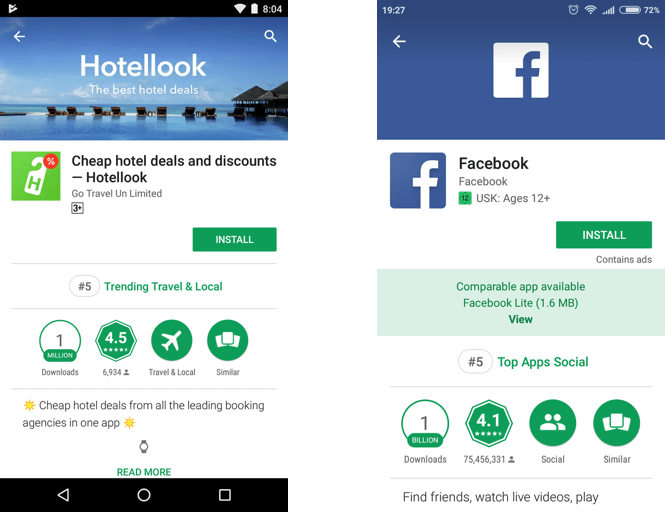 New elements on app's listing page: Category ranks, a tip for lite apps
The application's position in the category is now shown on the Google Play Store listing, also meaning that visitors have to scroll down further for the app's screenshots. This will possibly reduce screenshots' impact on converting users into downloads.
As Android Police report, Google recommends downloading lite versions of apps, if those are available. The message on the Play Store page includes lite app name and size, the "View" button will take the user to its own Play Store listing.
Interesting blog posts:
Thanks, that's it from us for March!
If you like the ASO Monthly series, please click the 👏button. Also make sure to follow the ASO Monthly-series.
If you would like to get ASO Monthly delivered directly to your inbox via email, please sign up above.
Previous ASO Monthly editions:
This update was written by Skylar…
---
October 2, 2019


by Skylar Grabecz
It is less than a month until the App…
---
May 2, 2019


by Adzsa Hatano