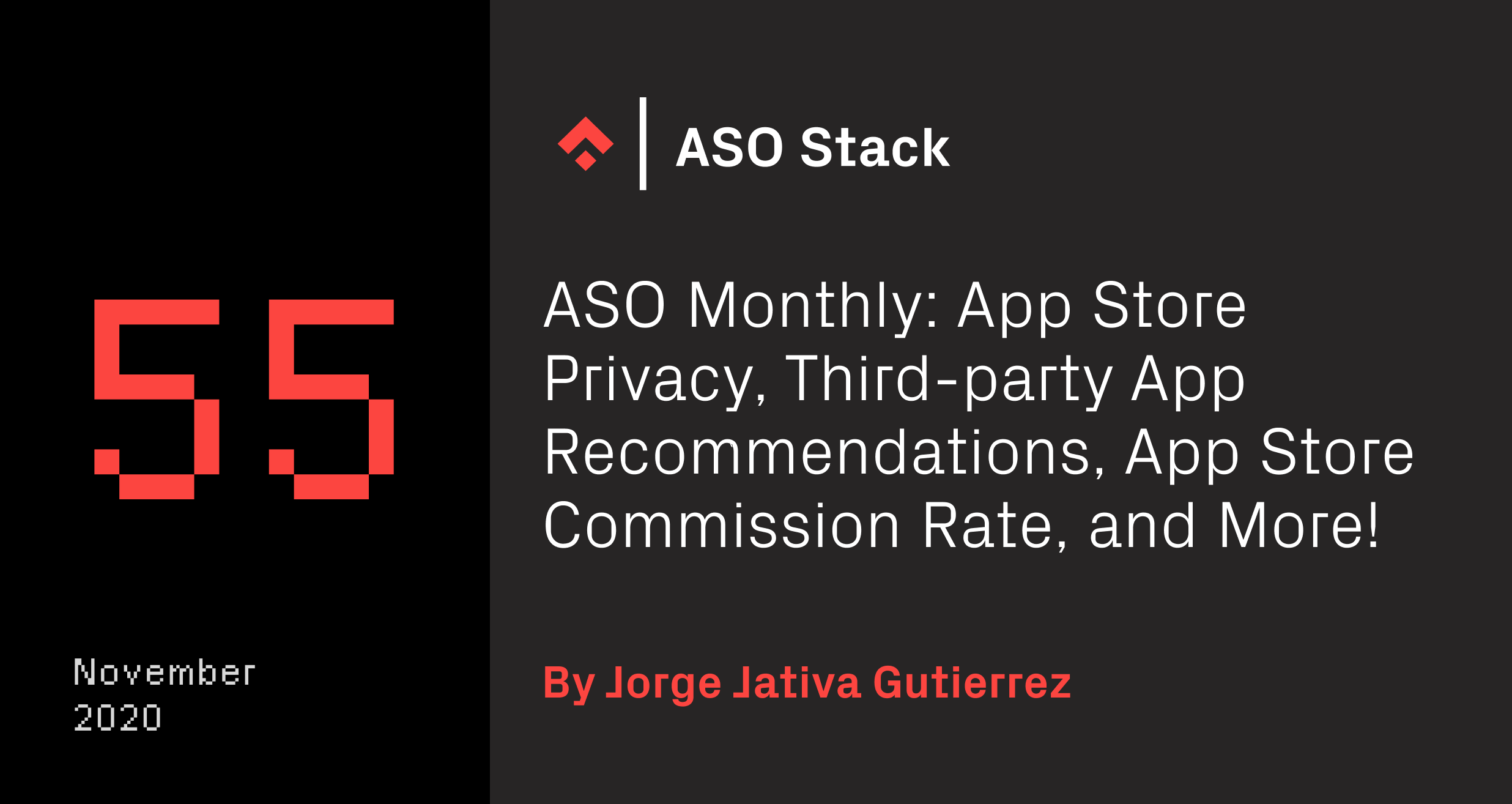 In this ASO Monthly series, the Phiture team reflects on the previous month and sheds light on new trends in app store optimization, algorithm changes, insights into conversion rate optimization, and tool updates.
NB: Phiture is hiring! You'll have the opportunity to join Phiture and help us lead the way in mobile growth. Check here for current positions.
This update was written by Jr. ASO Consultant, Jorge Játiva, at Phiture.
November 5 – App Store privacy details to be required starting December 8, 2020
Apple has announced that developers will be required to provide privacy details starting December 8th. The details will need to include information on the types of data the app may collect and if the data may be linked to users or used to track them.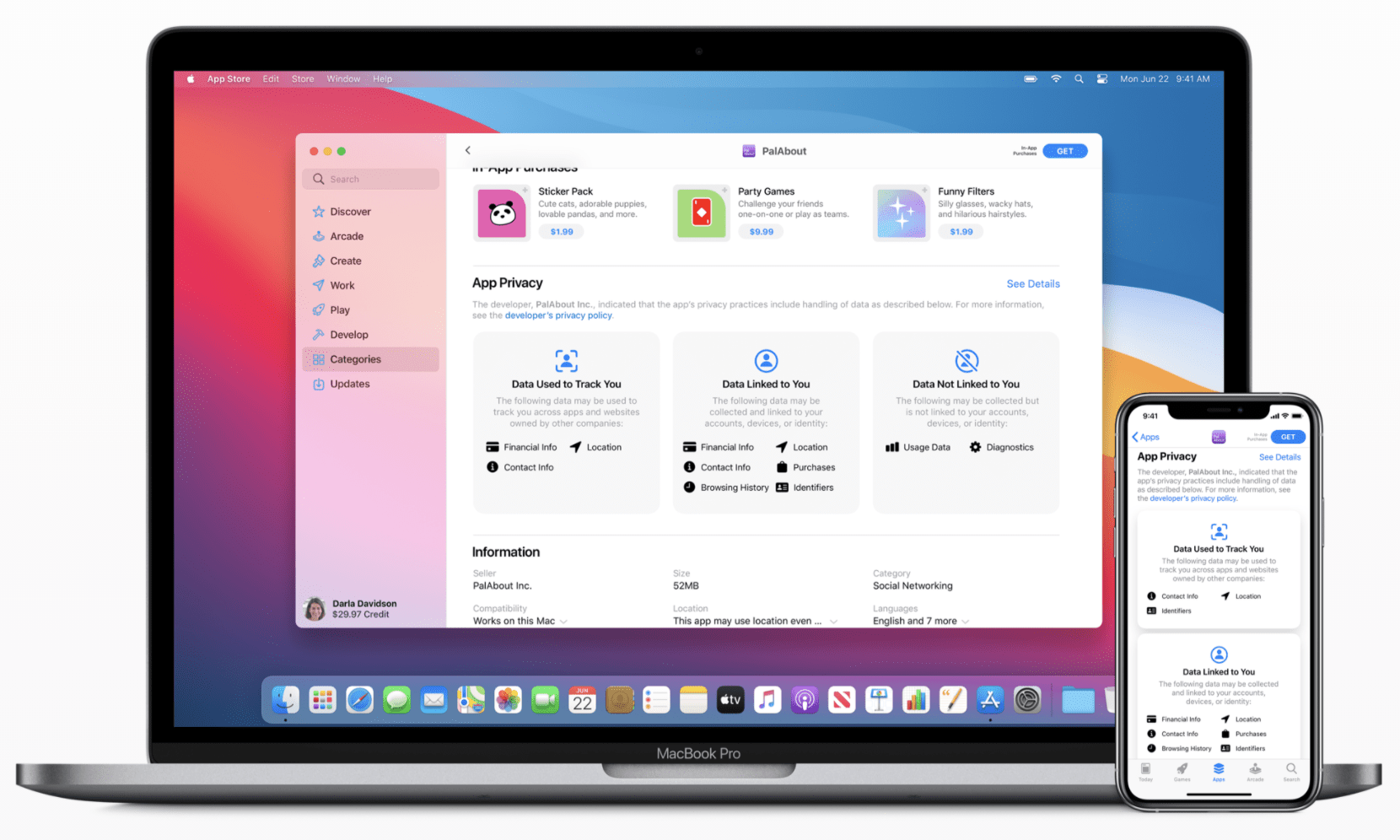 Source: Apple
A nice analogy to better illustrate the new requirement is to compare it to a food product nutrition label. In the same way that a shopper checks a food package before buying to understand what it contains, users will be able to get an idea of the kind of data an app uses before downloading it, according to The Verge. So, what's the implication for ASO? Well, developers will need to provide this information in order to continue releasing and updating apps; ASO practitioners should, therefore, ensure these details are up to date (don't forget to provide info on third-party partners as well!). (Source: The Verge)
November 11 – iPhone and iPad apps coming to the Mac App Store
iPhone and iPad apps will soon be available on the Mac App Store for Apple silicon Macs, according to Apple. The apps will not require porting as these will automatically become available without any modifications. Apple recommends that developers should check to see if their apps are optimized for use on Macbooks.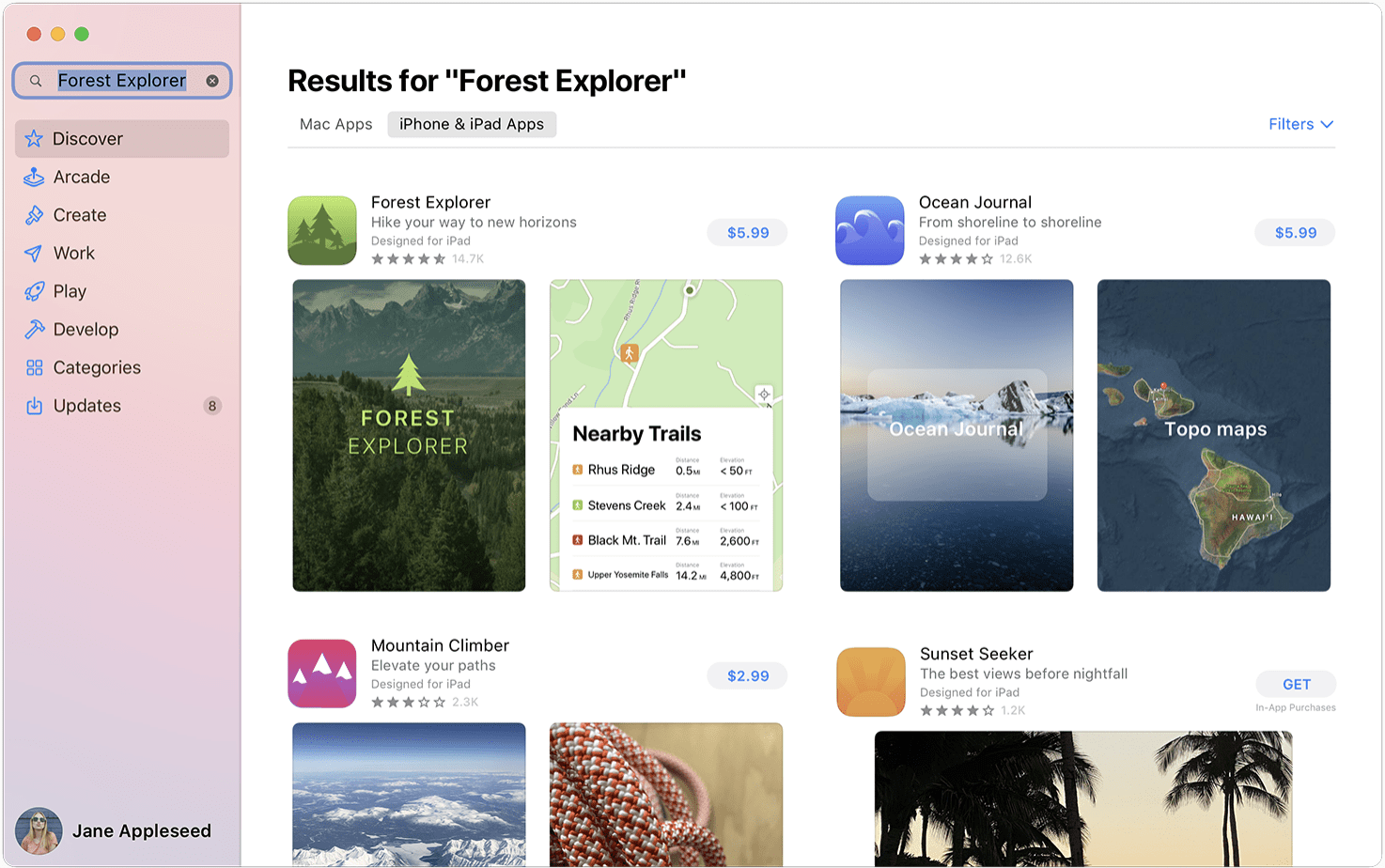 Source: Apple
There will be badges detailing if an app on the Mac App Store has been originally made for iPhone or iPad, and it will be easy to find with the "iPhone & iPad Apps" filter. Of course, developers will be able to edit their app's Mac App Store availability, which will be on by default. All apps will be labeled as "Not verified for macOS" until they are optimized and verified for running on Mac. Will you make your apps available for the Mac App Store? If so, let's start thinking about transferring over ASO best practices from the iOS App Store into the Mac App Store. (Source: Apple)
November 12 – Upcoming on iOS 14.3: Third-party app recommendations on iPhone/iPad set-up process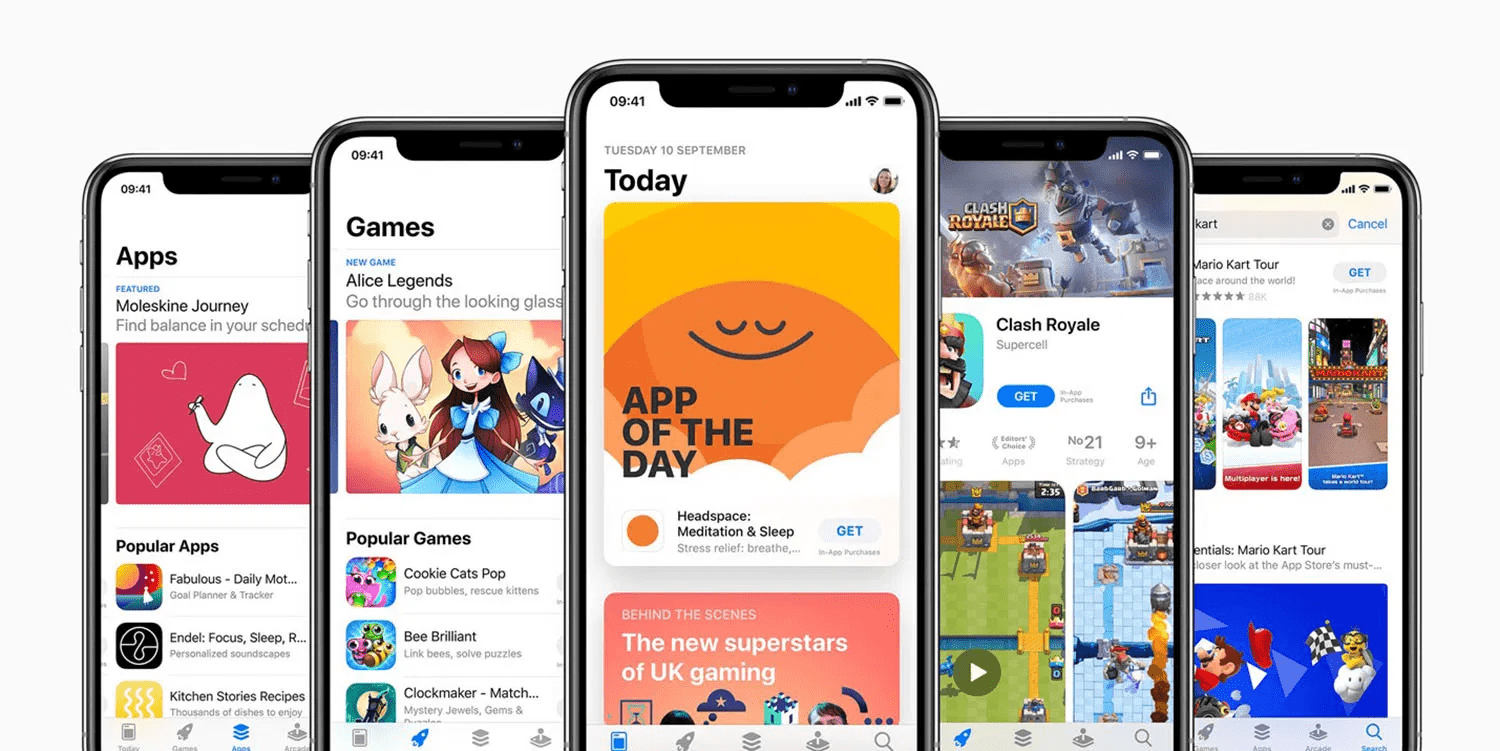 Source: Apple
9to5Mac has reported that Apple will now start suggesting third-party apps when users set up their new iPhones or iPads. According to the source, the evidence has been found in the iOS 14.3 beta code. It is still not clear where and when this new feature will be made available to the public; however, it is suspected that it will first be implemented in European Union countries. It's yet to be seen how the third-party app suggestions will work and what the criteria will be for Apple to suggest them. Nonetheless, it will be quite interesting to start building strategies to get apps suggested during new device set-ups when things become clearer. (Source: 9to5Mac)
November 18 – Apple to reduce its App Store Commission Rate for some developers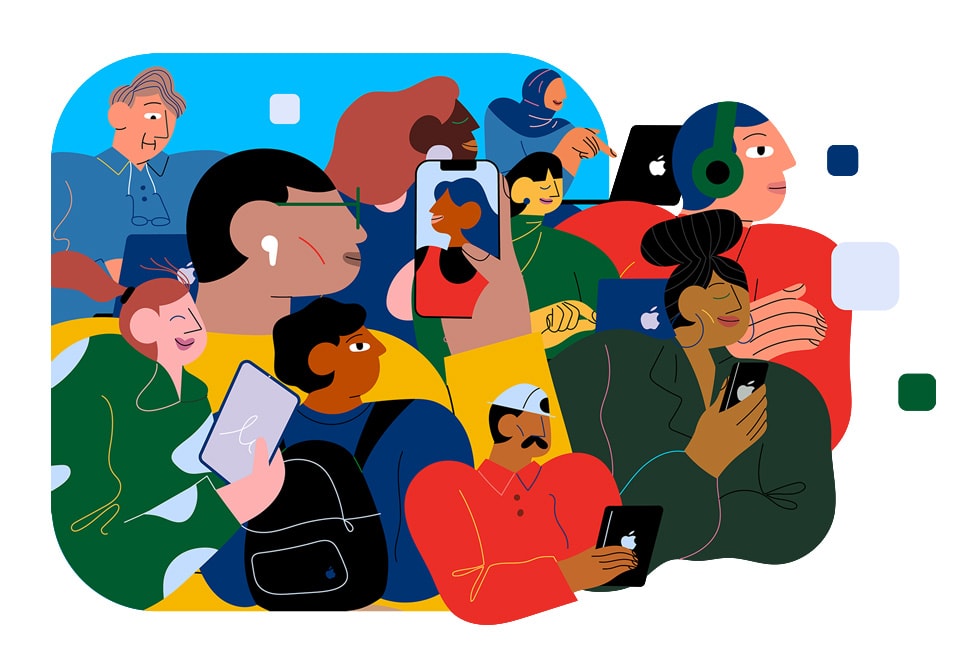 Source: Apple
Apple have announced they will reduce their App Store commission rate by 15% for developers who earn less than $1M in revenue per year. This reduction is part of their new App Store Small Business Program which, according to SensorTower, will apply to 98% percent of developers (Source: The Verge). This program will come into effect starting January 1st, 2021; and in order for it to take effect, developers will need to apply to the program. Apple said it will release more information on how to apply in December. (Source: Apple)
November 20 – Have you enabled two-step verification yet? App Store Connect now requires it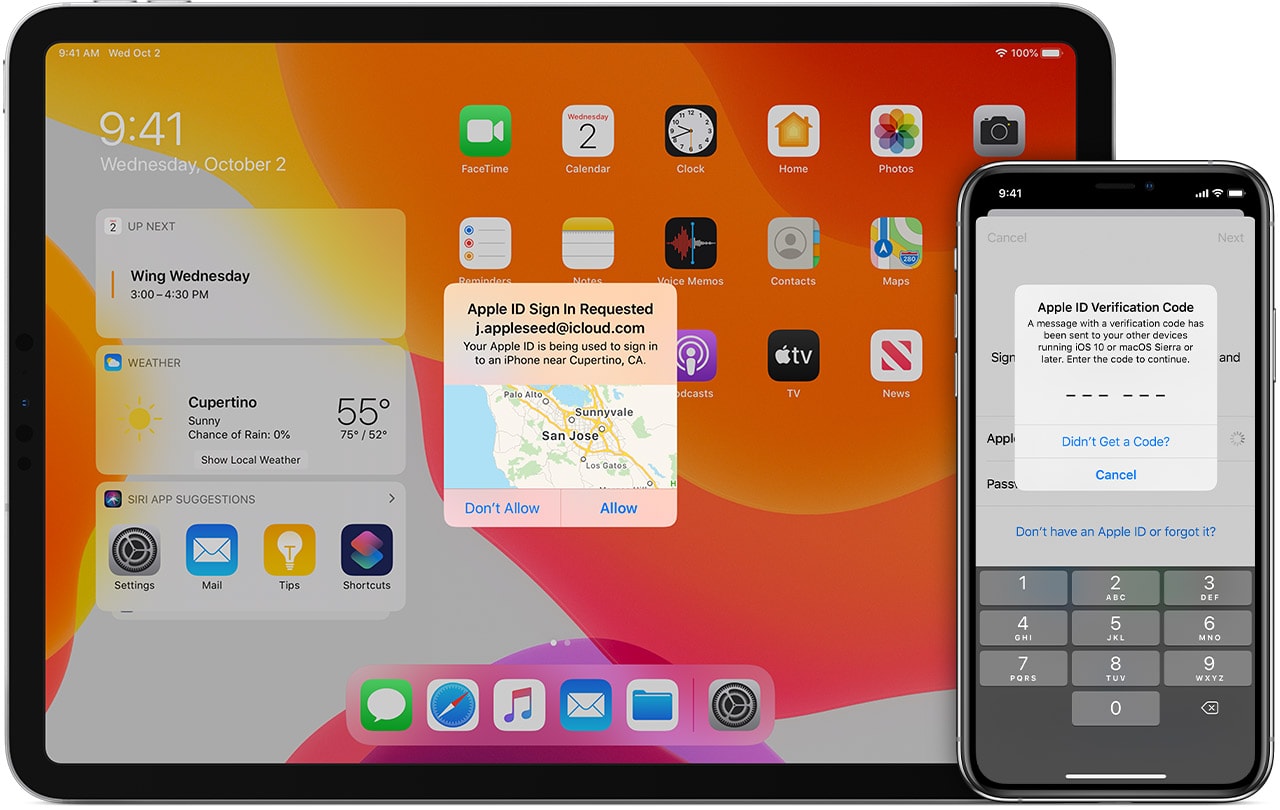 Source: Apple
ASO practitioners and developers might need to start enabling two-step verification on their Apple IDs soon as Apple will start asking for it starting in February 2021. You can find more information on this via the related Apple support article. (Source: 9to5Mac)
Upcoming Events in December 2020
Tool Updates
AppTweak
Discover the latest Smart Insights updates
ASO Desk
Tune
Capture Every Conversion, Part 2: Server Postback Tracking for Affiliate Marketing Campaigns
Interesting Reads
Which apps need to attract organic traffic: research of ASOdesk – ASOdesk
Facing IDFA Challenges with A/B Testing & ASO – SplitMetrics
Mobile app localization for German – how & why to do it? – App Radar
The 10 Best Tools to Create Amazing Mobile App Screenshots Like a PRO in 2020 – The Tool
Top Homescreen Widget Apps Have Reached 1 in 7 U.S. iPhones – SensorTower
U.S. Election Boosted Mental Wellness App Installs By 30% – SensorTower
iOS Nutrition Labels: How to respond to Apple's Privacy Questions – AppTweak
The New Normal in 2021: Five Things You Need to Know in Mobile – App Annie
Here at Phiture, we're passionate about…
---
June 17, 2021


by Adriana Rocks
When it comes to App Store Optimization…
---
June 15, 2021


by Anna Frangogianni