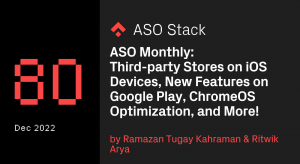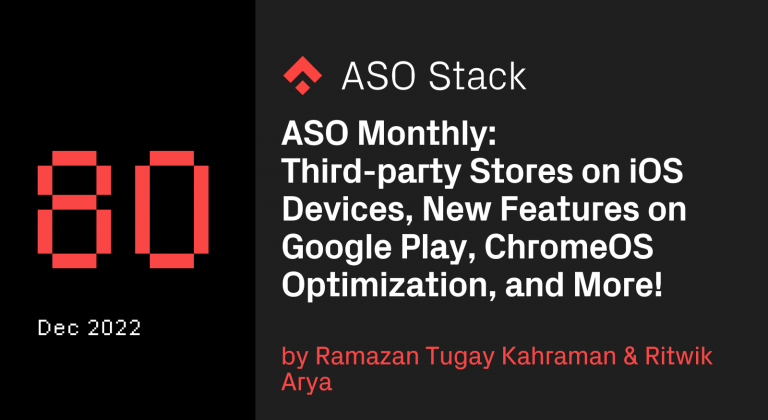 In our ASO Monthly review of December 2022, we sum up the most important developments from December so you can hit the ground running for 2023 with your App Store Optimization efforts. Here, we shed light on trends in app store optimization, algorithm changes, insights into conversion rate optimization, and tool updates.
This update was prepared by Senior ASO Strategist, Ritwik Arya, and Ramazan Tugay Kahraman, Senior ASO Keyword & Metadata Specialist at Phiture. 
December 1 – ASO Agency of the Year announced
The 2022 App Growth Awards, hosted at the App Promotion in Berlin, saw Phiture scoop best ASO Agency 2022, and recognition for our contributions to the field of ASO through our knowledge-sharing efforts, encompassing the ASO eBook, Phiture Academy, and our blog! 
Meanwhile, Alice Muir, Senior Growth Consultant and our subscription optimization superstar was named app marketer of the year! You can read Alice's recently published Subscription Optimization stack here, which will be serialized into succinct blogs over the coming weeks. 
You can find the complete list of winners here.
December 6 – Apple announces the biggest upgrade to App Store pricing
Apple announced 700 new price points for app developers. The update allows more flexibility to set prices by App Store country or region with nearly 10 times the number of price points previously available for most apps. In light of the update, prices can start as low as $0.29 and go as high as $10,000, and, as a result, all developers have unprecedented flexibility and control to price their products in 45 currencies across 175 storefronts thanks. The new pricing enhancements, are available now for apps offering auto-renewable subscriptions and will be available for all other apps and in-app purchases in Spring 2023. In the near future, developers are expected to test new price points for their apps, which could impact the competitive landscape in the Apple App Store. Check out the announcement here.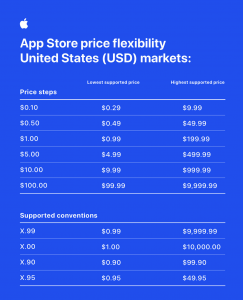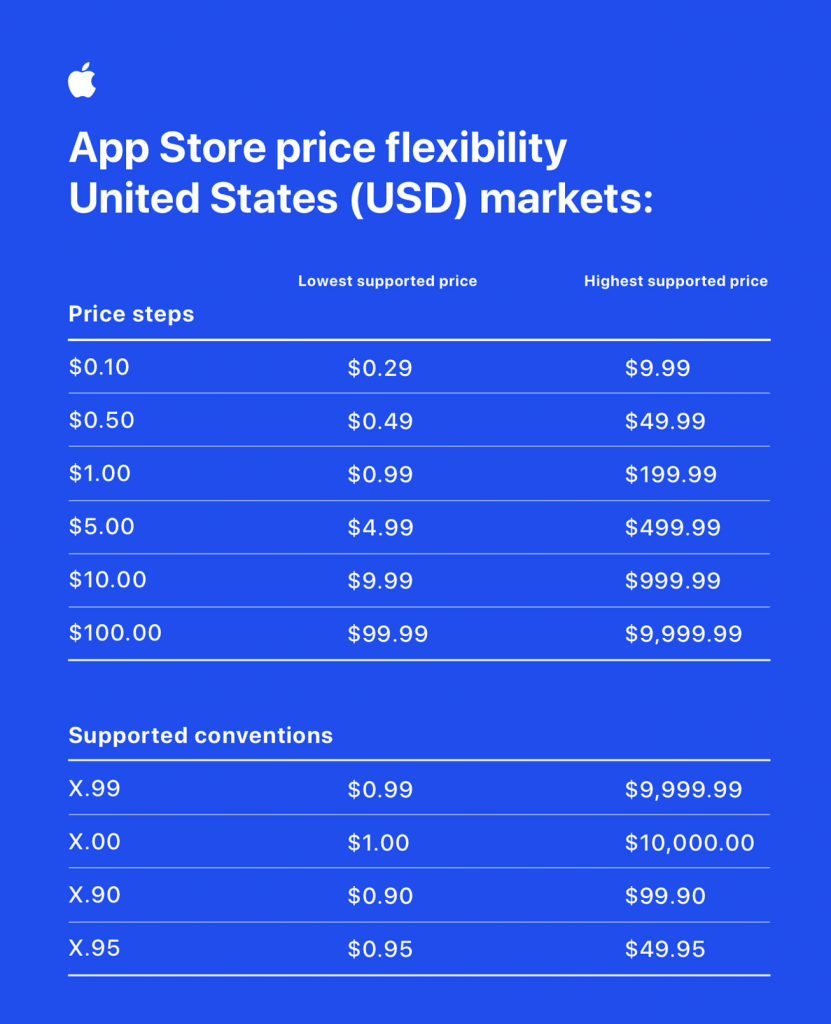 Source – Apple
December 7 – Data correction in App Store Connect
Apple backfilled the data between September 12 and October 7, 2022 that was affected by the iOS 16 release and impacted App Referrer, Web Referrer, and App Store Browse figures. App marketers are advised to update these numbers in their reports to reflect current data. Apple is also working towards fixing Crashes data, however, more information is yet to be provided on when this will be available.


Source – Apple
December 8 – Two new upcoming features on Google Play Store
Two new features will improve the Google Play Store experience for users. The first update will enable users to keep tabs on download progress with a new download progress indicator while continuing to browse the Play Store. The next new feature will reportedly be called "Archive," which will allow users to delete an app while retaining the associated personal data. This feature will be helpful for users with smaller storage capacity as users can delete an app when they run out of storage without losing their progress or settings in the app. This should also motivate users to redownload the app after they uninstalled it.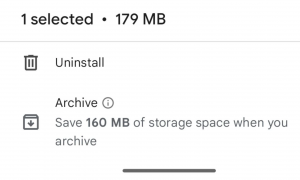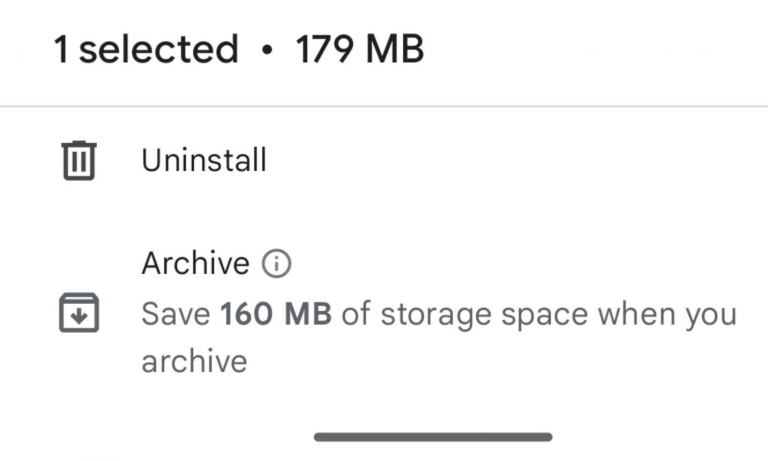 The new 'Archive.' Source – Phone Arena.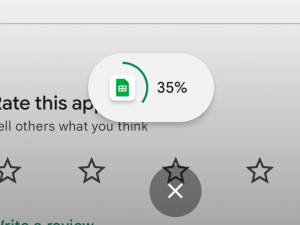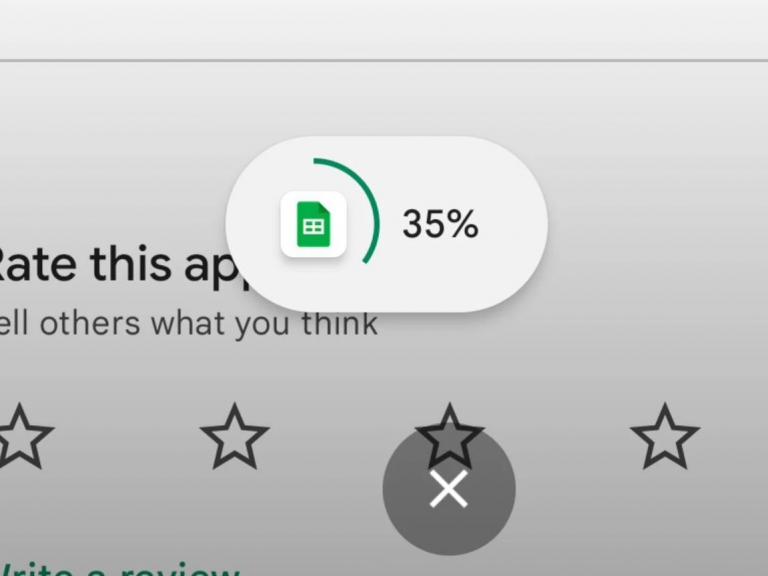 The new download progress indicator. Source – Phone Arena.
December 9 – Tips on optimizing your app for ChromeOS
Android Developer Blog released new tips on how Android apps can be optimized for ChromeOS. The tips outline details on topics such as input compatibility with ChromeOS devices, the look and feel of an app in different aspects, ratios, and more. According to Google, in Q1 2022 alone there were 270 million active Android users using Chromebooks, tablets, and foldables. Therefore, optimizing the app experience for ChromeOS will help app developers expand their user base to include those using large display devices.


Source – Android Developers Blog
December 9 – App Store Connect metadata bug
A bug was reported in App Store Connect which caused titles and subtitles to be automatically converted to the default language. This problem, has previously occurred from time to time, and serves as a timely reminder to always check different localizations before posting new updates!
December 13 – Apple to reportedly  allow third-party app stores on iOS devices in 2023
Bloomberg reported that Apple will allow third-party app stores on iOS devices or the side-loading of iOS apps, seemingly in response to the EU's Digital Markets Act. This change could be visible on the launch of iOS 17. However, there are not sufficient details available on how Apple is approaching the implementation of this change. In theory, this would allow developers to sell their services to users without relying on the Apple App Store though is still unknown how third-party app stores will compete with the App Store, which took Apple years to perfect. You can find out more about this news here.
December 14 – Missing creatives in the App Store
Thomas Bcn, a member of the ASO Stack Slack community, identified a bug in the desktop version of the Apple App Store which caused app icons and screenshots on the product page of various apps to disappear. The bug was fixed on the same day.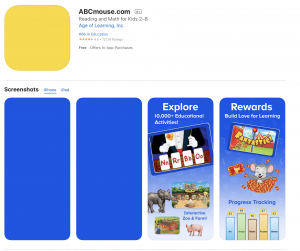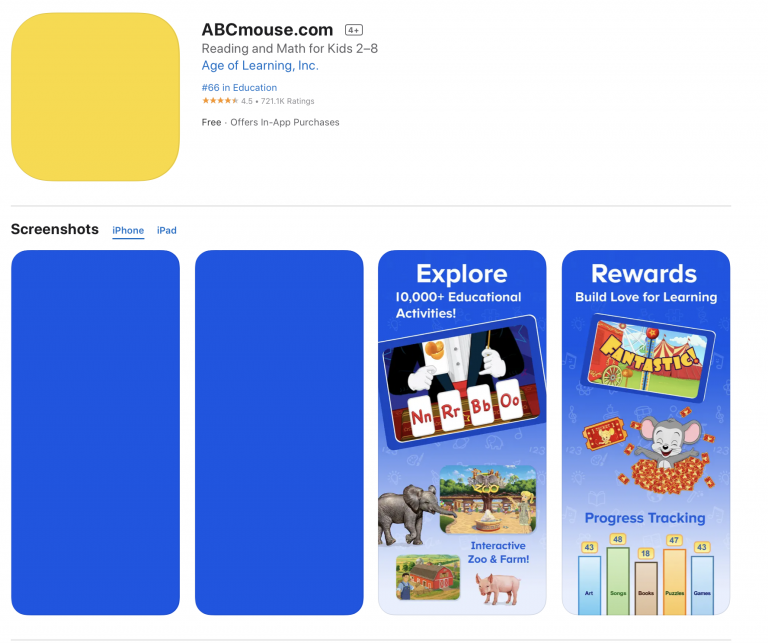 Source – ASO Stack Slack
Upcoming Events
Japan IT Week – Onsite – January 18 to 20
Pocket Gamer Connects – Onsite – January 23 to 24
SpeakHer Virtual Summit 2023 – Virtual – January 26
Tool Updates
MobileAction: Custom Product Page Intelligence
StoreSpy: Storespy is out of beta!
AppFollow: AppFollow 8.2: updates behind the scenes
Interesting Reads
The User Acquisition Viability Calculator: Are You Ready For Paid UA? | AppAgent
How to Maximize Your App's Potential in a Recession | AppSamurai
How to get started with alternative app stores: AppGallery, and the Samsung Galaxy Store | ASODesk
Lifestyle Apps: ASO and UA Trends | SplitMetrics
5 Mobile App Forecasts for 2023 | data.ai
Before you go
On Google Play, keywords mentioned frequently and earlier in the long description are considered more relevant, and thus earn a better ranking than those found in later lines of the description. For example, mentioning the word "restaurant" five times in the first few sentences of your long description would allow the Google Play algorithm to assign your app a better relevance weight for "restaurant" than mentioning the keyword the same number of times but spread throughout the entire long description. 
Efficiently compare the costs of your…
---
May 24, 2023

by Simon Thillay
Key subscription metrics help growth…
---
May 17, 2023


by Alice Muir and Sameer Ginotra