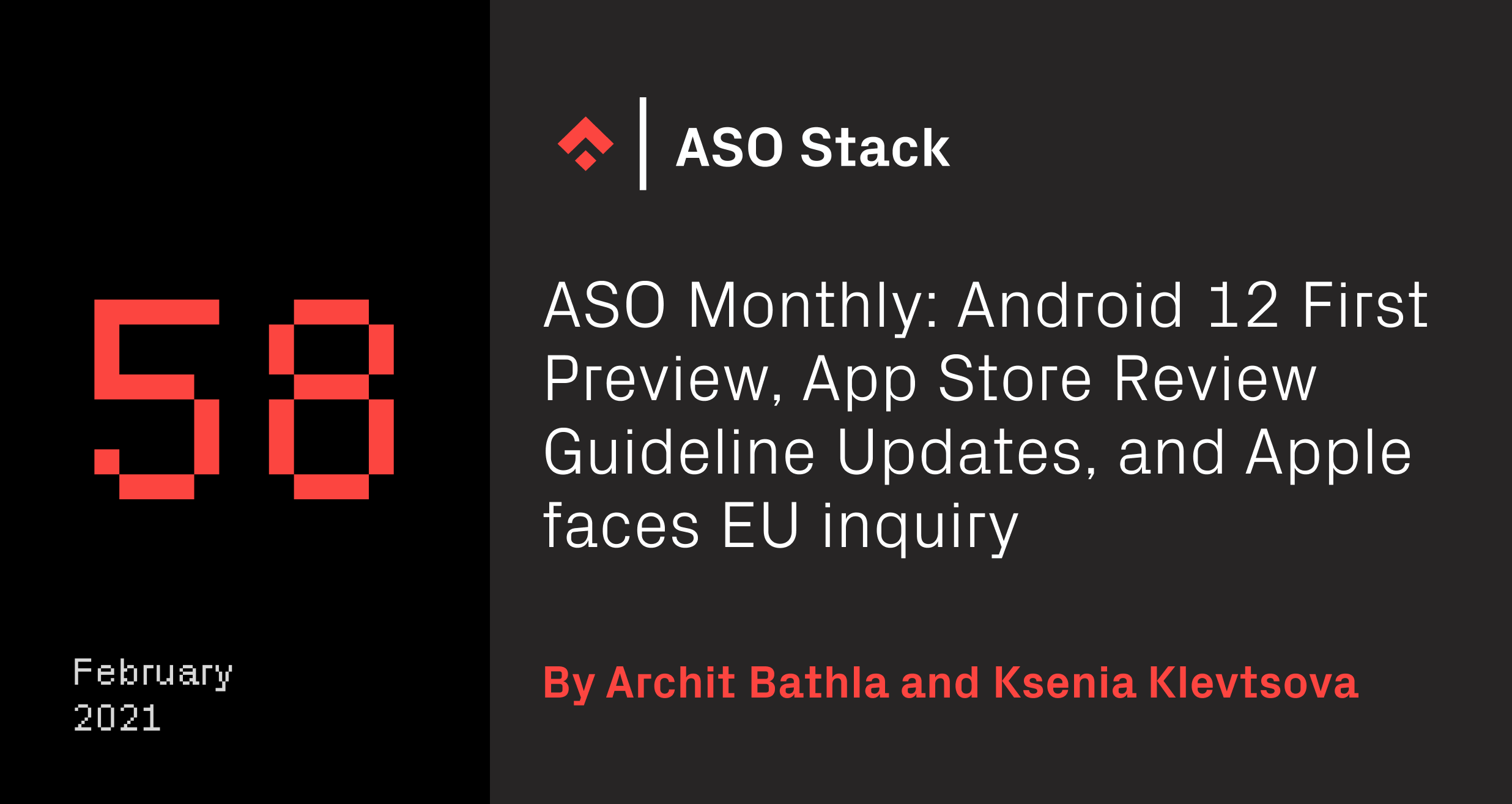 In this ASO Monthly series, the Phiture team reflects on the previous month and sheds light on trends in app store optimization, algorithm changes, privacy changes, insights into conversion rate optimization, and tool updates.
NB: Phiture is hiring! You'll have the opportunity to join Phiture and help us lead the way in mobile growth. Check here for current positions.
This update was written by Junior ASO Consultants, Archit Bathla and Ksenia Klevtsova, at Phiture.
ASO Conference 2021 ONLINE
Following the success of ASO Conferences in 2019 and the digital ASO Conference in 2020, we are happy to announce that our next online ASO Conference 2021 will take place on June 3rd.
Register and find all the necessary information about the speakers and the event on asoconference.com. Stay tuned for updates on the ASO Stack Slack group!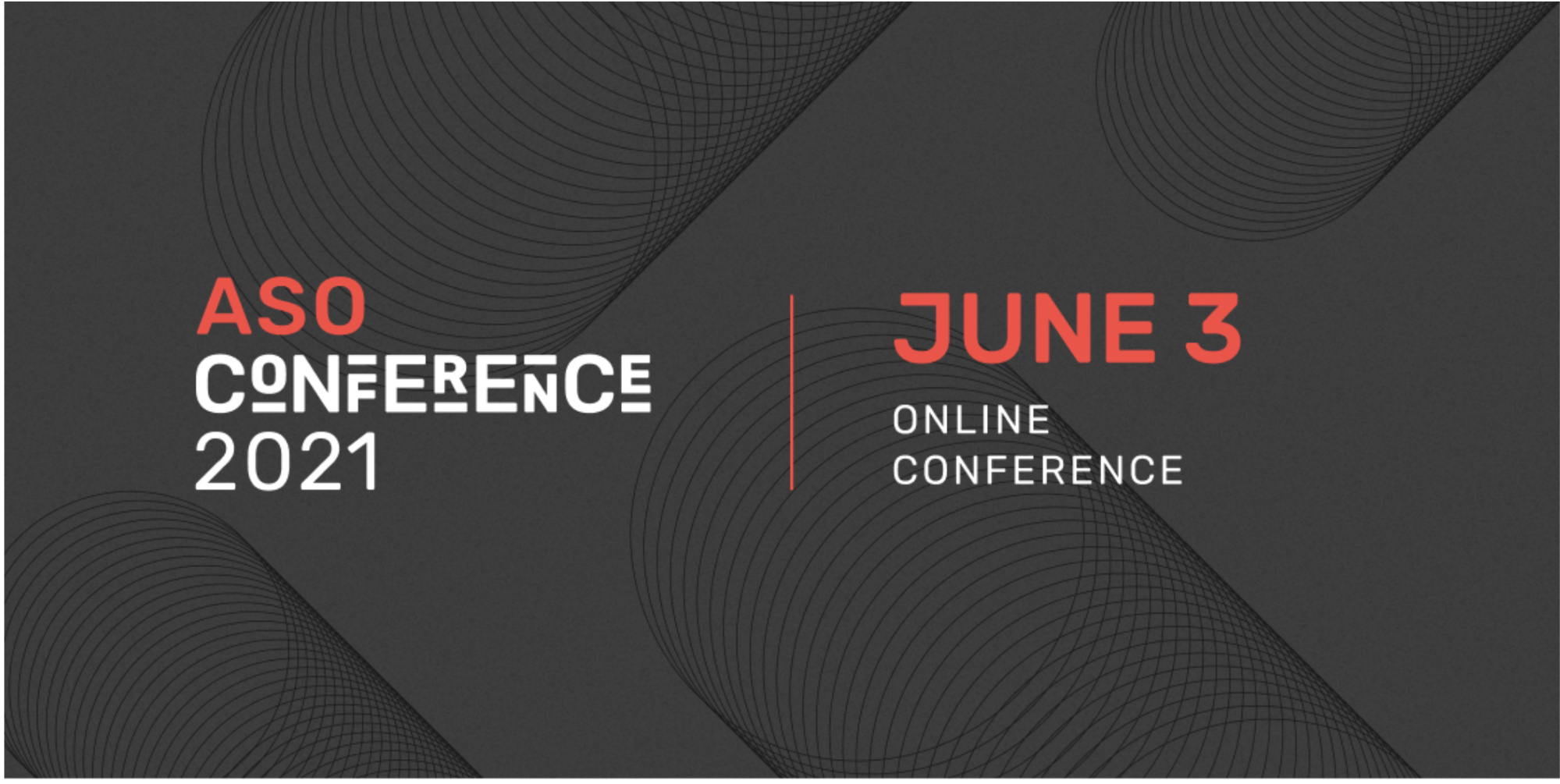 January 27 – All the details you need to know about Apple's Data Privacy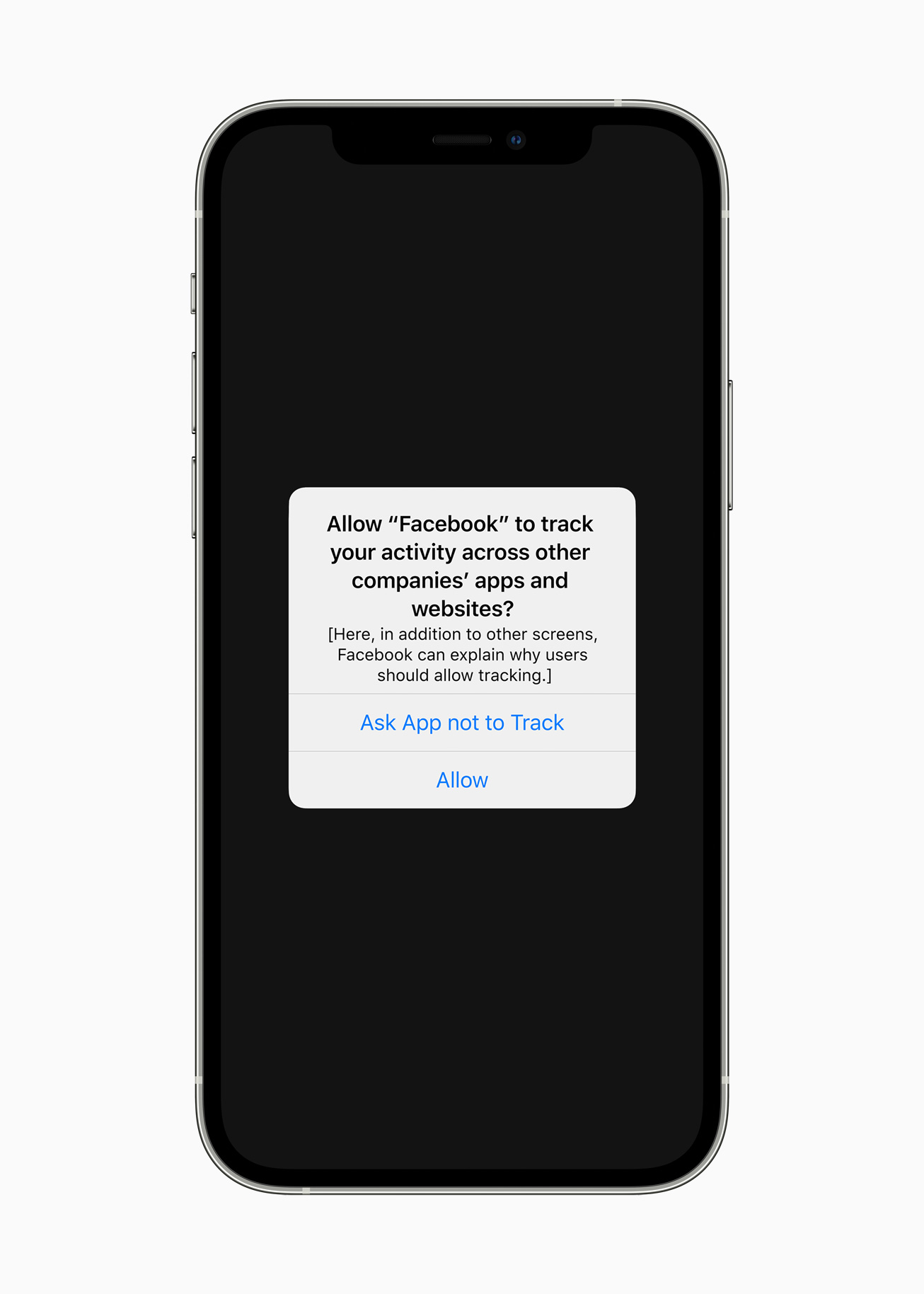 Source: Apple Newsroom
January 27 was the day of the 'Data Privacy' release, followed by a report from Apple titled "A Day in the Life of Your Data". It confirmed that with the updates to iOS 14, iPadOS 14, and tvOS 14, Apple users will be able to gain more control over their personal data and protect it if they choose. According to Apple, users, and app developers can expect new regulations to be in place "In early spring with an upcoming release of iOS 14, iPadOS 14, and tvOS 14." 
As user consent will be at the core of App Tracking Transparency, apps are obliged to obtain user's permission otherwise they won't be able to track "data across apps or websites owned by other companies" — valuable data that would impact any company's marketing campaigns and strategies. Information on what kind of data apps ask to track will be revealed to users. Based on this, they can decide for themselves whether or not to change the app settings and opt-in or opt-out of being tracked. 
There will also be modifications to App Store product pages, which have been requested to improve transparency for clients. It will include the new App Privacy Section, which explains the privacy settings of a certain app. It will be implemented through a user-friendly summary that every app will be obliged to provide. Moreover, Apple has stated that it will continue to innovate and improve to ensure proper handling, safety, and use of user's personal data. 
January 29 – Can users trust Apple's App Privacy Labels?
Technology columnist Geoffrey A. Fowler conducted a study to understand how Apple Privacy Labels work and whether the information that they show users is reliable. According to Fowler, some apps still collect data from users despite the label claiming otherwise. He states: "the Satisfying Slime Simulator … gets the App Store's highest-level label for privacy [while] covertly sending information — including a way to track my iPhone — to Facebook, Google, and other companies".  The problem lies in the absence of an information verification process. In other words,  app developers can submit any summary for the labels since there is no second-step authorization process. Additionally, the small print on app label detail pages reads: "This information has not been verified by Apple." Thus, users can not be sure that the information in the privacy label is accurate.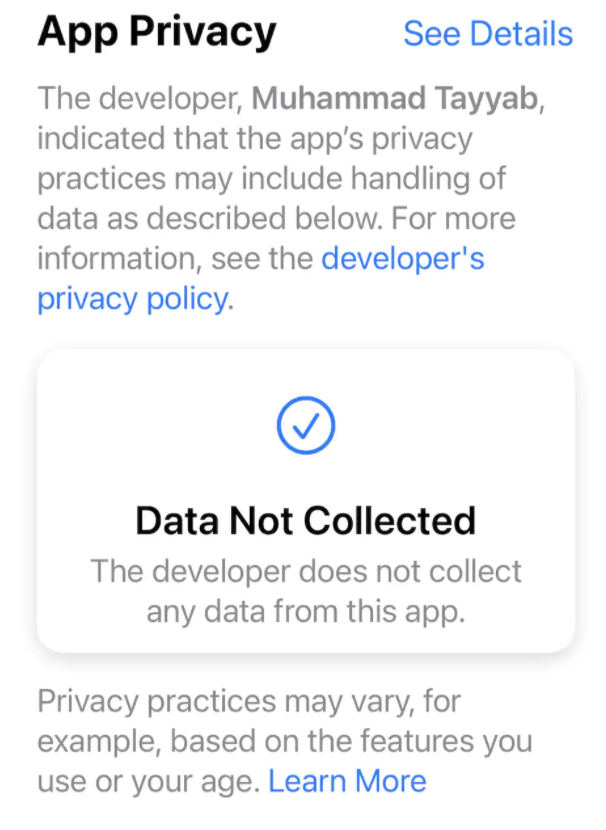 Source: The Washington Post
In response to Fowler, Apple stated: "Apple conducts routine and ongoing audits of the information provided and we work with developers to correct any inaccuracies. Apps that fail to disclose private information accurately may have future app updates rejected, or in some cases, be removed from the App Store entirely if they don't come into compliance." However, it isn't yet clear how Apple will adjust this verification process. Will all apps be checked or only a few? In cases of non-compliance, will the exact sanctions follow and apply to all companies without exception? And what would happen to the private information that has been already transferred to third parties if the user initially permitted the app to track their data? These are just a few questions around user privacy that are still yet to be answered.
February 1 – Apple update: App Store Review Guideline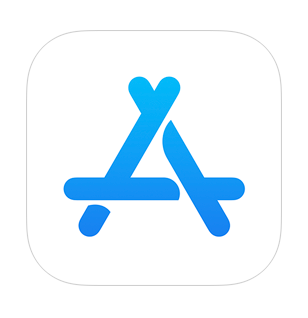 Source: Apple Developer News and Updates
On February 1st, the App Store Review Guideline was updated, presenting changes and clarifications on new features for the new OS releases. By early spring 2021, all apps must follow the renewed guideline. The updates clarified the following topics: 
The prohibition of promoting certain substances 

The information must accurately reflect the app's core experience 

 Metadata requirements

What items can be sold in your app using in-app purchase and how apps can enable customers to "tip" developers 

The information that certain apps need to disclose

The permission from users via the App Tracking Transparency APIs to track their activity
To get a better understanding of each of the topics mentioned in the revised guideline, and more, you can visit Apple's News and Updates page. 
February 03 – Developers call out Apple on their enforcement failure against Blackhat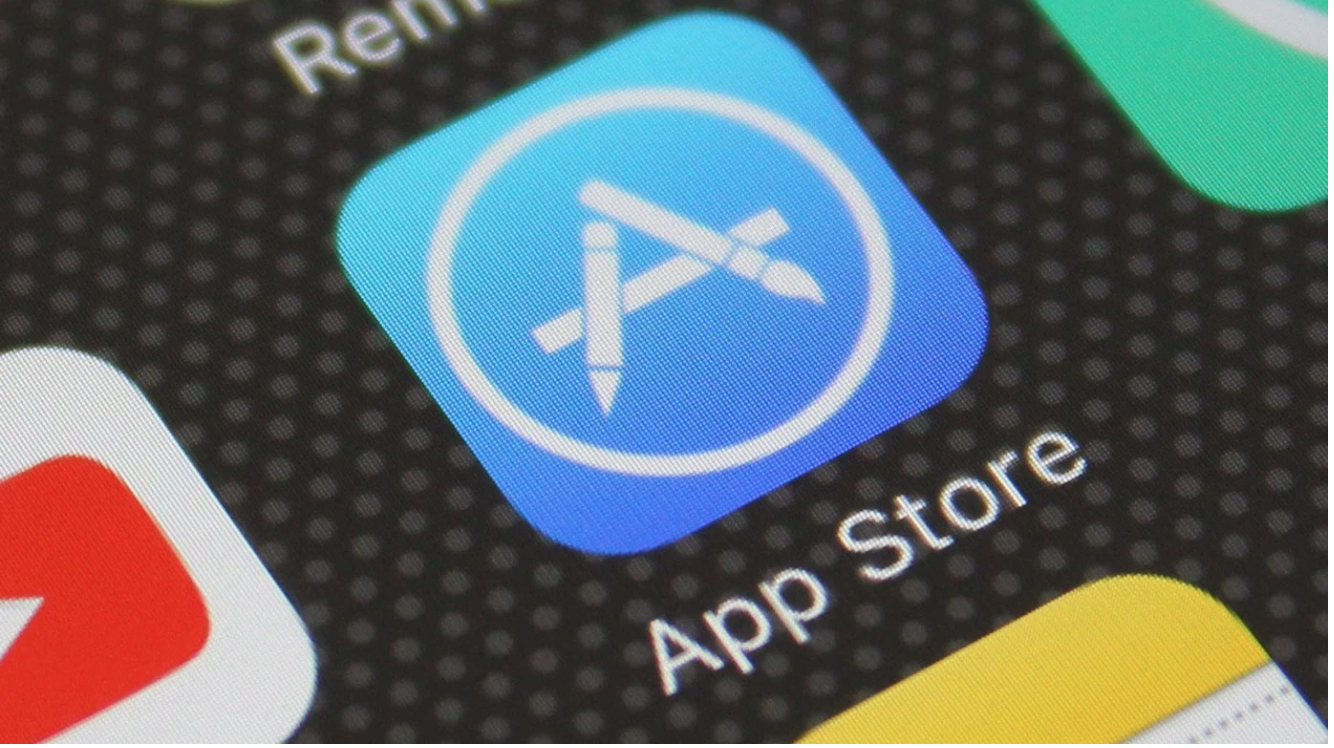 Source: Tech Crunch
Apple's failure to take strict and effective action against blackhat ASO practices has been called out by developers on social media, urging the tech-giant to beef up enforcement against fake reviews and ratings. According to a Forbes product review, Kosta Eleftheriou, founder of FlickType and an expert on autocorrect algorithms that optimize typing on Apple Watch, is a victim of Apple's lack of enforcement against fraudulent practices. 
There are a number of alternative keyboard apps published on the App Store that claim to have better quality features than Eleftheriou's app. It follows, therefore, that customers should expect these apps to rank higher on the App Store because of their superior quality. Unfortunately, this is not the case. The high ranking comes from thousands of good, but fake ratings and reviews which are indistinguishable from genuine ones. Customers are locked into paying high subscription fees for such apps, which are a poor imitation of the original ones, costing developers like Kosta Eleftheriou installs and revenue. 
Although fake customer reviews are common all over the internet, from products on Amazon to accommodation on Tripadvisor, Apple customers expect higher standards, which is why they are willing to pay premium prices for its products. The European Union and other consumer regulators aim to enforce strict supervision directives under which platforms in the EU will be required to justify their enforcement failures — and if they can't, tough "GDPR-level" fines for breaches of consumer protection law will be imposed. So, "the costs won't only be reputational" as they currently are, as stated in this article by Natasha Lomas, senior reporter at TechCrunch. 
February 7th – The App Store might be testing a new ad place 
It seems that during February 2021, Apple was testing a new idea to monetize the App Store with the release of the iOS 14.5 beta. Users noticed a new sponsored ad under the Suggested section within the Search tab. This means that users will be able to notice the ad under the Suggested section before they search for an app.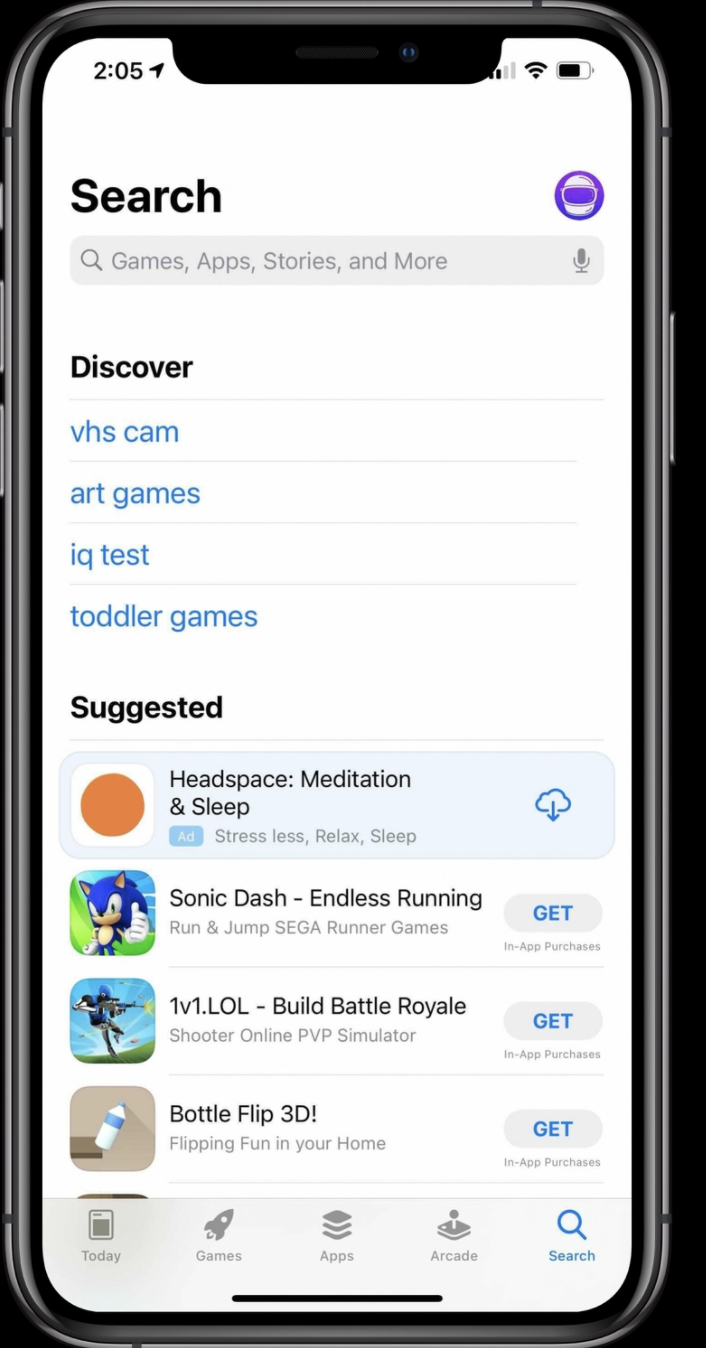 Source: 9to5Mac
It is too early to say that this new type of ad will be introduced as it's currently only part of the iOS 14.5 beta, so it's possible that this new ad slot may not be added to Apple Search Ads when iOS 14.5 is officially released for all users.
February 11 – A steep 34% YOY increase in consumer spending for the top 100 subscription apps in 2020
Recently, Sensor Tower came out with a new store intelligence data report, which showed a 34% YOY increase in global spending for the top 100, non-gaming, subscription-based apps from $9.7 billion in 2019 to $13 billion in 2020. However, there was no YOY growth in revenue from the in-app purchases of the top 100 non-gaming subscription apps in 2020. In the US, consumer spending on in-app purchases from subscription apps dropped 3.4%.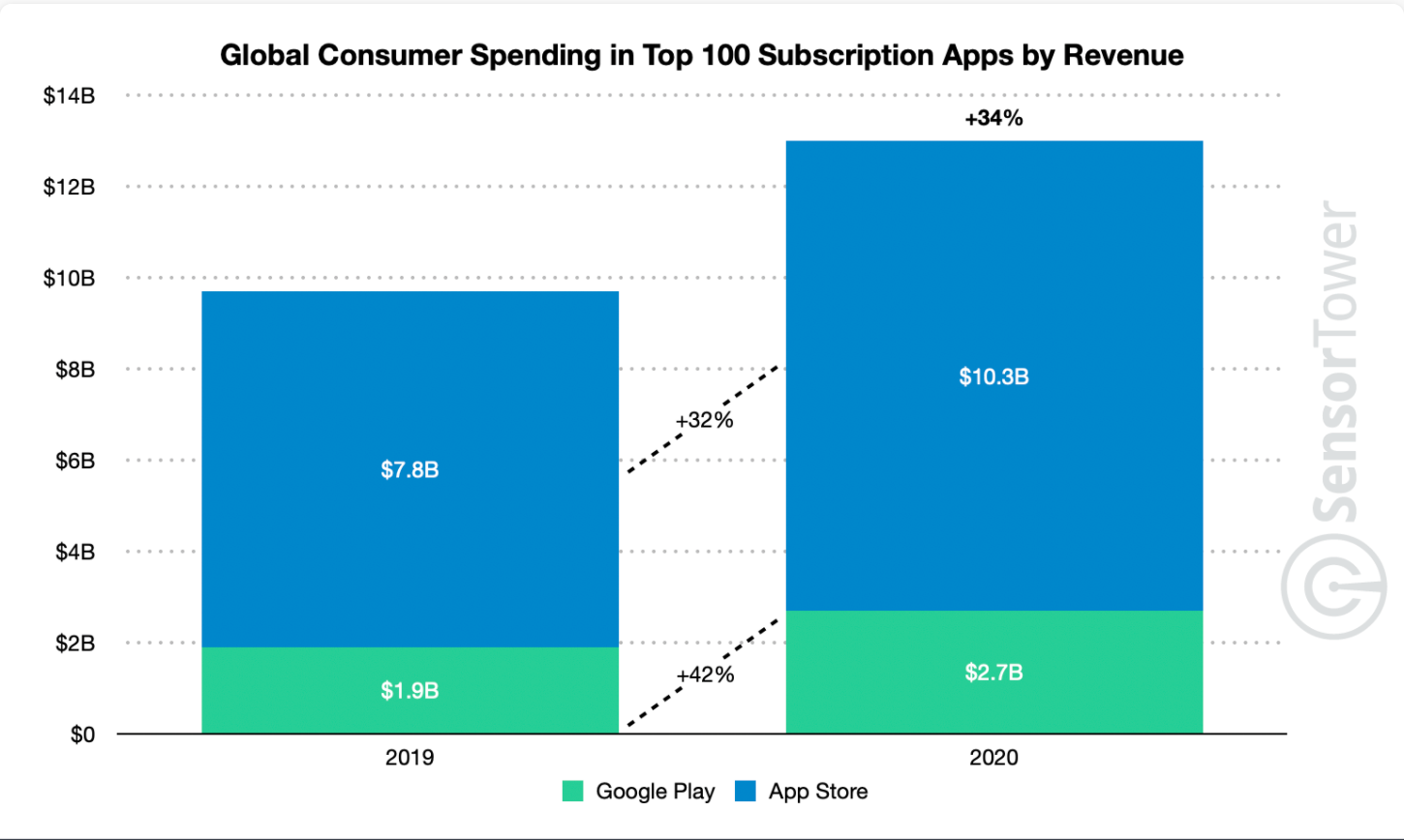 Source: Sensor Tower
Historically, Apple App Store consumers have been bigger spenders on subscription-based apps and in-app purchases when compared to Google Play Store consumers. Globally, the Apple App Store saw a 32% YOY increase in revenue for the top 100 subscription-based apps, from $7.8 billion in 2019 to $10.3 billion in 2020, whereas the Google Play Store saw a 42% increase from $1.9 billion in 2019 to $2.7 billion in 2020. In the US, Apple App Store spending for the top 100 non-gaming subscription apps increased by 25% whereas, Google Play spending saw a higher YOY growth of 40%.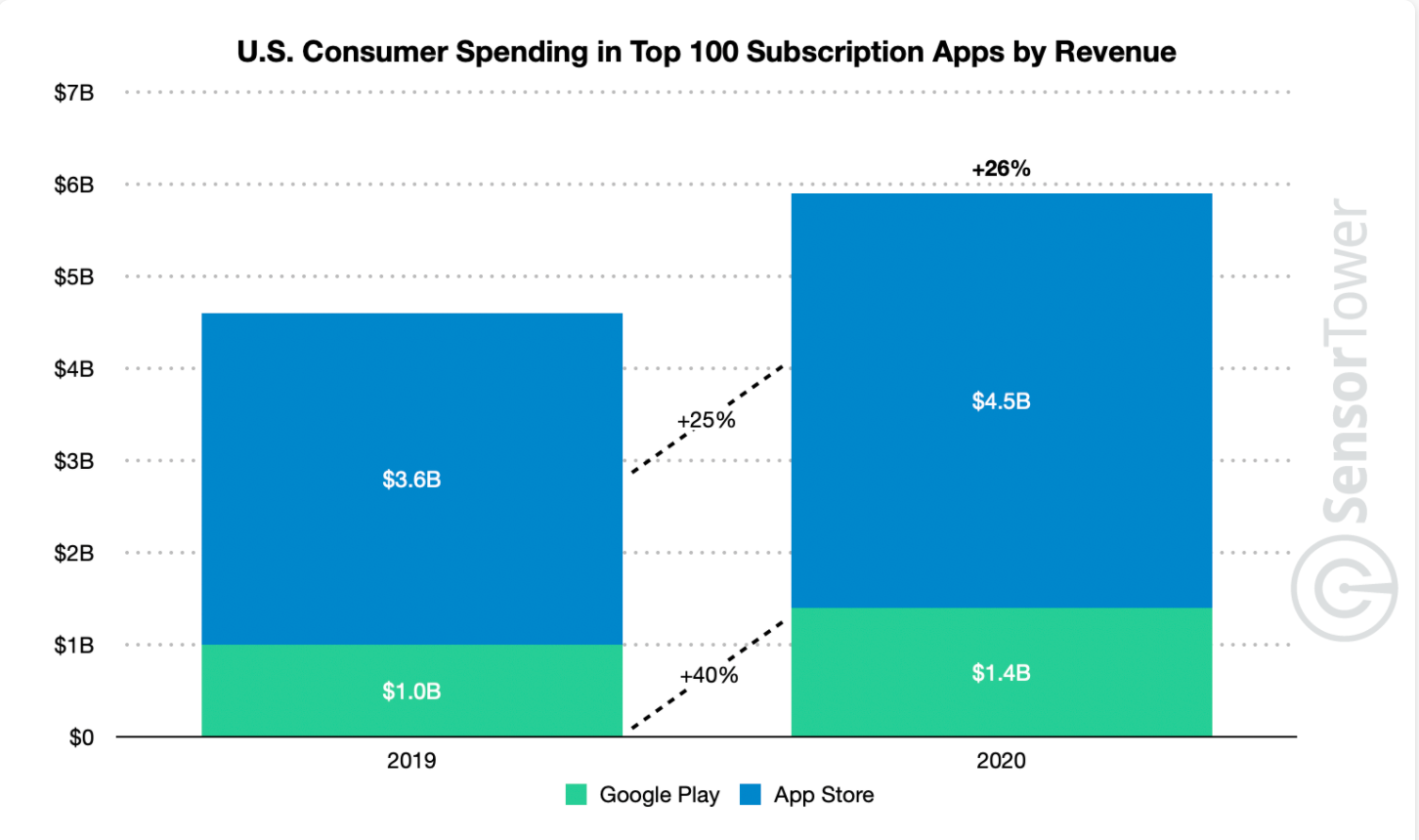 Source: Sensor Tower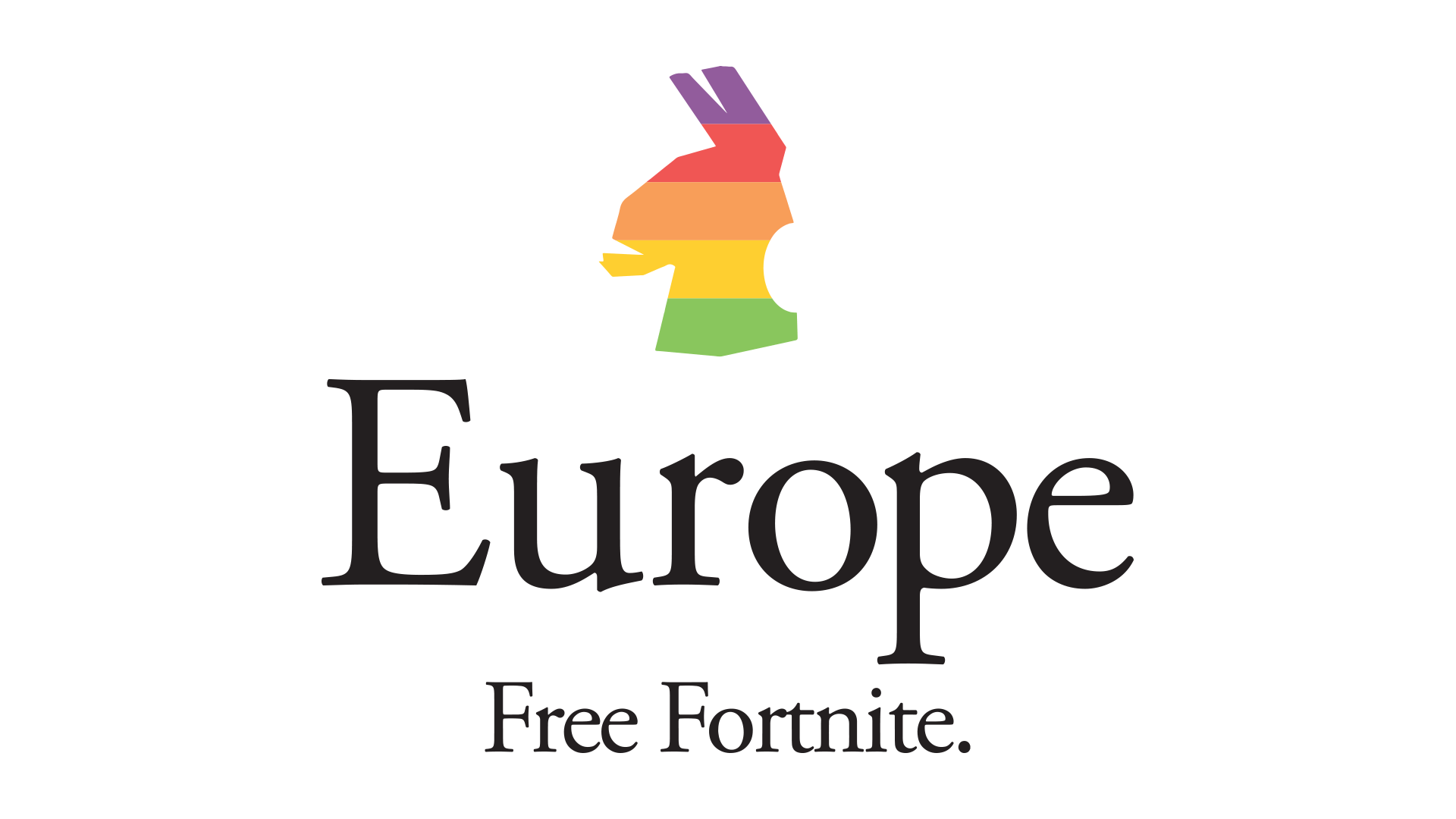 Source: Epic Games News
After pursuing legal complaints against Apple in the US, Australia, and the UK, Epic Games, the creator of the popular game Fortnite, has filed an antitrust complaint against Apple in the EU. In their news blog, Epic Games announced that the aim of the EU complaint is to expand Epic Game's fight against Apple's carefully designed, anti-competitive restrictions and seek fair access and competition that will benefit consumers and developers globally, rather than seeking damages from Apple, as is the case in the US, Australia, and the UK. 
In the past, when Epic Games gave iOS Fortnite players the option to purchase through Epic's direct payment tool, with the proposition of passing savings made directly to purchasers, Apple retaliated by blocking Fortnite updates. When Epic Games tried to bring their games store to iOS, Apple declined. And while Apple has launched its own gaming distribution service, Apple Arcade, it has barred many competitors, including Epic, from doing the same. After receiving similar complaints from other app developers as well, the EU has launched an investigation into Apple's anti-competitive regulations and conduct.
February 18: Android 12 developer's preview: New privacy and user experience updates and more!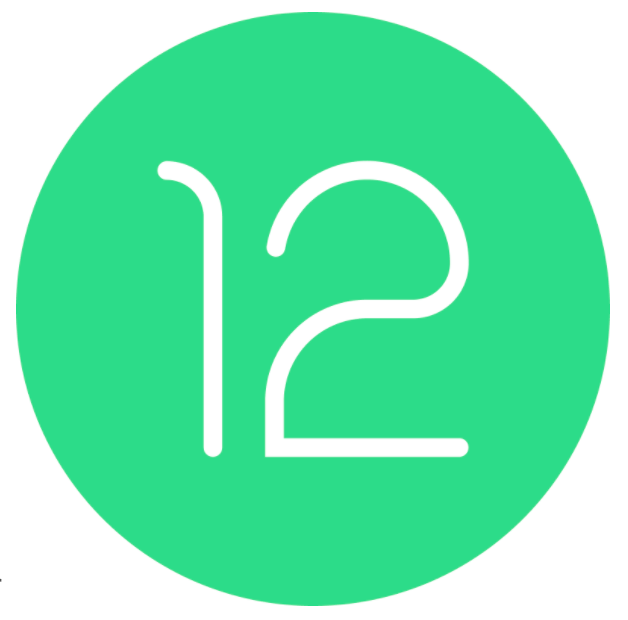 Source: Android Developer's Blog
In the first preview of Android 12, Google highlights the importance of user privacy and user experience by rolling out updates on privacy controls, pre-set password complexity, high-quality video, photo and audio formats, and app compatibility. But what do the new updates mean for mobile app development and growth? On the app security and user privacy front, Android 12 continues to help developers migrate to privacy-protecting, resettable identifiers by restricting netlink MAC for all apps, regardless of target SDK level. It also helps users by introducing safer exporting of components/files from the app by changing the default handling of the android:exported attribute to introduce more transparency. Developers can find more insights about app privacy and security changes in the Android release on behavior changes for apps.
In order to optimize the user experience, Android 12 has offered more compatible media transcoding options for developers. Higher-quality formats like the AV1 Image File format (more compressed, higher resolution images); faster, more responsive notifications with a better UI; a more consistent, secure environment for apps across all across devices, laying the ground for app developers when optimizing for bigger screens such as tablets, foldables and TV's; and lastly, faster testing and debugging for app developers. Read more about the changes to the app compatibility framework, here.
February 19: WhatsApp reveals its plans for users who don't agree to the new privacy changes  
WhatsApp announced that with the roll-out of its new privacy policy updates, it will ensure that users review the new privacy policy at their "own pace" and will display a banner to better explain the changes to its terms. After the May 15, 2021 deadline, it will slowly ask users to comply with the new terms of WhatsApp to retain its full functionality. The users that still don't accept the changes will be able to receive calls and notifications for a few weeks, but will not be able to read or send messages from the app.  After May 15, 2021, the app's inactive user policy will apply. This announcement comes after WhatsApp's recent controversial update regarding privacy policy and terms that will pave the way for convergence into the eCommerce sector for Facebook.
Before we go: Did you notice?
Tags were spotted during February on App Store results

under the search field. Despite the uncertainty on when they first appeared, they are indeed a helpful resource for any user: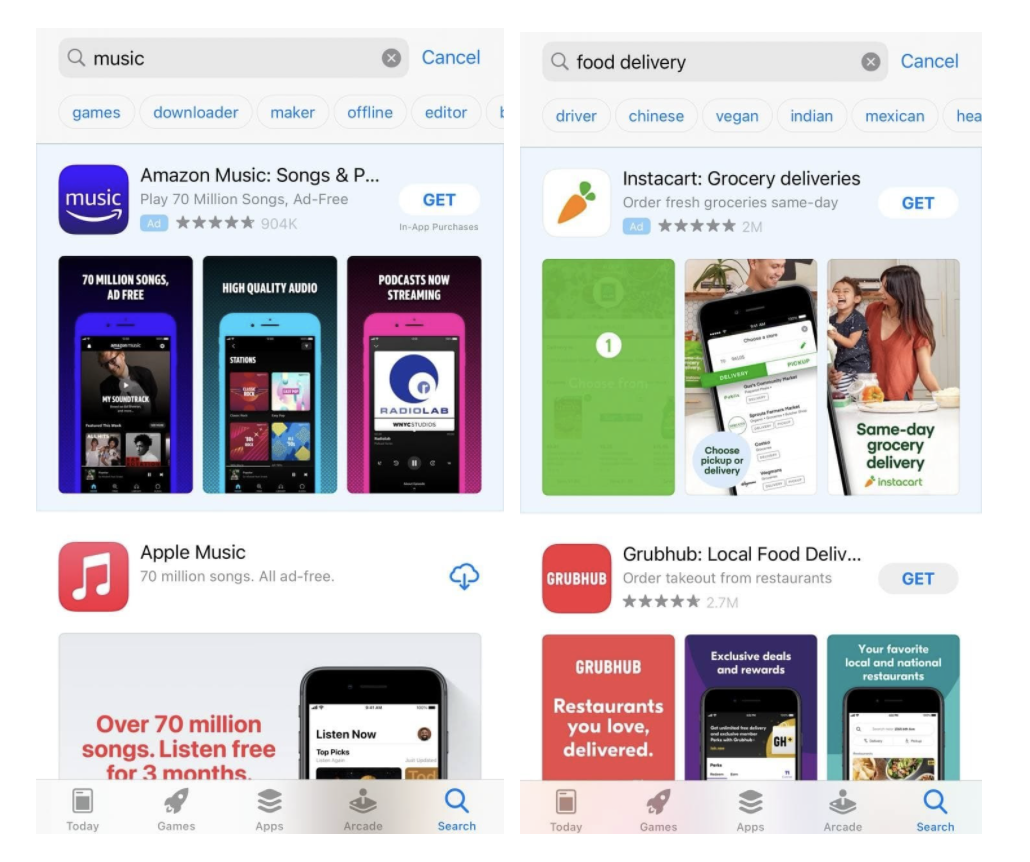 Source: The ASO Stack
The Play Store is taking action into the country "Unknown Region"

, which has been present since the new console launch in 2020. Console users first observed the 'Unknown Region' numbers dropping in February. Still, it's unclear the reasons and explanations behind it.

Source: The ASO Stack
App Clips Units:

Now, while using App Store Connect, you can explore the units coming from your App Clip acquisition; it's now attributed as 'App Clip' source. And, also available, is the data for App Clip Sessions and Crashes. This should support developers and marketers to better understand and optimize their App Clip strategy.

Source: App Store Connect

Source: App Store Review Guidelines
Upcoming events in the next month
March 4: MGS Games (online)
March 11: Sensor Tower & Phiture: Market Penetration for New Apps in EMEA (online)
March 18: App Growth Summit LA (online)
March 18: App Promotion Summit (online)
Find more events at the Mobile Conferences & Events 2021.
Events planned as offline may suffer changes due to Covid restrictions. Check the event website to be up to date about the latest news.
Tool Updates
Interesting Reads
20 Terrible ASO Mistakes you Need to Avoid in 2021
What is a Bundle ID & How Does It Impact Mobile App Ranking?
How gaming businesses work with Organic User Acquisition and Conversion Rate Optimization in 2021
Updated Daily Impressions: Why you can trust them
Google Play Store can now share apps and updates with nearby devices; here's how
Google looking for alternative to Apple's 'App Tracking Transparency' feature
Google becomes the top publisher worldwide for January 2021 by downloads
In our ASO Monthly September review,…
---
October 5, 2022


by Ritwik Arya and Ramazan Tugay Kahraman
In this interview, Agatha Bejan,…
---
September 29, 2022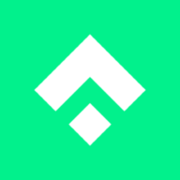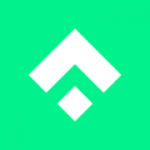 by Phiture