In the ASO Monthly series, Phiture team reflects on the previous month and sheds a light on trends in app store optimization, algorithm changes, insights in conversion rate optimization and tools updates.
This update was written by Moran Lahav, Senior ASO Consultant at Phiture.

ASO Conference 2020 ONLINE
Following recent developments in the COVID-19 situation, the ASO Conference in Berlin in May is going ONLINE. You can sign up free for our online conference via https://asoconference.com (max. 1,000 attendees).

March 2nd — A Google Play bug causes several Android apps to disappear from the Play Store
Although it was fixed shortly after, the bug caused a major concern among quite a few developers whose apps were mysteriously erased from the store.
To read more, click here
March 2nd — The Google Play store has added a dark mode toggle
Google has added a new toggle that allows users to switch between light, dark, and automatic modes. This means you can have the eye- and AMOLED-friendly look no matter what device settings are enabled. The main benefits of dark mode are longer battery life and a screen that is easier on the eyes. Now that the users can switch in between these modes freely, it's important to make sure that creative assets look good in both light and dark mode.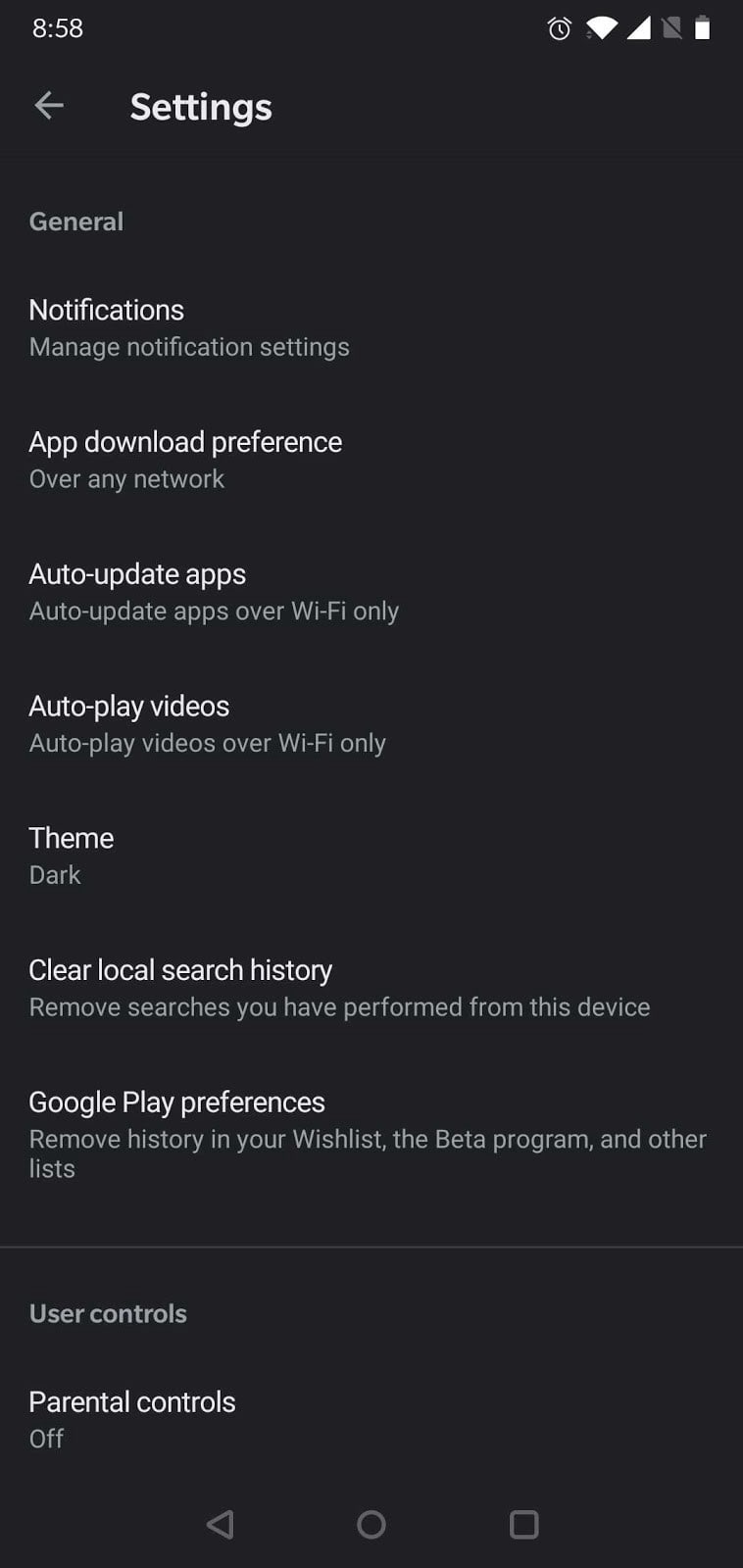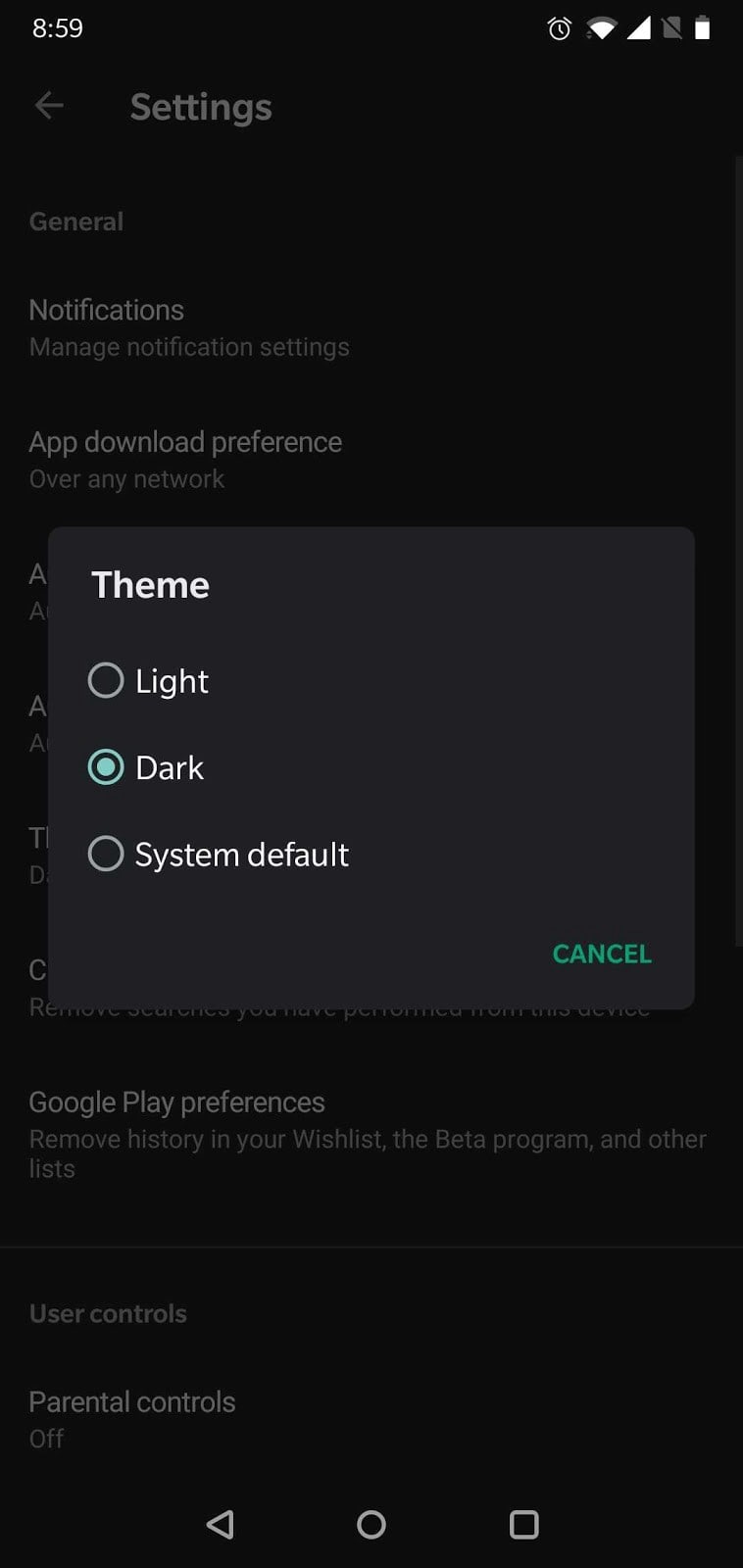 (source: Google Play Settings)
For more information click here
March 3rd — Google Play blocks Corona virus related search results
Highlighted by Nadir Garouche on ASO Stack, Google Play decided to block searches related to the coronavirus. It started in January, when Google Search enabled an SOS Alert for all coronavirus-related queries to provide trustworthy information. Following that, as of the beginning of March, searching for "coronavirus" or "COVID-19" on the Play Store app or play.google.com returns a "no results found" message for Android apps and games, or alternatively refers users to the World Health Organization website.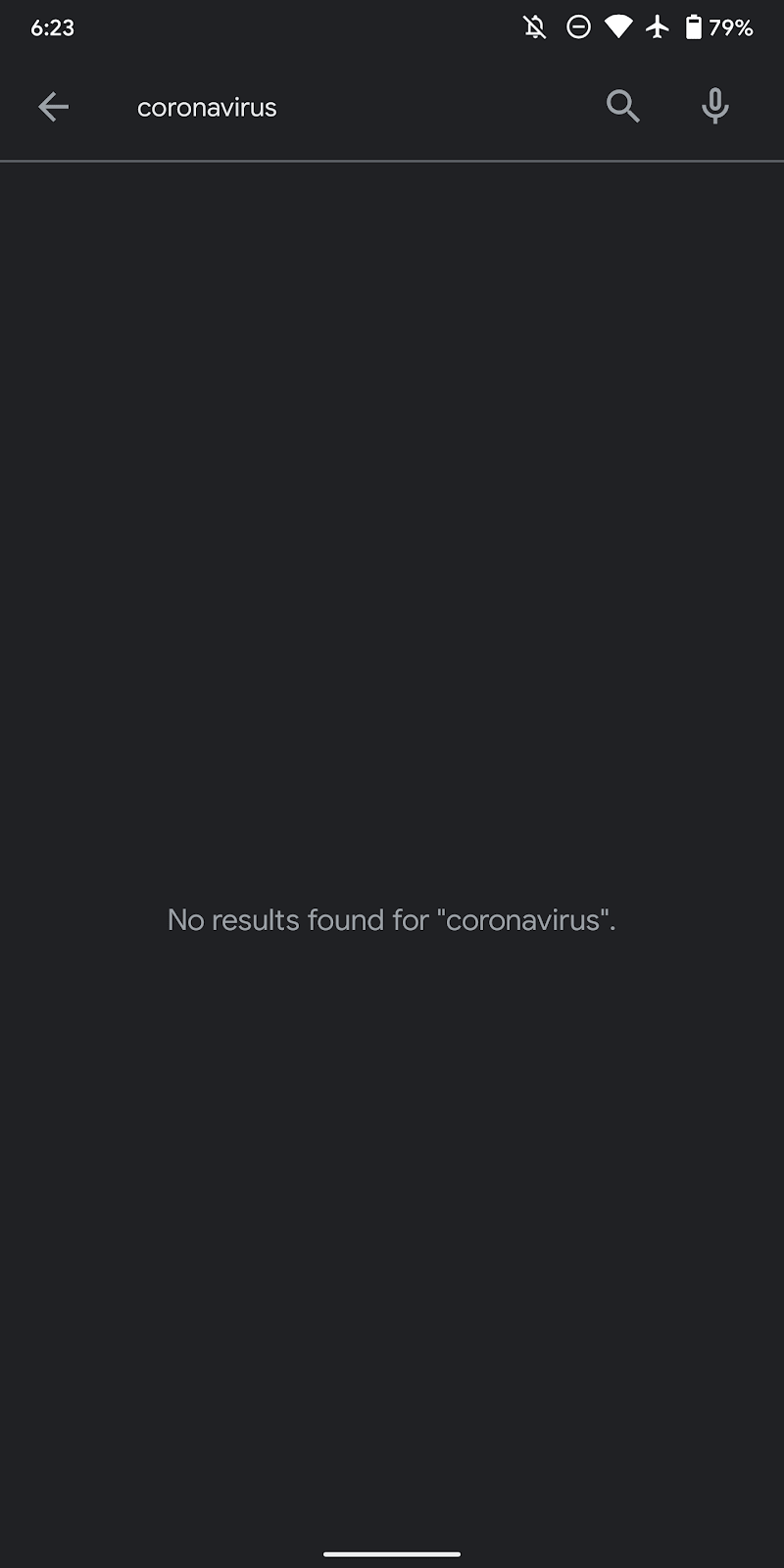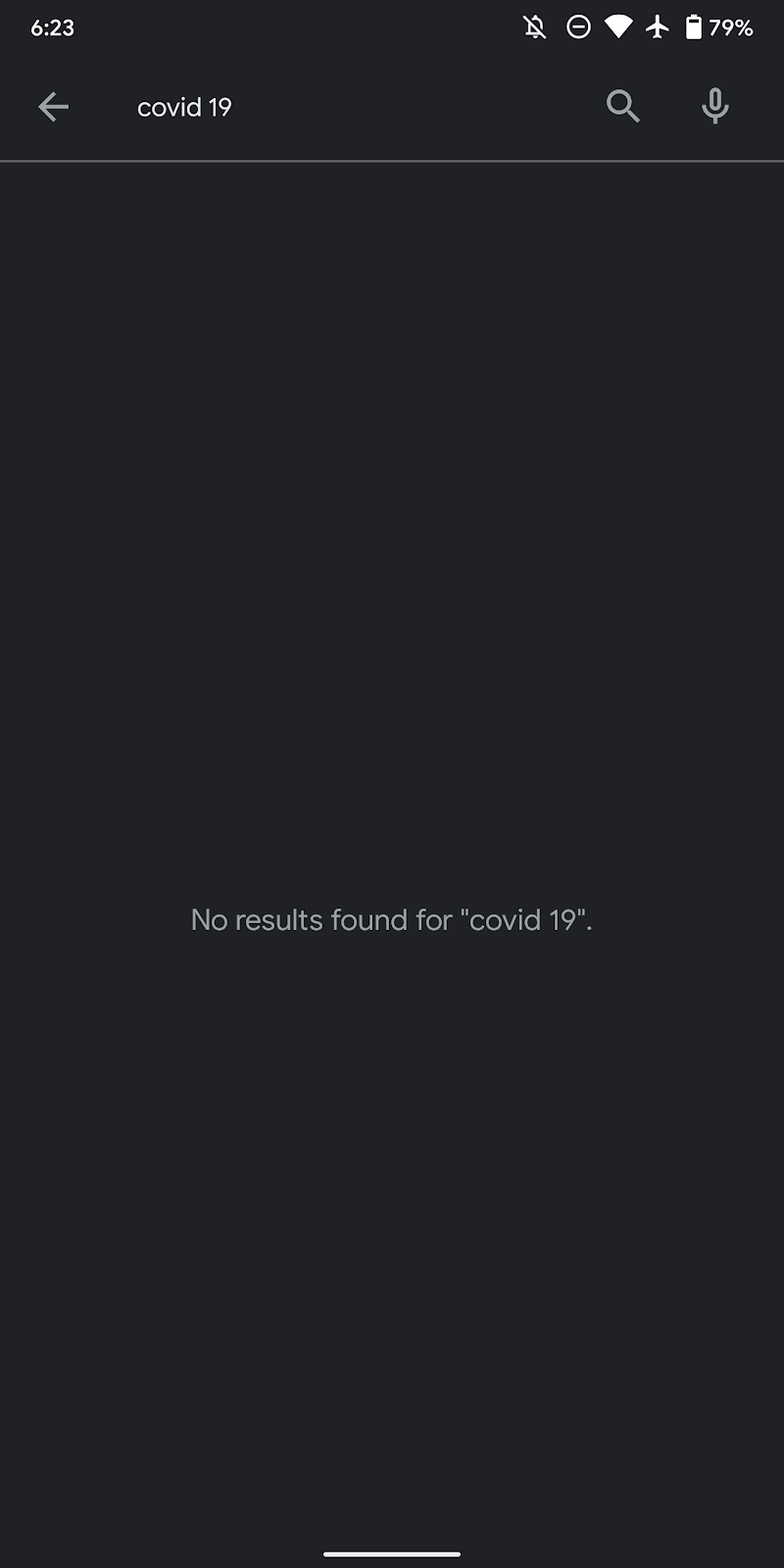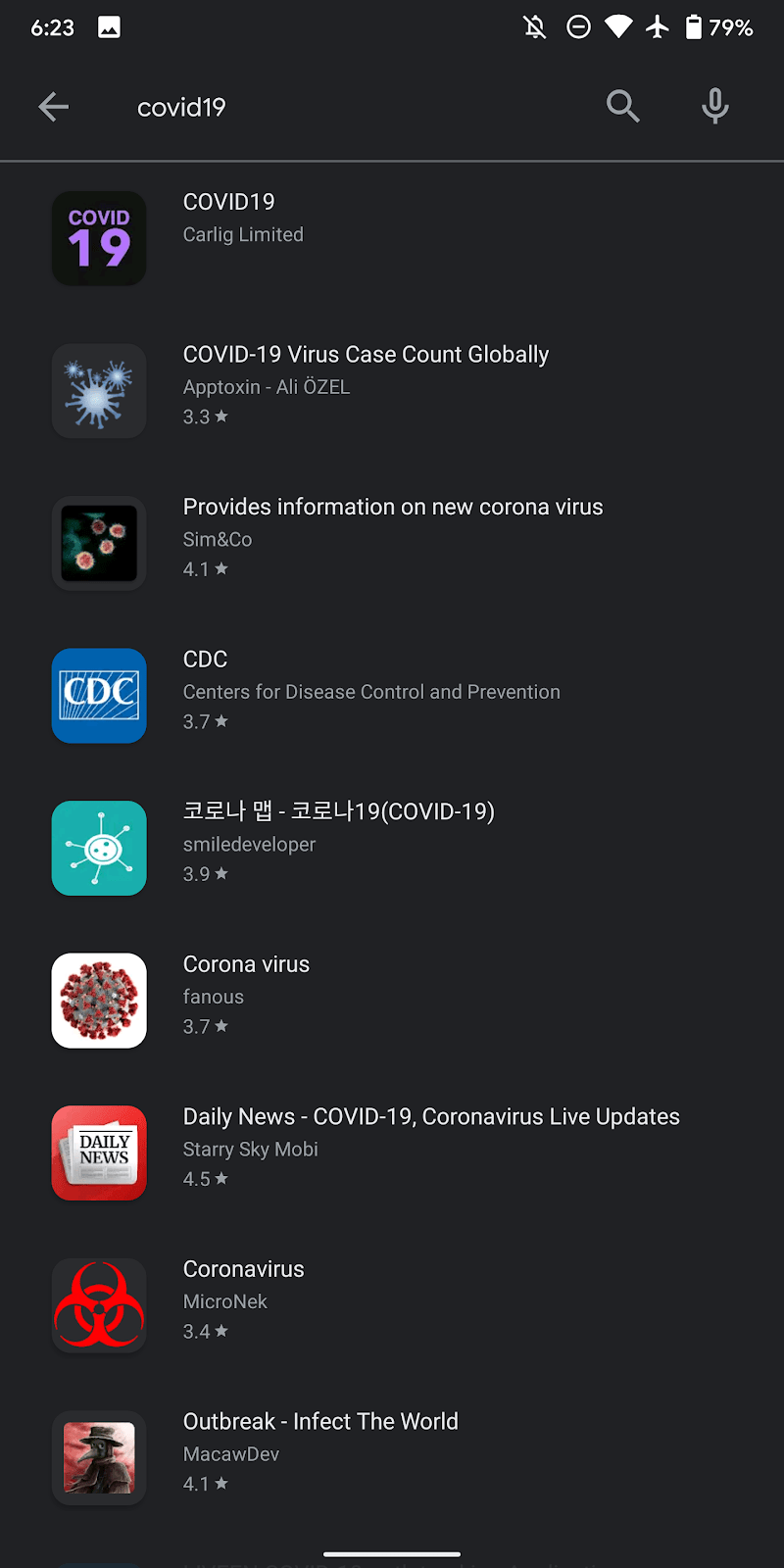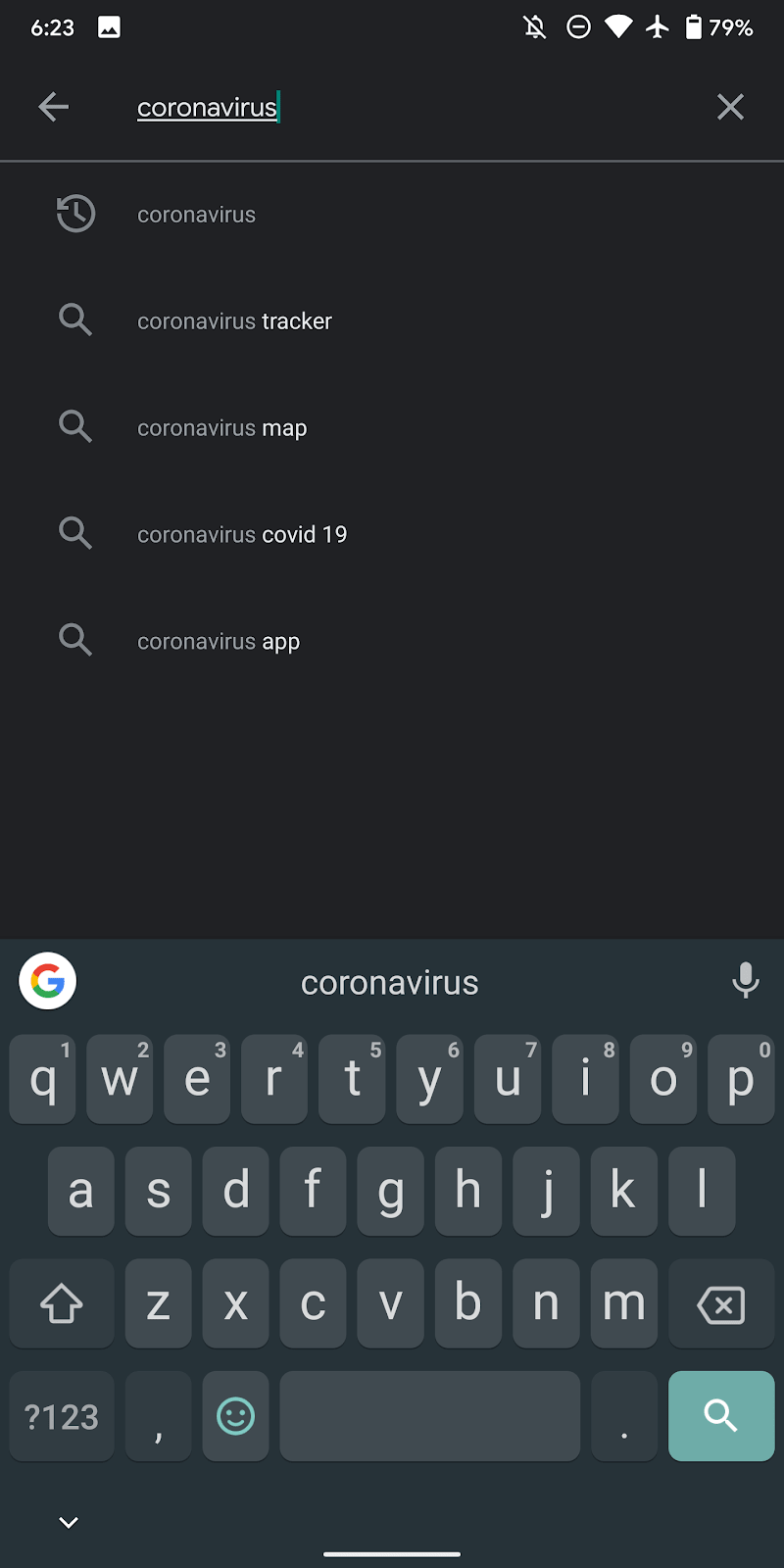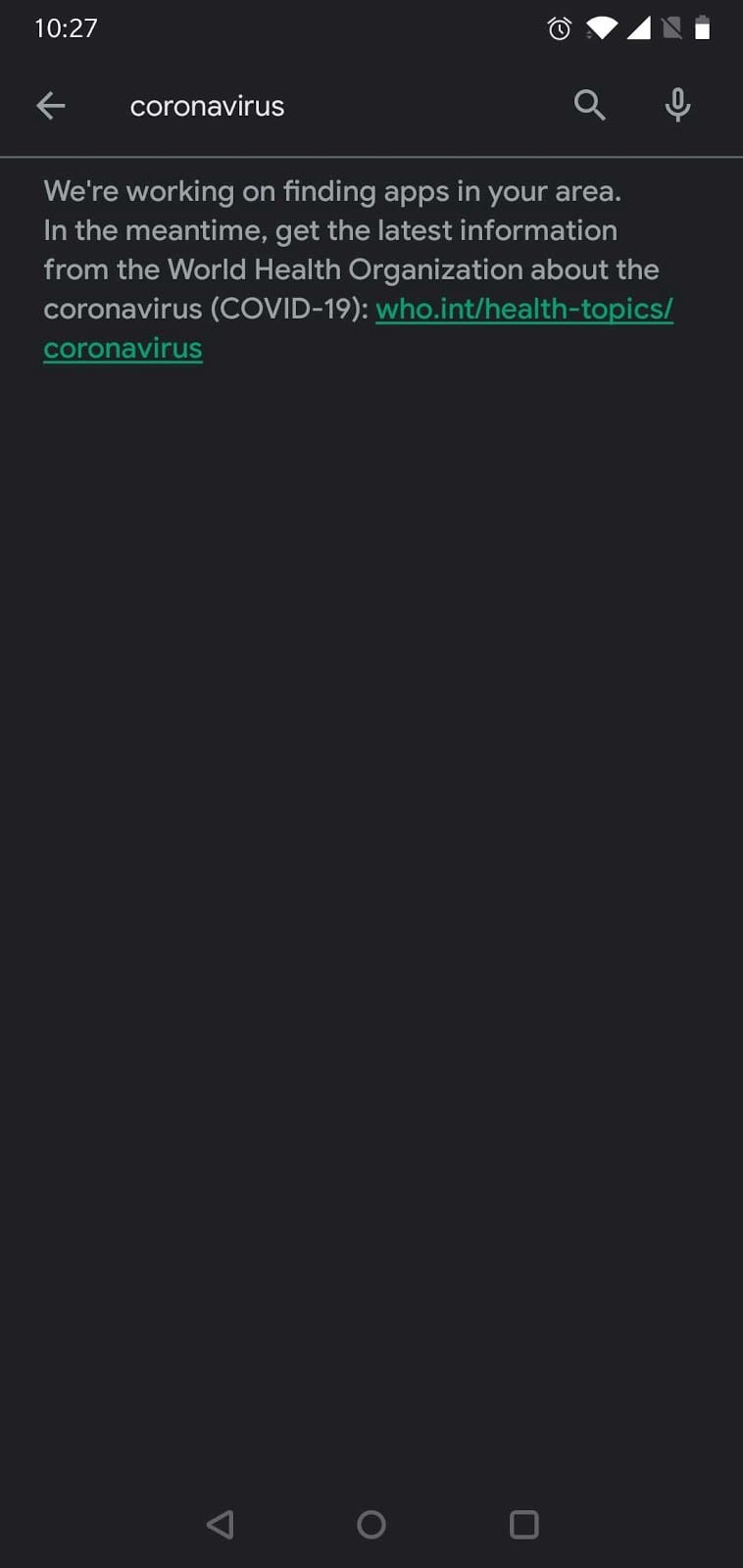 (Source: First 4 images: Google Play store (screenshots by 9to5 Google)
Last image: Google Play search results)
To read more, click here
March 9th — Google Play is making it easy to send a donation to coronavirus relief efforts
You can make an easy donation to help with coronavirus relief and containment through a banner that pops up at the very top of the Google Play Store today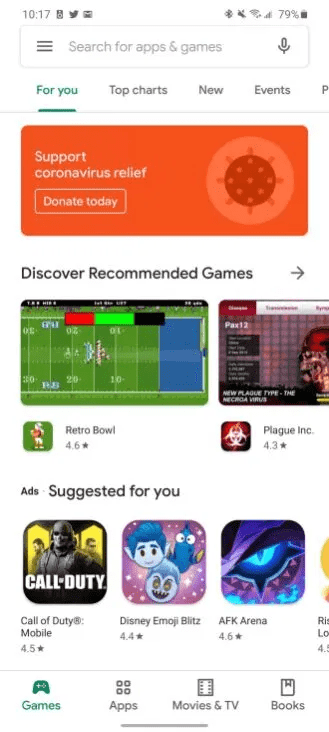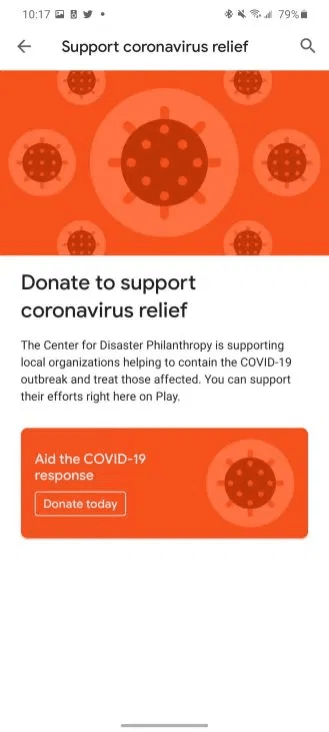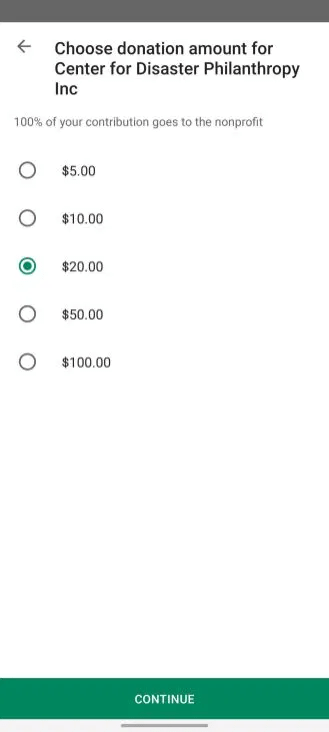 (Source: Google Play Store (9to5 Google))
For additional information, read here
March 9th — Huawei claims AppGallery is world's third-largest online app store
In what is presumably publicized in order to attract more developers to its platform, the firm claimed that its own AppGallery is now the world's third-largest online app store with over 400 million active monthly users.
AppGallery is already pre-installed on each Huawei device, so it's unclear just how many of those 400 million users are actively accessing the third-party storefront over the Google Play Store — where available. It's also unclear just what percentage of that figure accounts for mainland China, where no Huawei devices come with Play Store access and AppGallery is the only option.
March 12th — Google Play's dark theme has been made available on all devices going back to 2014
All phones and tablets from 5.0 Lollipop will be able to take advantage of this nighttime-friendly look. This wider launch also comes with a preferences menu to manually set the look. This wide rollout makes it imperative for developers and ASO practitioners to make sure that creative assets look good in both light and dark mode.
For more information, click here
March 15th — An iOS App store bug deletes reviews for approximately 5 days
Ilya Kukharev from AppFollow has pointed out on ASO Stack that App Store reviews have been disappearing for many apps starting Friday, March 13.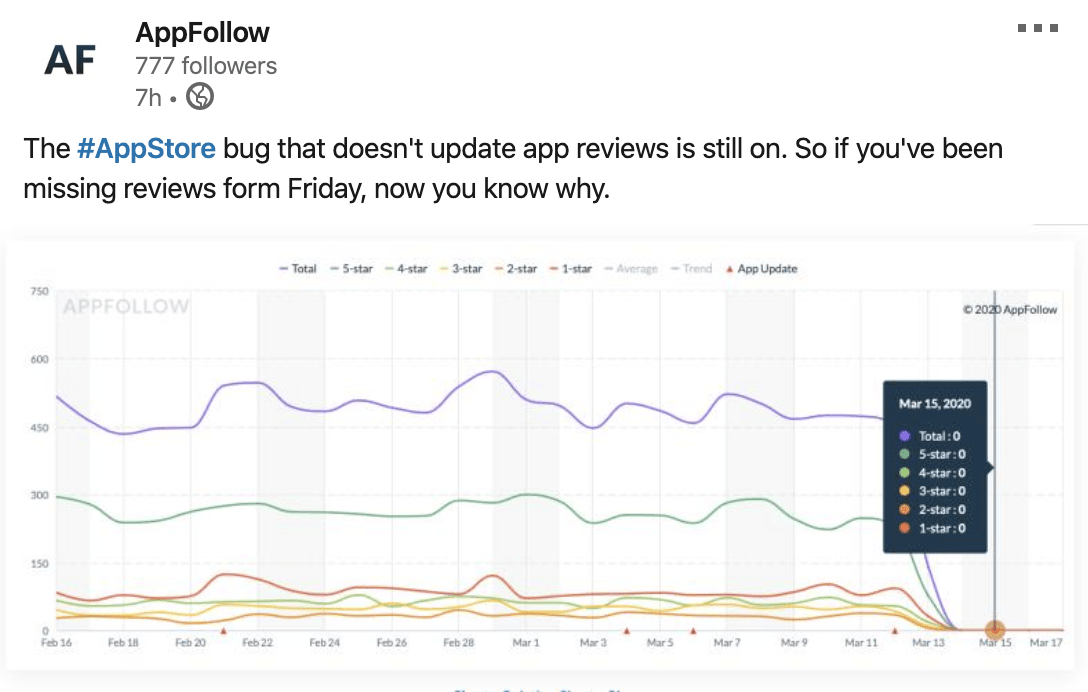 (Source: AppFollow's linkedin account)
March 16th — App Store expediting COVID-19 apps from reputable sources, Apple blocking coronavirus-themed games and entertainment software
In an effort to ensure the credibility of health and safety information, Apple is expediting approval for specific apps from reputable sources related to COVID-19. The App Store is also waiving the annual membership fee for distributing free apps for select groups. Apple will not approve apps that use COVID-19 themes for entertainment and games to limit apps that take advantage of the current health crisis.
To read more about this, click here
March 16th — Apple has announced WWDC for 2020 coming in June, during which iOS 14 will be revealed
The conference will be presented as, what Apple calls, a completely new online experience, confirming that a physical event will not happen this year due to coronavirus concerns.Apple will preview the future of iOS, iPadOS, macOS, watchOS and tvOS. At the online event. Apple will also release developer betas at the same time.
For more information, click here
March 17th — Android app reviews may slow to over a week due to COVID-19 impacts
Google warned android developers with an alert on the Play console, that they should expect app reviews to take up to a week or even longer to appear.

(Source: Google Play's developers console)
To read more about this, click here
March 18th — An App Store editorial story highlights a recommended list of work-from-home apps
The collection is titled "Apps for Working and Staying at Home" and it includes a variety of different applications across multiple categories. Throughout the various sections, Apple highlights applications that make it possible to learn from home, keep in touch with loved ones, connect with coworkers, and more.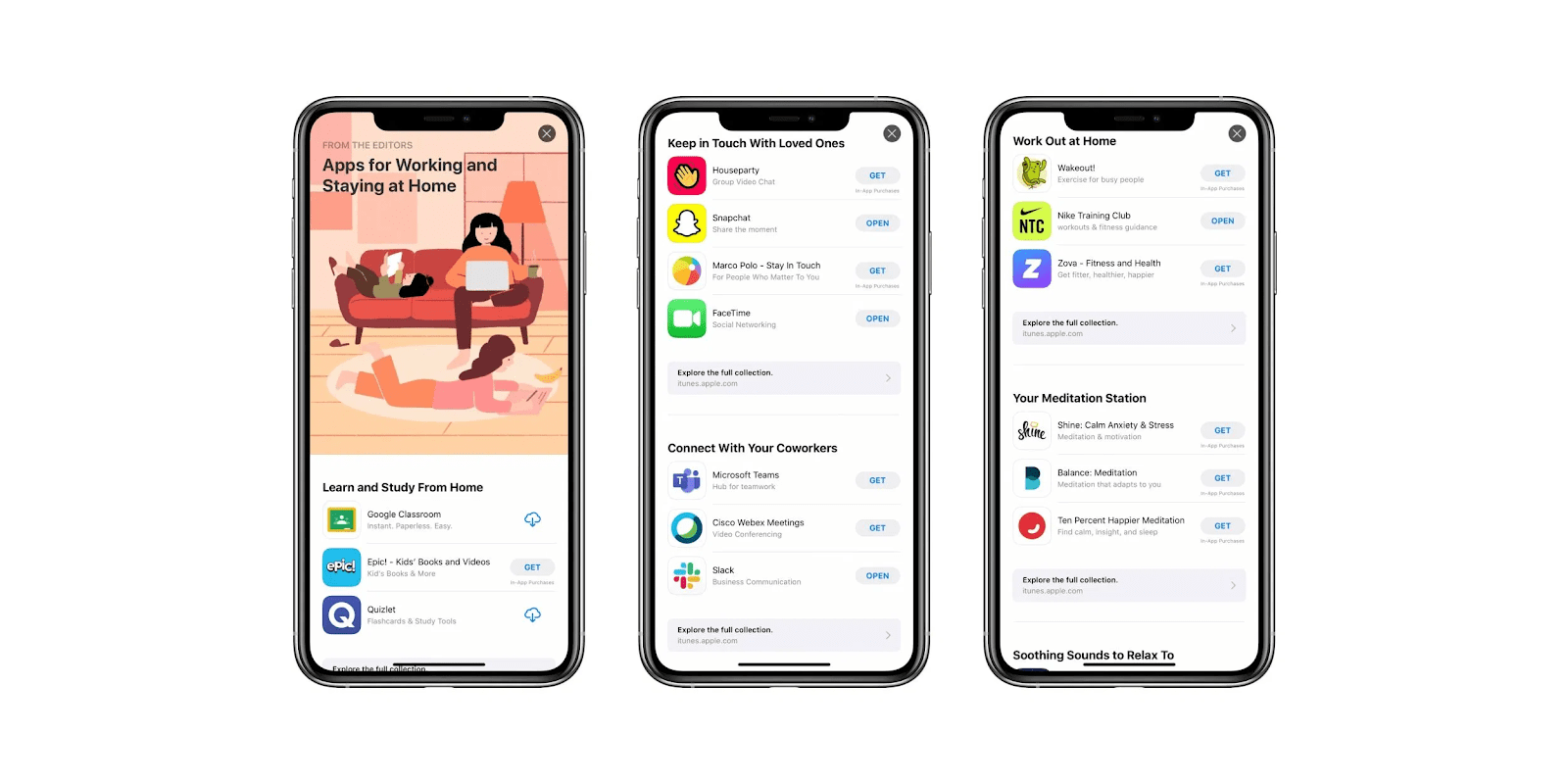 (Source: 9to5 Mac)
For more information, click here
March 23th — Apple is expanding the App Store to 20 new countries starting next month
Apple is expanding the App Store to 20 new countries including Afghanistan, Iraq, Morocco, and Serbia this year, the company announced on its developer portal,
Apple has asked developers to log into their accounts on its developer website and accept the updated license agreements no later than April 10, in order to make their apps accessible when the time comes.
This expansion holds a great business opportunity for developers to target additional users by offering localized content.
For the full list of countries, click here
March 24th — Coronavirus Impact on consumer and business behaviour in the App Industry
Apptopia (on March 6) and Mobile Action published researches regarding the coronavirus outbreak's impact on the app industry. The data focuses on several main categories such as: Travel, Shopping, Food & Drink, Social Networking, Business and Education.
Their research depicts the unsurprising crashing of some travel apps, for instance, vs. the equally expected stip increase in Social Media or Shopping apps usage, in light of the recent change in user's behaviour due to the pandemic.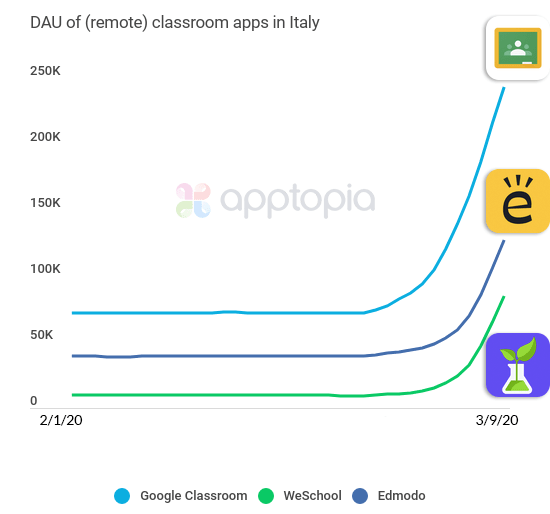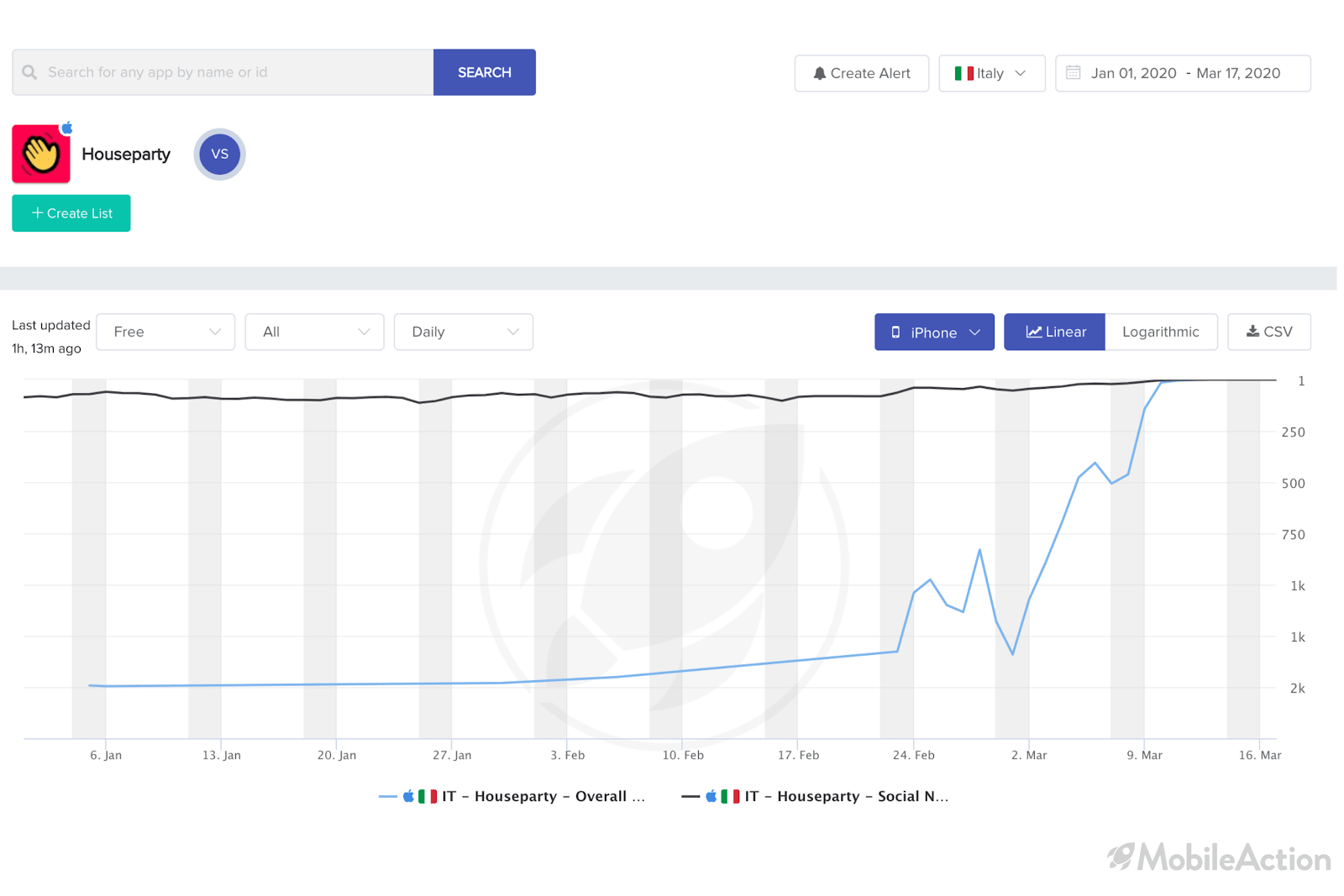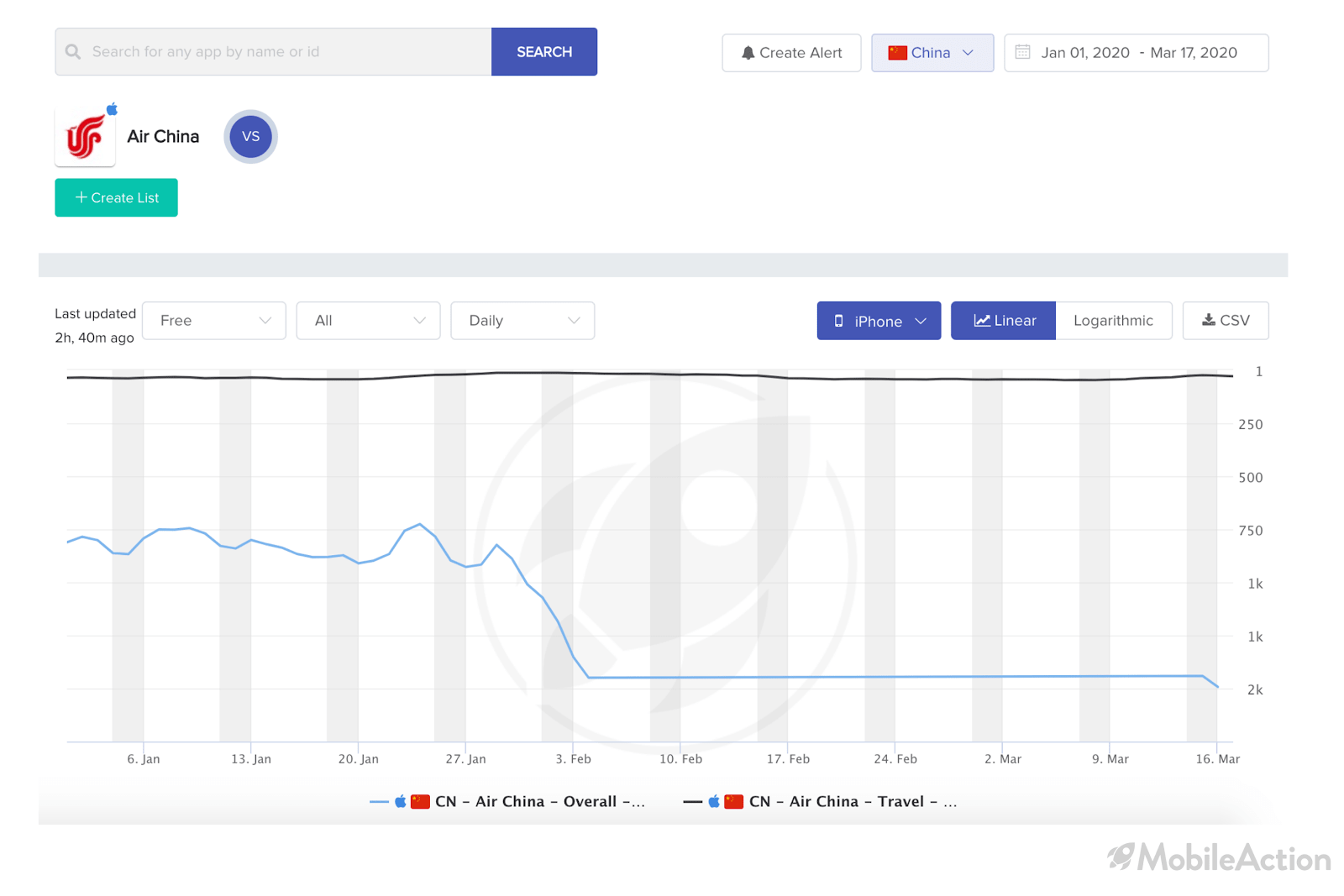 (Education apps DAU increase in Italy, Source: apptopia)
(Houseparty's category ranking in Italy. Source: MobileAction)
(Air China's App Store category ranking in China. Source: MobileAction)
To read the full Mobile Action research, click here
To read the full apptopia research, click here.
March 24th — Developers in 16 additional countries can now sell paid apps and games on the Play Store
Every few months, Google opens up developer and merchant registration on the Play Console to more countries. Now, 16 mostly African countries are able to sign up for an account on Google Play and start distributing their apps, including: Togo, Benin, Botswana and Turkmenistan.
For the full list, click here.
March 24th — Apple officially rolls out universal purchase support for Mac and iOS apps
Apple has announced that it is officially launching the ability for developers to sell Mac and iOS apps as a single purchase. According to 9to5Mac, Apple's goal here is to promote more adoption of the Mac Catalyst platform, which allows developers to bring iPad applications to the Mac.
For the full article, click here
March 25th — App Store rules are preventing game streaming services from reaching iPhone and iPad users
Apple's current rules prevent makers of game streaming services from entering their app on the App Store. The rules disallow an app from acting as a game repository that can contain content from other publishers. This means burgeoning services like GeForce Now, xCloud, PS Now, and Google Stadia cannot access iPhone and iPad customers.
It is unclear whether or not Apple is actively working with these services to try and find a solution.
To learn more about this, click here
March 26th — Google Play now shows app rating, size, and download count in search results
Google Play is now displaying additional information on the search results, including: rating, download count and app size (size info is currently only available in several locales). This will help store users decide whether or not to download an app right on the search results page. Therefore, developers should be advised more than ever to keep a close look on their app rating and size.
To read more about this, click here.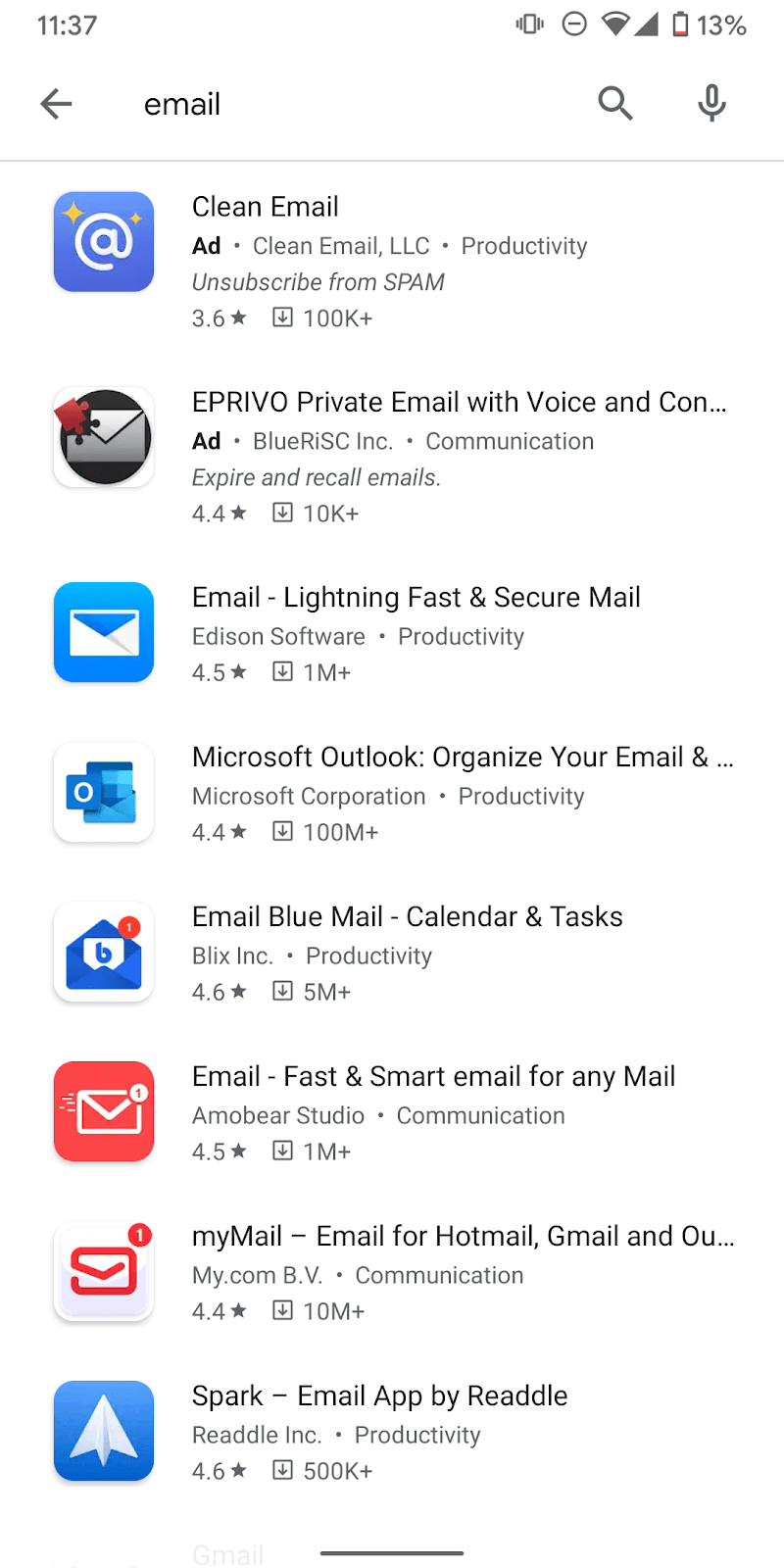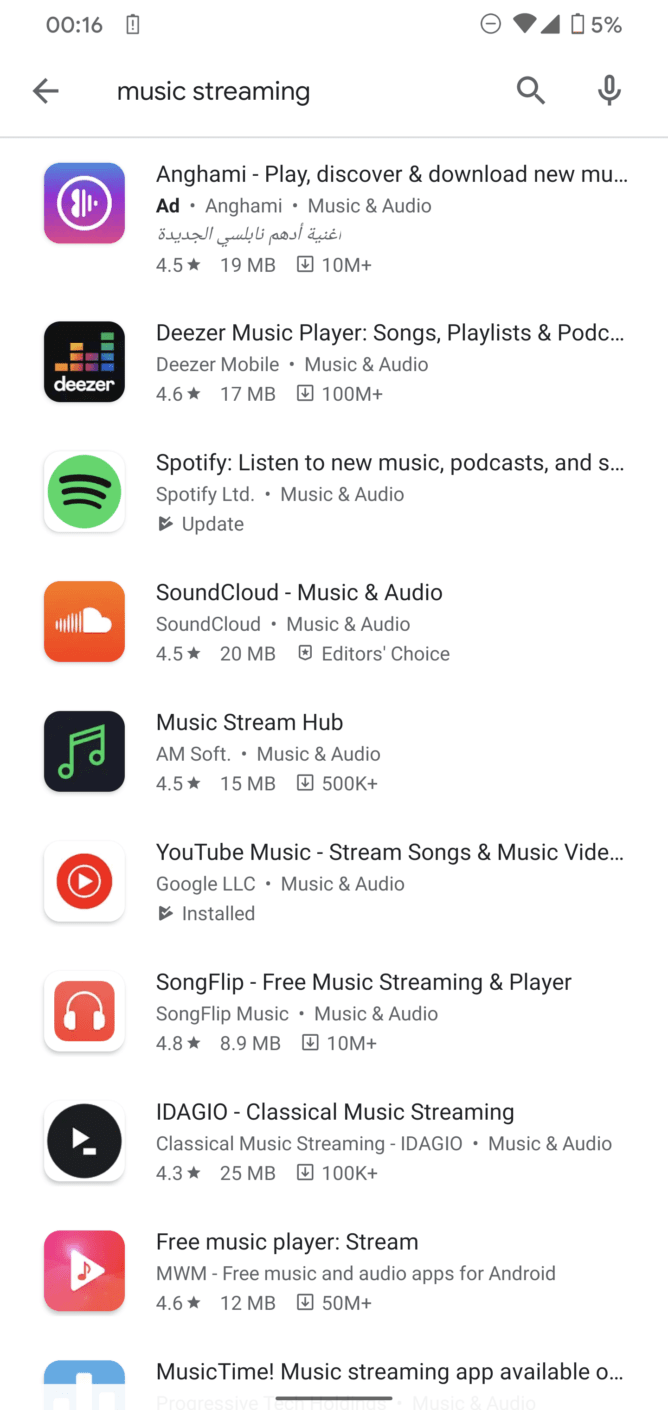 (Google Play Search results in Germany without the file size (left) and in Lebanon with the file size (right). Source: Android Police)
March 26th — Huawei's device name change caused a spike in uninstalls on Google Play
Ahmed Ashraf has shared this tweet by Maria Neumayer on the ASO Stack, regarding a possible spike in uninstalls seen on the Play Store. The spike was caused due to Huawei changing their device names, being reported as an uninstall.
March 27th — Google Tags are now visible in search results for some serach queries
Nadir Garouche has indicated on the ASO Stack that some Google Tags are now visible in search results for some search queries. From the ASO Stack community, it seems the tags shown aren't necessarily ones that developers have selected. For now, the tags appear only when typing game-related terms in the search bar. We will definitely keep a close eye on that for a wider release.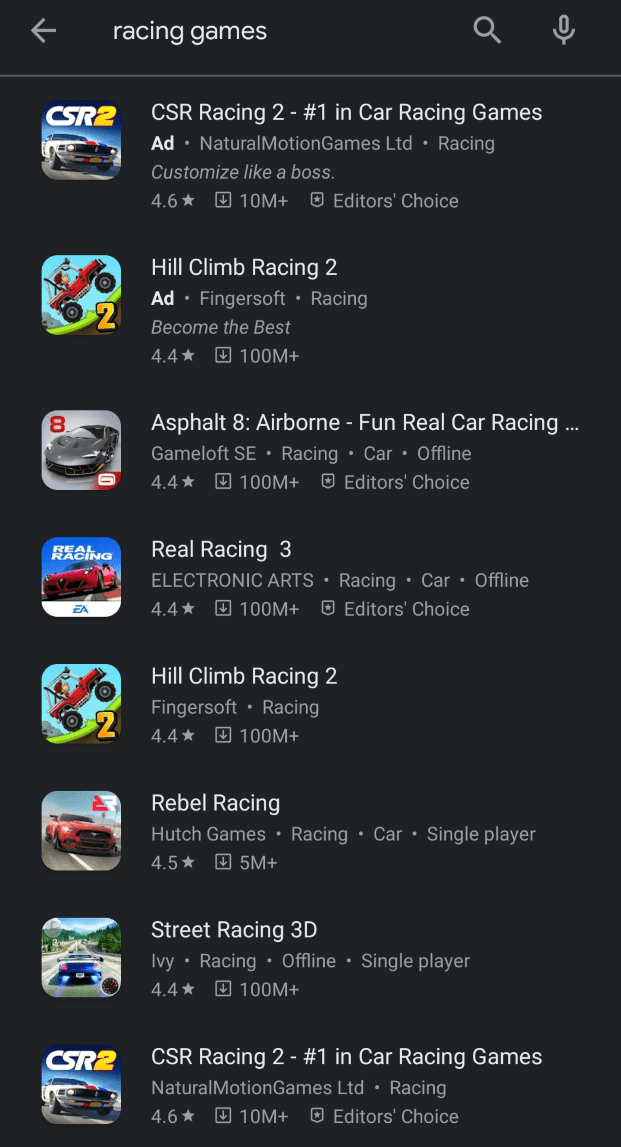 Source: Google Play search results by Nadir Garouche
March 28th — Google Play rolling out Material Theme account switcher
Google Play added a menu at the top right of the search bar, that allows store users to switch between all accounts signed-in on their device. However, swiping on your avatar is a much faster way to switch. This new addition to the top field pushes voice search to the left, and that microphone is hidden when you first open the app to make way for the Google Play animation. The Google Play Material Theme switcher was first A/B tested last December, but is now rolling out widely.
To read more about this, click here
March 28th — Community reports about a bug in Google Play Experiment data
Indicated by Sara Cole and other members of the ASO Stack community, no data was shown on the Google Play experiments tool for tests that started between March 22–26. The issue was, however, since fixed.
Tool updates:
Keyword Downloads
Keyword Downloads is an Enterprise App Intel product that estimates the downloads an app earns from all the keywords it…
help.sensortower.com
Media Manager: The Best Way to Manage App Screenshots – App Radar
For companies using 3rd party translators or collaborating with ASO consultants, such as App Radar's app store…
appradar.com
Interesting reads:
What's the best mobile attribution partner for your app?
There is a moment in the production process of an app with a growth ambition, when you need to expand your marketing…
www.appagent.co
Google Play App Review Times Slow Due to Covid-19 – App Radar
Google Play screenshots are more important now because of the Play Store's redesign. App screenshots are shown above…
appradar.com
As a start, developers will be able to…
---
April 2, 2019


by Cécile Guibé
At the beginning of March, it was…
---
April 4, 2018


by Mantvydas Lisauskas