… and Apple restricts emoji use

February 2 — Search Ads Basic go global this fall
Good news! Apple Search Ads Basic will be expanded globally, as informed by Apple. Those running their campaigns in the Search Ads Basic console can expand their target markets.
The ASO industry could benefit if Search Ads Advanced also extends the geo and language ranges and keywords' search popularity score is provided in more languages.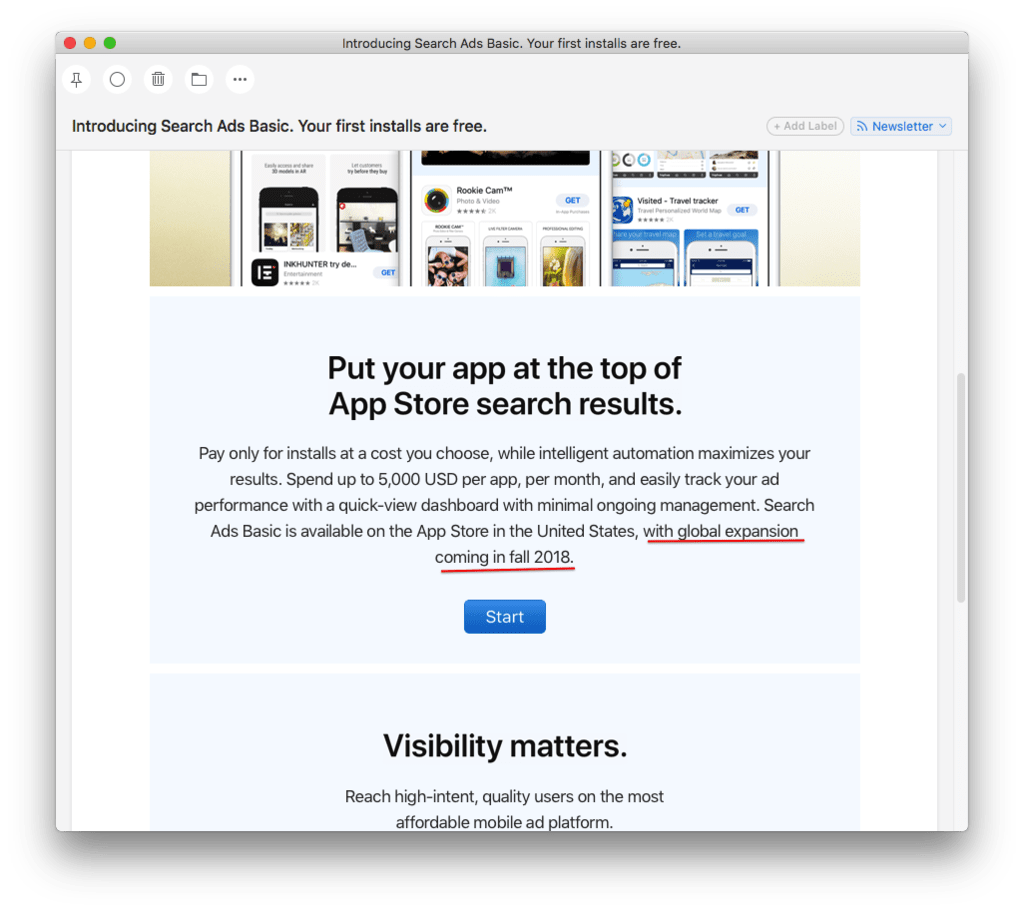 E-mail from Apple via Ilya Kukharev (via ASO Stack Slack)
February 2 — App Store: Emojis use restricted
Multiple cases of apps being rejected by Apple have been reported recently. The Apple review team now rejects apps using emojis in their app or marketing materials, anywhere other than while used with the keyboard. App developers face the choice of using custom illustrations instead of Apples's emojis or remove them completely from the app and store assets.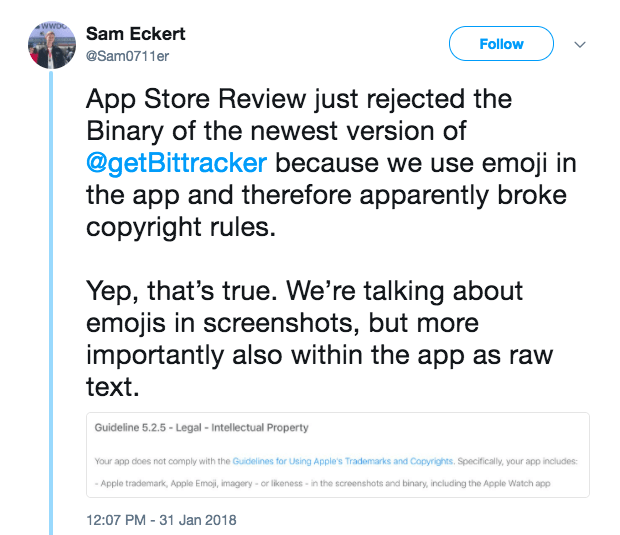 tweet by Sam Eckert
When rejecting the apps, Apple review team refers to the Point 5.2.5 from App Store Review Guidelines:
Apple Products: Don't create an app that appears confusingly similar to…apps and extensions, including third party keyboards and Sticker packs, may not include Apple emoji.
February 6 — Search Ads Basic e-mail mess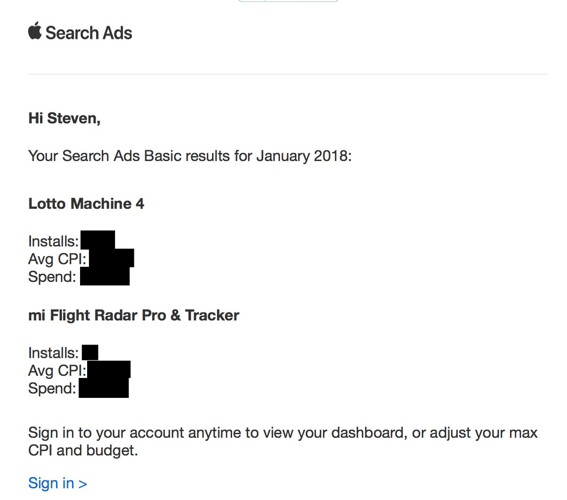 On February 6, Search Ads users received an email from Apple with other developers' campaigns results for January. The information provided included app name, number of installs, average CPI and spend. There is no information on how many emails were sent out in error and on how many apps.
February 20 — App Store: Increased number of screenshots on Product Page
Apple increased the number of screenshots on the product page to 10 images. This change should not have a crucial impact for most app developers, as only about 4% of users currently scroll through all 5 screenshots in the gallery as reported by StoreMaven. This means that only a fraction of these actually scroll through the 10th screenshot. However, according to StoreMaven, visitors do tend to swipe through the gallery more when they are checking out a recently launched or updated app.

screenshot of the updated guidelines (iTunes Console)
In the meantime, Google Play continues rolling out a new search result interface to more Play Store visitors. Having searched for a search term, a user will see a list of app cards, each including a short description and up to 6 screenshots, along with the total number of downloads and reviews (screen left). Each of the elements newly shown in the search will be gaining more weight in terms of its impact on conversion. Also the prominent install button, might increase the number of installs while driving a lower number of Store Listing Visitors to your page.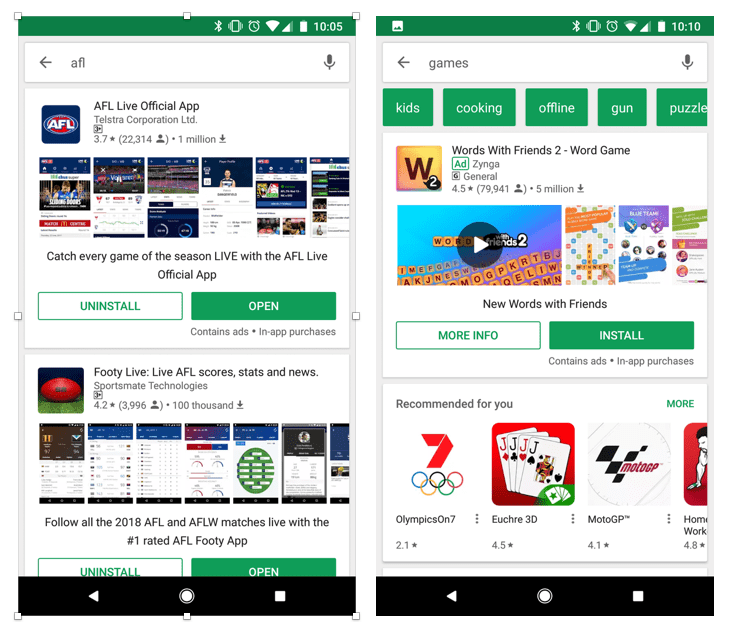 via Simon Oboler (ASO Stack Slack channel)
On the second screen an upsetting trend for acquiring the organic users can be spotted, as now organic content is one scroll away, leaving the entire first Search result screen to keyword suggestions, ad tile and app recommendation icons.
February 23 — Google Play Developer Console news
Google Plays makes recently released introductory pricing periods flexible. The introductory price period is now not bound to the general applications billing cycle and can be set separately.
February 23 — Stories show up in search in extended geos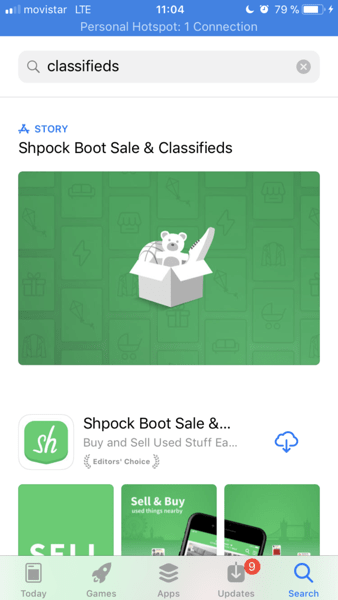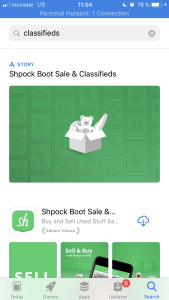 Apple recently started showing featuring stories in the search in the US. Similar search results have been spotted by ASO Slack members in other locales too (George Natsvlishvili, ASO Stack Slack channel).
If an app is featured as App of the Day, the story will appear in the search for your brand keyword and for search terms related to any other apps in story.
This continues the trend of content curated by Apple getting more exposure in the store.
February 23 — Google Play and App Store keyword dances
February was an unstable month for Google Play and App Store keyword rankings. Numerous cases of apps massively dropping in category positions and in targeted keywords have been reported recently in ASO Slack group. First concerns were raised starting from February 14. Keyword dances keep happening, however, no official change of Store algorithms has been announced.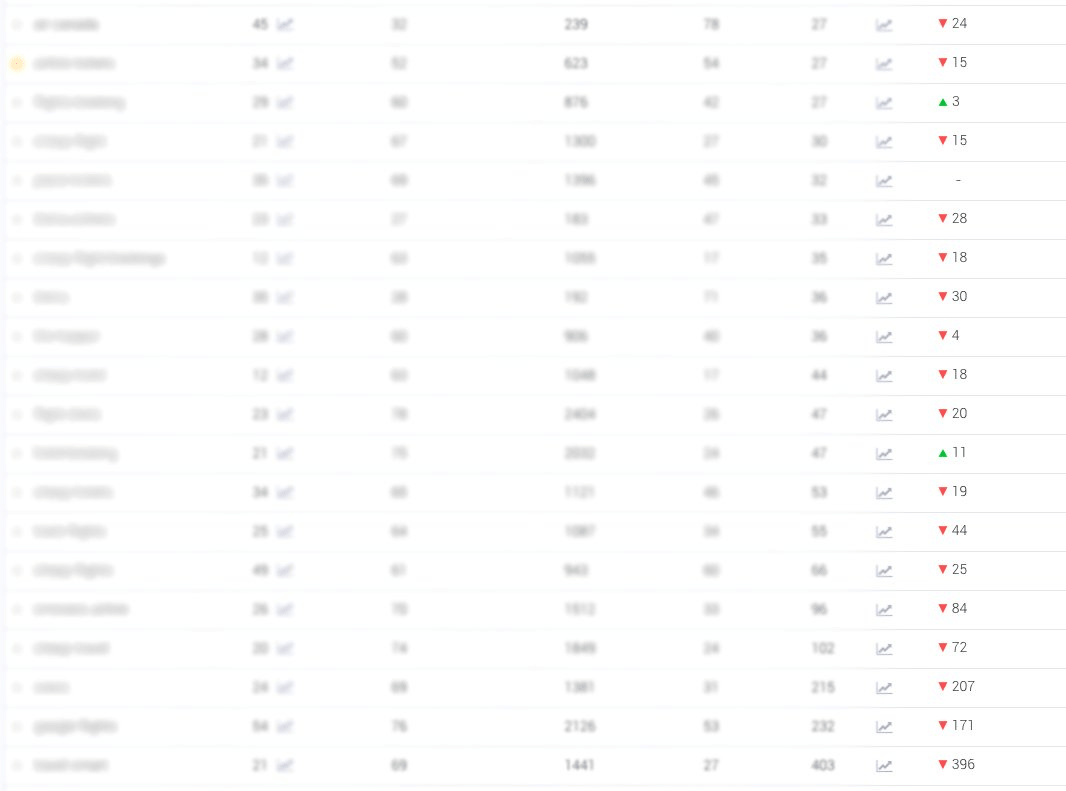 keyword changes via Peter Fodor
February 27 — Mobile Benchmarks Report by Adjust
Adjust released their report with mobile benchmarks for 2018, showing retention efficiency breakdown via OS, network country etc along with industry trends. A few highlights from the Adjust report:
Retention per OS: According to Adjust data, per device, iOS consistently retained more users than Android in 2017 with a slight difference of 1–2%.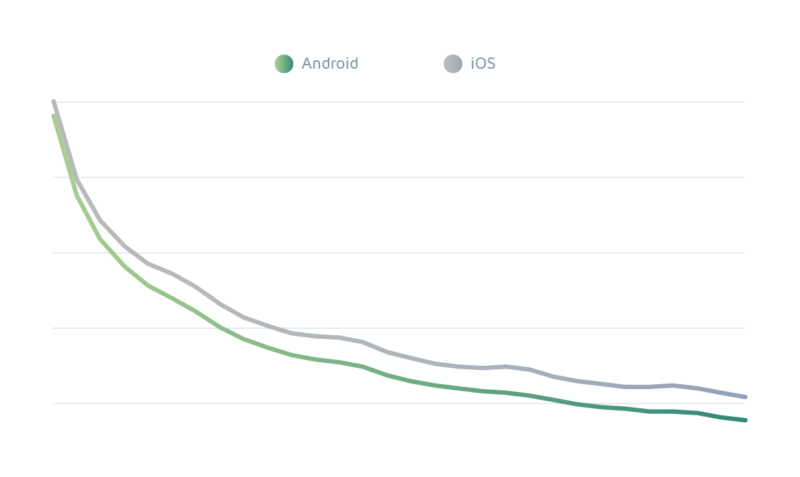 User retention per OS (Adjust 2018 benchmark report)
Retention per country: While Japanese users retain best at 30% retention at the beginning, China sees the lowest retention rates, with only 7% of users staying with an app by day seven.
Retention per network: Google leads, Twitter sits in the middle, with slightly more engagement than Facebook.
The full report can be downloaded here.
TheTool releases downloads via keywords
Google Play's beta feature of tracking app downloads via keywords has been a real earthquake for the ASO world last month, being available for a number of developers with beta access. Now, ASO intelligence tool TheTool were able to make this feature available. Direct keyword insight from Google Play can be a game changer when defining an app's keyword strategy.
Interesting blog posts:
iOS 11 — Subtitle and Promotional Text Fields Usage Breakdown:

https://www.apptweak.com/aso-blog/infographic-ios-11-subtitle-and-promotional-text-fields-usage-breakdown

Tips on video A/B testing by Apptamin:

https://www.apptamin.com/blog/google-experiments-impact-video/

How users search for apps in the App Store — analyzing search queries from autocomplete:




https://asostack.com/how-do-users-search-for-apps-5a0d3257803f

The state of subscriptions on the App Store

https://blog.chartmogul.com/state-of-subscriptions-app-store/

How Much Your App Ratings & Reviews Affect Your Conversion Rate

: https://blog.usejournal.com/how-much-your-app-ratings-reviews-affect-your-conversion-rate-4dfa458c1c2e

The Ultimate Guide To Mobile In-App Purchases Optimization by InstaBug:

https://blog.instabug.com/2018/01/mobile-in-app-purchases/

Conferences for Mobile Marketers in 2018:

, See you there!
Thanks, that's it from us for February!
If you like the ASO Monthly series, please click the 👏button. Also make sure to follow the ASO Monthly-series.
If you would like to get ASO Monthly delivered directly to your inbox via email, please sign up above.
Previous ASO Monthly editions:
Google has released new organic search…
---
January 11, 2018


by Pablo Penny