Competitive ASO Research #2 — Analyzing the new asset format available to top developers
Phiture is a Berlin-based mobile growth consultancy, specialized in App Store Optimization (ASO), Strategic Growth, and Mobile Marketing Automation. We're the publishers of the 370 pages book on ASO and the free monthly ASO news roundup. Get in touch at info@phiture.com if you're interested in ASO services, or if you would like to join our team as an ASO expert.
That excitement when you receive an email from the sender "iTunes Store"titled "App Store: Promotional artwork request for …." While the second sentence in this email reads "while the promotion is not guaranteed, artwork is required if your app is selected" it rarely if ever happens that you will not get the featuring after this email and submitting guideline conform artwork.
And the excitement is often granted: picking up a feature can drive a substantial amount of installs to your app. Peter Fodor has written a dense 22-pages chapter in our ASO book on that impact and the road to getting featured.
While the temporary featuring is great for a temporary uplift, the Apple featuring request might also open up some more permanent opportunities to enhance your product page. In this article, we'll talk about App Store's Product Page Artwork, the counterpart of the Google Play Store Feature Graphic. There's one big difference between the two though: while the Google Play Feature Graphic is available to all developers, Apple decided to make the Product Page Artwork a bit more exclusive and only give it to their some top developers.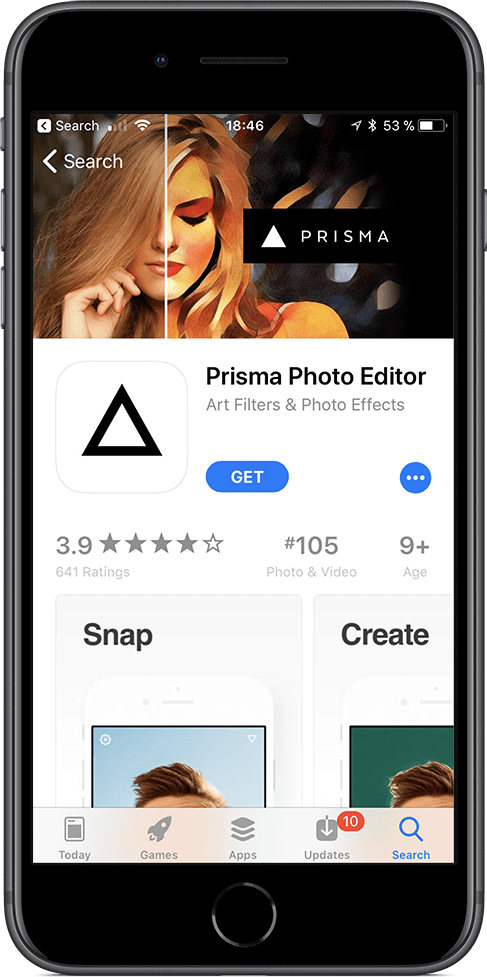 Prisma uses their Product Page Artwork to show a before/after using the photo filter.
To understand how many apps were granted this exclusive right on the Product Page Artwork, we've pulled all the top 200 free apps from all categories in the U.S. Here's one of the snapshots our script took of the Food & Drinks category.


Product Page Artwork in the Food & Drinks category
We found huge discrepancies between the categories when it comes to how many pages were featuring Product Page Artwork. Whereas in the category Games, 28% of the apps were granted Product Page Artwork, the categories Catalogs, Medical, Reference, Utilities & Weather didn't have a single app with artwork. In non-gaming categories Travel was leading with 10%, followed by Social Networking (8%) and Productivity (7%).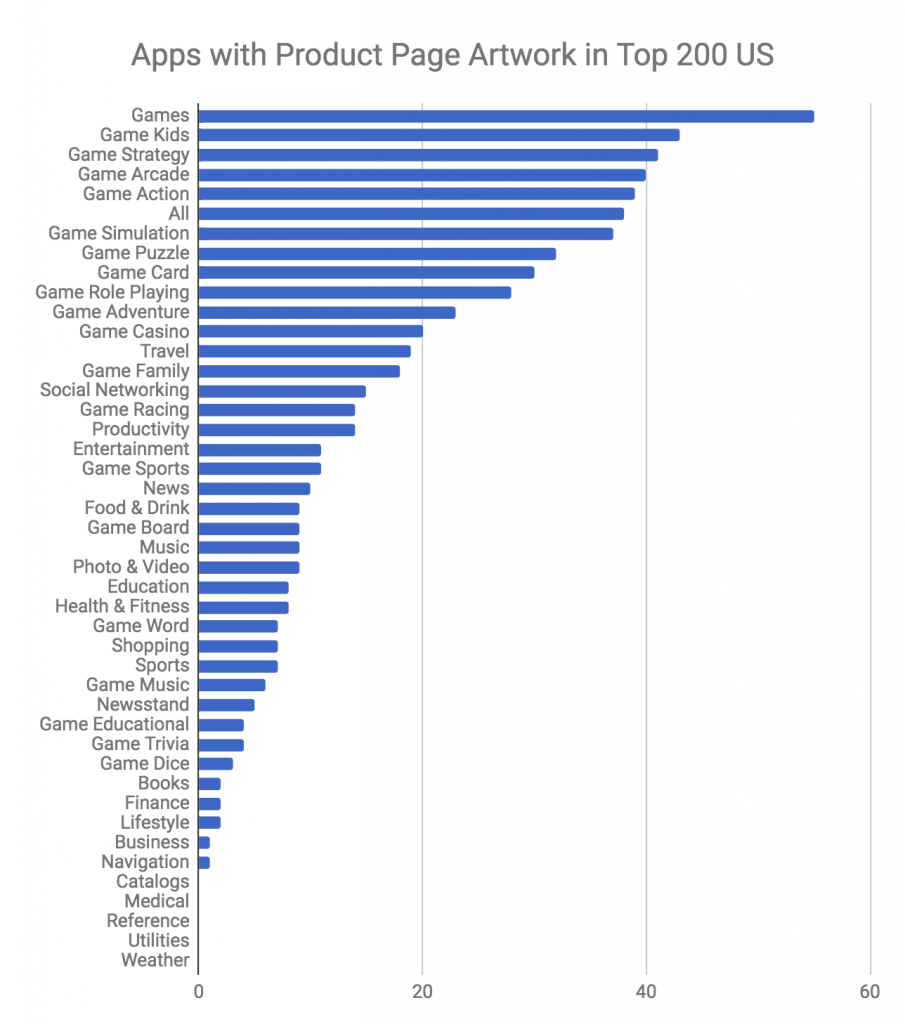 Apps with Product Page Artwork in Top 200 US
Is it entirely new?
No, this type of promotional art has been seen before the App Store overhaul in iOS 11. As a matter of fact, it even extended beyond the product page artwork and even allowed iOS developers to submit a custom color background as well as a font color that would hopefully sit well on the background color.
Still, the number of apps with Product Page Artwork has seen a surge since iOS 11, and the fact that Apple now has a separate upload form for this might be seen as an indicator that it will become a prominent part of the page for most established developers.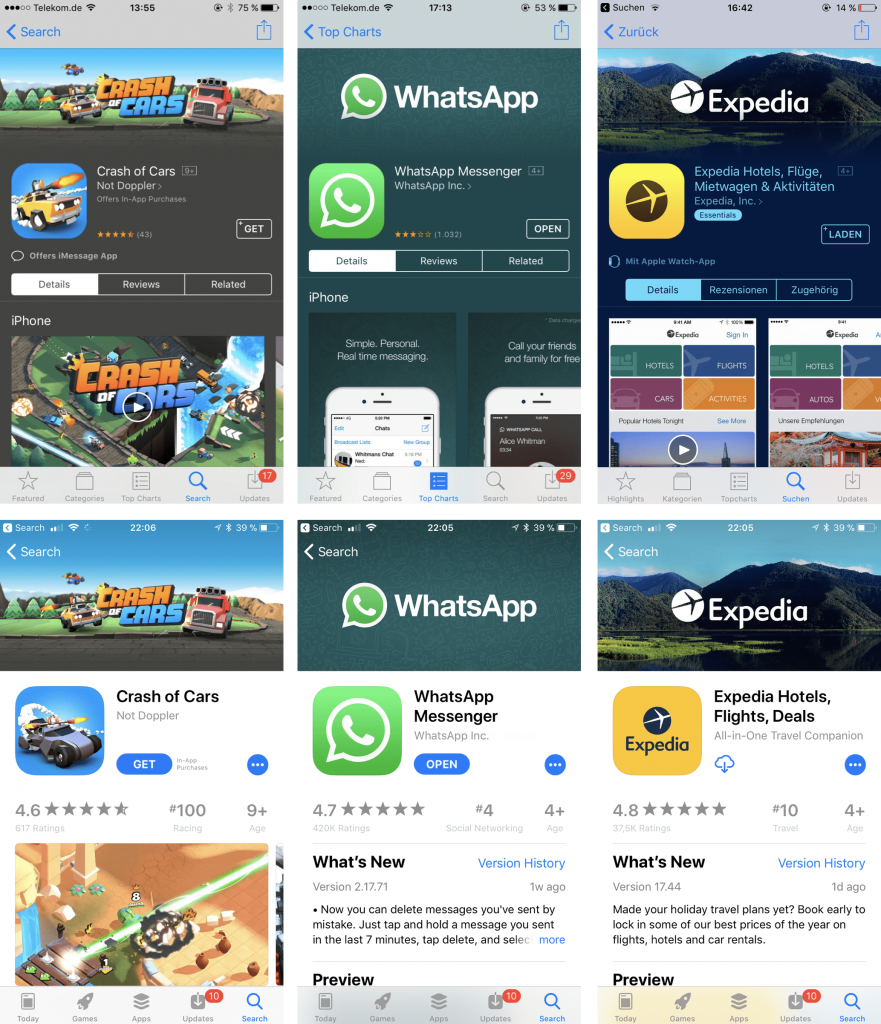 NB: From the pictures we've pulled from the App Store, 575 had the 4320 x 1080 resolution, whereas 66 where still on what seems the old 3200 x 600 resolution.
Where can I submit my Product Page Artwork?
Once you receive the promotional artwork request email, head over to iTunes Connect. If you've been asked for artwork once before, you'll see the "Promotional Art" menu item, where you will find a so-called 'Dropwell' for the Product Page Artwork.

The Product Page Artwork Creative
Photoshop file
Start your creative process by picking up AppName_AS_ProductPageArt.psdfile from the Promotional Art template zip-file that Apple provides. You will have to submit the PSD file once you're done, so there's no getting around Photoshop. The PSD file will show you the dimensions of the artwork (4320 x 1080 pixels) but also what your art safe area is.

Artwork policies
Whatever promotional artwork you submit, if it's the Product Page Artwork or any other artwork, make sure to read the App Store Promotional Artwork Guidelines. The guidelines are more stringent than for Google Play Feature graphic, and the App Store feature graphics are used typically for artwork and the brand.
In short, don't include:

This feature graphic got rejected for displaying an iPhone… 😉
Localization
The Product Page Artwork is not country-specific and therefore non-localizable. In other words: that one image that you submit will show in all countries where your app is available. That's likely also the reason why taglines and prices are specifically forbidden in the product page artwork.
Final creative tips
While you should definitely check out all your competitors and other best practices for product page artwork yourself, here are some tips we think could be clever:
The back button is always white. If you don't want to make it too easy for people to navigate of your page, hide the back button by playing with that white.
With the use of inspirational photos or other artwork, you can make sure that your page not only looks nicer, but also that you communicate a value proposition.
Achieve a nice visual effect by ending your feature graphic with white, so that it flows into the rest of your product page (see TripAdvisor).
If you can, A/B test your creative before uploading it. It will be sitting on your page for at least a long time, so you want to make sure you nail it.

Is it really permanent?
It's a bit too early to tell just a month after iOS 11 has launched. There are some early indicators that the "Product Page Artwork" can be taken away from you as easy as it's granted. Snapchat and Airbnb both had Product Page Artwork during the developer release and lost that post-launch.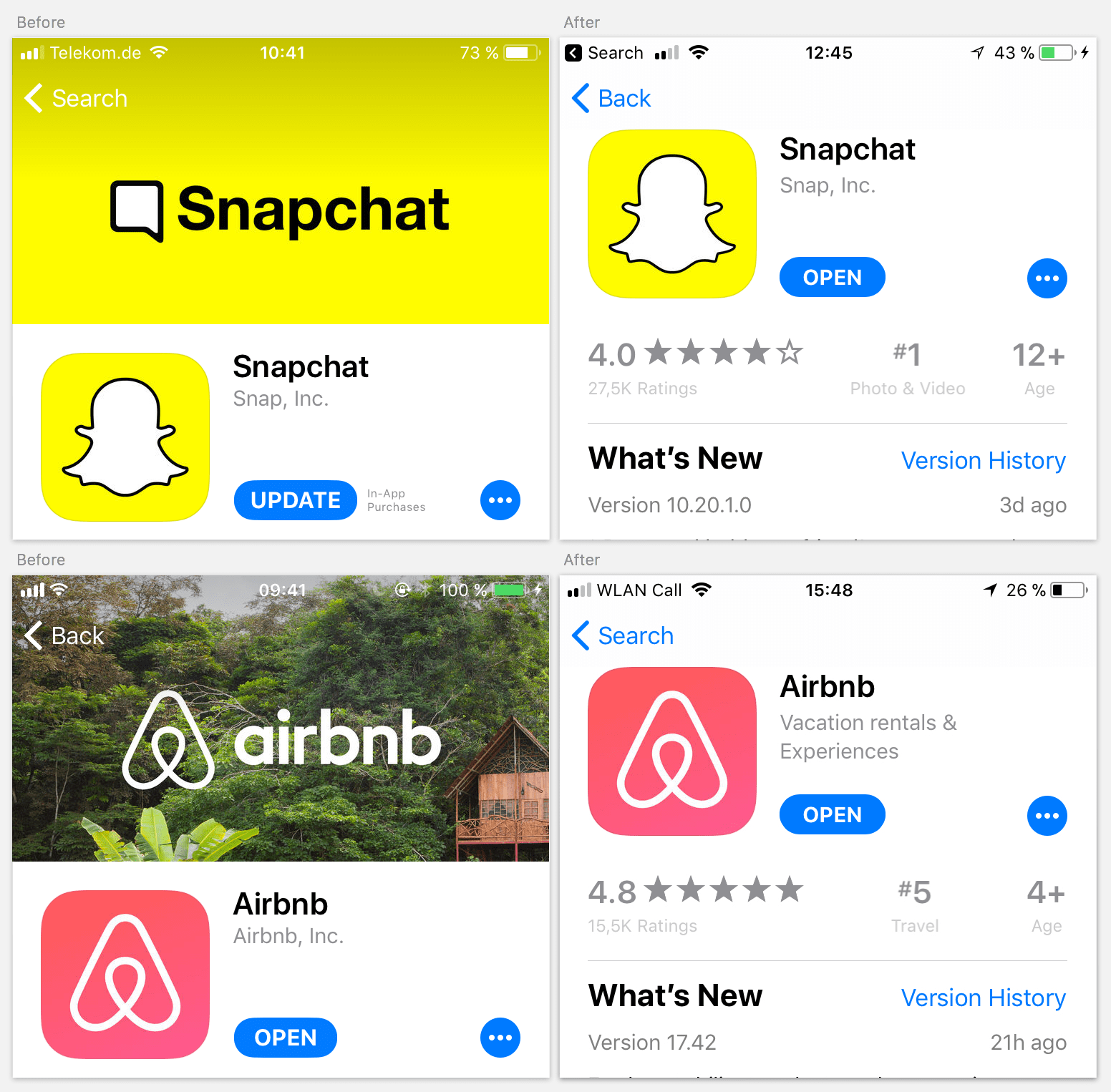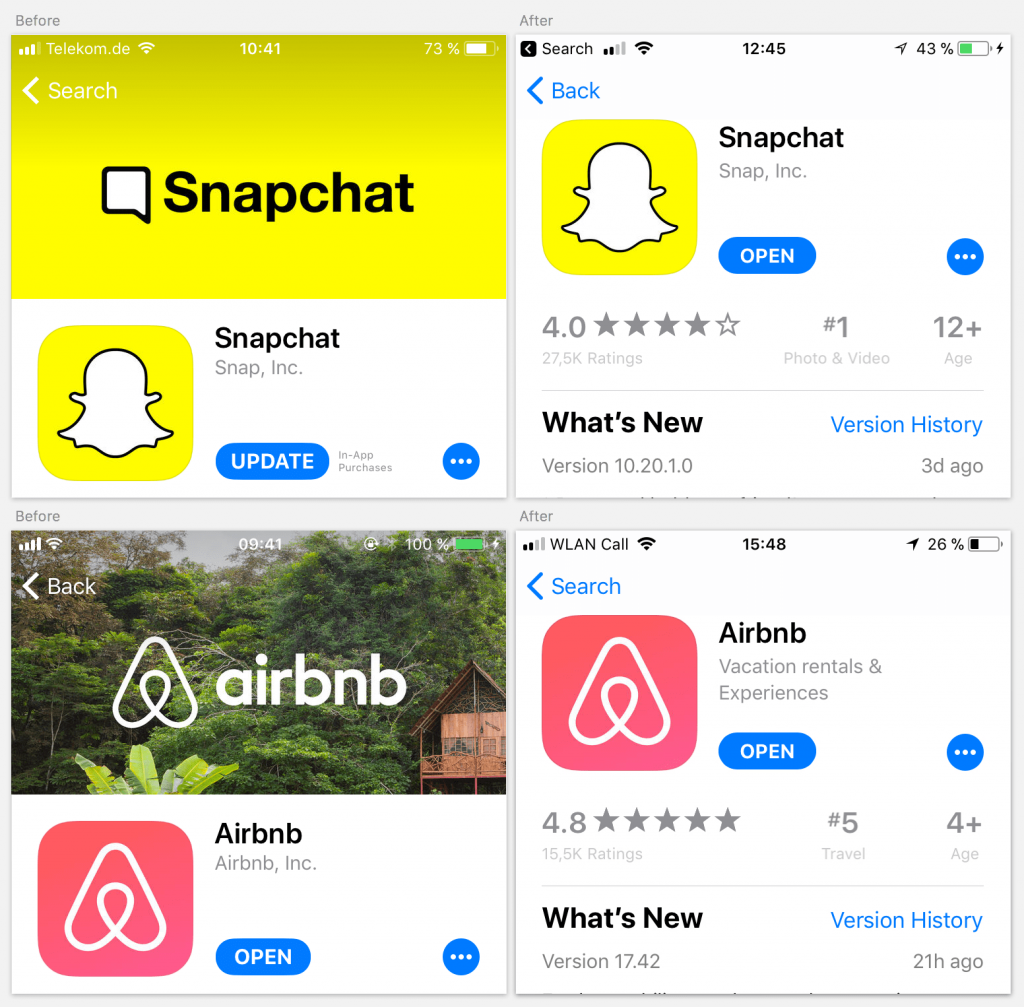 Airbnb and Snapchat lost their Product Page Artwork (Screenshots left: July 10, 2017 during iOS 11 developer release. Screenshots right: October 30, 2017)
Developer page Product Page Artwork
Not only apps can get product page artwork, developer pages with similar artwork have been seen in the wild too. This Developer Product Page Artwork goes directly through your App Store rep, and not in the 'dropwell' we've shown in iTunes Connect above.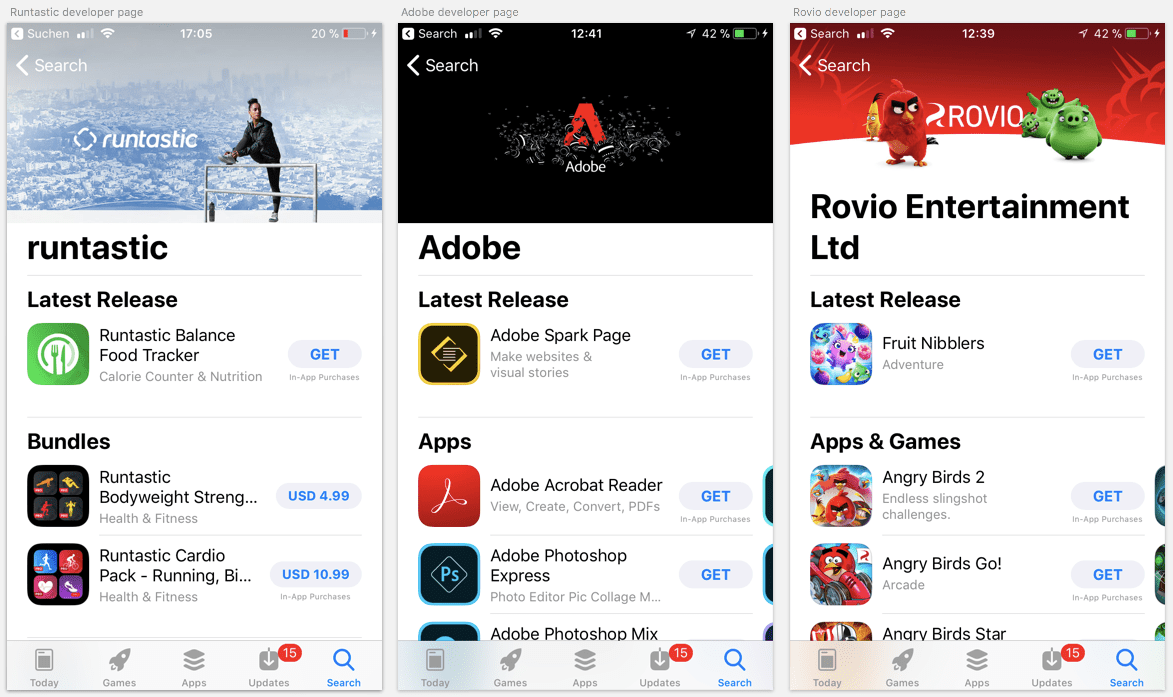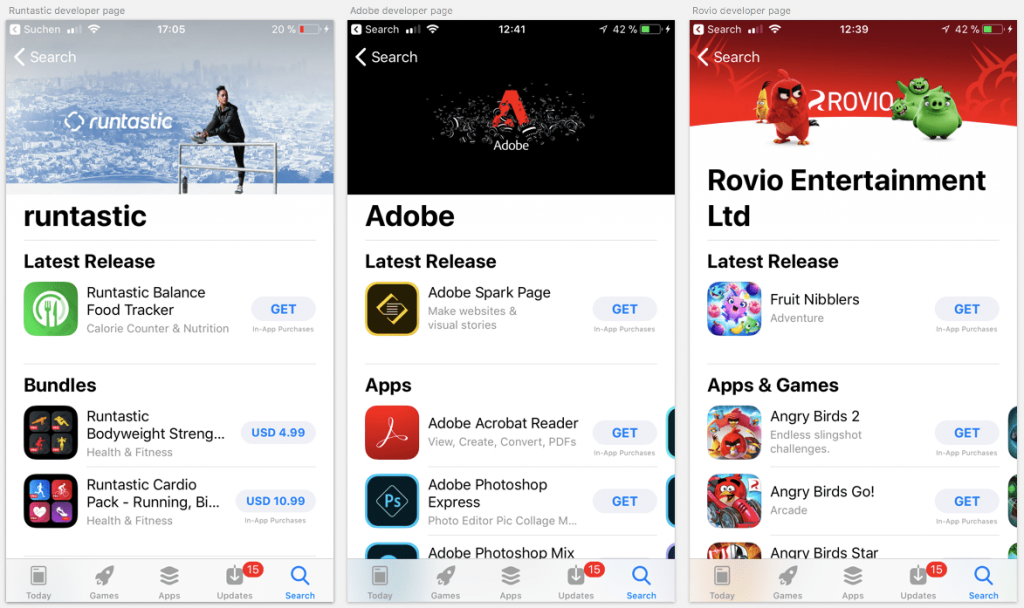 Developer Product Page Arwork
Wrap up
How much the Product Page Artwork has on conversion of Product Page Views into downloads, remains to be seen. But the featured Product Page Artwork can for sure play a great role. Especially for apps that drive a lot of traffic to their product page with performance marketing, finding and testing the right product page artwork before submitting it to the app store, is recommended.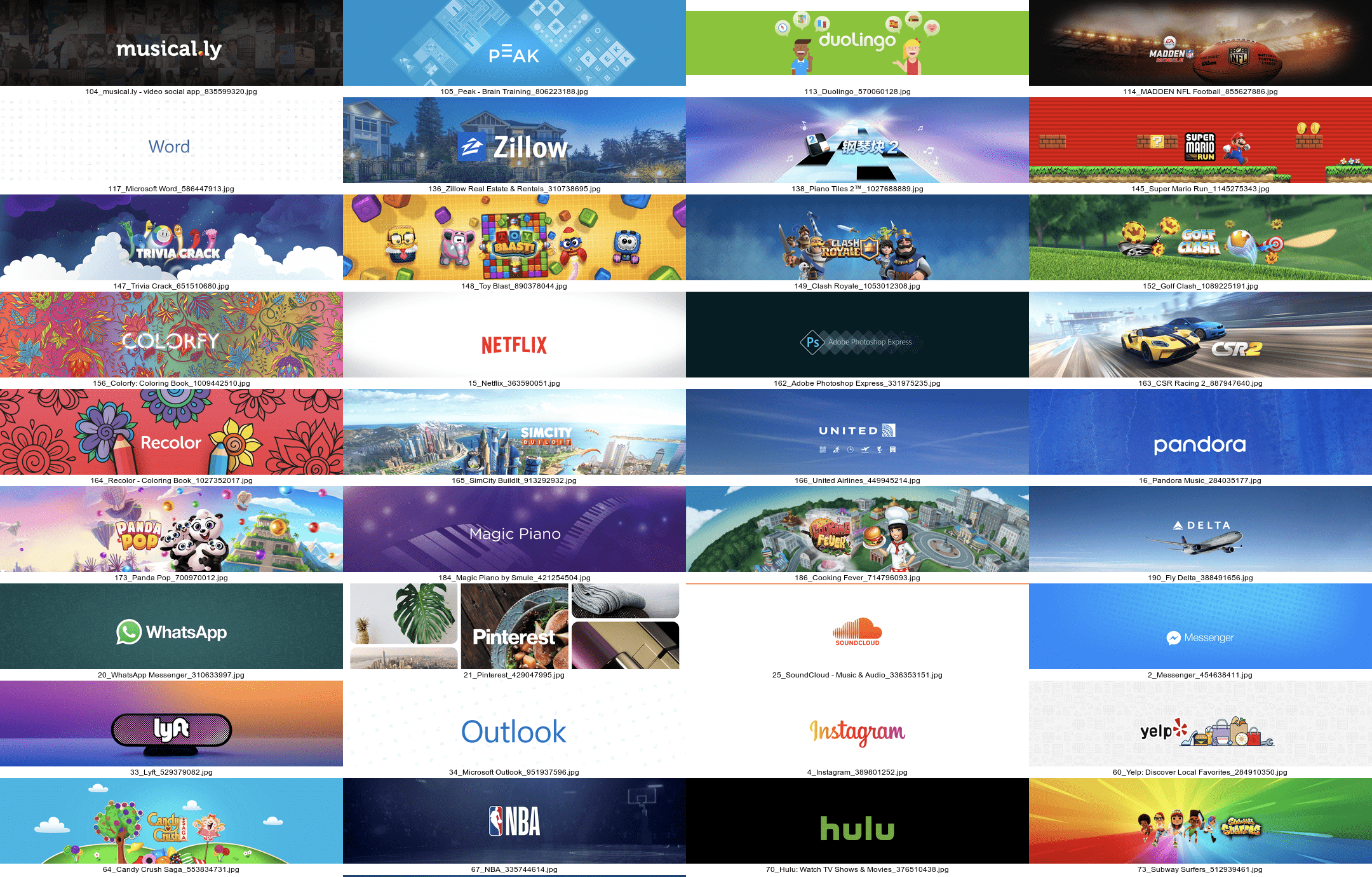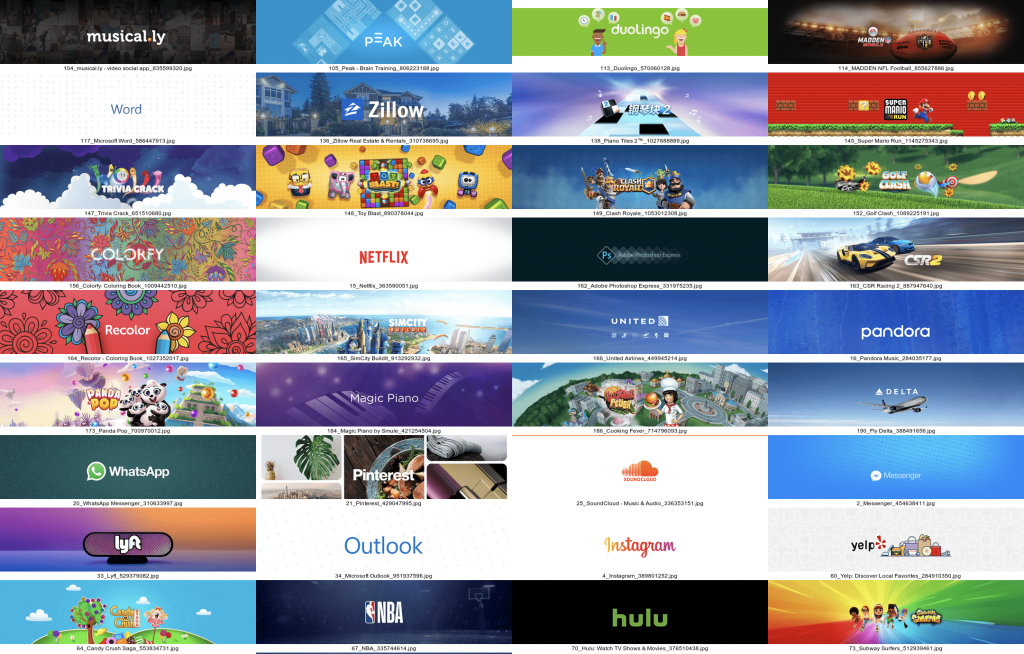 Product Page Artwork for the top 200 apps in the US
So many people waste time and resources…
---
February 28, 2018


by Jiri Chochlik
Apple introduced category cards in the…
---
August 1, 2017


by Pablo Penny